UKRAINE UPDATES: Russian offensive stalled, attacks civilians; Putin warns 'traitors'; Turkey plays mediator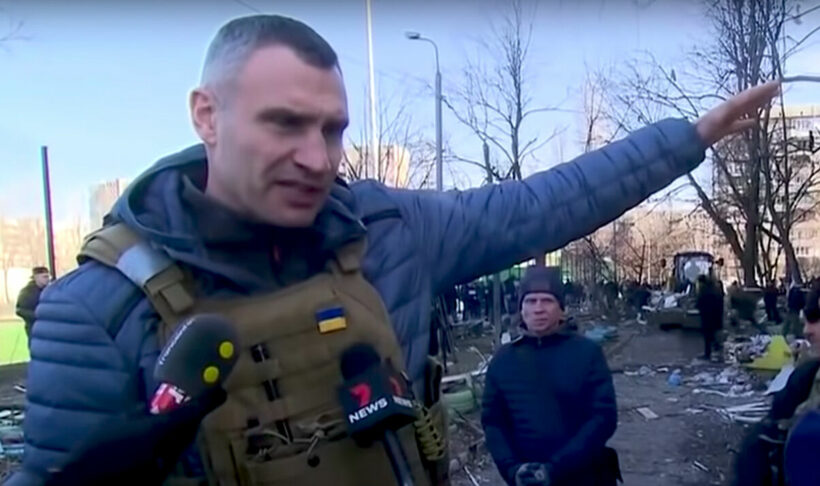 As Russia's faltering military campaign enters its fourth week, here's the latest headlines from the war in Ukraine…
• More than a thousand people were sheltering in the bombed Mariupol theater. Civilians are said to be emerging alive from the ruins of the theatre, according to Ukrainian authorities. Between 1,000 and 1,200 people may have been inside, the city's deputy mayor has told the BBC.
• At least 53 children have been killed in the city already. People lie dead in the street as it's unsafe to collect them for burial. 30,000 civilians have fled the city, while many remain trapped inside without Clearwater, food and electricity as Russian troops have prevented aid from entering the besieged city through humanitarian corridors.
• Russia's offensive to capture Kyiv has largely stalled, NATO officials said. Meanwhile, Ukraine said on Thursday it has launched a counter offensive aimed at gaining decisive control of the capital's suburbs.
• According to UK intelligence, Russian forces are being prevented from resupplying "forward troops with even basic essentials such as food and fuel" because of challenges on the ground and their inability to control Ukrainian airspace.
• A UK military assessment confirms that incessant Ukrainian counterattacks and logistical woes are stalling Russia's offensive. The situation on the ground is not changing dramatically and Ukraine could fight Russia to a standstill, according to Western officials. Likewise, the Pentagon says the Russian advance has frozen "around the country on multiple lines of axes".
• The Institute for the Study of War says the southern port city of Mariupol is likely to fall in the coming weeks under a sustained Russian assault. But ISW analysis finds that Russian forces made no major territorial progress on Thursday, in agreement with US and UK intelligence. But ISW concludes the "total destruction" of Mariupol and increased targeting of its residential areas may lead to its capitulation or eventual capture.
• The US think tank also says Ukrainian forces on Thursday appear to have inflicted heavy damage on Russian forces around Kyiv, and repelled Russian operations in the Kharkiv region.
• Meanwhile, the ISW says Ukraine's air defence continues to be effective, reportedly shooting down 10 Russian aircraft on Wednesday. According to Ukrainian intelligence, Russia may have expended nearly its entire store of precision cruise missiles in the first 20 days of its invasion.
"Reluctance to maneuver cross-country, lack of control of the air and limited bridging capabilities are preventing Russia from effectively resupplying their forward troops with basic essentials such as food and fuel. Incessant Ukrainian counterattacks are forcing Russia to divert large numbers of troops to their own supply lines. This is severely limiting Russia's offensive potential."
• As his invasion stalls in Ukraine, Russian President Vladimir Putin lashed out at "traitors" in a televised speech. Putin said Russian society would benefit from what he called a "cleansing" of "scum and traitors" who align with the West in its criticism of the war in Ukraine. It's a reference to the mass arrests of the Stalin era — when repressions were justified for "cleansing" Soviet society of traitors — and it followed new laws criminalizing criticism of what the Kremlin calls its "special military operation" in Ukraine.
• Russia has seen an exodus of political activists, journalists, celebrities and entrepreneurs critical of the war or fearing its consequences. In comments on Wednesday, Putin lashed out at Russians who he were "mentally" aligned with the West amid the Ukraine crisis. Putin said their true aim is to work with "the collective West" to destroy Russia from within. In remarks that broadly addressed Russia's efforts to counteract Western sanctions, Putin said…
"The Russian people will always be able to distinguish true patriots from scum and traitors and simply spit them out like a gnat that accidentally flew into their mouths.. I am convinced that such a natural and necessary cleansing of society will only strengthen our country, our solidarity, cohesion and readiness to respond to any challenges."
• US President Joe Biden will speak with China's leader Xi Jinping on Friday to discuss issues including … Biden says that he believes the war in Ukraine represents a genuine struggle between autocracy and democracy, and that Xi does not believe democracies can be sustained in the 21st Century. American officials think Xi is one of the few world leaders who might carry some influence with Vladimir Putin. But he has so far refused to condemn Russia's aggression and America is very concerned that China might help Russia with military equipment to use in Ukraine.Biden will threaten to impose heavy costs on China if it does assist Russia either financially or militarily
• Turkey has positioned itself to be the mediator with Russia and Ukraine – and it appears to be working. On Thursday afternoon, President Vladimir Putin rang the Turkish President, Recep Tayyip Erdogan, and told him what Russia's precise demands were for a peace deal with Ukraine. The demands fall into two categories. The first four demands are reportedly not too difficult for Ukraine to meet.
• Mainly, Ukraine should be neutral and not apply to join Nato, something which Ukraine's President Volodymyr Zelensky has already conceded. other demands in this category seem to be face-saving elements for the Russians. Ukraine would have to undergo disarmament to ensure it wasn't a threat to Russia. There must be protection for the Russian language in Ukraine, as well as so-called "de-Nazification."
• European Court of Human Rights suspends all Russia related matter, while the G7 warns of serious consequences for Russian war criminals. Meanwhile, the UN Security Council met on Thursday, called President Putin to stop his killing spree in Ukraine.
• As many as 53 civilians have reportedly been killed by Russian forces in the northern city of Chernihiv since Wednesday, according to its regional governor.
• Russia has launched more than 1,000 missiles since the start of its invasion three weeks ago.
• The UN says Russia has already attacked 43 healthcare facilities across Ukraine, according to the UN.
• Moscow says it regrets the suspension of the Russia-European Mars mission.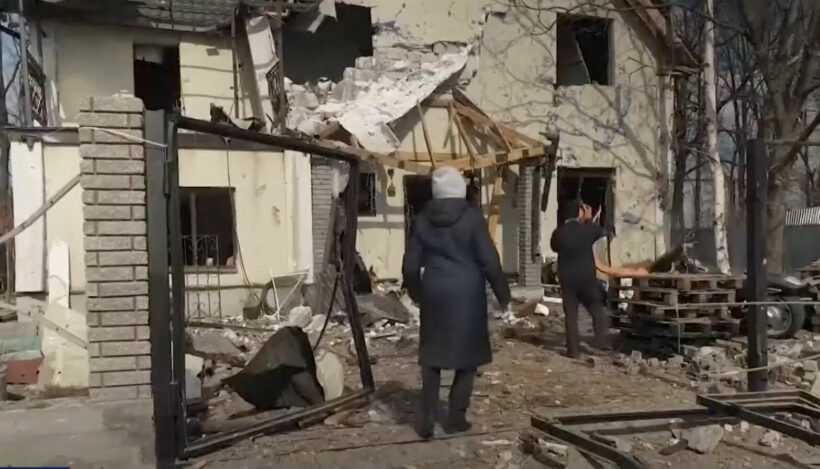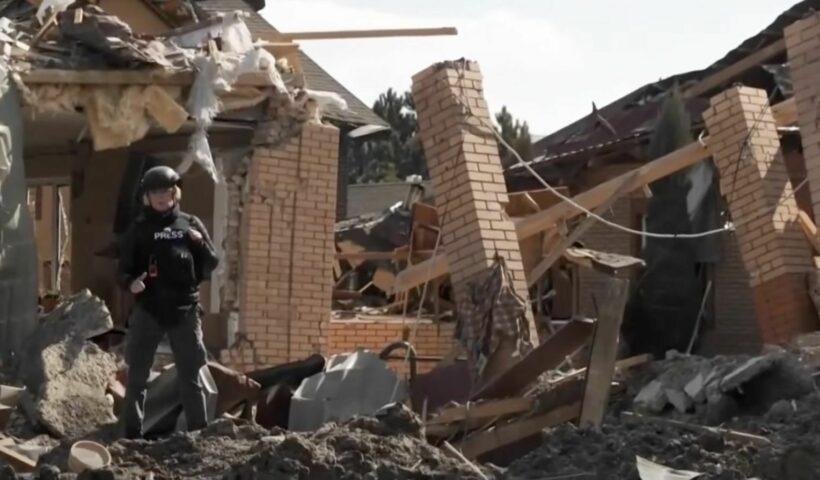 PHOTOS: Kyiv residents return to their homes destroyed by Putin's bombs. Credit: CNBC | YouTube
SOURCES: France24 | BBC | CNN | WBUR
World News

Join the conversation and have your say on Thailand news published on The Thaiger.
Thaiger Talk is our new Thaiger Community where you can join the discussion on everything happening in Thailand right now.
Please note that articles are not posted to the forum instantly and can take up to 20 min before being visible. Click for more information and the Thaiger Talk Guidelines.