'Impeachment nonsense' is to blame for Wall Street rout – US President Trump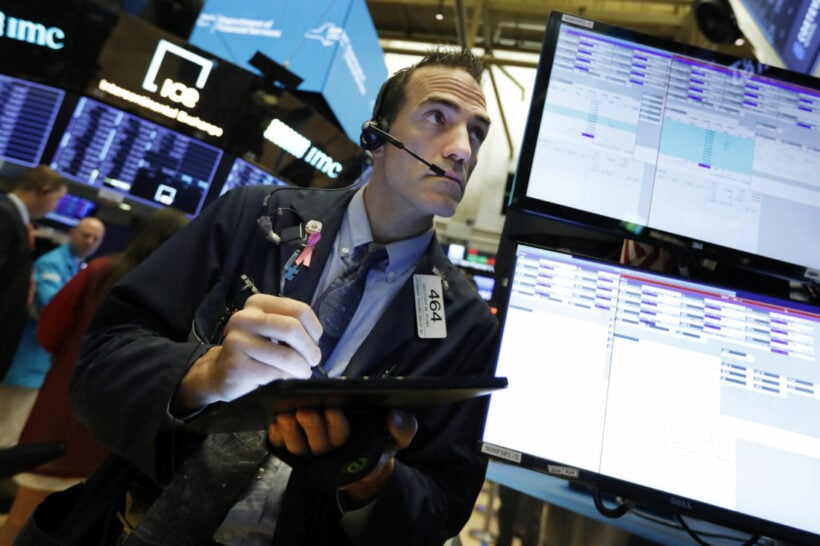 "Institute for Supply Management's manufacturing index signaled that September was the worst month for US manufacturing in more than a decade."
October's history as an irritating month for world stocks reared its head again after only two days as markets plunged on fears, both real and imagined.
The Dow Jones industrial average gave up all its September gains and then some, plunging more than 800 points. Technology received the biggest shellacking, with Visa, Intel, and Cisco all running in the deep red.
Analysts point to Tuesday's dismal US manufacturing report, with fears of further economic slowdown, complications over Brexit and never-ending trade anxiety weighing on investors.
Sam Stovall of CFRA Research says that October's reputation is preceding itself.
"Historically, October has witnessed 30% higher volatility than any other month."
The Dow blue chips slumped nearly 600 points, or more than 2%, in yesterday's afternoon trading. Wednesday's mayhem followed a rocky start on Tuesday, which saw a 344 point drop after the Institute for Supply Management's manufacturing index signalled that September was the worst month for US manufacturing in more than a decade. Tuesday wiped out all of September's market gains.
The Standard & Poor's 500-stock index and Nasdaq composite index were 2% in the red Wednesday, the worst day for stocks since August 23. All 11 stock market sectors had sunk by early afternoon, led by the industrials and the information sector.
Analysts were finding it difficult to put an exact cause on the selloff. Some referred to October itself as a jinx month that hosted historic crashes in 1929, 1987, 1997 and the financial meltdown of 2008. The month is also known for being a "bottom" for bear markets that have then reversed and turned upward. Others even speculated that Sen. Bernie Sanders. a Democratic presidential candidate, exacerbated the sell-off because of reported health problems. Some on Wall Street fears that Sanders' Democratic rival Sen. Elizabeth Warren would be unfriendly to Wall Street if she won the presidency.
"It is all speculation on the source of weakness in the near term," said Nancy Tengler of Tengler Wealth Management.
"Manufacturing was disappointing. Job growth is slowing. In the very short term, the algorithms are reading the headlines and the sell programs are taking over. I am not panicking yet."
President President Trump blamed "all of this impeachment nonsense, which is going nowhere." In a tweet midday Wednesday, he blamed the inquiry for "driving the Stock Market, and your 401K's down. But that is exactly what the Democrats want to do. They are willing to hurt the Country, with only the 2020 Election in mind!"
Trump's tweet marked the second time in two days that he has punted the blame for negative economic news. On Tuesday, in the wake of the dismal manufacturing report, he tweeted that Fed Chair "Jay Powell and the Federal Reserve have allowed the Dollar to get so strong, especially relative to ALL other currencies, that our manufacturers are being negatively affected."
"Fed Rate too high. They are their own worst enemies, they don't have a clue. Pathetic!" he wrote.
The impeachment drama comes as economists have grown more concerned that the ongoing US-China trade war and the slump in manufacturing could have ripple effects for the rest of the US economy.
"There is no end in sight to this slowdown, the recession risk is real," said Torsten Slok, chief economist at Deutsche Bank Securities, in an email to clients Tuesday.
Hiring cooled in August, and a new report Wednesday from ADP and Moody's Analytics found that the private sector created more jobs than expected in September, even while the pace slowed alongside concerns of a tight labor market.
American consumers are increasingly propping up the global economy, but there are concerns that confidence could begin to slip. US vehicle sales for Ford Motor declined 4.9% during the third quarter with demand for the top-selling F-series pickup starting to slouch. The company's stock was down 4% midday Wednesday.
Tuesday's manufacturing news erased hopes of a quick turnaround for the industry and bruised Trump's vows to revive American blue-collar jobs. Manufacturing fell into a "technical recession" in the first half of the year, and the latest ISM data suggests that situation is only growing more grave.
The European markets were on a downturn, with the FTSE down more than 230 points, or 3.2%, and the DAX down nearly 300 points, or 2.4%. The S&P 500 was also roughly 50 points in the red.
SOURCE: ECON
Keep in contact with The Thaiger by following our Facebook page.
Never miss out on future posts by following The Thaiger.


Find more SE Asian News courtesy of The Thaiger.

Broke? Find employment in Southeast Asia with JobCute Thailand. Rich? Invest in real estate across Asia with FazWaz Property Group. Even book medical procedures worldwide with MyMediTravel, all powered by DB Ventures.

Australia might keep borders closed throughout 2021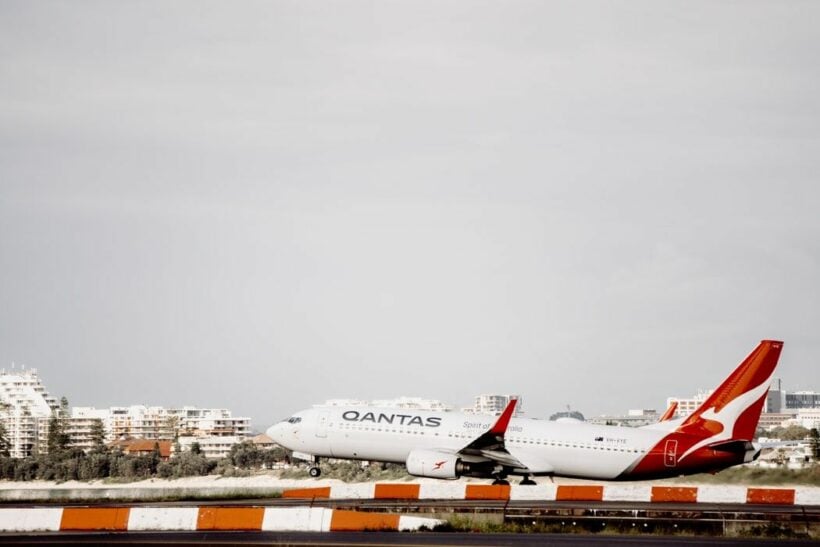 It might be a while until tourists can visit Australia. Borders might not be fully reopen until at least 2022. Australia is rolling out its immunisation program next month, but even if most of the population is vaccinated against Covid-19, the Australian government says it will probably wait to make sure the vaccine prevents the transmission of the virus before fully reopening borders.
Australia's borders are only open for citizens, residents, those with family in Australia and travellers who have been in New Zealand for the previous 14 days. All incoming travellers must quarantine for 14 days unless they come from an area classified as a "green safe travel zone."
There are currently 1,881 active Covid-19 cases in Australia, according to Worldometers. No local Covid-19 cases were reported today. Since the start of the pandemic, Australia has reported more than 22,000 local cases and 909 deaths related to Covid-19.
The state of New South Wales is a main focus for Covid-19 prevention measures at this stage and some neighbouring states have imposed travel restrictions on those from the state. NSW state Premier Gladys Berejiklian floated the idea about allowing venues in the area to ban entry to those who aren't vaccinated against Covid-19.
"Already airlines have indicated that if you're not vaccinated you can't travel overseas and I think that'll be an incentive to a lot of people… We'll also consider whether we allow venues … make up their own rules if they have a business or run a workplace about what they feel is Covid safe."
SOURCE: Aljazeera
Keep in contact with The Thaiger by following our Facebook page.
Never miss out on future posts by following The Thaiger.
Companies pull out from Trump brand after storming of Capitol incident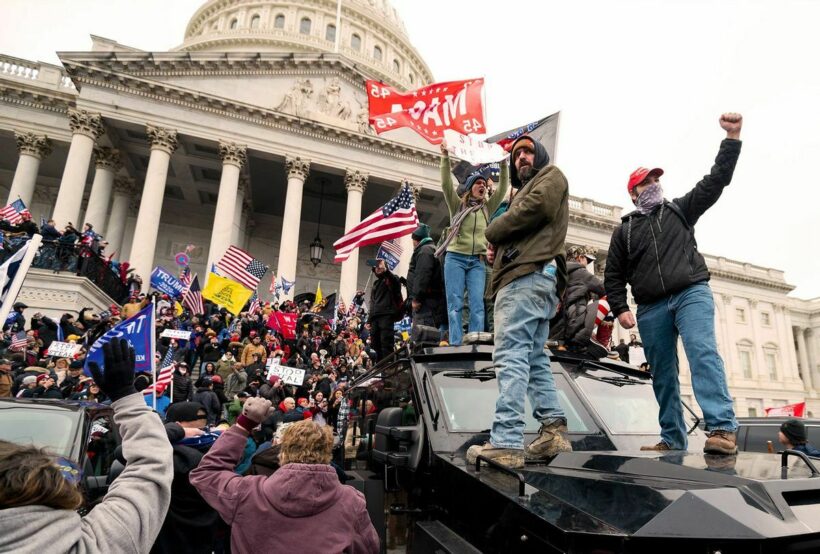 Corporate America is adding its weight in response to the insurgency at the Capitol building on January 6, and are pulling out from any association with the Trump brand after the storming of the capitol incidentwhich economists say will have a profound medium and long-term effect on his business interests. Recently, Signature Bank closed Trump's personal accounts and the PGA of America stopped plans to hold its 2022 championship at Mr. Trump's New Jersey golf course.
Such a parting of ways signals the business community's weariness in being associated with a political figure that has attracted worldwide attention and is indicative of what may happen to the Trump brand. The president's role in the incident, confirmed by his impeachment by the House this week, has gained criticism from the Business Roundtable to the AFL-CIO labour federation.
Michael D'Antonio, the author of a Trump biography, says the capitol incident has been a game-changer for the support of extreme politics.
"Trump's name is really an albatross. He is the most disgraced president in history. This is a person who's synonymous with a mob attacking the US Capitol. I just think this went a step too far."
Other experts like Tim Calkins, a marketing professor at Northwestern University's Kellogg School of Management, say Trump's brand will inevitably suffer long-term.
"Before his term, Trump stood for wealth, success and over-the-top luxury. Now the brand has associations with anti-government views, racism and extremism. This makes the brand fairly toxic."
Deutsche Bank, to which Trump reportedly owes around $400 million, is also planning to stop engaging in business with him. But the president dismissed any business challenges in an October 15 televised event by saying that the $400 million he owed was "a tiny percentage of my net worth."
It appears true that some of Trump's properties have benefitted from his presidency as taxpayer revenue has continuously flowed into his golf courses and clubs where he stays with his family, the secret service and the White House staff.
In fact, CREW estimates that Trump's properties took in over $100 million from more than 500 visits by the president, according to a report in September 2020. But even that business transaction has received widespread criticism as many say Trump should not have mixed politics with his personal businesses.
D'Antonio predicts that Trump may sell current assets to pay off his Deutsche Bank debt, which means there could be fewer to none Trump hotels, golf courses or towers in the next 10 years.
SOURCE: Bangkok Post
Keep in contact with The Thaiger by following our Facebook page.
Never miss out on future posts by following The Thaiger.
Norway adjusts advice after 28 possible vaccine-related deaths of elderly people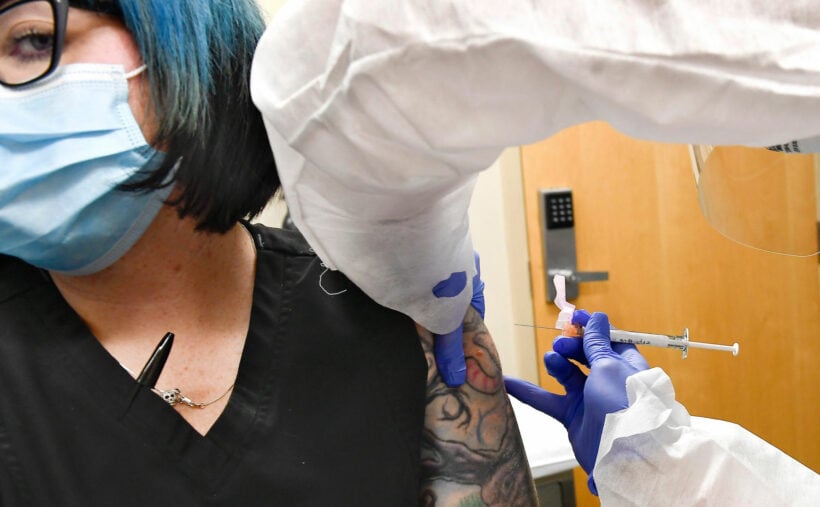 The deaths of 23 elderly people are being investigated after dying a short time of receiving their first Covid-19 vaccine in Norway. Apart from the 23 deaths, medical officials are also reporting several people falling ill after receiving their first dose of the Pfizer-BioNTech Covid-19 vaccine.
At this stage there has been no direct correlation between the people's deaths and inoculation wit the Pfizer vaccine, but medical officials report that 13 out of 23 people who died showed "common side effects of mRNA vaccines" such as "diarrhea, nausea and fever".
mRNA vaccines are a new type of vaccine to protect against infectious diseases. To trigger an immune response, many vaccines put a weakened or inactivated germ into our bodies. Not mRNA vaccines. Instead, they teach our cells how to make a protein—or even just a piece of a protein—that triggers an immune response inside our bodies. That immune response, which produces antibodies, is what protects us from getting infected if the real virus enters our bodies – cdc.gov
The Norwegian Institute of Public Health has taken the action of cautioning against vaccinating elderly people above 80 years of age saying "those with a short life span may not benefit much from the jab".
"For those with the most severe frailty, even relatively mild vaccine side effects can have serious consequences."
"The agency listed fever and nausea as side effects which may have led to the deaths of some frail patients."
Earlier this week, the Public Health authority noted that "any side effects of the vaccine will be outweighed by a reduced risk of becoming seriously ill with Covid-19 for elderly, frail people."
Steinar Madsen, the medical director of the Norwegian Medicines Agency, says that it may be a coincidence, "but we aren't sure".
Pfizer and BioNTech are actively working with the Norwegian authorities to investigate the death.
"The regulator discovered the number of incidents so far is not alarming and in line with expectations."
But experts are of "the strong opinion" that doctors need to exercise caution in vaccinating people in the wake of the deaths of the 23 elderly people. The Norwegian Medicines Agency also reported that 21 women and 8 men reported side effects. Apart from the 23 deaths, 9 people have reported "serious side effects" without fatal outcomes such as "allergic reactions, strong discomfort and severe fever. Seven people reported less serious side effects such as severe pain at the injection site".
Norwegian medical staff had administered at least the first dose of the Pfizer or Moderna coronavirus vaccines to approximately 33,000 people as of the end of December.
Keep in contact with The Thaiger by following our Facebook page.
Never miss out on future posts by following The Thaiger.