Phuket Gazette World News: Venezuela offers Snowden asylum; 24 dead in Egypt clashes; EU warns US over spying; Mali Army in Tuareg town; 16th century Paris tower opens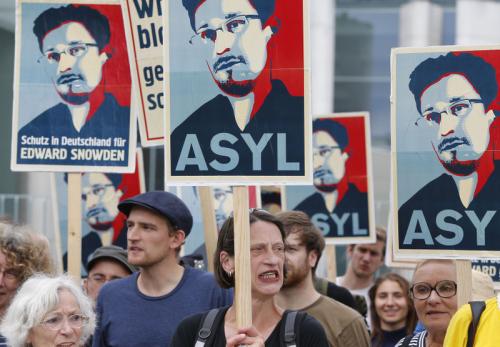 PHUKET MEDIA WATCH
– World news compiled by Gazette editors for Phuket's international community
Venezuela offers asylum to Snowden
Reuters / Phuket Gazette
PHUKET: Venezuelan President Nicolas Maduro said on Friday he had decided to offer asylum to former U.S. intelligence contractor Edward Snowden, who has petitioned several countries to avoid capture by Washington.
"In the name of America's dignity … I have decided to offer humanitarian asylum to Edward Snowden," Maduro told a televised military parade marking Venezuela's independence day.
The 30-year-old former National Security Agency contractor is believed to be holed up in the transit area of Moscow's Sheremetyevo international airport.
WikiLeaks said on Friday that Snowden had applied to six more nations for asylum, bringing to about 20 the number of countries he has asked for protection from U.S. espionage charges.
Maduro said Venezuela was ready to offer him sanctuary, and that the details Snowden had revealed of a U.S. spy program had exposed the nefarious schemes of the U.S. "empire."
"He has told the truth, in the spirit of rebellion, about the U.S. spying on the whole world," Maduro said.
"Who is the guilty one? A young man … who denounces war plans, or the U.S. government which launches bombs and arms the terrorist Syrian opposition against the people and legitimate President Bashar al-Assad?"
"Who is the terrorist? Who is the global delinquent?"
Russia has shown signs of growing impatience over Snowden's stay in Moscow. Its deputy foreign minister said on Thursday that Snowden had not sought asylum in that country and needed to choose a place to go.
Moscow has made clear that the longer he stays, the greater the risk of the diplomatic standoff over his fate causing lasting damage to relations with Washington.
Protests hit across Egypt, at least 24 dead
Reuters / Phuket Gazette
PHUKET: At least 24 people died across Egypt on Friday as Islamists opposed to the overthrow of President Mohamed Mursi took to the streets to vent their fury at what they say was a military coup.
Fierce clashes in the Mediterranean city of Alexandria left 12 dead and 200 injured, while in Cairo, five people were killed as pro- and anti-Mursi protesters ran amok in central areas and armoured personnel carriers rumbled among them to restore calm.
Five police officers were gunned down in separate incidents in the North Sinai town of El Arish, and while it was not clear whether the attacks were linked to Mursi's ouster, hardline Islamists there have warned they would fight back.
Tens of thousands of people marched across the country in what Mursi's Muslim Brotherhood movement called a "Friday of Rage" to demonstrate against his overthrow and the army-backed interim government being set up to prepare for new elections.
A new prime minister could be named as early as Saturday.
Egypt's first freely elected president was toppled on Wednesday, the latest twist in a tumultuous two years since the fall of Hosni Mubarak in the Arab Spring uprisings that swept the region in 2011.
The events of the last week have aroused concern among Egypt's allies in the West, including key donors the United States and the European Union, and in neighbouring Israel, with which Egypt has had a U.S.-backed peace treaty since 1979.
Friday's fatalities added to the dozens of deaths in a month of unrest. Last Sunday, huge rallies in Cairo and other cities called for Mursi's resignation, venting anger over economic stagnation and perceptions of a Brotherhood power grab.
His overthrow was greeted with wild scenes of celebration but infuriated supporters who fear a return to the suppression of Islamists they endured under generations of military rule.
It has deepened Egypt's crisis. With its supporters enraged by Mursi's removal from power, the Brotherhood says it wants nothing to do with what the army has billed as an inclusive transition plan, culminating in fresh elections.
The military has given scarce details – its road map gave no timeframe for a new ballot – adding to political uncertainty at a time when many Egyptians fear violence could polarise society even further.
Leftist former presidential candidate Hamdeen Sabahi told Reuters he hoped the transition could last only six months. And, in common with allies on the liberal left, he insisted there had been no military coup. He called the idea an insult to Egypt.
Rising tensions
In an early incident that raised tensions in Cairo, three protesters were shot dead outside the Republican Guard barracks where deposed Mursi is being held, security sources said.
The army denied blame for the shootings. An army spokesman said troops did not open fire on the demonstrators and soldiers used blank rounds and teargas to control the crowd.
It was unclear whether security forces units other than army troops were also present.
Later, tens of thousands of cheering Islamists gathered near a mosque in a Cairo suburb where they were addressed by Brotherhood leader Mohamed Badie, free to address them despite reports on Thursday that he had been arrested.
Badie, like some other leaders, pledge that it was worth "our lives" to restore Mursi to the presidency. But Brotherhood officials have also insisted they will not resort to violence.
After dark, running battles broke out in the area between Tahrir Square and the state broadcasting headquarters. Reuters journalists saw hundreds of youths from either side skirmish around the highway ramps of a major bridge over the Nile.
There was some shotgun fire, rocks flew and fireworks shot between rival groups. A car was burned out. Protesters erected makeshift shields for protection. The Brotherhood said 18 of its supporters were wounded after they were attacked by "thugs".
Reuters journalists saw several men with shotgun wounds.
The army, which had pledged to protect demonstrators and keep rival factions apart, had troops in the area but violence only ended after some three hours when half a dozen armoured personnel carriers arrived and took up position on the bridge.
Islamists also took to the streets in cities across the country, including Assiut, Damanhour, Ismailia, and in the Nile Delta towns of Gharbeya and Beheira.
Sinai attacks
In the Sinai peninsula bordering Israel, where Egypt has struggled to control security since Mubarak was toppled, five police officers were gunned down in separate attacks in the town of El Arish, medical sources said.
Hardline Islamist groups have exploited a collapse in state authority after the uprising to launch attacks into Israel and on Egyptian targets.
The violence will ring alarm bells in the United States. Washington has so far avoided referring to the army's removal of Mursi as a "coup", a word that under U.S. law would require a halt to its $1.5 billion in annual aid.
Mursi's opponents also say it was not a coup but an intervention to impose the "people's will".
The Brotherhood's key political strategist, Khairat El-Shater, became the latest senior figure to be arrested since Mursi's removal.
A legal technicality forced Shater's withdrawal from the presidential campaign last year, promoting Mursi into being the movement's candidate.
Brotherhood spokesman Gehad El-Haddad said the movement was faced with a crackdown from a stat
— Phuket Gazette Editors
Keep in contact with The Thaiger by following our Facebook page.
Never miss out on future posts by following The Thaiger.


Find more SE Asian News courtesy of The Thaiger.

Broke? Find employment in Southeast Asia with JobCute Thailand. Rich? Invest in real estate across Asia with FazWaz Property Group. Even book medical procedures worldwide with MyMediTravel, all powered by DB Ventures.

Australia might keep borders closed throughout 2021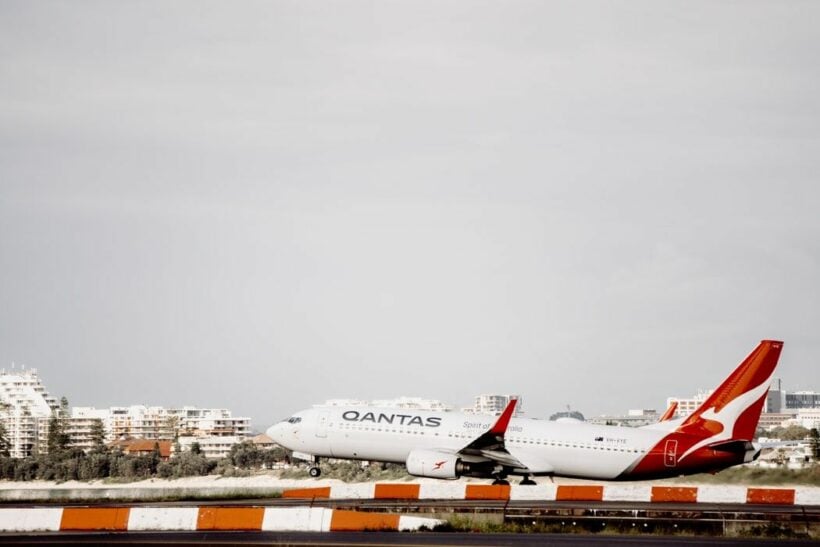 It might be a while until tourists can visit Australia. Borders might not be fully reopen until at least 2022. Australia is rolling out its immunisation program next month, but even if most of the population is vaccinated against Covid-19, the Australian government says it will probably wait to make sure the vaccine prevents the transmission of the virus before fully reopening borders.
Australia's borders are only open for citizens, residents, those with family in Australia and travellers who have been in New Zealand for the previous 14 days. All incoming travellers must quarantine for 14 days unless they come from an area classified as a "green safe travel zone."
There are currently 1,881 active Covid-19 cases in Australia, according to Worldometers. No local Covid-19 cases were reported today. Since the start of the pandemic, Australia has reported more than 22,000 local cases and 909 deaths related to Covid-19.
The state of New South Wales is a main focus for Covid-19 prevention measures at this stage and some neighbouring states have imposed travel restrictions on those from the state. NSW state Premier Gladys Berejiklian floated the idea about allowing venues in the area to ban entry to those who aren't vaccinated against Covid-19.
"Already airlines have indicated that if you're not vaccinated you can't travel overseas and I think that'll be an incentive to a lot of people… We'll also consider whether we allow venues … make up their own rules if they have a business or run a workplace about what they feel is Covid safe."
SOURCE: Aljazeera
Keep in contact with The Thaiger by following our Facebook page.
Never miss out on future posts by following The Thaiger.
Companies pull out from Trump brand after storming of Capitol incident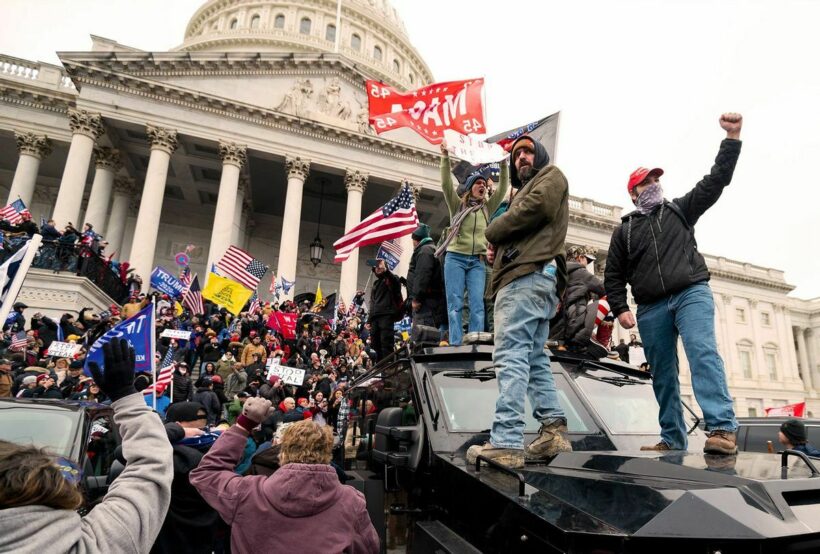 Corporate America is adding its weight in response to the insurgency at the Capitol building on January 6, and are pulling out from any association with the Trump brand after the storming of the capitol incidentwhich economists say will have a profound medium and long-term effect on his business interests. Recently, Signature Bank closed Trump's personal accounts and the PGA of America stopped plans to hold its 2022 championship at Mr. Trump's New Jersey golf course.
Such a parting of ways signals the business community's weariness in being associated with a political figure that has attracted worldwide attention and is indicative of what may happen to the Trump brand. The president's role in the incident, confirmed by his impeachment by the House this week, has gained criticism from the Business Roundtable to the AFL-CIO labour federation.
Michael D'Antonio, the author of a Trump biography, says the capitol incident has been a game-changer for the support of extreme politics.
"Trump's name is really an albatross. He is the most disgraced president in history. This is a person who's synonymous with a mob attacking the US Capitol. I just think this went a step too far."
Other experts like Tim Calkins, a marketing professor at Northwestern University's Kellogg School of Management, say Trump's brand will inevitably suffer long-term.
"Before his term, Trump stood for wealth, success and over-the-top luxury. Now the brand has associations with anti-government views, racism and extremism. This makes the brand fairly toxic."
Deutsche Bank, to which Trump reportedly owes around $400 million, is also planning to stop engaging in business with him. But the president dismissed any business challenges in an October 15 televised event by saying that the $400 million he owed was "a tiny percentage of my net worth."
It appears true that some of Trump's properties have benefitted from his presidency as taxpayer revenue has continuously flowed into his golf courses and clubs where he stays with his family, the secret service and the White House staff.
In fact, CREW estimates that Trump's properties took in over $100 million from more than 500 visits by the president, according to a report in September 2020. But even that business transaction has received widespread criticism as many say Trump should not have mixed politics with his personal businesses.
D'Antonio predicts that Trump may sell current assets to pay off his Deutsche Bank debt, which means there could be fewer to none Trump hotels, golf courses or towers in the next 10 years.
SOURCE: Bangkok Post
Keep in contact with The Thaiger by following our Facebook page.
Never miss out on future posts by following The Thaiger.
Norway adjusts advice after 28 possible vaccine-related deaths of elderly people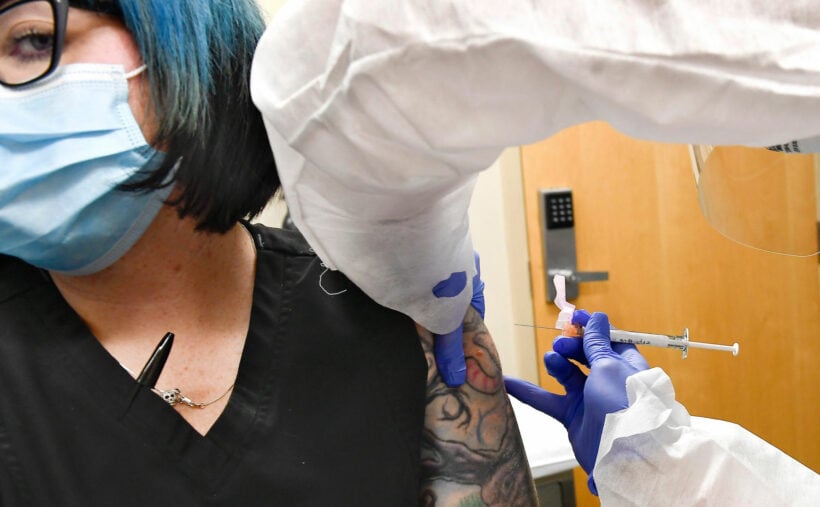 The deaths of 23 elderly people are being investigated after dying a short time of receiving their first Covid-19 vaccine in Norway. Apart from the 23 deaths, medical officials are also reporting several people falling ill after receiving their first dose of the Pfizer-BioNTech Covid-19 vaccine.
At this stage there has been no direct correlation between the people's deaths and inoculation wit the Pfizer vaccine, but medical officials report that 13 out of 23 people who died showed "common side effects of mRNA vaccines" such as "diarrhea, nausea and fever".
mRNA vaccines are a new type of vaccine to protect against infectious diseases. To trigger an immune response, many vaccines put a weakened or inactivated germ into our bodies. Not mRNA vaccines. Instead, they teach our cells how to make a protein—or even just a piece of a protein—that triggers an immune response inside our bodies. That immune response, which produces antibodies, is what protects us from getting infected if the real virus enters our bodies – cdc.gov
The Norwegian Institute of Public Health has taken the action of cautioning against vaccinating elderly people above 80 years of age saying "those with a short life span may not benefit much from the jab".
"For those with the most severe frailty, even relatively mild vaccine side effects can have serious consequences."
"The agency listed fever and nausea as side effects which may have led to the deaths of some frail patients."
Earlier this week, the Public Health authority noted that "any side effects of the vaccine will be outweighed by a reduced risk of becoming seriously ill with Covid-19 for elderly, frail people."
Steinar Madsen, the medical director of the Norwegian Medicines Agency, says that it may be a coincidence, "but we aren't sure".
Pfizer and BioNTech are actively working with the Norwegian authorities to investigate the death.
"The regulator discovered the number of incidents so far is not alarming and in line with expectations."
But experts are of "the strong opinion" that doctors need to exercise caution in vaccinating people in the wake of the deaths of the 23 elderly people. The Norwegian Medicines Agency also reported that 21 women and 8 men reported side effects. Apart from the 23 deaths, 9 people have reported "serious side effects" without fatal outcomes such as "allergic reactions, strong discomfort and severe fever. Seven people reported less serious side effects such as severe pain at the injection site".
Norwegian medical staff had administered at least the first dose of the Pfizer or Moderna coronavirus vaccines to approximately 33,000 people as of the end of December.
Keep in contact with The Thaiger by following our Facebook page.
Never miss out on future posts by following The Thaiger.