Phuket Gazette World News: US stealth fighters in Korea; New bird flu in China; Cyprus banks' pitiable payout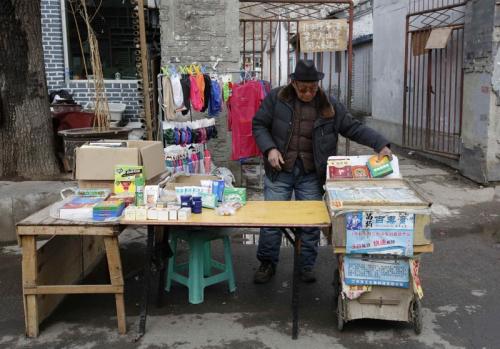 PHUKET MEDIA WATCH
– World news compiled by Gazette editors for Phuket's international community
U.S. F-22 stealth jets join South Korea drills amid sabre-rattling
Reuters / Phuket Gazette
PHUKET: The United States sent F-22 stealth fighter jets to South Korea on Sunday to join military drills aimed at underscoring the U.S. commitment to defend Seoul in the face of an intensifying campaign of threats from North Korea.
The advanced, radar-evading F-22 Raptors were deployed to Osan Air Base, the main U.S. Air Force base in South Korea, from Japan to support ongoing bilateral exercises, the U.S. military command in South Korea said in a statement that urged North Korea to restrain itself.
"(North Korea) will achieve nothing by threats or provocations, which will only further isolate North Korea and undermine international efforts to ensure peace and stability in Northeast Asia," the statement said.
Sabre-rattling on the Korean peninsula drew a plea for peace from Pope Francis, who in his first Easter Sunday address called for a diplomatic solution to the crisis on the Korean peninsula.
"Peace in Asia, above all on the Korean peninsula: may disagreements be overcome and a renewed spirit of reconciliation grow," he said, speaking in Italian.
Tensions have been high since the North's young new leader, Kim Jong-un, ordered a nuclear weapons test in February, breaching U.N. sanctions and ignoring warnings from North Korea's closest ally, China, not to do so.
That test, North Korea's third since 2006, drew further U.N. and bilateral sanctions designed to pressure the impoverished North to stop its nuclear weapons program. Pyongyang responded to the new steps by ratcheting up warnings and threats of war.
North Korea said on Saturday it was entering a "state of war" with South Korea, but Seoul and its ally the United States played down the statement from the official KCNA news agency as the latest in a stream of tough talk from Pyongyang.
In a rare U.S. show of force aimed at North Korea, the United States on Thursday flew two radar-evading B-2 Spirit bombers on practice runs over South Korea.
On Friday, Kim signed an order putting the North's missile units on standby to attack U.S. military bases in South Korea and the Pacific, after the stealth bomber flights.
The F-22 jets will take part in the annual U.S.-South Korea Foal Eagle military drills, which are designed to sharpen the allies' readiness to defend the South from an attack by North Korea, the U.S. military said.
The U.S. military did not say how many of the planes were flown to South Korea from Kadena Air Base in Okinawa. The statement described Sunday's deployment as part of routine shifts of air power among bases in the Western Pacific that U.S. forces have been conducting since 2004.
Japan's Kyodo news agency quoted the top Japanese government spokesman, Yoshihide Suga, as condemning Pyongyang for "aggressive provocation" after Kim's ruling party newspaper, the Rodong Sinmun, identified U.S. military bases in Japan as targets for attack.
The two Koreas have been technically in a state of war since a truce that ended their 1950-53 conflict. Despite its threats, few people see any indication Pyongyang will risk a near-certain defeat by re-starting full-scale war.
H7N9 bird flu kills 2 in China in first human cases
Phuket Gazette / News wires
PHUKET: Two people in China's largest city of Shanghai died this month after contracting a strain of avian influenza that had never been transmitted to humans before, health authorities said on Sunday. A third victim in China is in critical condition.
China's National Health and Family Planning Commission said two men from Shanghai and a woman from another region in eastern China were diagnosed with avian influenza, better known as bird flu, after they became ill with coughs and fevers before developing pneumonia. Laboratory tests confirmed Saturday that they had contracted H7N9, a strain not seen in humans before.
The first known victim, an 87-year-old man from Shanghai, became ill on February 19 and passed away on March 4, according to the Commission. The second victim, a 27-year-old man who was also from Shanghai, began showing symptoms on February 27 and died at a local hospital on March 10.
A 35-year-old woman from Chuzhou, a city in Anhui province, some 320 kilometers (198 miles) northwest of Shanghai, became ill on March 15. The woman was later admitted to a hospital in Nanjing, a city in neighboring Jiangsu province, and remained in a critical condition on Sunday.
It is unclear how the virus infected the three victims, who do not appear to have any direct connections, but none of their relatives or friends are believed to have fallen ill. The Commission said the 27-year-old man was a butcher while the 35-year-old woman had been in contact with poultry before falling ill.
The Chinese government said it is closely following the situation and has informed the World Health Organization (WHO), Hong Kong, Macao, Taiwan, and a number of countries about the deaths. A WHO spokesman said the risk to public health appears to be low as there is no evidence of human-to-human transmission.
In Hong Kong, a spokesman for the Center for Health Protection said it would closely monitor the situation and urged members of the public to remain vigilant for possible cases of bird flu. "We will heighten our vigilance and continue to maintain stringent port health measures in connection with this development," he said.
There is no known vaccine for H7N9, but the strain is different from the well-known H5N1 variant. Since 2003, the H5N1 bird flu virus has killed or forced the culling of more than 400 million domestic poultry worldwide and caused an estimated $20 billion in economic damage before it was eliminated from most of the 63 infected countries.
According to the World Health Organization (WHO), the bird flu virus has infected at least 605 people since it first appeared, killing 357 of them. Most cases and deaths were recorded in Indonesia, Vietnam, Egypt and China. Vietnam, Indonesia, China and Cambodia all reported bird flu deaths last year.
Cyprus: Big depositors could lose up to 60 percent
Phuket Gazette / News wires
PHUKET: Big depositors at Cyprus' largest bank face losing up to 60 percent of their savings which exceed 100,000 euros ($127,770), far more than had been initially estimated as part of a European rescue package, the government said on Saturday.
As part of the measures, as much as 60 percent of deposits exceeding 100,000 euros ($127,770) at the Bank of Cyprus could be effectively lost. Deposits up to 100,000 euros are safe and will be paid out to customers, but only 40 percent of deposits exceeding that amount are certain to be paid out in full.
A statement from the country's central bank said 37.5 percent of the big deposits will be converted into Class A shares of the Bank of Cyprus, giving the owners voting rights and dividends. This would theoretically allow depositors to eventually recover some of their losses, but the shares are now virtually worthless and it is uncertain if they will ever regain value.
Another 22.5 percent of the big deposits is also at risk of being converted into Class A shares of the Bank of Cyprus, but an i
— Phuket Gazette Editors

Join the conversation and have your say on Thailand news published on The Thaiger.
Thaiger Talk is our new Thaiger Community where you can join the discussion on everything happening in Thailand right now.
Please note that articles are not posted to the forum instantly and can take up to 20 min before being visible. Click for more information and the Thaiger Talk Guidelines.