Phuket Gazette World News: US stealth fighters in Korea; New bird flu in China; Cyprus banks' pitiable payout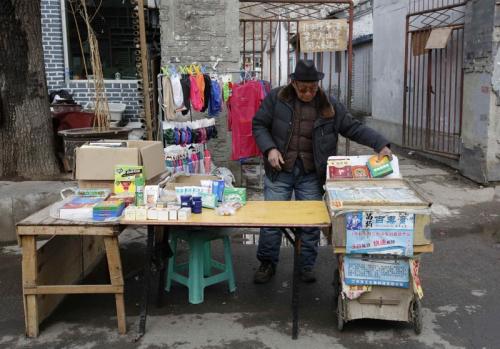 PHUKET MEDIA WATCH
– World news compiled by Gazette editors for Phuket's international community
U.S. F-22 stealth jets join South Korea drills amid sabre-rattling
Reuters / Phuket Gazette
PHUKET: The United States sent F-22 stealth fighter jets to South Korea on Sunday to join military drills aimed at underscoring the U.S. commitment to defend Seoul in the face of an intensifying campaign of threats from North Korea.
The advanced, radar-evading F-22 Raptors were deployed to Osan Air Base, the main U.S. Air Force base in South Korea, from Japan to support ongoing bilateral exercises, the U.S. military command in South Korea said in a statement that urged North Korea to restrain itself.
"(North Korea) will achieve nothing by threats or provocations, which will only further isolate North Korea and undermine international efforts to ensure peace and stability in Northeast Asia," the statement said.
Sabre-rattling on the Korean peninsula drew a plea for peace from Pope Francis, who in his first Easter Sunday address called for a diplomatic solution to the crisis on the Korean peninsula.
"Peace in Asia, above all on the Korean peninsula: may disagreements be overcome and a renewed spirit of reconciliation grow," he said, speaking in Italian.
Tensions have been high since the North's young new leader, Kim Jong-un, ordered a nuclear weapons test in February, breaching U.N. sanctions and ignoring warnings from North Korea's closest ally, China, not to do so.
That test, North Korea's third since 2006, drew further U.N. and bilateral sanctions designed to pressure the impoverished North to stop its nuclear weapons program. Pyongyang responded to the new steps by ratcheting up warnings and threats of war.
North Korea said on Saturday it was entering a "state of war" with South Korea, but Seoul and its ally the United States played down the statement from the official KCNA news agency as the latest in a stream of tough talk from Pyongyang.
In a rare U.S. show of force aimed at North Korea, the United States on Thursday flew two radar-evading B-2 Spirit bombers on practice runs over South Korea.
On Friday, Kim signed an order putting the North's missile units on standby to attack U.S. military bases in South Korea and the Pacific, after the stealth bomber flights.
The F-22 jets will take part in the annual U.S.-South Korea Foal Eagle military drills, which are designed to sharpen the allies' readiness to defend the South from an attack by North Korea, the U.S. military said.
The U.S. military did not say how many of the planes were flown to South Korea from Kadena Air Base in Okinawa. The statement described Sunday's deployment as part of routine shifts of air power among bases in the Western Pacific that U.S. forces have been conducting since 2004.
Japan's Kyodo news agency quoted the top Japanese government spokesman, Yoshihide Suga, as condemning Pyongyang for "aggressive provocation" after Kim's ruling party newspaper, the Rodong Sinmun, identified U.S. military bases in Japan as targets for attack.
The two Koreas have been technically in a state of war since a truce that ended their 1950-53 conflict. Despite its threats, few people see any indication Pyongyang will risk a near-certain defeat by re-starting full-scale war.
H7N9 bird flu kills 2 in China in first human cases
Phuket Gazette / News wires
PHUKET: Two people in China's largest city of Shanghai died this month after contracting a strain of avian influenza that had never been transmitted to humans before, health authorities said on Sunday. A third victim in China is in critical condition.
China's National Health and Family Planning Commission said two men from Shanghai and a woman from another region in eastern China were diagnosed with avian influenza, better known as bird flu, after they became ill with coughs and fevers before developing pneumonia. Laboratory tests confirmed Saturday that they had contracted H7N9, a strain not seen in humans before.
The first known victim, an 87-year-old man from Shanghai, became ill on February 19 and passed away on March 4, according to the Commission. The second victim, a 27-year-old man who was also from Shanghai, began showing symptoms on February 27 and died at a local hospital on March 10.
A 35-year-old woman from Chuzhou, a city in Anhui province, some 320 kilometers (198 miles) northwest of Shanghai, became ill on March 15. The woman was later admitted to a hospital in Nanjing, a city in neighboring Jiangsu province, and remained in a critical condition on Sunday.
It is unclear how the virus infected the three victims, who do not appear to have any direct connections, but none of their relatives or friends are believed to have fallen ill. The Commission said the 27-year-old man was a butcher while the 35-year-old woman had been in contact with poultry before falling ill.
The Chinese government said it is closely following the situation and has informed the World Health Organization (WHO), Hong Kong, Macao, Taiwan, and a number of countries about the deaths. A WHO spokesman said the risk to public health appears to be low as there is no evidence of human-to-human transmission.
In Hong Kong, a spokesman for the Center for Health Protection said it would closely monitor the situation and urged members of the public to remain vigilant for possible cases of bird flu. "We will heighten our vigilance and continue to maintain stringent port health measures in connection with this development," he said.
There is no known vaccine for H7N9, but the strain is different from the well-known H5N1 variant. Since 2003, the H5N1 bird flu virus has killed or forced the culling of more than 400 million domestic poultry worldwide and caused an estimated $20 billion in economic damage before it was eliminated from most of the 63 infected countries.
According to the World Health Organization (WHO), the bird flu virus has infected at least 605 people since it first appeared, killing 357 of them. Most cases and deaths were recorded in Indonesia, Vietnam, Egypt and China. Vietnam, Indonesia, China and Cambodia all reported bird flu deaths last year.
Cyprus: Big depositors could lose up to 60 percent
Phuket Gazette / News wires
PHUKET: Big depositors at Cyprus' largest bank face losing up to 60 percent of their savings which exceed 100,000 euros ($127,770), far more than had been initially estimated as part of a European rescue package, the government said on Saturday.
As part of the measures, as much as 60 percent of deposits exceeding 100,000 euros ($127,770) at the Bank of Cyprus could be effectively lost. Deposits up to 100,000 euros are safe and will be paid out to customers, but only 40 percent of deposits exceeding that amount are certain to be paid out in full.
A statement from the country's central bank said 37.5 percent of the big deposits will be converted into Class A shares of the Bank of Cyprus, giving the owners voting rights and dividends. This would theoretically allow depositors to eventually recover some of their losses, but the shares are now virtually worthless and it is uncertain if they will ever regain value.
Another 22.5 percent of the big deposits is also at risk of being converted into Class A shares of the Bank of Cyprus, but an i
— Phuket Gazette Editors
Keep in contact with The Thaiger by following our Facebook page.
Never miss out on future posts by following The Thaiger.


Find more SE Asian News courtesy of The Thaiger.

Broke? Find employment in Southeast Asia with JobCute Thailand. Rich? Invest in real estate across Asia with FazWaz Property Group. Even book medical procedures worldwide with MyMediTravel, all powered by DB Ventures.

Australia might keep borders closed throughout 2021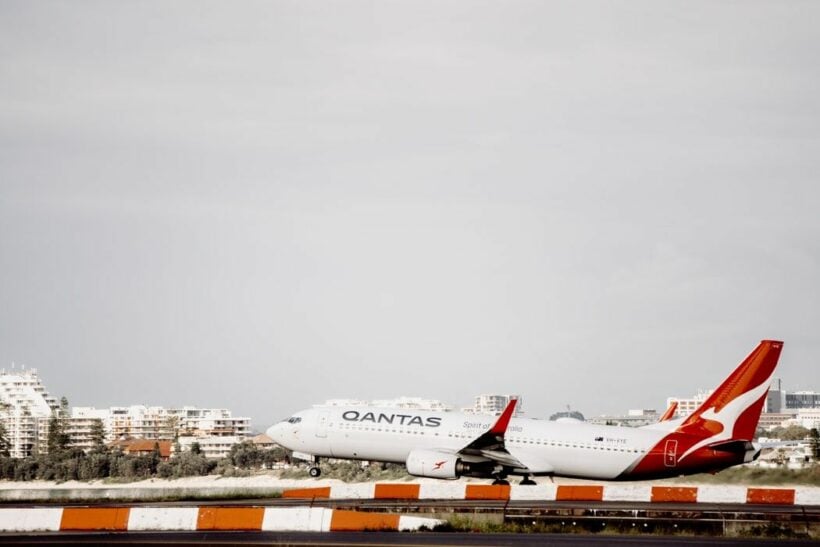 It might be a while until tourists can visit Australia. Borders might not be fully reopen until at least 2022. Australia is rolling out its immunisation program next month, but even if most of the population is vaccinated against Covid-19, the Australian government says it will probably wait to make sure the vaccine prevents the transmission of the virus before fully reopening borders.
Australia's borders are only open for citizens, residents, those with family in Australia and travellers who have been in New Zealand for the previous 14 days. All incoming travellers must quarantine for 14 days unless they come from an area classified as a "green safe travel zone."
There are currently 1,881 active Covid-19 cases in Australia, according to Worldometers. No local Covid-19 cases were reported today. Since the start of the pandemic, Australia has reported more than 22,000 local cases and 909 deaths related to Covid-19.
The state of New South Wales is a main focus for Covid-19 prevention measures at this stage and some neighbouring states have imposed travel restrictions on those from the state. NSW state Premier Gladys Berejiklian floated the idea about allowing venues in the area to ban entry to those who aren't vaccinated against Covid-19.
"Already airlines have indicated that if you're not vaccinated you can't travel overseas and I think that'll be an incentive to a lot of people… We'll also consider whether we allow venues … make up their own rules if they have a business or run a workplace about what they feel is Covid safe."
SOURCE: Aljazeera
Keep in contact with The Thaiger by following our Facebook page.
Never miss out on future posts by following The Thaiger.
Companies pull out from Trump brand after storming of Capitol incident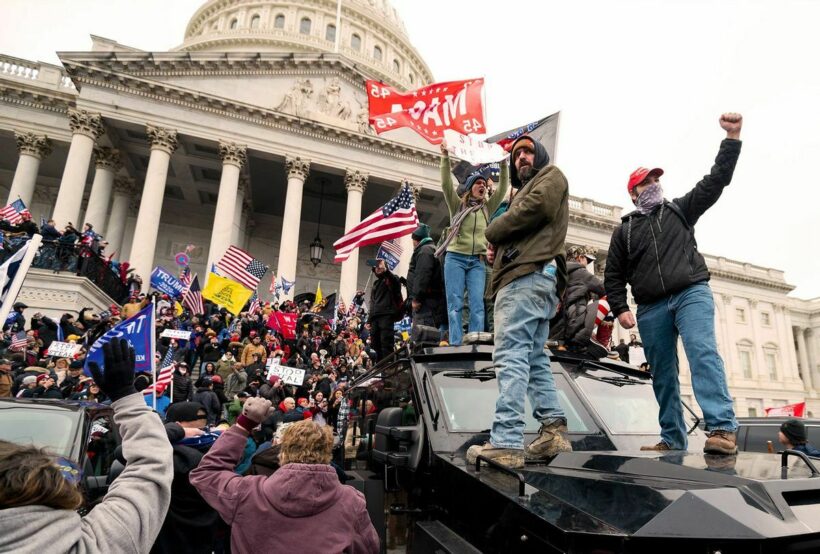 Corporate America is adding its weight in response to the insurgency at the Capitol building on January 6, and are pulling out from any association with the Trump brand after the storming of the capitol incidentwhich economists say will have a profound medium and long-term effect on his business interests. Recently, Signature Bank closed Trump's personal accounts and the PGA of America stopped plans to hold its 2022 championship at Mr. Trump's New Jersey golf course.
Such a parting of ways signals the business community's weariness in being associated with a political figure that has attracted worldwide attention and is indicative of what may happen to the Trump brand. The president's role in the incident, confirmed by his impeachment by the House this week, has gained criticism from the Business Roundtable to the AFL-CIO labour federation.
Michael D'Antonio, the author of a Trump biography, says the capitol incident has been a game-changer for the support of extreme politics.
"Trump's name is really an albatross. He is the most disgraced president in history. This is a person who's synonymous with a mob attacking the US Capitol. I just think this went a step too far."
Other experts like Tim Calkins, a marketing professor at Northwestern University's Kellogg School of Management, say Trump's brand will inevitably suffer long-term.
"Before his term, Trump stood for wealth, success and over-the-top luxury. Now the brand has associations with anti-government views, racism and extremism. This makes the brand fairly toxic."
Deutsche Bank, to which Trump reportedly owes around $400 million, is also planning to stop engaging in business with him. But the president dismissed any business challenges in an October 15 televised event by saying that the $400 million he owed was "a tiny percentage of my net worth."
It appears true that some of Trump's properties have benefitted from his presidency as taxpayer revenue has continuously flowed into his golf courses and clubs where he stays with his family, the secret service and the White House staff.
In fact, CREW estimates that Trump's properties took in over $100 million from more than 500 visits by the president, according to a report in September 2020. But even that business transaction has received widespread criticism as many say Trump should not have mixed politics with his personal businesses.
D'Antonio predicts that Trump may sell current assets to pay off his Deutsche Bank debt, which means there could be fewer to none Trump hotels, golf courses or towers in the next 10 years.
SOURCE: Bangkok Post
Keep in contact with The Thaiger by following our Facebook page.
Never miss out on future posts by following The Thaiger.
Norway adjusts advice after 28 possible vaccine-related deaths of elderly people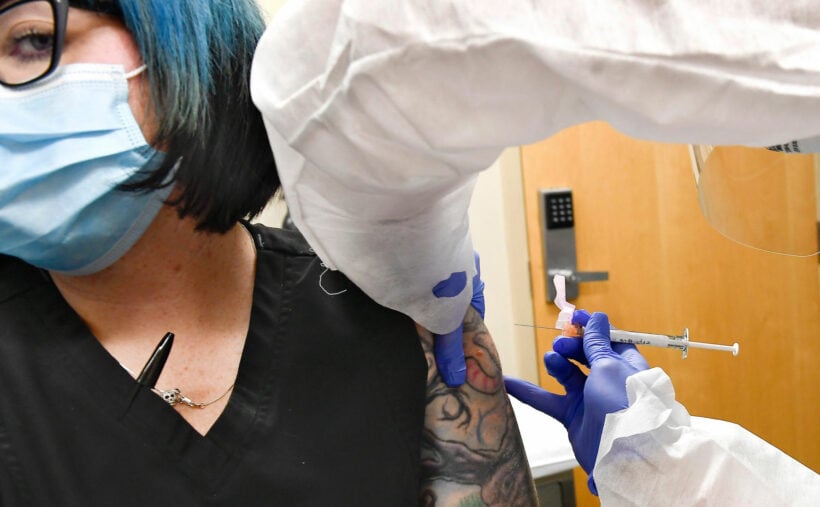 The deaths of 23 elderly people are being investigated after dying a short time of receiving their first Covid-19 vaccine in Norway. Apart from the 23 deaths, medical officials are also reporting several people falling ill after receiving their first dose of the Pfizer-BioNTech Covid-19 vaccine.
At this stage there has been no direct correlation between the people's deaths and inoculation wit the Pfizer vaccine, but medical officials report that 13 out of 23 people who died showed "common side effects of mRNA vaccines" such as "diarrhea, nausea and fever".
mRNA vaccines are a new type of vaccine to protect against infectious diseases. To trigger an immune response, many vaccines put a weakened or inactivated germ into our bodies. Not mRNA vaccines. Instead, they teach our cells how to make a protein—or even just a piece of a protein—that triggers an immune response inside our bodies. That immune response, which produces antibodies, is what protects us from getting infected if the real virus enters our bodies – cdc.gov
The Norwegian Institute of Public Health has taken the action of cautioning against vaccinating elderly people above 80 years of age saying "those with a short life span may not benefit much from the jab".
"For those with the most severe frailty, even relatively mild vaccine side effects can have serious consequences."
"The agency listed fever and nausea as side effects which may have led to the deaths of some frail patients."
Earlier this week, the Public Health authority noted that "any side effects of the vaccine will be outweighed by a reduced risk of becoming seriously ill with Covid-19 for elderly, frail people."
Steinar Madsen, the medical director of the Norwegian Medicines Agency, says that it may be a coincidence, "but we aren't sure".
Pfizer and BioNTech are actively working with the Norwegian authorities to investigate the death.
"The regulator discovered the number of incidents so far is not alarming and in line with expectations."
But experts are of "the strong opinion" that doctors need to exercise caution in vaccinating people in the wake of the deaths of the 23 elderly people. The Norwegian Medicines Agency also reported that 21 women and 8 men reported side effects. Apart from the 23 deaths, 9 people have reported "serious side effects" without fatal outcomes such as "allergic reactions, strong discomfort and severe fever. Seven people reported less serious side effects such as severe pain at the injection site".
Norwegian medical staff had administered at least the first dose of the Pfizer or Moderna coronavirus vaccines to approximately 33,000 people as of the end of December.
Keep in contact with The Thaiger by following our Facebook page.
Never miss out on future posts by following The Thaiger.