Phuket Gazette World News: Turkish bombs spark Syrian fear; EU in doubt; OJ Simpson returns; SARS-like virus to spread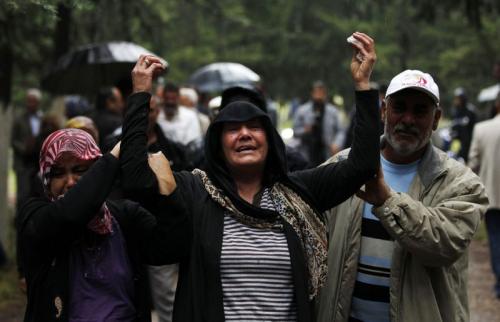 PHUKET MEDIA WATCH
– World news compiled by Gazette editors for Phuket's international community
Syrian refugees fear backlash in Turkey after bombings
Reuters / Phuket Gazette
PHUKET: Syrian refugees in Turkey say they fear a backlash after car bombings that killed 50 people and wounded many others over the weekend in a border town.
Turkey is home to some 400,000 refugees from the two-year civil war in Syria, and Prime Minister Tayyip Erdogan has emerged as one of the most vocal leaders in the region supporting the uprising against Syria's Bashar al-Assad.
The bombings in the border town of Reyhanli have increased fears that Syria's civil war is dragging in neighbouring states, despite renewed diplomatic moves to end it. Damascus has denied Turkish allegations it was involved in the blasts.
"We are putting our trust in God but our fear is that people will blame us for the bombings and will attack us. We have to protect ourselves," said 75-year-old Mohammad Nuh, one of thousands of Syrian refugees living in Reyhanli.
"We haven't been into the town centre since Saturday. Only out to the local shop. Other Syrians here won't even leave the house," said Nuh, who left Aleppo two months ago.
His grandson, Amr Nuh, 21, said he was out buying mobile phone credits when the blasts took place, and was seized by locals because he was Syrian. They held him and called the police who kept him overnight for questioning.
Since the attacks, some locals have turned their ire on the influx of Syrians in the town. Many have expressed anger over the policies of Erdogan, blaming his support of Assad's opponents for bringing the war's impact across the border.
Spontaneous demonstrations by angry young men chanting anti-Erdogan slogans have broken out. Syrian refugees have largely vanished from the streets, staying indoors for their safety.
We knew it would happen
A retired tailor who gave his name as Mehmet, 75, said anger was focused not at genuine civilian refugees but at rebel fighters who had taken advantage of hospitality in Turkey and were operating in the area, making it a target.
"We knew this bombing would happen. Even a 5-year-old would have known this was going to happen. There are going to be more," said Mehmet, who said he was only a few hundred metres from one of the blasts when it happened.
"We do not know who most of these people are who come into our town. They leave at night and go fight over the border and then come back."
Most of the local residents in this part of Turkey are ethnic Arabs and Sunni Muslims, like the majority of the Syrian refugees who have fled from the government of Assad, a member of the Alawite minority sect.
"A Syrian family lives there," said Mehmet, pointing to an apartment. "It makes me sad: they are too scared even to come out now. I have nothing against these people. But the other people, we just don't know who they are."
Turkey has accused a group with links to Syrian intelligence of carrying out the car bombings.
"This incident is definitely linked to the (Syrian) regime," Erdogan told reporters on Monday ahead of a trip to the United States. The bombings triggered a wave of anxiety, particularly along the 910 km border.
In Reyhanli, anger has been building for months as the Syrian war makes itself felt in the city. Turkish officials have urged people to keep calm.
NATO-member Turkey has fired back at Syrian government forces when mortars have landed on its soil, but despite its strong words has appeared reluctant to bring its considerable military might to bear directly in the conflict.
When Syrian refugees first entered Turkey in 2011, they were largely well received. But attitudes have soured.
"I blame the Turkish government for this mess. They should never have got involved in Syria … Now we are suffering because of it," said 20-year-old student Hamdi.
Mustafa, a teacher, said: "We don't want the Syrians here anymore. They can't stay here. Whether we even wanted them or not, they can't stay after this."
Europeans losing faith in EU, French disillusioned – survey
Reuters / Phuket Gazette
PHUKET: Europe's debt crisis has shattered its citizens' faith in the European Union and increased distrust between core nations, although support for the euro currency remains solid, according to a widely watched study released on Monday.
In a survey of 7,600 people in eight EU member states, Pew Research Center found rapidly declining confidence in the European project and growing disagreements over key parts of it between Germany, France, Britain and other major nations, a dangerous combination that could splinter European unity.
"The prolonged economic crisis has created centrifugal forces that are pulling European public opinion apart, separating the French from the Germans and the Germans from everyone else," the survey's authors said.
"The effort over the past half century to create a more united Europe is now the principal casualty of the euro crisis. The European project now stands in disrepute across much of Europe," they added.
The findings come at a time when many European policy makers were beginning to hope that the worst of the crisis was over, with confidence slowly returning to financial markets and high streets, even if growth and job prospects remain dire.
The headline finding of the survey, conducted between March 2 and 27, was the fact that the "favourability" of the EU has fallen by 15 percentage points over the past year, from 60 percent in 2012 to 45 percent now.
At the same time, the southern European nations of Spain, Italy and Greece have become increasingly estranged, and France is drifting their way too, leaving a big divide with Germany.
"No European country is becoming more dispirited and disillusioned faster than France," the authors concluded, highlighting French citizens' rapidly declining confidence in the economy, in President Francois Hollande's leadership and in the country's overall commitment to the EU.
What's more – and it is an element that investors have often expressed concern about – the survey showed that French public opinion was now sharply at odds with Germany's and more closely aligned with that of Italy, Greece and Spain.
"The French now have less faith in the European Union as an institution than do the Italians or the Spanish," the survey found. "And the French, like their southern European compatriots, have lost confidence in their elected leader."
Trust in Germany
Despite the fact that Germany, and Chancellor Angela Merkel in particular, are frequently portrayed negatively in countries that have received EU bailouts, respondents were largely positive about Berlin, considering it the most trustworthy of states.
Merkel remains by far the most popular head of government in Europe, with 74 percent of those polled saying she was doing a good job in the crisis, down from 80 percent in 2012. The least popular leaders were in the Czech Republic, Greece and Italy.
But perhaps the most difficult finding to resolve is that, while respondents in many southern European countries tend to think the economic situation is only going from bad to worse, those surveyed in Germany see circumstances improving.
Three-quarters of Germans described economic conditions as good, up from 63 percent in 2007, while in Spain only 4 percent said conditio
— Phuket Gazette Editors
Keep in contact with The Thaiger by following our Facebook page.
Never miss out on future posts by following The Thaiger.


Find more SE Asian News courtesy of The Thaiger.

Broke? Find employment in Southeast Asia with JobCute Thailand. Rich? Invest in real estate across Asia with FazWaz Property Group. Even book medical procedures worldwide with MyMediTravel, all powered by DB Ventures.

Australia might keep borders closed throughout 2021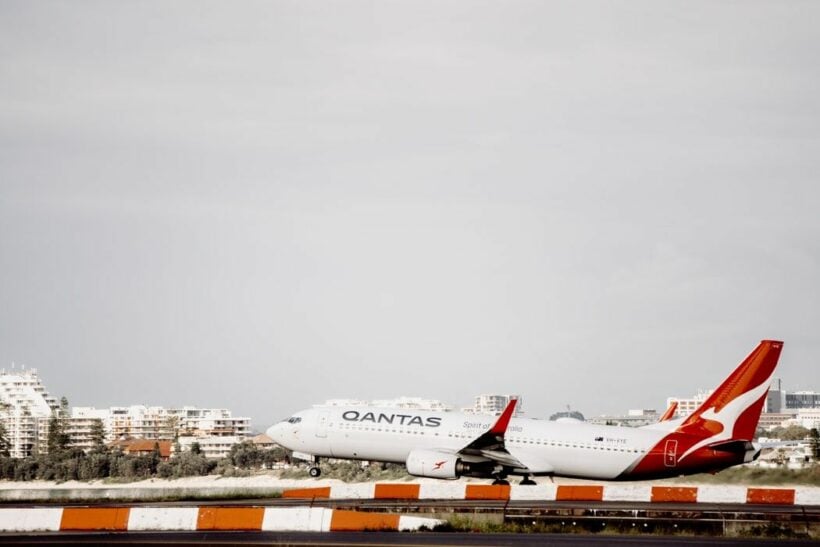 It might be a while until tourists can visit Australia. Borders might not be fully reopen until at least 2022. Australia is rolling out its immunisation program next month, but even if most of the population is vaccinated against Covid-19, the Australian government says it will probably wait to make sure the vaccine prevents the transmission of the virus before fully reopening borders.
Australia's borders are only open for citizens, residents, those with family in Australia and travellers who have been in New Zealand for the previous 14 days. All incoming travellers must quarantine for 14 days unless they come from an area classified as a "green safe travel zone."
There are currently 1,881 active Covid-19 cases in Australia, according to Worldometers. No local Covid-19 cases were reported today. Since the start of the pandemic, Australia has reported more than 22,000 local cases and 909 deaths related to Covid-19.
The state of New South Wales is a main focus for Covid-19 prevention measures at this stage and some neighbouring states have imposed travel restrictions on those from the state. NSW state Premier Gladys Berejiklian floated the idea about allowing venues in the area to ban entry to those who aren't vaccinated against Covid-19.
"Already airlines have indicated that if you're not vaccinated you can't travel overseas and I think that'll be an incentive to a lot of people… We'll also consider whether we allow venues … make up their own rules if they have a business or run a workplace about what they feel is Covid safe."
SOURCE: Aljazeera
Keep in contact with The Thaiger by following our Facebook page.
Never miss out on future posts by following The Thaiger.
Companies pull out from Trump brand after storming of Capitol incident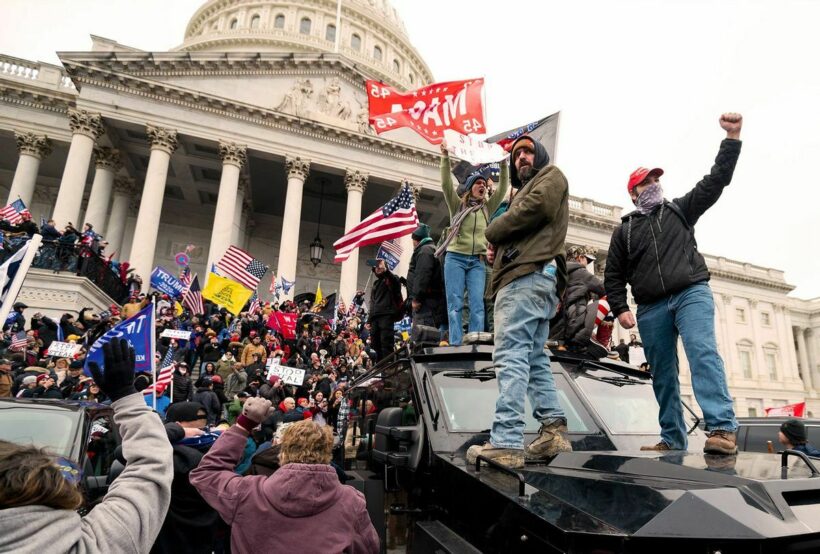 Corporate America is adding its weight in response to the insurgency at the Capitol building on January 6, and are pulling out from any association with the Trump brand after the storming of the capitol incidentwhich economists say will have a profound medium and long-term effect on his business interests. Recently, Signature Bank closed Trump's personal accounts and the PGA of America stopped plans to hold its 2022 championship at Mr. Trump's New Jersey golf course.
Such a parting of ways signals the business community's weariness in being associated with a political figure that has attracted worldwide attention and is indicative of what may happen to the Trump brand. The president's role in the incident, confirmed by his impeachment by the House this week, has gained criticism from the Business Roundtable to the AFL-CIO labour federation.
Michael D'Antonio, the author of a Trump biography, says the capitol incident has been a game-changer for the support of extreme politics.
"Trump's name is really an albatross. He is the most disgraced president in history. This is a person who's synonymous with a mob attacking the US Capitol. I just think this went a step too far."
Other experts like Tim Calkins, a marketing professor at Northwestern University's Kellogg School of Management, say Trump's brand will inevitably suffer long-term.
"Before his term, Trump stood for wealth, success and over-the-top luxury. Now the brand has associations with anti-government views, racism and extremism. This makes the brand fairly toxic."
Deutsche Bank, to which Trump reportedly owes around $400 million, is also planning to stop engaging in business with him. But the president dismissed any business challenges in an October 15 televised event by saying that the $400 million he owed was "a tiny percentage of my net worth."
It appears true that some of Trump's properties have benefitted from his presidency as taxpayer revenue has continuously flowed into his golf courses and clubs where he stays with his family, the secret service and the White House staff.
In fact, CREW estimates that Trump's properties took in over $100 million from more than 500 visits by the president, according to a report in September 2020. But even that business transaction has received widespread criticism as many say Trump should not have mixed politics with his personal businesses.
D'Antonio predicts that Trump may sell current assets to pay off his Deutsche Bank debt, which means there could be fewer to none Trump hotels, golf courses or towers in the next 10 years.
SOURCE: Bangkok Post
Keep in contact with The Thaiger by following our Facebook page.
Never miss out on future posts by following The Thaiger.
Norway adjusts advice after 28 possible vaccine-related deaths of elderly people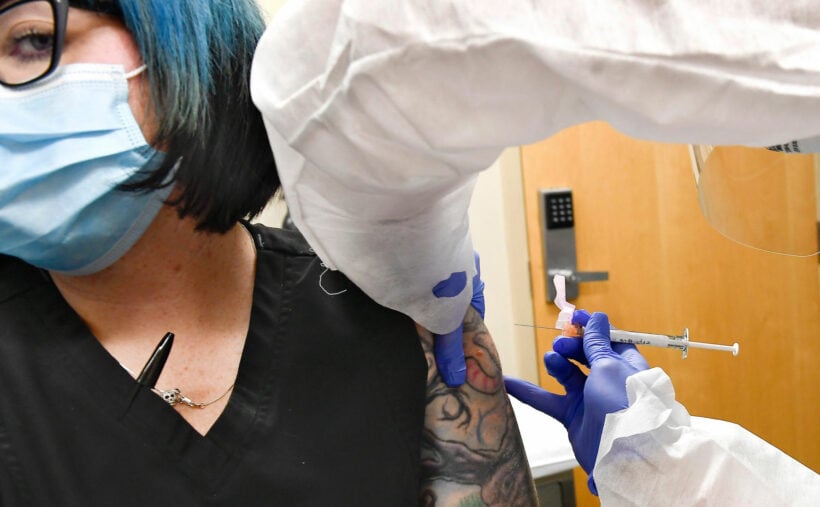 The deaths of 23 elderly people are being investigated after dying a short time of receiving their first Covid-19 vaccine in Norway. Apart from the 23 deaths, medical officials are also reporting several people falling ill after receiving their first dose of the Pfizer-BioNTech Covid-19 vaccine.
At this stage there has been no direct correlation between the people's deaths and inoculation wit the Pfizer vaccine, but medical officials report that 13 out of 23 people who died showed "common side effects of mRNA vaccines" such as "diarrhea, nausea and fever".
mRNA vaccines are a new type of vaccine to protect against infectious diseases. To trigger an immune response, many vaccines put a weakened or inactivated germ into our bodies. Not mRNA vaccines. Instead, they teach our cells how to make a protein—or even just a piece of a protein—that triggers an immune response inside our bodies. That immune response, which produces antibodies, is what protects us from getting infected if the real virus enters our bodies – cdc.gov
The Norwegian Institute of Public Health has taken the action of cautioning against vaccinating elderly people above 80 years of age saying "those with a short life span may not benefit much from the jab".
"For those with the most severe frailty, even relatively mild vaccine side effects can have serious consequences."
"The agency listed fever and nausea as side effects which may have led to the deaths of some frail patients."
Earlier this week, the Public Health authority noted that "any side effects of the vaccine will be outweighed by a reduced risk of becoming seriously ill with Covid-19 for elderly, frail people."
Steinar Madsen, the medical director of the Norwegian Medicines Agency, says that it may be a coincidence, "but we aren't sure".
Pfizer and BioNTech are actively working with the Norwegian authorities to investigate the death.
"The regulator discovered the number of incidents so far is not alarming and in line with expectations."
But experts are of "the strong opinion" that doctors need to exercise caution in vaccinating people in the wake of the deaths of the 23 elderly people. The Norwegian Medicines Agency also reported that 21 women and 8 men reported side effects. Apart from the 23 deaths, 9 people have reported "serious side effects" without fatal outcomes such as "allergic reactions, strong discomfort and severe fever. Seven people reported less serious side effects such as severe pain at the injection site".
Norwegian medical staff had administered at least the first dose of the Pfizer or Moderna coronavirus vaccines to approximately 33,000 people as of the end of December.
Keep in contact with The Thaiger by following our Facebook page.
Never miss out on future posts by following The Thaiger.