Phuket Gazette World News: Manning verdict – not guilty of aiding enemy; Pentagon warns against zero option; Iraeli-Palestinian peace deal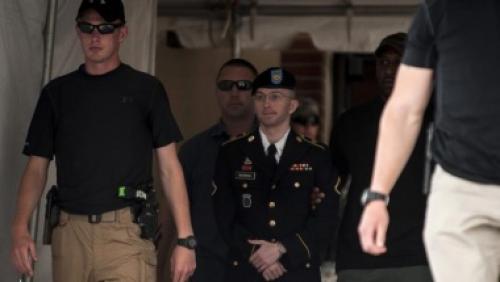 PHUKET MEDIA WATCH
– World news compiled by Gazette editors for Phuket's international community
Private Manning acquitted of aiding enemy in WikiLeaks case
Reuters / Phuket Gazette
PHUKET: A military judge yesterday found U.S. soldier Bradley Manning not guilty of aiding the enemy – the most serious charge among many he faced for handing over documents to WikiLeaks.
But Col. Denise Lind, in her verdict, found Army Private First Class Manning, 25, guilty of 19 of the other 20 criminal counts in the biggest breach of classified information in the nation's history.
The U.S. government was pushing for the maximum penalty for the intelligence analyst's leaking of information that included battlefield reports from the Iraq and Afghanistan wars. It viewed the action as a serious breach of national security, while anti-secrecy activists praised it as shining a light on shadowy U.S. operations abroad.
Army prosecutors contended during the court-martial that U.S. security was harmed when the WikiLeaks anti-secrecy website published combat videos of an attack by an American Apache helicopter gunship, diplomatic cables and secret details on prisoners held at Guantanamo Bay that Manning provided to the site while he was a junior intelligence analyst in Iraq in 2009 and 2010.
Manning, who early this year pleaded guilty to lesser charges that carried a 20-year sentence, will still be looking at a long prison term when the trial's sentencing phase gets under way today.
"This is a historic verdict," said Elizabeth Goitein, a security specialist at New York University's Brennan Center for Justice.
"Manning is one of very few people ever charged under the Espionage Act prosecutions for leaks to the media … Despite the lack of any evidence that he intended any harm to the United States, Manning faces decades in prison. That's a very scary precedent," she added.
A crowd of about 30 Manning supporters had gathered outside Fort Meade ahead of the reading of the verdict.

'Chilling effect'
The guilty verdict on most of the counts could make it difficult for WikiLeaks founder Julian Assange to persuade future sources of information to share classified details with the website.
"That is going to make it more difficult for people who want to deal with Assange. They are going to be at greater risk and that will put his operation at risk," said Michael Corgan, a professor of international relations at Boston University and former officer in the U.S. Navy.
"It will have a very chilling effect on WikiLeaks," he said ahead of the verdict.
Manning, originally from Crescent, Oklahoma, opted to have his case heard by a judge, rather than a panel of military jurors.
During the court-martial proceedings, military prosecutors called the defendant a "traitor" for publicly posting information that the U.S. government said could jeopardize national security and intelligence operations.
Defence lawyers described Manning as well-intentioned but naive in hoping that his disclosures would provoke a more intense debate in the United States about diplomatic and military actions in Iraq and Afghanistan.
More than three years after Manning's arrest in May 2010, the U.S. intelligence community was reeling again as a result of leaked security documents. The latest revelations came from former intelligence contractor Edward Snowden, who has been holed up in the transit area of a Moscow airport for more than a month, despite U.S. calls for Russian authorities to turn him over.
WikiLeaks founder Assange surfaced again as a major player in the newest scandal, this time offering aid to Snowden in eluding authorities while seeking asylum abroad.
Assange has been living in the Ecuadorean embassy in London for more than a year to avoid extradition to Sweden, where two women have accused him of sexual assault. He fears that if sent there, he could be extradited to the United States, where he would likely face charges related to the classified documents published by his website.
The cases of Manning and Snowden illustrate the difficulties of keeping government secrets at a time the Internet makes it easy to disseminate them quickly and widely. In addition, more people are granted access to classified data.
Afghan forces will need help after NATO mission ends – Pentagon
Reuters / Phuket Gazette
PHUKET: Afghan forces will require significant support from the U.S. military and its allies after the NATO combat mission ends next year, according to a new Pentagon report implicitly warning against a "zero option" of total withdrawal.
A senior U.S. defence official said the Pentagon had not developed a plan for total pullout from Afghanistan by the end of 2014, but that failure to reach a deal with Kabul on legal guarantees for U.S. troops could force such a scenario.
U.S. officials have previously said the United States could potentially pull out all of its troops from Afghanistan next year amid tensions between President Barack Obama's administration and the government of Afghan President Hamid Karzai.
But the twice-yearly report released on Tuesday stressed that Afghan forces would be fundamentally unprepared to go it alone on January 1, 2015.
Peter Lavoy, an assistant secretary of defence, said foreign assistance would be key for the basic operations of the Afghan military, from ensuring Afghan soldiers get paid and fed to developing contracts so that they have fuel for their vehicles.
"These are the kind of functional skills and capabilities that Afghans are still developing today," Lavoy told a news conference detailing the report, adding the Pentagon has not developed a "zero option" for consideration.
"And we envision that it will take a period of time before they can adequately fully have sovereign ownership of all those skill sets, including well beyond the 2014 date."
Still, Lavoy acknowledged that if the United States and Afghanistan cannot reach an agreement on a bilateral security pact giving legal guarantees for U.S. troops to stay, the United States would be forced to withdraw.
"And so then you end up with zero," he said.
The Pentagon report was released the same day that NATO's new top military commander said the alliance hopes to deliver a detailed operations plan for its smaller post-2014 mission in Afghanistan – including the number of troops involved – by late this year.
That NATO troop figure, and whether it matches up with the perceived needs of the Afghan forces, could determine whether the Afghans can preserve the hard-won gains made against a still resilient Taliban insurgency during the costly, unpopular conflict that began in 2001.
The report does not speculate on the security outlook after 2014 without knowing the NATO figure. "Assessing whether the gains to date will be sustainable will be difficult to do until the exact size and structure of the post-2014 U.S. and NATO presence is determined," is said.
Israelis, Palestinians strive for peace deal within nine months
Reuters / Phuket Gazette
PHUKET: Israeli and Palestinian negotiators gave themselves about nine months to try to reach an agreement on ending their conflict of more than six decades in U.S.-brokered peace talks.
The two sides started their first peace ne
— Phuket Gazette Editors
Keep in contact with The Thaiger by following our Facebook page.
Never miss out on future posts by following The Thaiger.


Find more SE Asian News courtesy of The Thaiger.

Broke? Find employment in Southeast Asia with JobCute Thailand. Rich? Invest in real estate across Asia with FazWaz Property Group. Even book medical procedures worldwide with MyMediTravel, all powered by DB Ventures.

Moderna vaccine is proved 'protective' against Covid-19 variants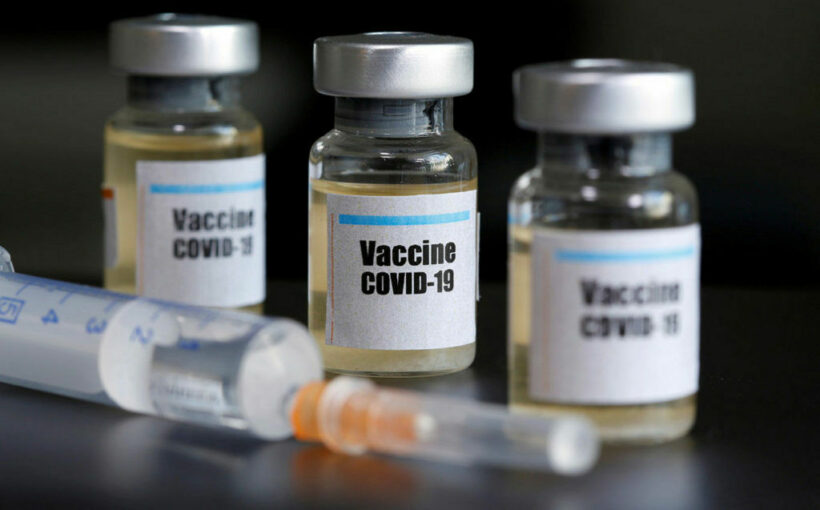 As fear over new variants of Covid-19 had prompted the travel restrictions to tighten worldwide, the United States biotech firm Moderna announced that its vaccine should protect against the variants identified in the United Kingdom and South Africa.
Latest studies on the efficacy of Moderna vaccines confirmed that the vaccines are effective and protective against new variants. The company will continue more tests adding a second booster of its vaccine, bringing to 3 shots in a total.
"We are encouraged by these new data, which reinforce our confidence that the Moderna Covid-19 vaccine should be protective against these newly detected variants."
Last month, a private hospital in Bangkok advertised pre-orders for the Moderna vaccine, which still needs approval from Thailand's FDA. Thailand's Department of Health Service Support demanded that the hospital remove the advertisements.
In the ads, the hospital was charging 4,000 baht for a booking of the vaccine. In the post the hospital said the vaccine would arrive in Thailand in October 2021. They also announced that the vaccine would cost 6,000-10,000 baht.
Health officials say private hospitals will be allowed to administer vaccines that are approved by the FDA. So far, the Thai government has only approved the AstraZeneca vaccine for emergency use. The first batch of 50,000 doses are expected to arrive next month. Frontline health care workers and vulnerable groups in high risk areas will be first to receive the vaccine.
SOURCE: Bangkok Post
Keep in contact with The Thaiger by following our Facebook page.
Never miss out on future posts by following The Thaiger.
Florida is ready to host Olympics if Tokyo draws back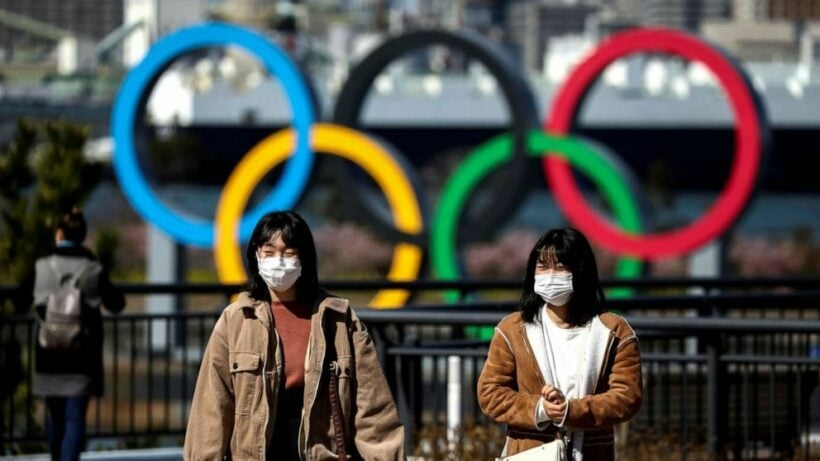 If Tokyo backs out of hosting the Olympics, Florida might step in. The 2020 Summer Olympics in Tokyo was postponed due to the Covid-19 pandemic and rescheduled for this July. With a fairly unpredictable future, Tokyo could back out of its plan to host the Olympics. Florida's chief financial officer says the Sunshine State is ready.
The CFO, Jimmy Patronis, sent a letter to the head of the International Olympic Committee saying he encourages him to consider relocating the games to Florida.
In a letter, he pointed out strong points of Florida that make it a good site for the games, including the state's vaccination roll-out, reopening of businesses, and ongoing sports events hosted in the state during the pandemic. Tampa, Florida is also set to host the 55th Super Bowl on February 7.
"Whatever precautions are required let's figure it out and get it done."
Although businesses are open and sports events still going on, Florida is rated as the third state with the highest number of Covid-19 cases with a total of 1,658,169 reported cases and 25,446 coronavirus-related deaths since the start of the pandemic.
"With media reports of leaders in Japan 'privately' concluding that they are too concerned about the pandemic for the 2021 Olympics to take place, there is still time to deploy a site selection team to Florida."
But those planning the Tokyo games say they're sticking with the plan to host the Olympics from July 23 until August 8. Japanese Prime Minister Yoshihide Suga also says he's keeping to the plan.
"I am determined to realise a safe and secure Tokyo Games as proof that mankind will have overcome the virus."
SOURCE:AFP
Catch up with the latest daily "Thailand News Today" here on The Thaiger.
Keep in contact with The Thaiger by following our Facebook page.
Never miss out on future posts by following The Thaiger.
AstraZeneca says reports of vaccine's low efficacy among elderly is "completely incorrect"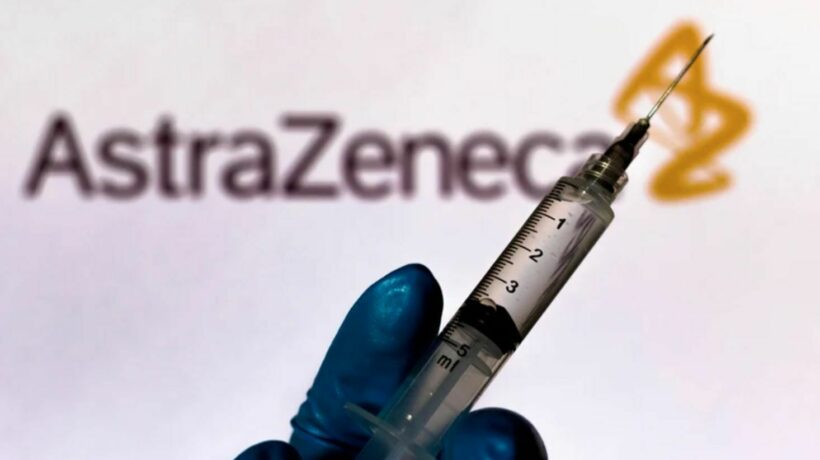 The pharmaceutical giant AstraZeneca says reports that its Covid-19 vaccine has an extremely low efficacy among the elderly is "completely incorrect." German newspapers published articles today reporting that the AstraZeneca vaccine, developed in partnership with Oxford University, has an efficacy less than 10% in those over 65 years old.
The economic daily Handelsblatt reported that Berlin estimated the vaccine's efficacy for those over 65 years old was just 8%. The vaccine is set to be approved by the European Union this week, but the report adds that Berlin does not expect the vaccine will receive a license allowing use for the elderly.
AstraZeneca released a statement saying the reports of the low efficacy rate for adults over 65 is "completely incorrect."
"In November, we published data in The Lancet demonstrating that older adults showed strong immune responses to the vaccine, with 100% of older adults generating spike-specific antibodies after the second dose."
Thailand is lined up to receive 50,000 doses of the AstraZeneca vaccine next month and the Thai government has approved the vaccine for emergency use. Public Health Minister Anutin Charnvirakul is now calling on hospitals, both public and private, to prepare for the first phase of vaccinations, starting with health care workers and vulnerable groups in high risk areas. The vaccine requires 2 doses injected 4 to 12 weeks apart.
SOURCES: Reuters | Nation Thailand | AFP
Catch up with the latest daily "Thailand News Today" here on The Thaiger.
Keep in contact with The Thaiger by following our Facebook page.
Never miss out on future posts by following The Thaiger.