Phuket Gazette World News: China execution parade; Italy unravels; Syrian scuds; Cardinals pick new Pope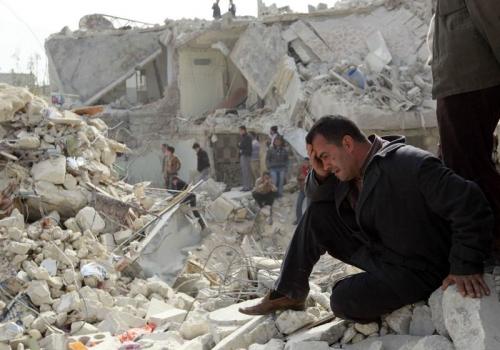 PHUKET MEDIA WATCH
– World news compiled by Gazette editors for Phuket's international community
'Execution parade' of four behind Mekong murders angers Chinese
Reuters / Phuket Gazette
PHUKET: An "execution parade" on China's state television of four foreign men sentenced to death for killing 13 sailors on the Mekong River caused anger in China on Friday, with many people saying it was an unnecessary display of vengeance.
The 2011 murder of the Chinese sailors was one of the deadliest assaults on Chinese nationals overseas in modern times and prompted the government to send gunboat patrols to the region downstream from its border.
Chief suspect Naw Kham, extradited to China by Lao officials in May, was found guilty of the killings of the sailors last year in the "Golden Triangle" region known for drug smuggling, where the borders of Laos, Myanmar and Thailand meet.
Naw Kham, from Myanmar, and the three others were executed by lethal injection in the Chinese city of Kunming, but not before being paraded live on state television, trussed with ropes and shackled in chains, as police led them from the jail to a bus taking them to the place of execution.
The actual execution was not shown.
"Using two hours to broadcast live the process for these criminals facing the death penalty is a violation of Article 252 of the Criminal Procedure Law of the People's Republic of China," said prominent human rights lawyer Liu Xiaoyuan.
"This provision says that criminals facing the death penalty cannot be put on public display."
The broadcast by China Central Television also violated a law by the Supreme People's Court that a "person's dignity should never be insulted", Liu said.
Chinese television used to show such scenes regularly but largely stopped almost two decades ago, though they still crop up occasionally on provincial channels.
Grim jobless, debt figures underscore Italy's crisis
Reuters / Phuket Gazette
PHUKET: Italy's unemployment rate has hit a 21-year high and its economy is now smaller than it was in 2001, data showed on Friday, underscoring the challenges the country faces as it struggles to form a government after a deadlocked election.
Joblessness jumped to 11.7 percent in January, and unemployment among 15-24 year-olds rose to 38.7 percent, both the highest figures on records dating back to 1992, statistics agency ISTAT said.
"Italy is in ruins," said Rahma Aden, 28, who travels into central Rome from the suburbs to do cash-in-hand odd jobs and cleaning work for about 7.50 euros an hour.
"People all around me are losing their jobs… If you have work you hold on to it tight, and keep your mouth closed even if they treat you badly. Otherwise you'll have your dismissal letter in your hand in an instant."
The country shed 97,000 jobs in January compared with December, while 310,000 were lost compared with the same month last year.
Italy has been the most sluggish economy in the European Union for well over a decade. In 2012, real GDP adjusted for inflation was below the level of 2001, meaning that its economy has shrunk overall over the last 11 years.
The weak economy, high taxes and surging unemployment were major issues at national elections on Sunday and Monday in which the anti-establishment 5-Star Movement led by comic Beppe Grillo emerged as Italy's largest party.
The election produced no clear majority and outgoing technocrat Prime Minister Mario Monti, leading a centrist alliance, performed worse than expected.
The next government will have to deal with a debt mountain that reached 127 percent of output last year, ISTAT's data showed, the highest since its historic series began in 1990.
Tough austerity measures introduced by Monti to try to lower the deficit and debt worsened the recession and hit Italians' purchasing power.
The annual fiscal deficit fell to 3 percent of GDP, above the government's 2.6 percent target and bang on the ceiling imposed by European Union rules.
This may allow Rome to leave the European Commission's excessive deficit procedure, which imposes corrective measures on countries that exceed the 3 percent level.
Heavy Burden
So-called "fiscal pressure" (taxes and welfare contributions as a proportion of GDP), a closely watched indicator in Italy, rose in 2012 to 44.0 percent from 42.6 percent, hitting its highest level since the start of the series in 1990.
High taxes contribute to low consumption levels in Italy and hiring is made difficult by rigid labour laws and high costs for employers.
Monti failed to fully overhaul the rigid labour rules, and vowed in his election campaign to attempt a new reform if he were re-elected.
"I used to have a shop. Once I paid my staff I had nothing left to feed myself. Now, if the police come they'll chase me away," said Carlo, 47, who sells second-hand books on the side of the road in Rome and did not want to give his surname.
"Times are hard. I have enough for a drop of wine and a mouthful of bread."
Most analysts expect the recession, which began in mid-2011, to continue until at least the middle of this year, and see a full-year GDP fall in 2013 of about 1 percent.
Unemployment in the country's underdeveloped south was higher than the national average, at 18.3 percent in the last quarter of 2013 and 50.5 percent among young people.
Bekin Fisti, 20, moved to Rome from the southern region of Basilicata to find work as a waiter, but said he lost his last job when the restaurant closed. In his previous work he would often wait months for his wages, he said.
"All the friends I have are in the same situation. Only two have work, and they are both abroad, one in Denmark and one in Switzerland," Fisti told Reuters as he waited for a bus in Rome.
"My mother had to go as far as Genova to find work, and I am here in Rome. Italy has divided us entirely."
Civil servant Franco Di Giuseppe, 40, said he wanted Italy's leaders to address unemployment as a matter of urgency.
"It's the most important problem to solve. It's the future of our young people," Di Giuseppe said. "The situation is dramatic."
Scud missile fired in Syria lands near Iraqi village – mayor
Reuters / Phuket Gazette
PHUKET: A Scud missile fired from Syrian territory landed near a village in Iraq's Nineveh province on Friday, causing no damage but terrifying its inhabitants who fled, the mayor said, identifying the rocket as Russian-made.
The conflict in neighbouring Syria has previously spilled over the border into Iraq. In September, a five-year-old girl was killed when three rockets struck a border town in the al Qaim area.
"A Russian-made Scud landed near the village of Yoush Tapa, 3 km from the Iraqi-Syrian border between Telafar and Baaj," said Abdul Aal Abbas, the mayor of Telafar.
"There were no casualties or damage, but it created fear among the Turkuman population of that village and they fled their houses".
Nineveh governorate spokesman Qahtan Sami said security forces had also said the rocket was of Russian provenance.
Iraq's precarious sectarian and ethnic balance has already come under strain from the conflict nextdoor, where mainly Sunni Muslim insurgents are fighting to overthrow a ruler b
— Phuket Gazette Editors
Keep in contact with The Thaiger by following our
Facebook page
.


Find more SE Asian News courtesy of The Thaiger.

Broke? Find employment in Southeast Asia with JobCute Thailand. Rich? Invest in real estate across Asia with FazWaz Property Group. Even book medical procedures worldwide with MyMediTravel, all powered by DB Ventures.

Ambassador calls US "better friend" than China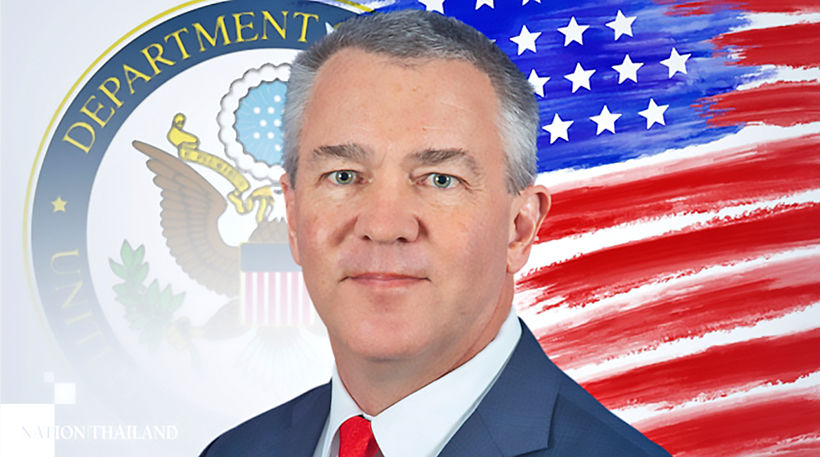 "Nobody will have to take sides."
US Ambassador to Thailand Michael George DeSombre said in an exclusive interview with Nation Thailand that the US spat with China won't affect relations in the region and nations will not have to take sides. He expects more American companies to invest in the Kingdom in the coming months and years, and reiterated that the US is a "better friend" to Thailand and to other ASEAN countries.
Some regional leaders have voiced concern about the growing tensions between the two largest economies, and worry that this feud may force them to take sides. DeSombre responded, invoking political tones, saying that Washington, "for the first time in a long time, is seeing China for what it is, not as we hope it should be".
The US has threatened sanctions on China for imposing what Washington sees as an unfair national security law in Hong Kong.
"So, we see challenges coming out of China and are addressing them directly. Obviously, that creates more tension, instead of ignoring the problems that have been created by the previous administration."
"But at the end of the day, we are not asking anyone to choose between the US and China. And as I said, we view ourselves as a better friend. If you want to be friends with other countries, with China, that's fine. But we view ourselves as a better friend and will continue to demonstrate that particularly here in Thailand."
Asked if the 2 countries will ever find common ground or come to a compromise, DeSombre said there are already some areas that the two countries will continue cooperating on.
"And we look forward to China increasing the number of areas where we do have common ground. Unfortunately, that's not happening much. But we are encouraging them to do so."
"But we do have a trade deal for example, and we are looking forward to them implementing the "phase one trade deal," which is a good example of finding common ground, given the other challenging situations."
While some observers argue that the US has taken a tough stance against China because the US presidential elections are approaching, DeSombre dismissed this notion.
"You should ask China whether the presidential election had anything to do with their decision to suddenly impose the national security law in Hong Kong. That is their choice, not ours."
"Also, I think various activities in the South China Sea, such as militarising islands, sinking Vietnamese fishing vessels among others… those were not our decisions."
Asked if he is concerned about the impact the tensions will have on ASEAN-China and ASEAN-US ties, he said he was not concerned about that, but was worried about other pressing issues.
"One area that we see some concerns about is China's actions that are contributing to drought here in Thailand, such as controlling the flow of water in the Mekong River, and failing to stop precursor chemicals from going to Myanmar, which is allowing massive production of methamphetamine, which is flowing into Thailand. These are our concerns."
Regarding the slowdown of the global economy, DeSombre said he sees an opportunity in the crisis.
"There's always an opportunity in crises, and that is where my discussions with the Thai government have really focused on: using this opportunity to move company operations to Thailand."
"In the last couple of years, we have seen a lot of companies getting concerned about their supply chain, where their manufacturing is located and whether or not they can get the product from that location to where they want to sell them. So, you have a lot of companies looking at, reevaluating their location for manufacturing."
He added that this presents a great opportunity to Thailand, because it's "a safe, reliable, secure location for operation."
SOURCE: Nation Thailand
Keep in contact with The Thaiger by following our
Facebook page
.
US President announces break with WHO, new sanctions against China, and more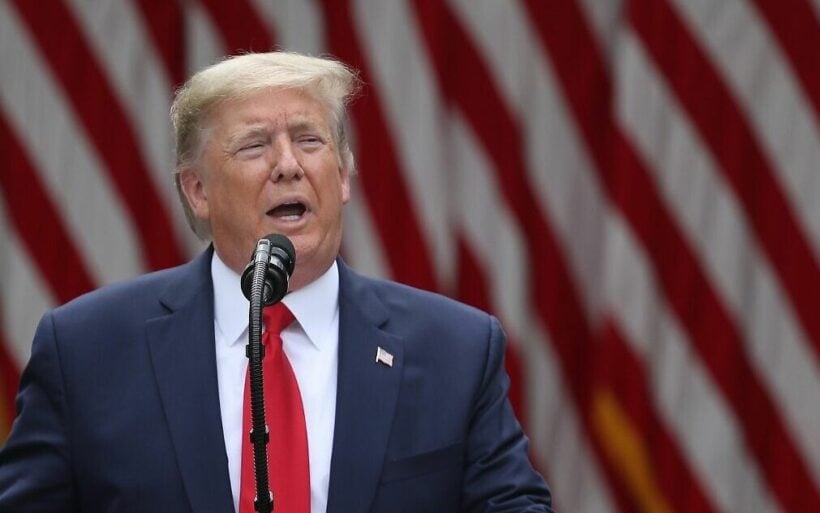 China, the World Health Organisation, Twitter, social media generally, new security laws in Hong Kong, bans on some foreign nationals and proposed retaliations against the Chinese.
And that was all in just one media conference in the rose garden at the White House by US President Trump. The President, without even mentioning the Covid-19 crisis or the overnight violence in numerous US cities, launched a blistering attack on the Chinese government. He listed a litany of "misdeeds" that ranged from the violation of Hong Kong's freedoms, espionage, and announced an unspecific inventory of retaliatory measures.
The invective will plunge US-China relations into the deepest crisis since relations resumed between the two nations in the 1970s, led by President Nixon. Two years of carefully curated trade negations are now in tatters between the two countries.
"They've ripped off the United States like no one has ever done before. Beijing has raided our factories and gutted American industry."
The US President cast Beijing as a central foil he will use as a platform in the remaining months of his re-election campaign for the Presidential elections in November. He painted Beijing as an existential geopolitical threat. His strong rhetoric is a gamble that will rattle world trade and diplomatic relations whilst the world struggles to emerge from the global Covid-19 pandemic.
Just the night before, massive protests roiled the US cities of Minneapolis and Atlanta after the death, in police custody, of an African American man, but Mr. Trump made no mention of the incidents that have become an incendiary distraction from the country's struggles with Covid-19.
President Trump called out China for "espionage to steal our industrial secrets, of which there are many," and accused Beijing of "unlawfully claiming territory in the Pacific Ocean" and threatening freedom of navigation. He blasted the Chinese government for passing a national security law that he claimed would undermine Hong Kong's autonomy.
"Going forward the US will no longer grant Hong Kong special status on trade or in other areas and instead will apply the same restrictions to the territory it has in place with China."
His statement would strip Hong Kong of special conditions relating to extradition, trade, travel and customs the US had previously granted it. The proposed sanctions would have a profound effect on trade and travel between Hong Kong and US citizens and businesses.
But, wait, there's more. He then announced the US will pull out of the World Health Organisation even as the Covid-19 pandemic continues to spread across the globe, most notably in his home country. President Trump claimed that China has "total control" over the WHO and its 194 nation states.
He also claimed that China had pressured the WHO to "mislead the world" over the origins of the coronavirus pandemic, calling it the "Wuhan virus".
"Health funding would be redirected to other worldwide and deserving, urgent global public health needs."
"This week China unilaterally imposed control over Hong Kong security… a plain violation of Beijing's treaty obligations with the United Kingdom."
"Hong Kong is no longer sufficiently autonomous to warrant the special treatment that we have afforded the territory."
He said his administration would begin the process of eliminating policy exemptions that give Hong Kong different and special treatment, including extradition treaties, export controls on dual-use technologies.
"The US will also revoke Hong Kong's preferential customs and travel status."
In reality, the steps would have very little immediate financial impact. In 2019, the US imported less than $5 billion of goods from Hong Kong that President Trump could hit with new tariffs. But, in comparison, the US exports over $30 billion a year to Hong Kong.
At this stage there has been no official response from the Chinese government which will likely take the weekend to digest the gravity and extent of the US President's statements.
President Trump is also widely expected to announce a restriction on Chinese students. About 350,000 visit the US to study each year paying high fees to United States universities. Joint scientific research between the two nations is also expected to be scrapped.
Shortly after the press conference the White House then issued a presidential proclamation suspending US entry for Chinese graduate and postgraduate students and researchers that takes effect at noon on Monday.
The proclamation claimed that authorities in the People's Republic of China "use some Chinese students, mostly post graduate students and post-doctorate researchers, to operate as non-traditional collectors of intellectual property. These students are at high risk of being exploited or co-opted by the PRC authorities and provide particular cause for concern."
Meanwhile, Twitter doubled down in an escalating row with the President, saying tweets he made at the height of the overnight violence in ,Minneapolis which implied that protesters in the city could be shot, "glorified violence", the first time it had applied such warnings to any public figure's posts.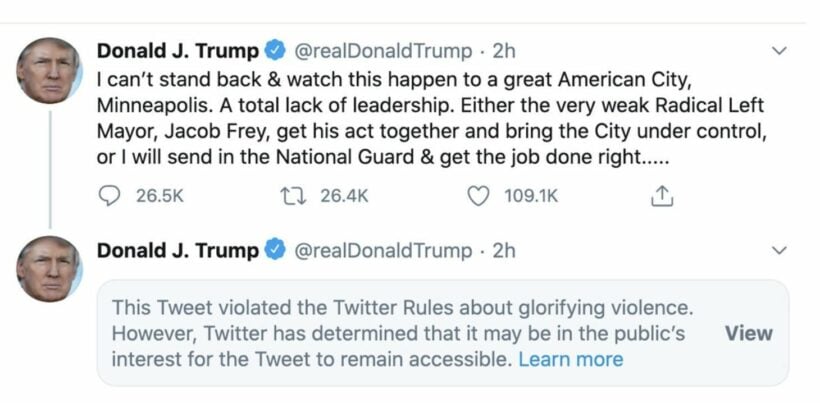 The highly public to-and-fro between President Trump and Twitter punctuated a week of conflict between the outspoken President and the loudspeaker itself. On Wednesday he accused Twitter of "stifling free speech" saying he would "not allow the social media companies to operate unfettered".
In an act of retaliation, he signed the executive order on Thursday taking aim at Section 230 of the Communications Decency Act, which provides the liability shield to the tech companies. It is unclear if this blunt tool can be enacted and could be unconstitutional.
Keep in contact with The Thaiger by following our
Facebook page
.
South Korea reverses reopening amid new Covid-19 outbreaks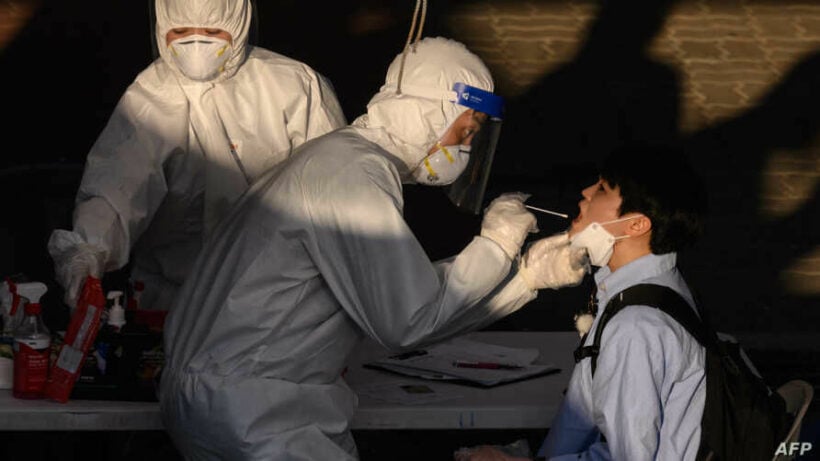 Less than a month after relaxing physical distancing requirements on May 6, South Korea is restoring the measures in the greater Seoul area, including Incheon and Gyeonggi provinces, until at least June 14, as new flare-ups of Covid-19 emerge across the metropolitan region. Its daily tally jumped to 79, the highest since early April.
Making the announcement yesterday, South Korea's Health Minister said the measures are meant to curb the spread preemptively so in-person classes can resume normally for students. South Korea reported 79 cases in the 24 hours ending midnight Wednesday, the highest single-day daily increase since April 5. Nearly 90% of the new cases were from local transmission, according to health officials.
Korea Centres for Disease Control and Prevention's deputy director said in a briefing yesterday that, as most of the recent patients are young people, none of their cases is severe so far.
"3 weeks since the first case linked to Itaewon nightclubs was discovered earlier this month, the infections have spread mainly via high-risk spaces such as bars, karaoke lounges, restaurants, religious establishments and big workplaces"
At least 7 workers at a call centre in central Seoul have been confirmed with the disease as of yesterday with all of the employees and their contacts undergoing testing. 82 people with ties to a logistics center in Gyeonggi province have tested positive since the first case there was identified on Monday.
The mayor of Bucheon, a satellite city of Seoul, said in-person classes will be suspended again except for high school seniors, and that high-risk communal spaces will be allowed restricted operations only. In a Facebook post yesterday, the mayor cautioned against coronavirus blame game.
"Coronavirus is nobody's fault, and getting sick is no cause for blame."
The health minister said in a Central Disaster Management Headquarters meeting Thursday that the lack of safety precautions in the workplace seems attributable for the outbreak at the logistics centre.
"Virus countermeasures such as wearing face masks and taking leave when feeling sick do not appear to be have been followed at the said facilities."
Health officials launched inspections at logistics facilities across the country after the Bucheon outbreak to locate on Thursday another such centre in Goyang, a city north of Seoul, with an infected employee. The Goyang center has since been shut down.
The KCDC likewise underscored the need for tighter measures to reduce physical contact in workplaces.
"Installing partitions at cafeterias, or stationing desks a safe distance apart from each other are examples of such efforts"
Experts are divided over prospects of the fresh outbreaks evolving into a second wave. An infectious disease expert at Seoul's Hallym University Hospital said in a Facebook statement that the virus trend appears to be "taking an ominous turn."
"Had a similar development taken place in fall or winter, I would have said 'the next wave' was highly probable. Based on common understanding of respiratory viruses such as the common cold, a cascade of patients such as that witnessed in late February is not likely this time, I would say. But then again, this is an unknown virus that majority of people don't have immunity against. Nothing can be said with certainty."
SOURCES: Nation Thailand | Korea Herald
Keep in contact with The Thaiger by following our
Facebook page
.