Phuket Gazette World News: China execution parade; Italy unravels; Syrian scuds; Cardinals pick new Pope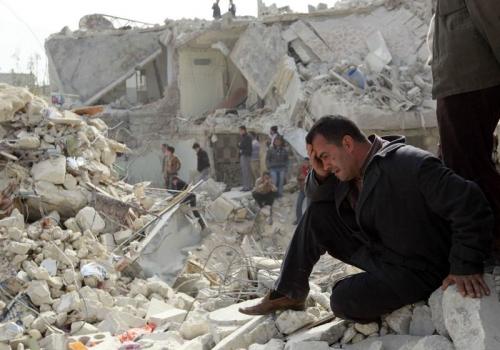 PHUKET MEDIA WATCH
– World news compiled by Gazette editors for Phuket's international community
'Execution parade' of four behind Mekong murders angers Chinese
Reuters / Phuket Gazette
PHUKET: An "execution parade" on China's state television of four foreign men sentenced to death for killing 13 sailors on the Mekong River caused anger in China on Friday, with many people saying it was an unnecessary display of vengeance.
The 2011 murder of the Chinese sailors was one of the deadliest assaults on Chinese nationals overseas in modern times and prompted the government to send gunboat patrols to the region downstream from its border.
Chief suspect Naw Kham, extradited to China by Lao officials in May, was found guilty of the killings of the sailors last year in the "Golden Triangle" region known for drug smuggling, where the borders of Laos, Myanmar and Thailand meet.
Naw Kham, from Myanmar, and the three others were executed by lethal injection in the Chinese city of Kunming, but not before being paraded live on state television, trussed with ropes and shackled in chains, as police led them from the jail to a bus taking them to the place of execution.
The actual execution was not shown.
"Using two hours to broadcast live the process for these criminals facing the death penalty is a violation of Article 252 of the Criminal Procedure Law of the People's Republic of China," said prominent human rights lawyer Liu Xiaoyuan.
"This provision says that criminals facing the death penalty cannot be put on public display."
The broadcast by China Central Television also violated a law by the Supreme People's Court that a "person's dignity should never be insulted", Liu said.
Chinese television used to show such scenes regularly but largely stopped almost two decades ago, though they still crop up occasionally on provincial channels.
Grim jobless, debt figures underscore Italy's crisis
Reuters / Phuket Gazette
PHUKET: Italy's unemployment rate has hit a 21-year high and its economy is now smaller than it was in 2001, data showed on Friday, underscoring the challenges the country faces as it struggles to form a government after a deadlocked election.
Joblessness jumped to 11.7 percent in January, and unemployment among 15-24 year-olds rose to 38.7 percent, both the highest figures on records dating back to 1992, statistics agency ISTAT said.
"Italy is in ruins," said Rahma Aden, 28, who travels into central Rome from the suburbs to do cash-in-hand odd jobs and cleaning work for about 7.50 euros an hour.
"People all around me are losing their jobs… If you have work you hold on to it tight, and keep your mouth closed even if they treat you badly. Otherwise you'll have your dismissal letter in your hand in an instant."
The country shed 97,000 jobs in January compared with December, while 310,000 were lost compared with the same month last year.
Italy has been the most sluggish economy in the European Union for well over a decade. In 2012, real GDP adjusted for inflation was below the level of 2001, meaning that its economy has shrunk overall over the last 11 years.
The weak economy, high taxes and surging unemployment were major issues at national elections on Sunday and Monday in which the anti-establishment 5-Star Movement led by comic Beppe Grillo emerged as Italy's largest party.
The election produced no clear majority and outgoing technocrat Prime Minister Mario Monti, leading a centrist alliance, performed worse than expected.
The next government will have to deal with a debt mountain that reached 127 percent of output last year, ISTAT's data showed, the highest since its historic series began in 1990.
Tough austerity measures introduced by Monti to try to lower the deficit and debt worsened the recession and hit Italians' purchasing power.
The annual fiscal deficit fell to 3 percent of GDP, above the government's 2.6 percent target and bang on the ceiling imposed by European Union rules.
This may allow Rome to leave the European Commission's excessive deficit procedure, which imposes corrective measures on countries that exceed the 3 percent level.
Heavy Burden
So-called "fiscal pressure" (taxes and welfare contributions as a proportion of GDP), a closely watched indicator in Italy, rose in 2012 to 44.0 percent from 42.6 percent, hitting its highest level since the start of the series in 1990.
High taxes contribute to low consumption levels in Italy and hiring is made difficult by rigid labour laws and high costs for employers.
Monti failed to fully overhaul the rigid labour rules, and vowed in his election campaign to attempt a new reform if he were re-elected.
"I used to have a shop. Once I paid my staff I had nothing left to feed myself. Now, if the police come they'll chase me away," said Carlo, 47, who sells second-hand books on the side of the road in Rome and did not want to give his surname.
"Times are hard. I have enough for a drop of wine and a mouthful of bread."
Most analysts expect the recession, which began in mid-2011, to continue until at least the middle of this year, and see a full-year GDP fall in 2013 of about 1 percent.
Unemployment in the country's underdeveloped south was higher than the national average, at 18.3 percent in the last quarter of 2013 and 50.5 percent among young people.
Bekin Fisti, 20, moved to Rome from the southern region of Basilicata to find work as a waiter, but said he lost his last job when the restaurant closed. In his previous work he would often wait months for his wages, he said.
"All the friends I have are in the same situation. Only two have work, and they are both abroad, one in Denmark and one in Switzerland," Fisti told Reuters as he waited for a bus in Rome.
"My mother had to go as far as Genova to find work, and I am here in Rome. Italy has divided us entirely."
Civil servant Franco Di Giuseppe, 40, said he wanted Italy's leaders to address unemployment as a matter of urgency.
"It's the most important problem to solve. It's the future of our young people," Di Giuseppe said. "The situation is dramatic."
Scud missile fired in Syria lands near Iraqi village – mayor
Reuters / Phuket Gazette
PHUKET: A Scud missile fired from Syrian territory landed near a village in Iraq's Nineveh province on Friday, causing no damage but terrifying its inhabitants who fled, the mayor said, identifying the rocket as Russian-made.
The conflict in neighbouring Syria has previously spilled over the border into Iraq. In September, a five-year-old girl was killed when three rockets struck a border town in the al Qaim area.
"A Russian-made Scud landed near the village of Yoush Tapa, 3 km from the Iraqi-Syrian border between Telafar and Baaj," said Abdul Aal Abbas, the mayor of Telafar.
"There were no casualties or damage, but it created fear among the Turkuman population of that village and they fled their houses".
Nineveh governorate spokesman Qahtan Sami said security forces had also said the rocket was of Russian provenance.
Iraq's precarious sectarian and ethnic balance has already come under strain from the conflict nextdoor, where mainly Sunni Muslim insurgents are fighting to overthrow a ruler b
— Phuket Gazette Editors
Keep in contact with The Thaiger by following our Facebook page.
Never miss out on future posts by following The Thaiger.


Find more SE Asian News courtesy of The Thaiger.

Broke? Find employment in Southeast Asia with JobCute Thailand. Rich? Invest in real estate across Asia with FazWaz Property Group. Even book medical procedures worldwide with MyMediTravel, all powered by DB Ventures.

Japan may stop assistance projects to Myanmar in response to coup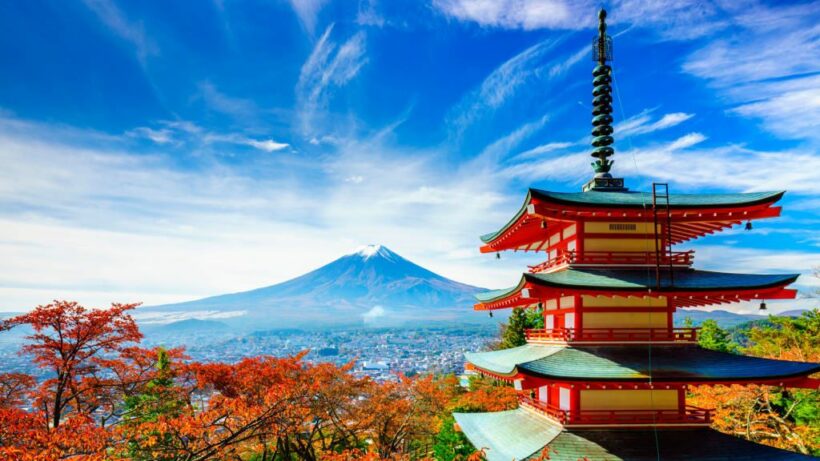 Japan may stop assistance projects to Myanmar in response to the military coup, which has received major international backlash. As a major donor to Myanmar, Japan joins other advanced nations in condemning the coup which has seen security forces using violence against peaceful protesters.
Foreign Minister Toshimitsu Motegi was quoted as saying in a phone call that "Japan will strongly urge the Myanmar military to release Suu Kyi and other detained individuals, and to swiftly restore democratic government."
But it may not impose sanctions like the rest of the other developed countries as its longtime ties with the armed forces, ousted civilian leader Aung San Suu Kyi's party, the National League for Democracy and investment promoting policy in the country may serve as a barrier in doing so. Britan and the United States have imposed sanctions in recent days which include the US freezing military funds.
A Japanese Foreign Ministry official says stopping its support of building projects would give China a chance to move in, increasing its clout in Myanmar. Around 450 Japanese companies operate in Myanmar with Japan being the 5th largest investor in the Southeast nation. Singapore has the most companies, followed by China, Hong Kong and Vietnam.
The Foreign Ministry says Japan spent about US $1.8 billion in official development assistance in the fiscal year of 2019, making it the largest among the Development Assistance Committee of the Organization for Economic Cooperation and Development. But it is unknown what China has poured into it as it has refused to disclose its expenditures.
The Japanese government plans to continue coronavirus emergency assistance to Myanmar through international organisations and non-governmental organisations. The World Bank, however, has stopped payments to projects in the nation indefinitely, after the coup on February 1, which disrupted the democratic elections last November and saw the arrest of top leaders including Aung San Suu Kyi, whose party, the National League for Democracy, won the elections in a landslide victory.
SOURCE: Bangkok Post
Keep in contact with The Thaiger by following our Facebook page.
Never miss out on future posts by following The Thaiger.
Australia sets worldwide precedent by passing pay‐to‐play legislation for social media giants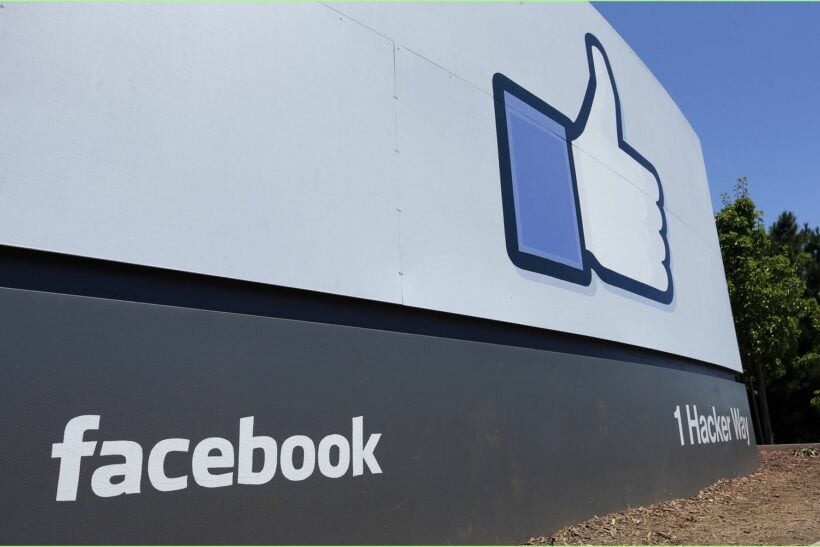 In a landmark decision, Australia is now requiring global digital giants, such as Facebook and Google, to pay for using local news content on their websites. The move sets a precedent that many global companies have been anticipating.
The law passed yesterday after Facebook and Google reached an agreement to pay local Australian news organisations for using their stories on their websites. 1 week ago, Australians woke up to a blackout after Facebook temporarily banned local news, which included emergency notifications. The blackout was in response to the legislation being put forth for approval, with Facebook spokespeople saying it seemed to be their only choice at the time.
Companies like Google and Facebook pushed back against the legislation, saying such a law could threaten their companies' business models, with Google saying it could make their search engine website "unworkable."
But local news organisations have rebuked the reasoning, citing that social media giants claim a large percentage of online advertisin, leaving local news companies out of the revenue game. Citing that news is gathered by reporting and fieldwork, the companies say it is unfair for social media companies to profit largely off of the work of local, smaller companies.
The law, called the News Media and Digital Platforms Mandatory Bargaining Code, aims to protect such local companies and to sustain public interest journalism. Thousands of journalists have lost their jobs over the past decade as local media outlets have seen the bulk of their advertising revenues flow to digital companies' sites after using their content.
Australia's competition watchdog says that for every $100 invested by Australian advertisers, $49 is sent to Google and $24 to Facebook. Now, both online businesses say they will each invest around US $1 billion in local news content globally in the next 3 years. Facebook and Google now have 2 more months to reach solid agreements before being subjected to binding arbritations.
SOURCE: The Phuket News
Keep in contact with The Thaiger by following our Facebook page.
Never miss out on future posts by following The Thaiger.
Lady Gaga offers US $500,000 reward for stolen bulldogs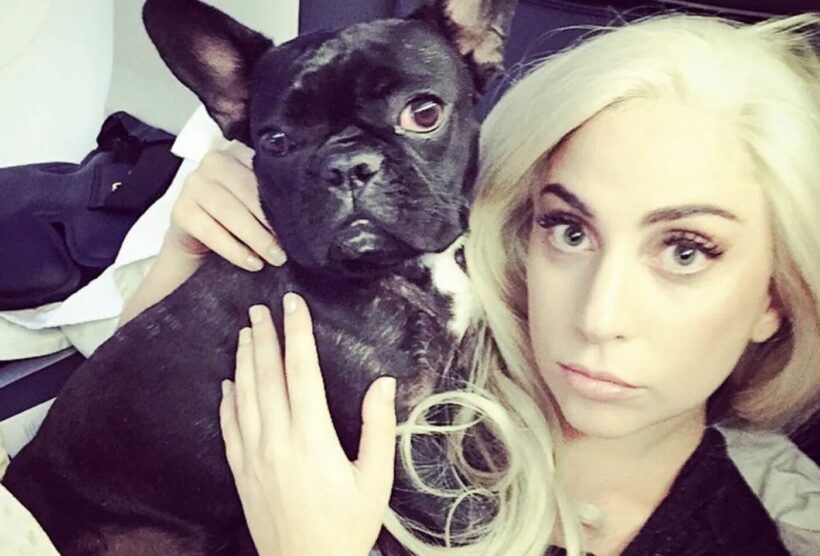 Who knew that finding 2 french bulldogs would earn US $500,000? That is the case for the lucky person that finds Lady Gaga's equally lucky stolen dogs. The dogs, Koji and Gustav, were stolen in Los Angeles, California while out on a walk with their dog walker.
But that's not all. The employee in charge of keeping the dogs healthy was shot and wounded by a gunman who left the scene in a car, but not before allegedly shooting another man in this 30s. That man was hospitalised according to LA police.
Asia, Gaga's 3rd dog was luckily found by police at the scene and was taken home by the singer's staff. It isn't clear if the frenchies were targeted due to their owner's famous status or if they were taken simply because they were an expensive pedigree breed that can be sold for thousands of dollars.
Gaga, however, has offered the hefty reward for their return with "no questions asked."
She was not home when her dogs were stolen as she is currently abroad in Rome, shooting "Gucci," a film by Ridley Scott in which she is playing the Italian designer's ex-wife, who was convicted of organising his assassination.
SOURCE: CNN
Keep in contact with The Thaiger by following our Facebook page.
Never miss out on future posts by following The Thaiger.