Phuket Gazette World News: China execution parade; Italy unravels; Syrian scuds; Cardinals pick new Pope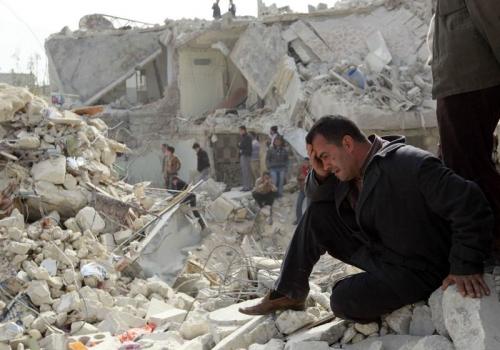 PHUKET MEDIA WATCH
– World news compiled by Gazette editors for Phuket's international community
'Execution parade' of four behind Mekong murders angers Chinese
Reuters / Phuket Gazette
PHUKET: An "execution parade" on China's state television of four foreign men sentenced to death for killing 13 sailors on the Mekong River caused anger in China on Friday, with many people saying it was an unnecessary display of vengeance.
The 2011 murder of the Chinese sailors was one of the deadliest assaults on Chinese nationals overseas in modern times and prompted the government to send gunboat patrols to the region downstream from its border.
Chief suspect Naw Kham, extradited to China by Lao officials in May, was found guilty of the killings of the sailors last year in the "Golden Triangle" region known for drug smuggling, where the borders of Laos, Myanmar and Thailand meet.
Naw Kham, from Myanmar, and the three others were executed by lethal injection in the Chinese city of Kunming, but not before being paraded live on state television, trussed with ropes and shackled in chains, as police led them from the jail to a bus taking them to the place of execution.
The actual execution was not shown.
"Using two hours to broadcast live the process for these criminals facing the death penalty is a violation of Article 252 of the Criminal Procedure Law of the People's Republic of China," said prominent human rights lawyer Liu Xiaoyuan.
"This provision says that criminals facing the death penalty cannot be put on public display."
The broadcast by China Central Television also violated a law by the Supreme People's Court that a "person's dignity should never be insulted", Liu said.
Chinese television used to show such scenes regularly but largely stopped almost two decades ago, though they still crop up occasionally on provincial channels.
Grim jobless, debt figures underscore Italy's crisis
Reuters / Phuket Gazette
PHUKET: Italy's unemployment rate has hit a 21-year high and its economy is now smaller than it was in 2001, data showed on Friday, underscoring the challenges the country faces as it struggles to form a government after a deadlocked election.
Joblessness jumped to 11.7 percent in January, and unemployment among 15-24 year-olds rose to 38.7 percent, both the highest figures on records dating back to 1992, statistics agency ISTAT said.
"Italy is in ruins," said Rahma Aden, 28, who travels into central Rome from the suburbs to do cash-in-hand odd jobs and cleaning work for about 7.50 euros an hour.
"People all around me are losing their jobs… If you have work you hold on to it tight, and keep your mouth closed even if they treat you badly. Otherwise you'll have your dismissal letter in your hand in an instant."
The country shed 97,000 jobs in January compared with December, while 310,000 were lost compared with the same month last year.
Italy has been the most sluggish economy in the European Union for well over a decade. In 2012, real GDP adjusted for inflation was below the level of 2001, meaning that its economy has shrunk overall over the last 11 years.
The weak economy, high taxes and surging unemployment were major issues at national elections on Sunday and Monday in which the anti-establishment 5-Star Movement led by comic Beppe Grillo emerged as Italy's largest party.
The election produced no clear majority and outgoing technocrat Prime Minister Mario Monti, leading a centrist alliance, performed worse than expected.
The next government will have to deal with a debt mountain that reached 127 percent of output last year, ISTAT's data showed, the highest since its historic series began in 1990.
Tough austerity measures introduced by Monti to try to lower the deficit and debt worsened the recession and hit Italians' purchasing power.
The annual fiscal deficit fell to 3 percent of GDP, above the government's 2.6 percent target and bang on the ceiling imposed by European Union rules.
This may allow Rome to leave the European Commission's excessive deficit procedure, which imposes corrective measures on countries that exceed the 3 percent level.
Heavy Burden
So-called "fiscal pressure" (taxes and welfare contributions as a proportion of GDP), a closely watched indicator in Italy, rose in 2012 to 44.0 percent from 42.6 percent, hitting its highest level since the start of the series in 1990.
High taxes contribute to low consumption levels in Italy and hiring is made difficult by rigid labour laws and high costs for employers.
Monti failed to fully overhaul the rigid labour rules, and vowed in his election campaign to attempt a new reform if he were re-elected.
"I used to have a shop. Once I paid my staff I had nothing left to feed myself. Now, if the police come they'll chase me away," said Carlo, 47, who sells second-hand books on the side of the road in Rome and did not want to give his surname.
"Times are hard. I have enough for a drop of wine and a mouthful of bread."
Most analysts expect the recession, which began in mid-2011, to continue until at least the middle of this year, and see a full-year GDP fall in 2013 of about 1 percent.
Unemployment in the country's underdeveloped south was higher than the national average, at 18.3 percent in the last quarter of 2013 and 50.5 percent among young people.
Bekin Fisti, 20, moved to Rome from the southern region of Basilicata to find work as a waiter, but said he lost his last job when the restaurant closed. In his previous work he would often wait months for his wages, he said.
"All the friends I have are in the same situation. Only two have work, and they are both abroad, one in Denmark and one in Switzerland," Fisti told Reuters as he waited for a bus in Rome.
"My mother had to go as far as Genova to find work, and I am here in Rome. Italy has divided us entirely."
Civil servant Franco Di Giuseppe, 40, said he wanted Italy's leaders to address unemployment as a matter of urgency.
"It's the most important problem to solve. It's the future of our young people," Di Giuseppe said. "The situation is dramatic."
Scud missile fired in Syria lands near Iraqi village – mayor
Reuters / Phuket Gazette
PHUKET: A Scud missile fired from Syrian territory landed near a village in Iraq's Nineveh province on Friday, causing no damage but terrifying its inhabitants who fled, the mayor said, identifying the rocket as Russian-made.
The conflict in neighbouring Syria has previously spilled over the border into Iraq. In September, a five-year-old girl was killed when three rockets struck a border town in the al Qaim area.
"A Russian-made Scud landed near the village of Yoush Tapa, 3 km from the Iraqi-Syrian border between Telafar and Baaj," said Abdul Aal Abbas, the mayor of Telafar.
"There were no casualties or damage, but it created fear among the Turkuman population of that village and they fled their houses".
Nineveh governorate spokesman Qahtan Sami said security forces had also said the rocket was of Russian provenance.
Iraq's precarious sectarian and ethnic balance has already come under strain from the conflict nextdoor, where mainly Sunni Muslim insurgents are fighting to overthrow a ruler b
— Phuket Gazette Editors


Find more SE Asian News courtesy of The Thaiger.

Broke? Find employment in Southeast Asia with JobCute Thailand and SmartJob Indonesia. Rich? Invest in real estate across Asia with FazWaz Property Group or get out on a yacht anywhere with Boatcrowd. Even book medical procedures worldwide with MyMediTravel, all powered by DB Ventures.
Thailand to sit on UN committee from 2020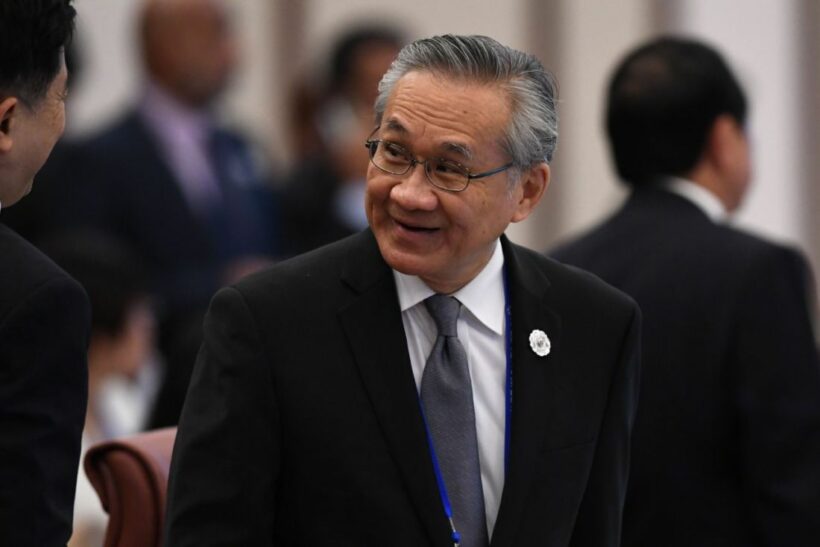 PHOTO: Thailand's Foreign Affairs Minister Don Paramudwinai
Thailand has been selected as a member of the UN Economic and Social Council from 2020 to 2022 on behalf of Asia and the Pacific region, alongside China, South Korea and Bangladesh.
Thailand won 186 votes in the selection process. Thailand's Foreign Affairs Minister Don Paramudwinai also participated in the session. Last time Thailand was an ECOSOC member was from 2005 to 2007.
ECOSOC is one of six major UN organisations which is in charge of proposing and reviewing international policy toward economic, social and environmental development. ECOSOC has supported the world's goal of achieving sustainable development by 2030.
From among a total of 54 ECOSOC member countries worldwide, Thailand will have the opportunity to take part in proposing international policy toward partnerships for sustainable development cooperation.
Besides, Thailand can share their own experiences in sustainable development under the guidance of the 'Sufficiency Economy', championed by King Bhumibol Adulyadej during his time as Thailand's King.
SOURCE: National News Bureau of Thailand
Bangkok and Singapore jump in rankings for world living costs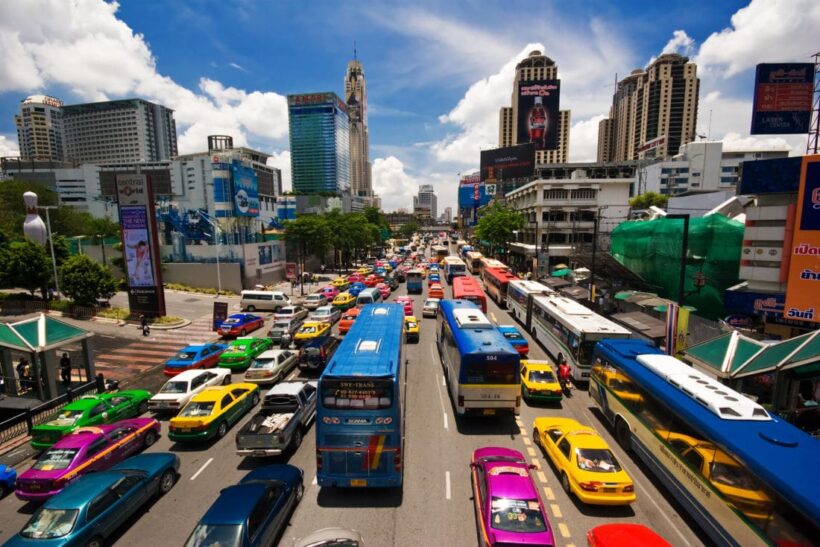 Bangkok is now the 63rd most expensive location in a new cost of living survey for expats. Singapore has experienced a big rise in the rankings, becoming the 12th most expensive location in the world for expatriates.
Lee Quane, regional director for Asia at ECA International says that Bangkok has risen 100 places in just the last five years.
"We have seen the cost of living in Thailand increase over several years now. It's now the 63rd most expensive location in our list."
"The city is now significantly more expensive than regional capitals including Jakarta, Kuala Lumpur and Manila. Meanwhile, Singapore's rise in our rankings is largely due to another strong year for the Singapore dollar."
Singapore has overtaken Beijing (China), Busan (South Korea) and Yokohama (Japan) compared to a year ago.
The ECA's Cost of Living Survey compares a basket of like-for-like consumer goods and services commonly purchased by international assignees in 482 locations worldwide.
ECA International has been conducting research into cost of living for over 45 years. Hong Kong is now the fourth-most expensive location in the world for expatriates, up from 11th last year, and the second most expensive location in Asia. After being ranked in 28th place just five years ago, Hong Kong now sits only behind Ashgabat, Turkmenistan, and the Swiss cities Zurich and Geneva.
Prices in Hong Kong rose at a faster rate in the past 12 months compared to Tokyo, Shanghai and Seoul. Shanghai was the only mainland Chinese city to feature in the global top 10, staying in 10th place.
"The Chinese yuan has been very stable compared to other currencies during the survey period."
The location with the highest cost of living in the world was Ashgabat in Turkmenistan, which rose 110 places from last year. Quane said that although the rise of Ashgabat in the rankings may be a surprise to some, those familiar with the economic and currency issues experienced by Turkmenistan over the past few years may have seen this coming.
"Ever-escalating levels of inflation, coupled with a prominent illegal black market for foreign currencies have pushed up the cost of imports. This implies that the costs for visitors in Ashgabat, at the official exchange rate, have increased enormously – putting it firmly at the top of the rankings."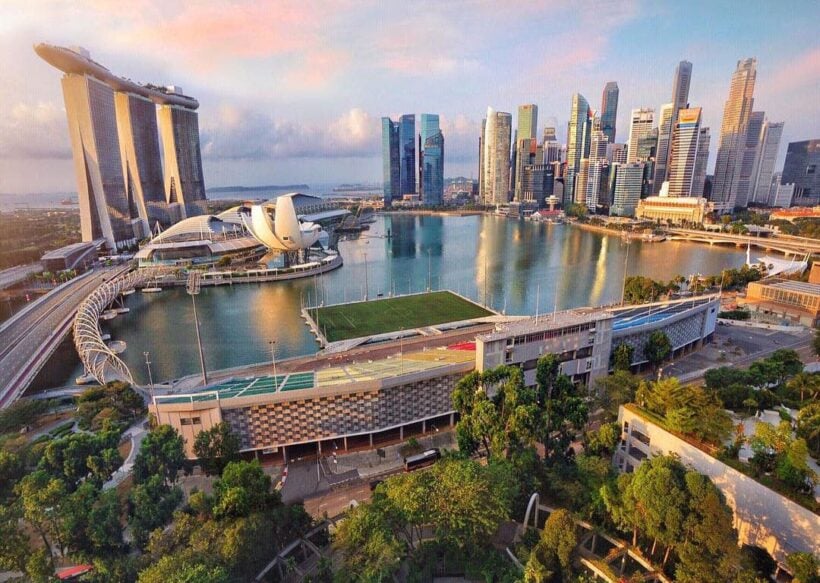 Singapore, now the 12th most expensive place in the world
Melbourne named as first non-US city to be an Uber flying-taxi testbed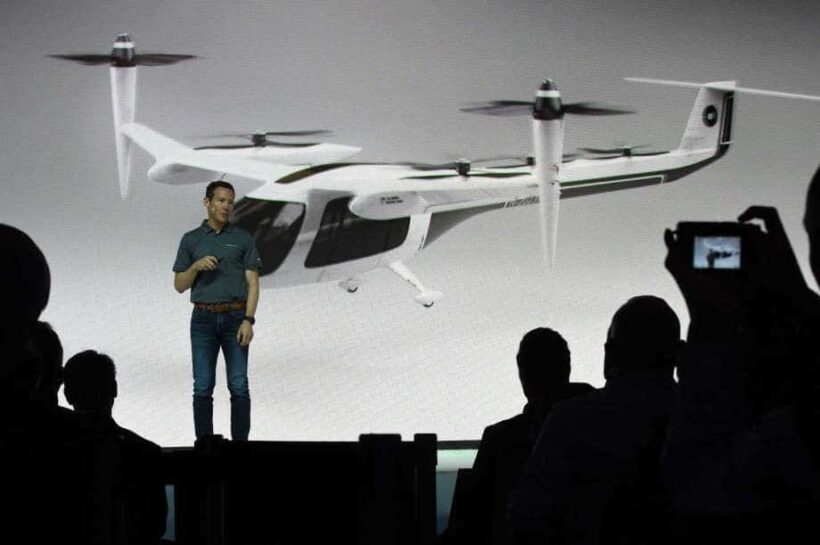 Flying cars. Long awaited, a thing of 1950s editions of Popular Mechanics and sci-fi, now a small step closer to reality.
Uber, the worldwide ride-sharing App, say it is going to use Melbourne, Australia as the first non-US city for its new aerial transportation service. They've even claimed 2023 as their launch date for the initiative. Melbourne joins Dallas and LA as test locations for the world's first working fleet of flying 'taxis'.
But there are plenty of skeptics despite the large investment and working models currently being kicked around. There have been many drawings and plans, and a lot of talk, but few working, flying cars have made it to the skies for serious testing at this stage.
Uber has announced its southern hemisphere test bed location at the Uber Elevate Summit in Washington as it unveiled its vision for flying taxis as a way to ease traffic congestion in the world's largest cities.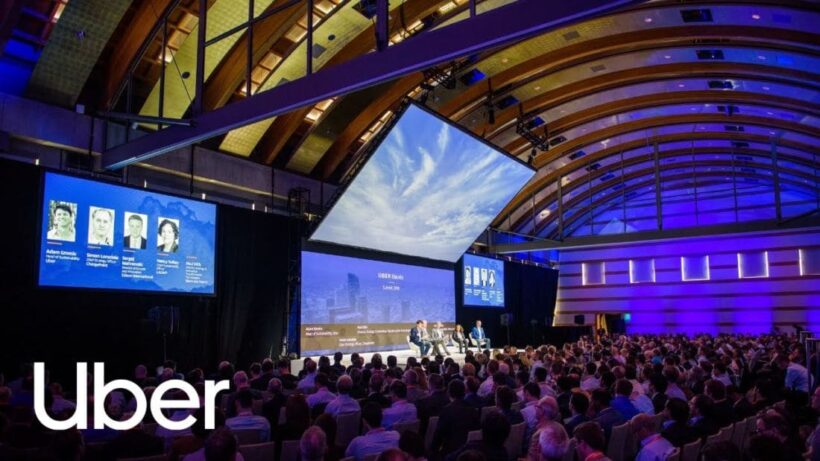 This week, Uber also announced new aircraft partners to the program – one of them Pennsylvania-based Jaunt Air Mobility, which will produce a rotor and fixed-wing version of new Uber flying taxis. Uber have also displayed the Bell Nexus flying quadcopter – basically a mega 'drone' with engines and a cabin large enough to carry passengers.
Uber says the 'aerial option' will be included on their smartphone app that will include ground and air transportation and pool passenger into one aircraft.
In the past week Uber launched their first aerial service with helicopters taking passengers from downtown Manhattan to John F. Kennedy International Airport as a fill in before the first generation of purpose-built Uber flying car/drones take to the skies. Be prepared to fork out $220 for the eight minute helicopter trip between lower Manhattan and JFK International with the Bell Helicopter service starting next month.