Isolated North Korea a visitor draw, but sometimes literally a tourist trap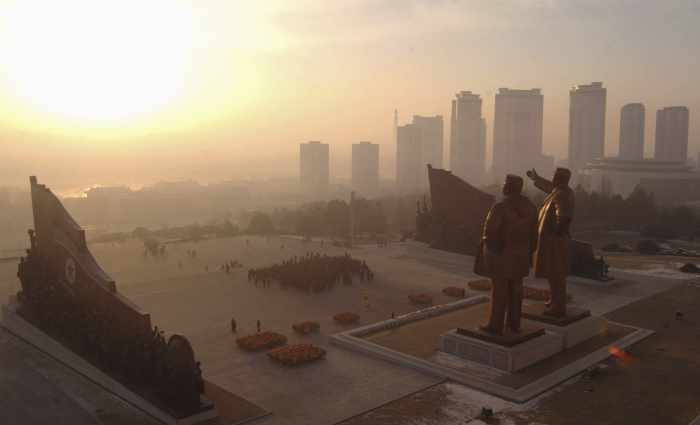 PHUKET MEDIA WATCH
– World news selected by Gazette editors for Phuket's international community
Isolated North Korea a visitor draw, but sometimes literally a tourist trap
Reuters / Phuket Gazette
PHUKET: "Taking you to places where your mother would rather you stayed away from." That's how one Western travel agency advertises its tours to North Korea.
The U.S. government doesn't want you to go there either. Three of its citizens have been detained in the last eight months while on tourist trips to North Korea, including Jeffrey Fowle, a visitor from Miamisburg, Ohio, who was arrested in May.
Despite the risks, tour operators say business to North Korea is booming, albeit from a low base for one of the most isolated countries in the world. For Pyongyang, tourism is one of the few sources of the foreign currency it relies on to overcome U.S. sanctions related to its nuclear and missile programmes.
While the country does not publish tourist numbers, travel agencies estimate as many as 6,000 Westerners visit the country every year, compared to just 700 a decade ago. Most are adventure-seekers curious about life behind the last slither of the iron curtain, and ignore critics who say their dollars are propping up a repressive regime.
The vast majority of tourists to North Korea are from neighbouring China, North Korea's main ally.
"People are people," said Keith Ballard, an American tourist currently in North Korea. "I can take politics out of it.
"Did anyone have any ethical concerns about me travelling here? Yes they did, some people said why would you even go there to support that government," he said by telephone. "I said, hey it's basically just tourism."
Last month, the U.S. Department of State said it now "strongly recommends" against all travel to North Korea, citing the risk of "arbitrary arrest."
Joshua Stanton, a Washington D.C.-based lawyer who served with the U.S. military in South Korea and writes a blog on North Korea, says the tourist dollars prop up the government of Kim Jong Un, the third of his family to rule the country.
"The companies selling these overpriced tours need customers gullible enough to believe that they'll be safe there, and that their visits will somehow change North Korea for the better," he said in an e-mail. "The first claim is false, and the second claim is dubious."
BOOKINGS RISE TENFOLD IN 10 YEARS
The warnings do not appear to be having much effect.
Beijing-based Koryo Tours, one of the biggest operators sending Westerners into North Korea, has seen a tenfold rise in business in the past decade, peaking at about 2,100 visitors in 2012, according to Simon Cockerell, its general manager.
Around a quarter of those, Cockerell said, were American.
Troy Collings of Young Pioneer Tours, another China-based foreign travel agency specialising in trips to North Korea, says his company is seeing business double annually, and had nearly 1,000 clients in the past year.
Travel agents and others say those who have been detained in North Korea have usually been held for a specific reason, such as attempting to proselytise or independently contacting locals – which the U.S. travel advisory specifically warns against.
"I realised that if you are going there strictly as a tourist with no other agenda, then the DPRK is a very safe place to travel," Dusty Mapson, a recent tourist to the Democratic People's Republic of Korea (DPRK), the official name for North Korea, said by e-mail.
"I was a little worried about my military background being an issue during my trip," said Mapson, who served in the U.S. Navy. But he faced no problems.
"It should be reasonably assumed that should you choose to travel to DPRK you know the potential dangers and understand that you are a guest in their country and there are certain rules you are going to have to follow while you are there," he said.

STRING OF ARRESTS
Korean-American missionary Kenneth Bae has been in custody in North Korea for 18 months. Merrill Newman, an elderly U.S. citizen, was detained in Pyongyang when he told his North Korean guides he trained anti-communist guerrillas during the 1950-53 Korean War. He was released shortly afterwards.
Matthew Todd Miller, 24, was taken into custody by North Korean officials after entering the country on April 10, ripping up his tourist visa and demanding asylum, according to North Korea's state-run KCNA news agency.
Shortly before North Korea said last week that it was holding Fowle, Japan's Kyodo news agency cited unidentified diplomatic sources as saying an American had been detained for having allegedly left a Bible in his hotel.
Fowle's lawyer has said he was not on a church mission, and that Fowle "loves to travel and loves the adventure of experiencing different cultures and seeing new places." A 2010 profile of Fowle and his wife in the Dayton Daily News said he always had a "particular interest" in the former Soviet Union.
Before they visit North Korea, foreign travel agencies brief their clients about the dangers of travelling in the country. Visitors are told to respect local laws that prohibit the distribution of foreign literature, or doing anything that might defame the North Korean leadership.
Foreign travel companies also have to sign a contract with North Korean state tourism agencies stating that both sides "shall make the visitors obey and respect voluntarily the laws, regulations and public orders of DPR, Korea," according to a copy seen by Reuters.
The contract also says all nationalities are permitted to enter the country as tourists, except for South Koreans and Israelis. Journalists are also barred.
Visitors travel from Beijing to the capital Pyongyang on one of Air Koryo's Soviet-era passenger jets, or cross the border from China by train. Once inside North Korea, tourists are led on closely-chaperoned tours.
All expenses, including hotel and food, are paid for up front, although tourists can carry euros, dollars or Chinese yuan for out of pocket expenses.
Costs for a four-day visit range from $500 to $1,800, some of which goes to state-owned tourism companies in North Korea, travel agents said.
Despite North Korea's fear of exposing its citizens to outside influences, it continues to invest in projects to attract more visitors.
Last year, North Korea opened a brand new ski resort near the eastern port city of Wonsan. It aims to make $43.75 million in annual profit from the resort, documents prepared for potential foreign investors and obtained by Reuters show.
"The most interesting part of this case is the growing contradiction between North Korea's ambitions to earn revenue from tourism and the regime's paranoia about outside influences," said Stephan Haggard, a North Korea expert at the Peterson Institute for International Economics in Washington.
"The DPRK desperately needs trade and investment, but appears incapable of accepting the marginal loss of control such opening would entail," said Haggard.
— Phuket Gazette Editors
📱 Download our app on Android or iOS for instant updates on your mobile
📧 Subscribe to our daily email newsletter
👍 Like/Follow us on Facebook
🔔 Subscribe to or Join our YouTube channel for daily video updates


Find more SE Asian News courtesy of Thaiger.

Broke? Find employment in Southeast Asia with JobCute Thailand. Rich? Invest in real estate across Asia with FazWaz Property Group. Even book medical procedures worldwide with MyMediTravel, all powered by DB Ventures.

Most travel-friendly passport list 2021 revealed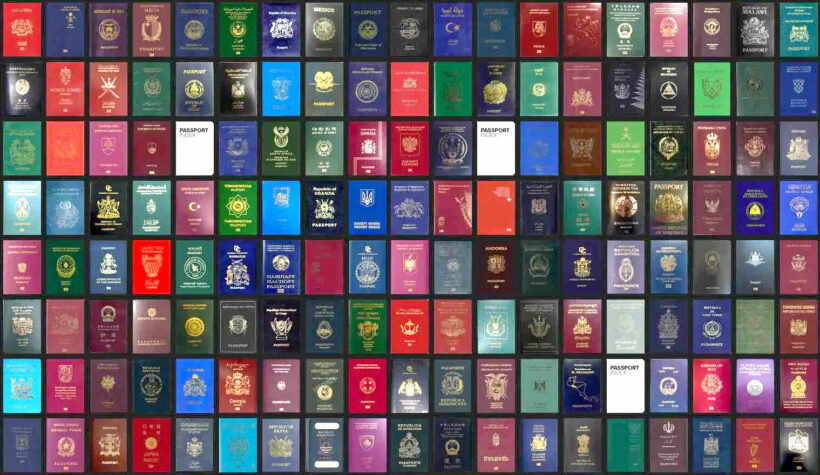 The Henley Passport Index, which rates what passports are the most travel-friendly, has just released the list for 2021, with Japan once again topping the list. The Index commented that this international travel freedom comparison is mostly theoretical since Covid-19 has severely limited most travel worldwide. With a Japanese passport, travellers can enter 193 countries without a visa or with a visa-on-arrival. On the other end of the list, Afghanistan can only get into 26 countries. The gap of 167 countries is the widest gap since the Henley Passport Index began tracking this data 15 years ago in 2006.
Singapore kept its second-place standing with just one less destination than Japan, followed by Germany and South Korea tied for 3rd place with 191 destinations. The rest of the top 10 are mainly European countries, with the exception of New Zealand and the US as part of the 5-way tie for 7th place with 187 destinations, and Australia and Canada tied for 9th place with 185 destinations.
The United States and the United Kingdom took a tumble, once tied for the most travel-friendly passport in 2014, now losing ground slipping to 7th. On the other hand, United Arab Emirates strengthened diplomatic ties worldwide and jumped 50 spots this year from 65th all the way to 15th. Over the decade, the climb is even more dramatic, with the Emirates exploding from 67 destinations 10 years ago up 107 destinations to 174 this year. China did well also, climbing 22 places since 2011, up to number 68 on the list.
Thailand's passport is tied with Saudi Arabia at 66th with 79 destinations available without an advance visa.
The full 2021 top 10 list:
1. Japan (193 destinations)
2. Singapore (192)
3. Germany, South Korea (191)
4. Finland, Italy, Luxembourg, Spain (190)
5. Austria, Denmark (189)
6. France, Ireland, Netherlands, Portugal, Sweden (188)
7. Belgium, New Zealand, Switzerland, United Kingdom, United States (187)
8. Czech Republic, Greece, Malta, Norway (186)
9. Australia, Canada (185)
10. Hungary, Lithuania, Poland, Slovakia (183)
Henley and Partners predict that the spread in passport access will mirror Covid-19 affected travel. Rich and mobile regions like the US, UK, EU and UAE are getting access to vaccination, hastening their ability to travel, while poorer and developing economies are experiencing a much slower vaccine roll-out. Experts from Syracuse University, the University of Pittsburgh, and the Migration Policy Centre predict this trend will continue with potentially devastating long-term effects.
Countries that can afford and facilitate vaccination for their citizens quickly will be able to welcome travellers in for tourism and business and be able to travel more themselves. Conversely, countries that can't afford the storage and distribution of vaccines will be less able to travel or welcome tourism income, widening a global wealth gap. Remote working and the digital nomad lifestyle has been booming in recent years and with Covid-19 forcing businesses to adapt to telecommuting, the post-pandemic world will see more remote working, and countries falling behind with vaccinations will suffer the long-term loss in tourism dollars too.
SOURCE: CNN
📱 Download our app on Android or iOS for instant updates on your mobile
📧 Subscribe to our daily email newsletter
👍 Like/Follow us on Facebook
🔔 Subscribe to or Join our YouTube channel for daily video updates
The Queen sits as a lonely figure as she bids farewell to her husband Prince Philip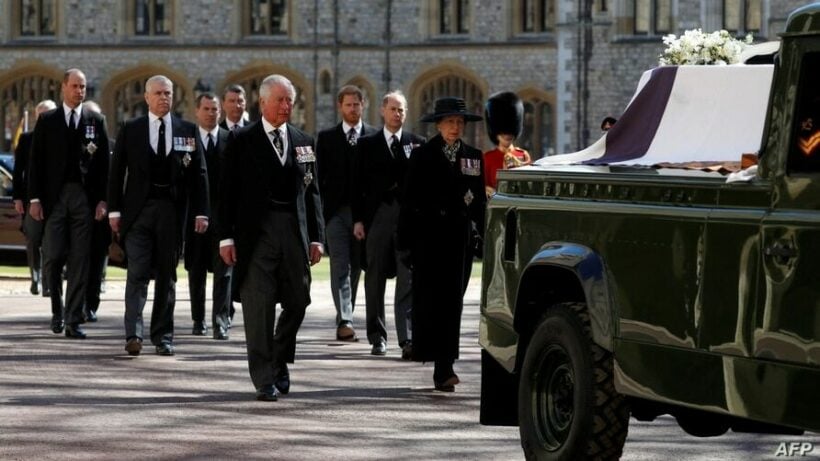 Prince Philip was laid to rest Saturday afternoon, UK time, in a simple but soulful funeral ceremony honouring his lifetime of service to the UK, the Commonwealth and his wife of 73 years, Queen Elizabeth II.
Clad in black, her head bowed in prayer, the elderly monarch set an example for the UK community during the Covid pandemic, socially distancing herself from the rest of her family.
Prince Philip died just 2 months short of his 100th birthday – some reflected that he was just 2 months away from receiving a telegram from his wife.
The service at Windsor Castle was light on pageantry but steeped in military and royal traditions. The whole pre-funeral procession and service was held away from the public eye, entirely within the grounds of Windsor Castle, but a full live stream of the proceedings was shown on UK TV and internet services.
Instead of the expected nearly 1,000 mourners, there was a mere 30 allowed inside the grounds of the castle to take part in the procession and service, although there was a larger entourage of socially-distanced musicians, camera-people, guards and organisers on site.
Attending were Prince Charles his wife Camilla, Prince Andrew, Prince William and his wife Kate, and Prince Harry, who had returned from the US without his pregnant wife Meghan. The Queen and Prince Philip's other children, and grandchildren, were also in attendance.
The most poignant image from the entire ceremony was the lone figure of Queen Elizabeth, entirely in black with a black face mask and hat, a very human and frail figure who spent the entire service buried in deep contemplation, rarely raising her head to watch the proceedings. Whilst the service was all about remembering the service and duty of her consort, Prince Philip, there were few who wouldn't have been thinking of the 94 year old woman sitting all alone, grieving the loss of her husband.
Britain officially observed 1 minute of silence in honour of Prince Philip just before the funeral started.
The Duke of Edinburgh's coffin arrived at the chapel in a modified Land Rover conceived by the prince. Known for his sense of humour and off-the-cuff one-liners (that often got him into hot water), the arrival of his own coffin in an army-green pick-up truck was his final poke at the outrageous pageantry he often shied away from.
His coffin was draped in his personal standard with his Royal Navy cap, sword and a wreath of flowers sitting atop.
Prince Philip was placed in the vault along with the remains of 24 other royals, including 3 kings of England. But following the Queen's death, the pair are expected to be buried in the Royal Burial Ground on the Frogmore Estate close to Windsor Castle.
Along with Philip's children and grandchildren, the 30 funeral guests included other senior royals and several of his German relatives. Philip was born a prince of Greece and Denmark and, like the queen, is related to mash-up of European royal families.
The two sons of Price Charles and Princess Diana, William and Harry, were seen walking together after the service and chatting as mourners were leaving the chapel.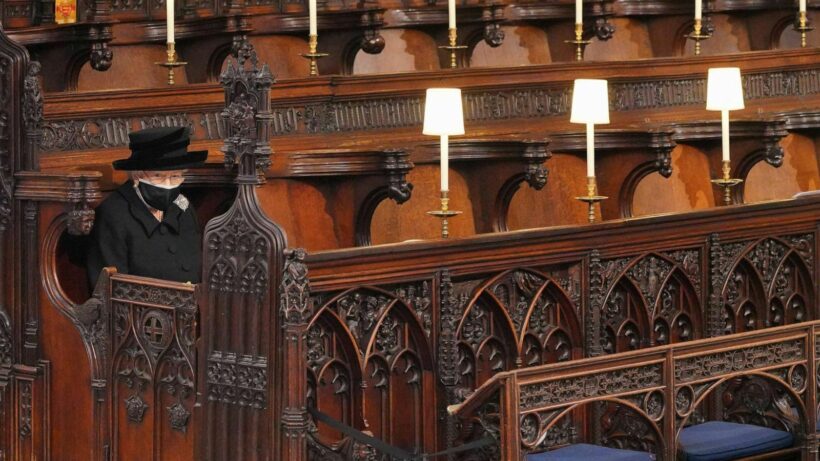 📱 Download our app on Android or iOS for instant updates on your mobile
📧 Subscribe to our daily email newsletter
👍 Like/Follow us on Facebook
🔔 Subscribe to or Join our YouTube channel for daily video updates
Grim milestone: 3 million Covid-19 deaths worldwide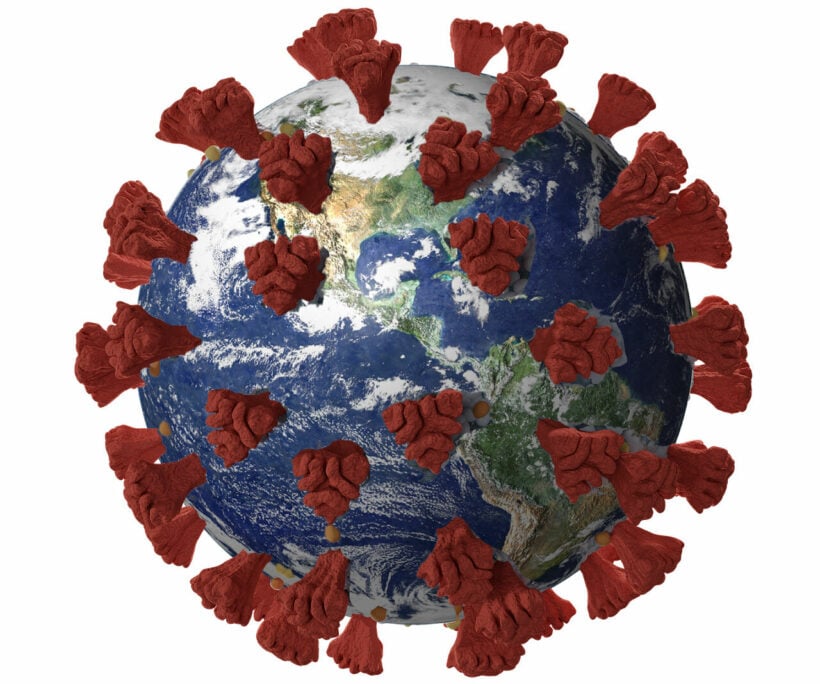 Today marks a grim milestone as the Covid-19 pandemic officially crosses 3 million deaths around the world, with outbreaks still surging in various parts of the world. Over a year into the pandemic, and we are currently seeing over 700,000 new infections and 12,000 deaths per day, with Brazil, India, and France facing growing crises.
The 3 million figure reflects official numbers, though many suspect that real totals could be much higher, pointing at government conspiracies and early deaths that were not attributed to Covid-19 when little was known about the novel coronavirus in the early days.
Still, the official number is overwhelming enough – equal to the population of Kyiv, Ukraine, or the state of Arkansas in the US, and larger than world cities like Lisbon, Caracas, Dubai, Manchester or Chicago. Imagine nearly one-third of the people in Bangkok wiped out, or the entire nation of Armenia or Jamaica.
Following a steep decline in both new infections and deaths at the start of this year, the graph is again in an upward trajectory, both in terms of new cases and deaths from Covid.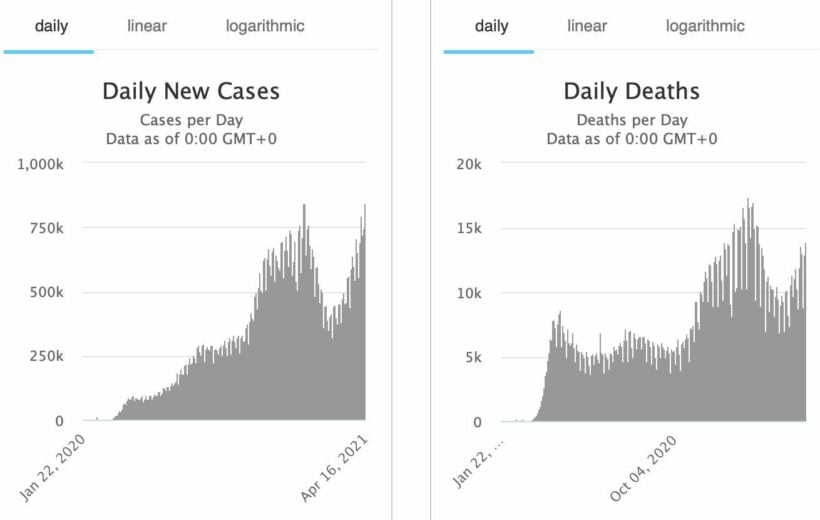 The World Health Organisation laments the dire condition of the world dealing with the pandemic after 16 months and so many opportunities to prevent the spread with basic safety precautions. Brazil has spiralled out of control, racking up 3,000 deaths a day, nearly 25% of all the Covid-19 deaths in the world in the past few weeks. New variants have been spreading like wildfire throughout Brazil as more dangerous strains have wriggled their way into countries around the world.
In India, the distribution of vaccines has been thwarted by swelling Covid-19 outbreaks and deaths. In New Dehli, 13,000 infections were reported in a day amongst the 29 million residents, but the city only has 178 ventilators available as of Wednesday.
Only 1.1% of the Indian populations has been vaccinated, and officials faced criticism of their vaccine exports while so many need jabs domestically. In Thailand, the percentage of people vaccinated is even lower.
700 million vaccines have been distributed worldwide, but they have been shipped disproportionately to the wealthier populations throughout the world. In rich countries, 1 in 4 people have been vaccinated, while in poor countries that number is less than 1 in 500. In fact, 87% of the vaccines distributed worldwide have been to wealthy nations, and the delays in India due to increasing Covid-19 deaths will not help close that gap for many months to come.
SOURCE: Sky
📱 Download our app on Android or iOS for instant updates on your mobile
📧 Subscribe to our daily email newsletter
👍 Like/Follow us on Facebook
🔔 Subscribe to or Join our YouTube channel for daily video updates