The 'dirty' coffee from Vietnam contains manganese dioxide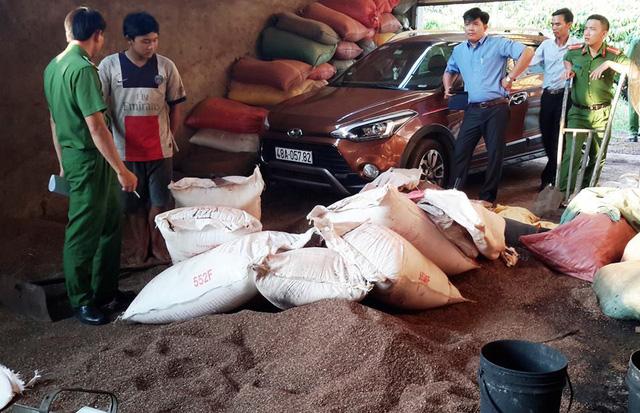 PHOTO: Dak Nong Police
Further to yesterday's revelation about fake coffee being manufactured and sold from a make-shift factory in Vietnam, this analysis from a Chemist at the Vietnam National University.
Associate Professor Tran Hong Con, a chemistry expert from the Vietnam National University, says the black substance found in D batteries is a toxic chemical called manganese dioxide.
Manganese dioxide is a high oxidant compound, and as little as 0.5 milligrams of it mixed in a litre of water is enough to cause manganese poisoning in humans, the professor told Tuoi Tre News.
Manganese poisoning, also known as manganism, can cause brain damage after prolonged exposure. It was a condition common among manganese ore miners in the 19th century. The poisoning is irreversible and can lead to hallucinations and death.
Yesterday's report revealed that a Vietnamese family-run coffee manufacturer based in Dak Nong province had been caught producing "dirty" coffee from harmful materials like used batteries, dirt and rock dust.
According to authorities, 12 tons of the "dirty'"coffee were seized during the raid.
Brazil, Colombia and Ethiopia are the world's largest coffee producers. Vietnam has been fast catching up with a reported 2.6 million people in the country employed by coffee manufacturers.
Want more from the Thaiger family?
📱 Download our app on Android or iOS for instant updates on your mobile
📧 Subscribe to our daily email newsletter
👍 Like/Follow us on Facebook
🔔 Subscribe to or Join our YouTube channel for daily video updates
Like Songkran, Sri Lanka New Year's brings Covid-19 wave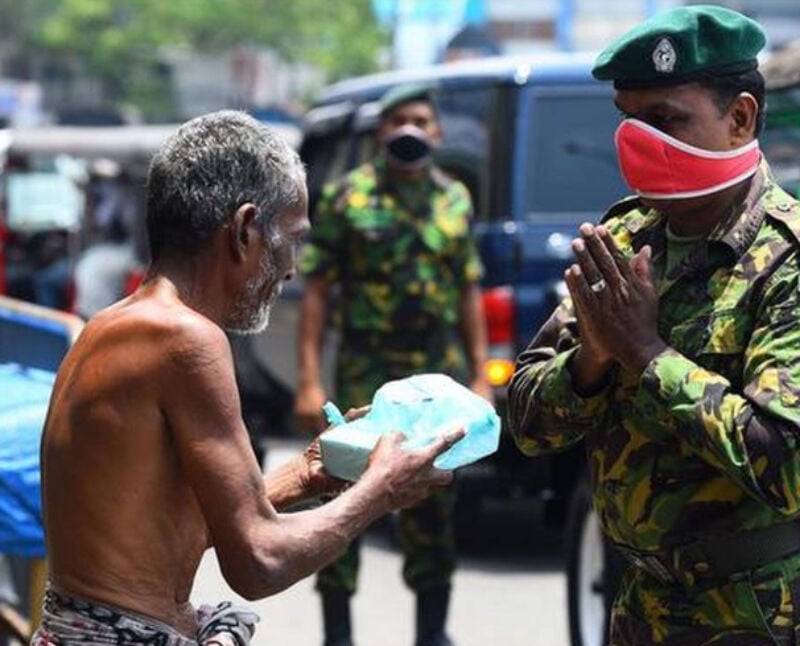 Sri Lanka has seen a huge wave of new Covid-19 infections in part due to large New Year's celebrations in mid-April at the same time as Thailand's Songkran Festival. From the beginning of April until now, the island nation has experienced a fivefold increase in daily cases, with 1,895 infections reported yesterday. February had previously been the worst month in Sri Lanka's Covid-19 history, but figures are much worse now.
On April 13 and 14, large gatherings crowded the street to celebrate Sri Lanka's New Year's holiday. The day before, Sri Lankan President Gotabaya Rajapaksa address the nation with hope, saying that after cancelling festivities the previous year, everyone working together to reduce Covid-19 had allowed New Year's activities to take place this year. Authorities felt that Covid-19 was contained in Sri Lanka and, while they did stress health and safety guidelines, the president encouraged the celebration of the holiday.
"It is my hope and expectation that all citizens without any discrimination will join the Sinhala and Tamil New Year celebrations with fresh hopes, determination, and righteous thoughts."
But the celebration was too soon, and by April 27, Sri Lanka was recording 1,000 Covid-19 infections per day, the first time this milestone had been reached since the Covid-19 first appeared. Lockdowns in more than 100 areas began, with private functions banned and school shuttered, but it was too little too late. 13 of the 25 administrative regions of Sri Lanka are now in lockdown, as the nation fights to rein in this Covid-19 wave.
As of now, the deadly Indian variant has not been found just across the water in Sri Lanka, but the B.1.1.7 variant has been prevalent in the recent quick spread of infections. Now Sri Lanka looks towards mass Covid-19 vaccination as the only solution, but jabs are in short supply. An order of 600,000 AstraZeneca vaccines from India's Serum Institute did not arrive and only 1 million out of 21 million Sri Lankans have been fully vaccinated. 5 jabs have been given per 100 people, less than half that of India, which has inoculated 12 out of every 100 people.
Sri Lanka has now isolated itself from neighbouring India, sealing its border. The Navy is patrolling the waters to keep Indian fishing boats away from their shores. All flights from India have been cancelled and banned as well. Sri Lanka has followed in the footsteps of Nepal and Bangladesh before them in closing itself off from their Covid-19 infested neighbour in hopes of limiting the spread and not reaching the levels of catastrophe that India has.
SOURCE: CNN
Want more from the Thaiger family?
📱 Download our app on Android or iOS for instant updates on your mobile
📧 Subscribe to our daily email newsletter
👍 Like/Follow us on Facebook
🔔 Subscribe to or Join our YouTube channel for daily video updates
With Indian neighbours sealing borders, Maldives welcomes tourists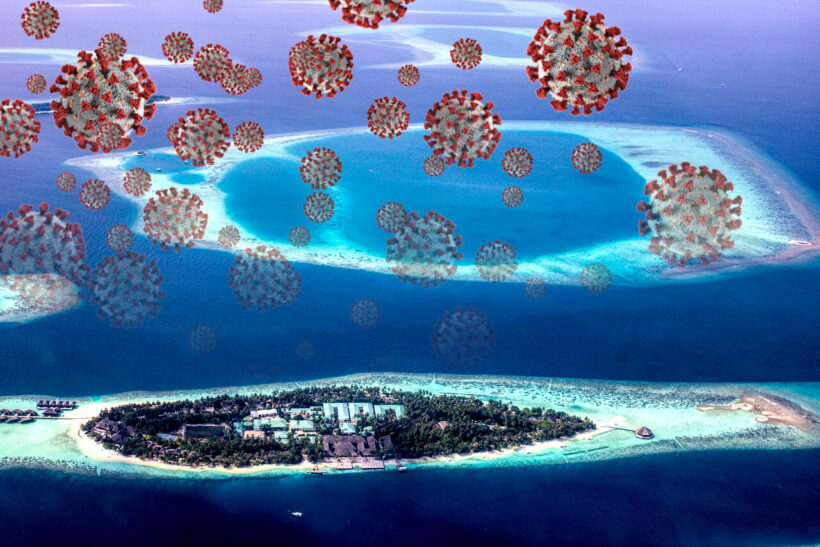 Tuesday saw a new Daily Record for Covid-19 cases in the 26 islands of the Maldives, with 601 new infections. The tiny nation's Health Emergency Operations Centre reported this week that hospitalisations due to Covid-19 had tripled in a few days and they suspect that a new variant may now be present in the country. The capital city of Malé and the areas around it are by far the most densely populated part of the sparse country and has now enacted a curfew from 9 pm to 4 am. People can go out only for essential reasons, and delivery services are allowed to operate only with a permit from the police.
At just 298 square kilometres, the Maldives is Asia's smallest nation by land and its population of just over 557,000 people is the second smallest, bigger than only Brunei. The Maldives is doing better than neighbouring countries on its Covid-19 vaccination process, with more than 400,000 doses already administered. That's 76 vaccines per 100 people as compared to India's 12 jabs per 100. But still, only 21% of the Maldivians population has been fully vaccinated.
But the Maldives is a country extremely reliant on tourism and they were the first to triumphantly reopen their borders after 3 months of lockdown last July. Just last month, government officials had announced vaccines on arrival for travellers, in an effort to attract the so-called vaccine tourism market, where people from countries unable to provide vaccines have looked to go abroad to get their jab. The plan was to be implemented only after the citizens of the Maldives were fully vaccinated against Covid-19 though and has not taken effect yet.
Their biggest tourism problem though is that 23% of their visitors are from the Covid-19 plagued nation of India. According to the Maldives Ministry of Tourism, the neighbouring country has received 70,000 Indian visitors just in the first 3 months of 2021, more than double the total number of tourists from India in 2020. Even now, as all of India's neighbours rushed to seal their borders, the Maldives still has no restrictions from India, welcoming wealthy and elite travellers, including many Bollywood stars.
Read about the current Covid-19 situation in countries around South and Southeast Asia: Cambodia, India, Indonesia, Nepal, Sri Lanka and Thailand.
SOURCE: CNN
Want more from the Thaiger family?
📱 Download our app on Android or iOS for instant updates on your mobile
📧 Subscribe to our daily email newsletter
👍 Like/Follow us on Facebook
🔔 Subscribe to or Join our YouTube channel for daily video updates
Covid-19 reaches new heights in Nepal with Mt Everest infections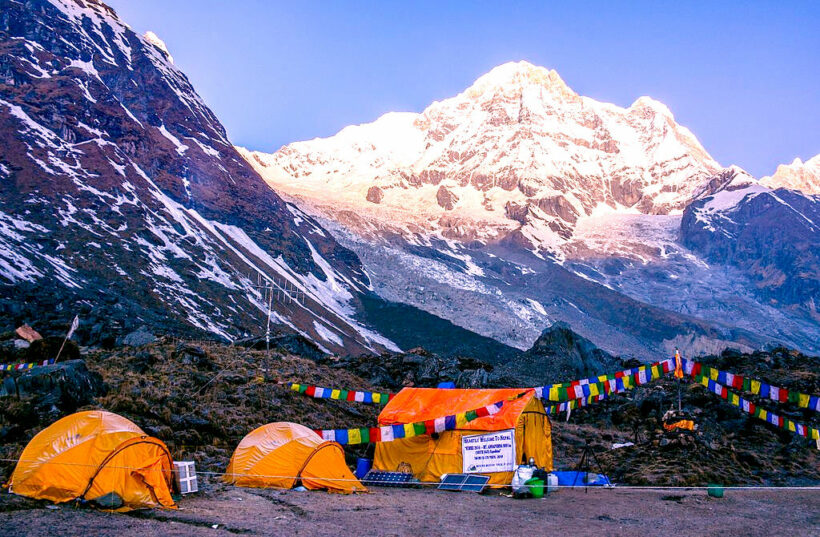 Nepal, India's neighbour to the north, is facing a similar Covid-19 crisis with a 1200% increase in new infections, triggering hospital shortages. According to the International Federation of Red Cross and Red Crescent Societies, the government had said that 44% of Covid-19 tests administered in Nepal had come back positive last weekend. The country is reporting about 20 new cases per 100,000 people, a statistic similar to what India had 2 weeks previously. But the alarming testing numbers indicate that there may be a lot more Covid-19 infections that haven't been identified yet.
With 28 million people, Nepal has a lower vaccination rate than India and also fewer doctors per capita than its large neighbour. Many attribute the new wave of Covid-19 infections in Nepal to its long and insecure border with India, allowing the crisis there to spill over across the border. Many Indians have crossed over into Nepal to escape the crisis in their country, hoping to get medical treatment in Nepal or to use it as a hopping off point to another country.
Nepal likely has the topographically highest outbreak of Covid-19 in the world, as 17 cases have been confirmed at Mount Everest Base Camp 5364 metres above sea level, according to base camp officials. May usually has a small window of 10 to 15 days for weather suitable to ascend the world's highest peak, but Covid-19 symptoms are cropping up in people preparing for the climb.
A population reluctant or lazy to take strong action against the Covid-19 outbreak in Nepal along with slow government response to the pandemic have been blamed for the current spread. Festivals, large traditional weddings, political events, and mass public gatherings have all contributed to the country's dire situation. Nepal's Red Cross chairperson looked at India as a harbinger of what to come.
"What is happening in India right now is a horrifying preview of Nepal's future if we cannot contain this latest Covid surge that is claiming more lives by the minute."
The Ministry of Health and Population said this week that the Covid-19 situation in Nepal is getting worse and worse each day and may spiral out of control soon. The country has attempted to strengthen security at the borders and has now imposed lockdowns in Kathmandu and some of the hardest-hit areas. But now hospitals are becoming overwhelmed with an influx of new Covid-19 patients and are struggling to care for those in need. Nepal is now pleading for medical aid from other countries as their Covid-19 pandemic worsens.
Want more from the Thaiger family?
📱 Download our app on Android or iOS for instant updates on your mobile
📧 Subscribe to our daily email newsletter
👍 Like/Follow us on Facebook
🔔 Subscribe to or Join our YouTube channel for daily video updates