South
District in Thailand's south declared Special Control Zones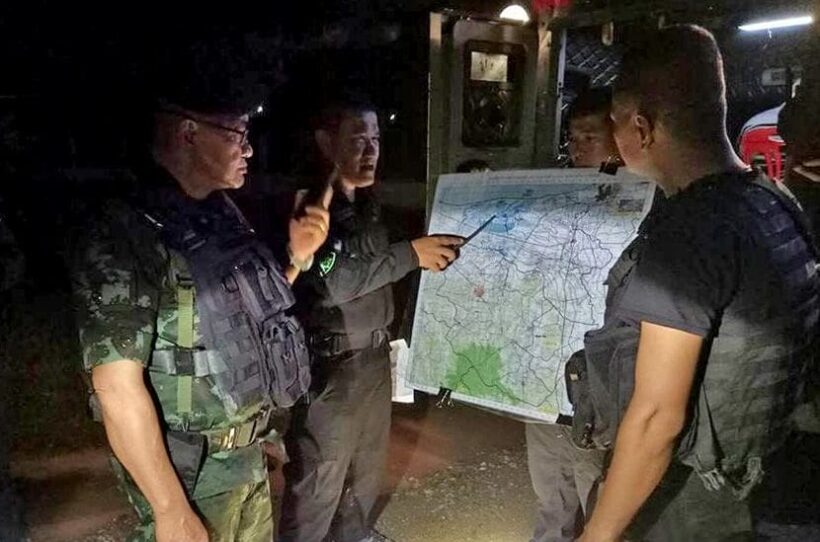 Special report from Chularat Saengpassa – The Nation
"We have no idea what will happen next. The soldiers have been keeping a close eye on people going in and out of the village."
Locals in parts of Pattani's Nong Chik district now live in fear due to the strong military presence in their hometown.
"We are scared and don't want to leave our home these days," said Nuda, whose husband has been under military custody since Sunday.
In an unprecedented move, the Forward Command of the Internal Security Operations Command Region 4 declared tambons Bang Khao and Tha Kham Cham of Nong Chik district as "special control zones" on Sonday. It's the first time in a decade the declaration of a Special Control Zone has been made.
Residents in these zones are required to produce any weapons, ammunition and vehicles, including boats and motorcycles, they may possess for military examination at the Nong Chik District Office. They have until next Sunday to comply.
"We have no idea what will happen next. The soldiers have been keeping a close eye on people going in and out of the village," Nuda added.
The forward command has taken drastic action in response to a recent attack on six rangers. On the night of September 11, six rangers were patrolling Tambon Bang Khao when more than 10 unknown gunmen opened fire on them. Though outnumbered, the rangers fought back until the gunmen retreated. Two rangers were killed and four injured in the incident.
Survivors said their attackers had disappeared into the forest, giving weight to a possible theory that the attackers might be locals, as they appeared to be familiar with the area.
The military has arrested eight suspects following the attack, including Nuda's 28 year old husband.
"I don't believe he took part in the attack as he works in a local factory and rushes home after work every day," she said.
Nuda explained that she and her husband were dining with their children at home on Sunday night when more than 30 armed soldiers showed up, scoured the house and led her husband away.
"The soldiers took my husband around the house at gunpoint as they conducted a thorough search," she recounted, adding that they even took away her phone, which made life difficult.
On Monday, she and some neighbours went to a local branch of the National Human Rights Commission to lodge a complaint and seek help.
Pornpen Kongkachornkiat, director of the Cross-Cultural Foundation, said she was worried about the blanket measures used by the military.
"It will only sow distrust," she said.
"I have nothing against the attack being investigated, but I disagree with the measures the military is using."
However, Fourth Army Region's chief Lt-General Piyawat Nakwanich, who signed the order just two weeks ahead of his retirement, defended the measures taken.
"We are implementing these measures for people's safety. The claims of persecution are invalid as we have taken action based on evidence," he explained.
He added that four of the suspects had confessed to the crime and provided details about the incident.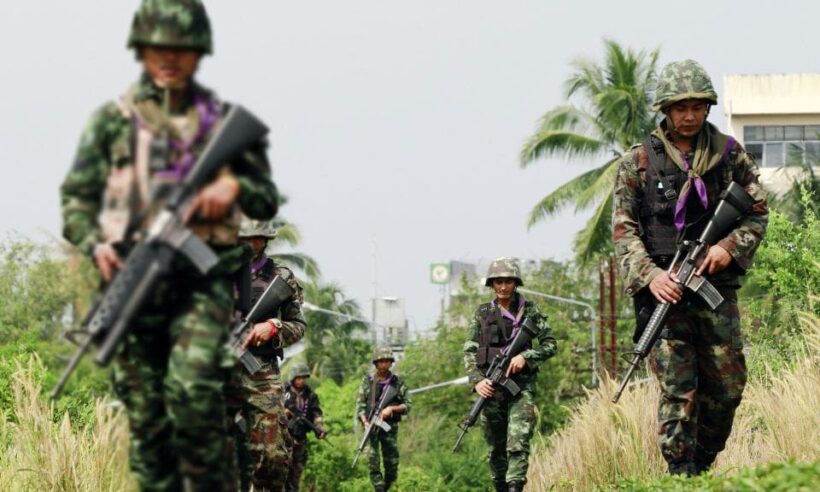 STORY: The Nation