2 year old in ICU after being left in scorching school van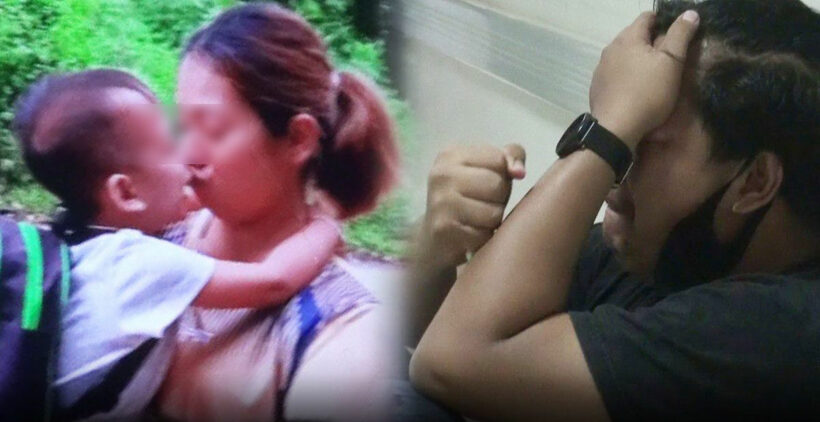 A 2 year old boy remains on life support after he was left alone in a sweltering hot school van outside a childcare centre in southern Thailand. Thanakit "Nong Kongbin'' Yodmanee is being treated in an ICU at a Hospital in Nakhon Si Thammarat. He was rushed to the hospital earlier in the week after he was found unconscious in the van.
The boy's 26 year old mother, Suwaphat Chaiyatham, said yesterday that the van from Wat Srimaram Childcare Development Centre in tambon Kathun picked her son up at their home Tuesday morning. She said that normally, Thanakit sat in the front row of the van, but that day he was asked to sit behind. That afternoon, his teacher sent photos to parents of the children inside the school classroom.
Suwaphat said she didn't see her son in the photos and asked the teacher where he was. The teacher replied that Thanakit didn't arrive for class that day. Suwaphat said he had left home in the school van. She panicked and rushed to the centre, where she learned he had been forgotten and left behind, locked in the van throughout most of the scorching hot day.
The boy had already been rushed to hospital. She went there and found her son having severe convulsions. A doctor treating him said her son's liver and kidneys were not functioning or responding. He was put on life support. The 2 year old had been left in the closed school van alone, from 7:30am to around 1:30pm.
A tearful Suwaphat said when she kissed her son goodbye it never occurred to her it might be the last time. She says she doesn't want school vans used to transport children anymore. An open-air songtaew minibus might be better, she said.
The boy's father, Thawatchai Yodmanee, has filed a complaint with police. Named in the complaint is Sunisa Phukpanit, acting head of the childcare centre. Sunisa has also provided financial assistance to the boy's family.
Police were waiting for the family to file another criminal complaint against the school van driver and the teacher tasked with caring for the children while they were in the van. They are likely to face charges of negligence causing serious injury.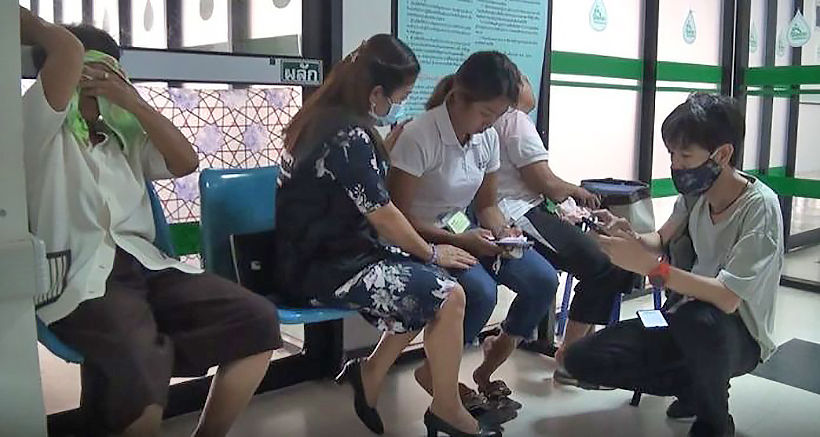 SOURCES: Chiang Rai Times | Khaosod
Keep in contact with The Thaiger by following our
Facebook page
.
Never miss out on future posts by
following The Thaiger
.
More reports of alleged student abuse, parents file complaint against teacher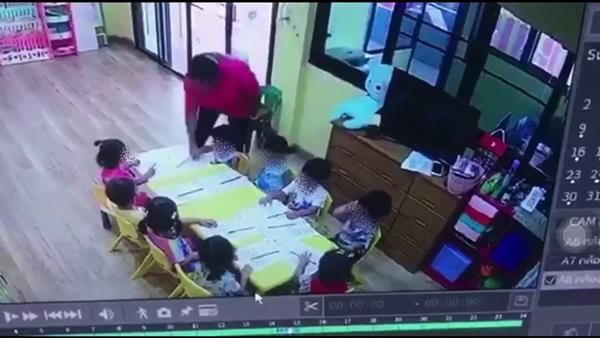 More reports of teachers allegedly abusing their students have come to light after a Nonthaburi teacher was caught on video pushing a kindergarten student to the floor, pulling a student across the floor and repeatedly hitting other students. Now more classroom videos of teachers allegedly abusing their students are being widely shared online as well as photos of children's marks and injuries from the alleged abuse.
Meanwhile, the main Thonburi school, at the centre of the current allegations, has agreed to pay compensation, including refunding school fees, paying medical costs, and better screening and scrutiny of teaching staff.
The Sarasas Witaed Ratchaphruek School teacher in Nonthaburi, a suburb north of Bangkok, faces charges of physical assault and violating the Child Protection Act. The incident also prompted an investigation into all 42 Sarasas private schools by the Office of the Private Education Commission. 34 out of the 42 schools have complaints filed against them, according to the Nation Thailand.
A nursery teacher in Nakhon Pathom, Central Thailand, is now under fire after classroom surveillance camera footage was released on the internet showing the teacher allegedly pitching a 3 year old boy. The boy cried and a photo of his hand shows the red marks that appeared to break through some of the skin. The boy's parents filed a police complaint last month, but they say nothing has been done. Following the reports of the Sarasas teacher, the father shared a video of his son allegedly being pinched by the teacher
"We wish to pursue legal action against the teacher, but it has been a month since we filed the complaint and there is still no progress. The school staff visited us only once and said the teacher has been fired."
The parents say their son had nightmares about the incident, waking up crying and saying his hand hurts. They say the boy didn't want to go to the school anymore, so they stopped sending him.
In another case that has recently come to light, a pro-democracy activist Nuttaa Mahattana says she will sue a teacher who allegedly punished students by hitting their hands. The Nation Thailand says the slapping students hands is not a punishment allowed by the Education Ministry.
While the punishment has nothing to do with political views, the teacher allegedly said students were "very wicked" and "ungrateful" joining a pro-democracy demonstration at the school. A video of her comments was shared on social media.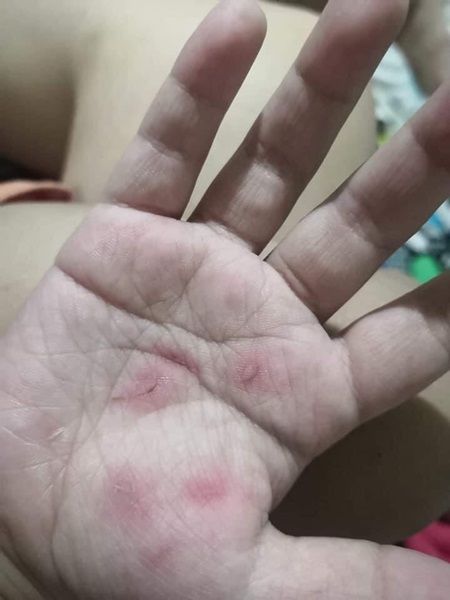 SOURCE: Nation Thailand
Catch up with the latest daily "Thailand News Today" here on The Thaiger.
Keep in contact with The Thaiger by following our
Facebook page
.
Never miss out on future posts by
following The Thaiger
.
2 inmates escape from Krabi prison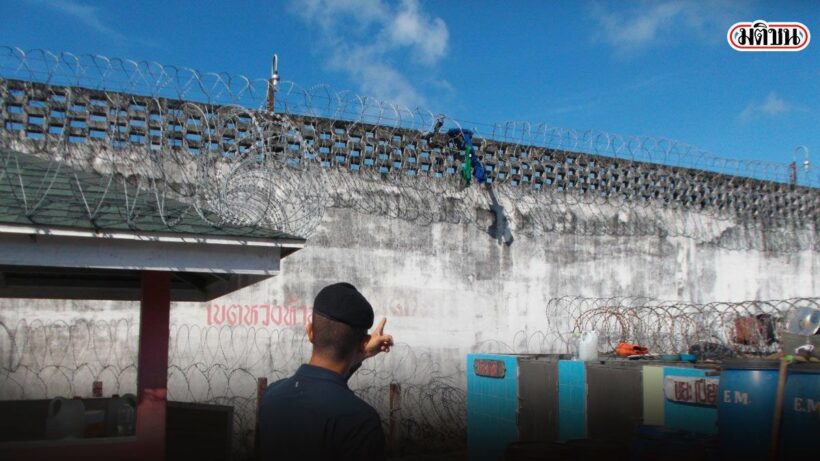 Police are looking for 2 men who allegedly escaped from a prison in Krabi. The inmates allegedly cut an iron bar and exited through a window. The inmates were then able to climb over a barbed wire fence, using 3 blankets tied together as a rope for support.
Prison guards guess the men, 32 year old Arnon Denmad and 47 year old Monthon Kansaman, escaped sometime between 3am and 6am. The men were serving drug sentences at the Krabi prison. Reports do not say how much prison time the men had left or details about their crimes.
Police are reviewing surveillance camera footage in the area as well as at local bus station to see if the men fled on a bus out of town. Investigators are also reviewing the list of visitors to see who spoke with the men over the last 2 weeks.
SOURCE: Bangkok Post
Catch up with the latest daily "Thailand News Today" here on The Thaiger.
Keep in contact with The Thaiger by following our
Facebook page
.
Never miss out on future posts by
following The Thaiger
.
Man arrested for fake immigration documents operation at Bangkok grocery store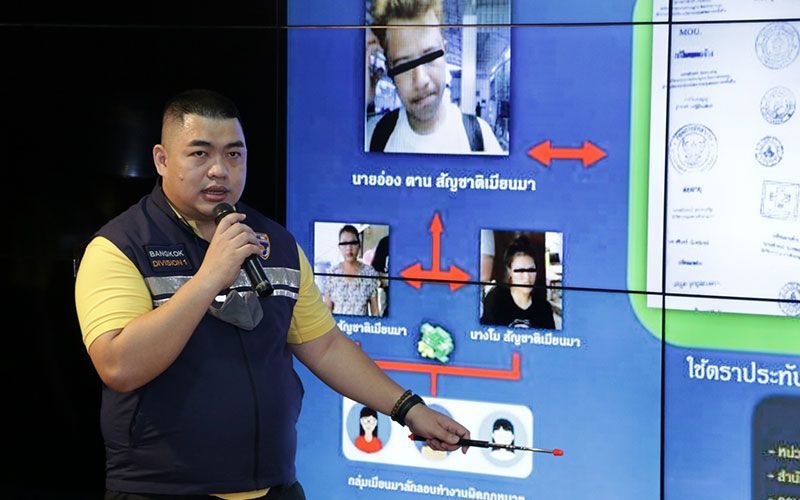 A Burmese man was arrested after he allegedly faked work permit documents and stamps, operating at a produce shop in Bangkok near the Myanmar Embassy. After a number of cases involving Burmese migrants with fake visa documents and bogus stamps, immigration officers investigated the grocery store, posing as customers.
Many customers entering the grocery store didn't buy vegetables and were seen exchanging documents, according to Thai media. After going undercover and collecting evidence, immigration officials arrested the Burmese man, Thai media reports as Ong, and 2 women allegedly involved in the scheme. They searched the property and found a large number of Myanmar passports and various kinds of stamps.
Ong allegedly admitted to producing fake immigration stamps, work permit applications and other immigration documents. He charged around 2,000 to 3,000 baht for his services, police say. Ong, who has lived in Thailand for a while and can read Thai, allegedly told police he acquired legal work permits and the proper documents, becoming familiar with the stamps and documents needed by immigration. He allegedly told police he copied immigration stamps as well as stamps from hospitals used on medical certificates.
Thai media says immigration police are now expanding their investigation to crack down on other operations producing fake visa documents and stamps.
SOURCE: Thai Residents
Catch up with the latest daily "Thailand News Today" here on The Thaiger.
Keep in contact with The Thaiger by following our
Facebook page
.
Never miss out on future posts by
following The Thaiger
.