Suspects cite ignorance of the Computer Crime Act for sharing Koh Tao rape claims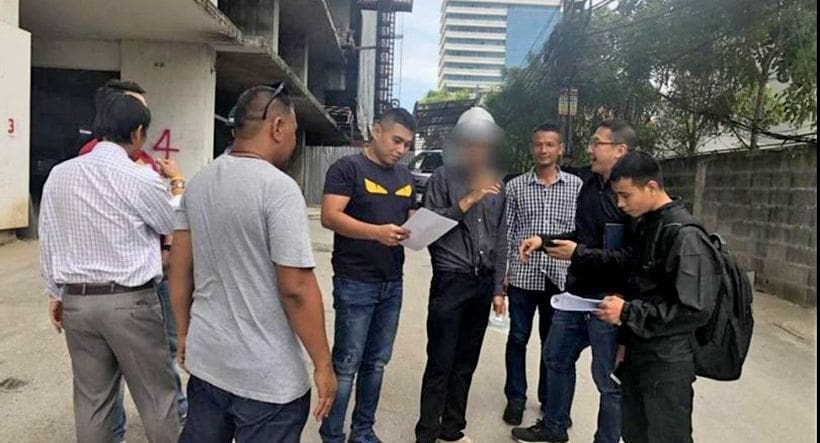 "I want to ask for mercy for him as he acted out of ignorance."
If police and officials were hoping the 'nothing happening here' strategy would force the media to stop reporting about Koh Tao, the opposite is happening.
Now, The Nation reports that the families of some of the 12 suspects detained for sharing content from the US-based CSI LA Facebook page, regarding a British teen's allegations of being raped on Koh Tao, are asking for mercy and understanding. They are describing the suspects' acts as being ignorant of the law.
The suspects from various provinces have been brought for questioning to the Koh Tao Police station. They were arrested for allegedly violating the Computer Crime Act by spreading what police described as false information from the Facebook page.
The page criticises the police investigation into the rape claim, claiming it was ineffective and too quick to come to the conclusion that the rape never happened.
The page administrator, Pramuk Anantasin, who lives in the US, also has an arrest warrant out against him.
Pornpimon Aranchote, mother of suspect Manop Pansuklert, revealed that she was really shocked and upset about her son's arrest.
"I wish to ask for sympathy from the public, police and other figures concerned with the case, because my son was unaware of the fact that sharing the page (post) violates the law," she said.
Deekakaew Charungklin, mother of suspect Katesophon Charungklin, told reporters that she was sorry for what had happened to her son. "I want to ask for mercy for him as he acted out of ignorance."
Meanwhile 58 year old Kasem Yaiyana, father of Worpot Yaiyana, said he was shocked when police came to his house in Chiang Rai and told him that his son faced an arrest warrant. His son was not at the house at the time, but later surrendered and was taken to Koh Tao.
"I followed him down to Surat Thani and prepared to post bail for him as he is still a university student," the father said.
"I am an orchard farmer and have no idea how sharing information violated the law. I, as a father, wish to request mercy for him."
Winyat Chatmontri, secretary-general of the United Lawyers for Rights and Liberty, has arrived at Koh Tao to offer legal advice to the suspects. Deputy Tourist Police Commander Pol Maj-General Surachet Hakparn has also arrived in Koh Tao to question the suspects on the matter.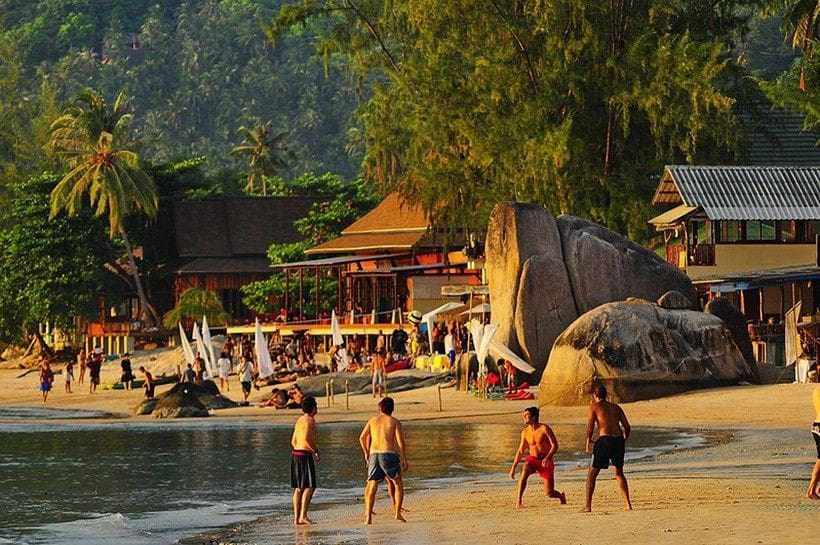 SOURCE: The Nation


Read more headlines, reports & breaking news in Koh Samui. Or catch up on your Thailand news.
German hotelier claims he paid 800,000 baht bribe to operate his unlicensed villa on Samui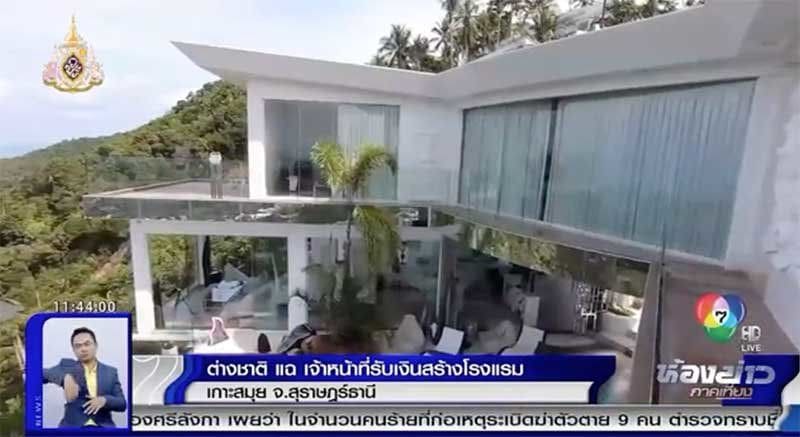 PHOTOS: Channel 7
A German man has told investigators yesterday that he paid 'some Thais' 800,850 baht after they threatened to shut down his luxury villa during construction. 47 year old Ulrich Schmidt claims he was visited during the construction phase of his Best World Vision Villas project and he paid the 'tea money' in the belief it would allow him to operate his business unhindered.
Channel 7 reports that since then he has been renting out rooms and operating the villa as a hotel. But the Samui Hoteliers' Association says the villa has been operating illegally as a hotel without a license and taking business away from legitimate Thai operators. Authorities from Region 4 went to the property on Chaweng Noi Hill in Bophut, and other allegedly illegal villas in the same area, this week.
Read The Thaiger story HERE.
The German owner was unable to produce a license, building permit or guest registration books and has since been charged with not having a license to operate a hotel, illegal work practices and not reporting foreign guests within 24 hours.
Mr. Schmidt has been invited to make a formal complaint with evidence of transfer of the alleged 800,850 payment and top whom it was paid.
SOURCE: CH7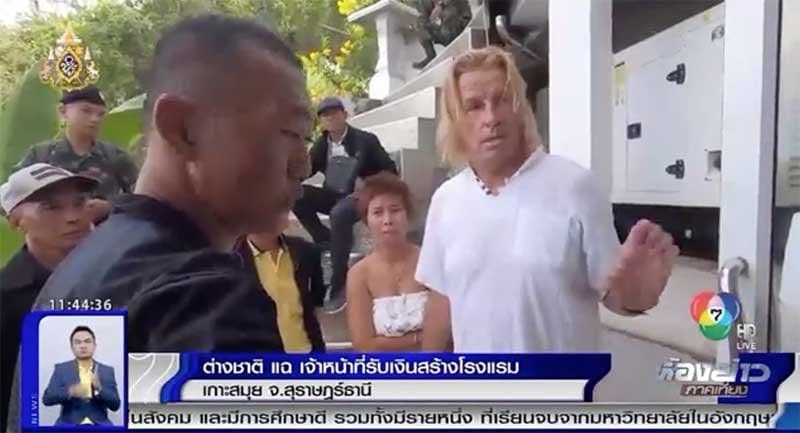 Boat carrying a Bangkok school group sinks at Koh Tao pier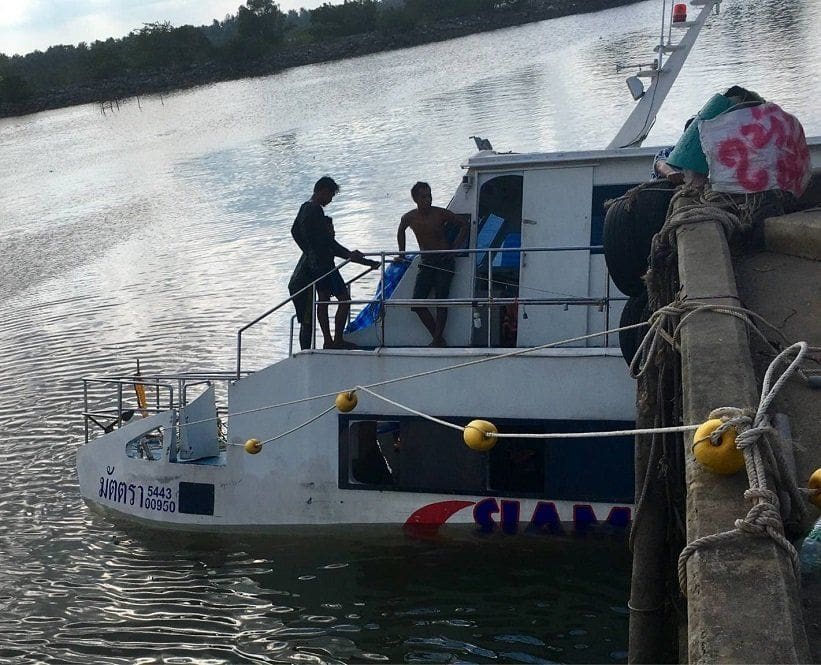 A boat carrying up to 40 schoolchildren has sunk after hitting underwater rocks next to a pier in Koh Tao last Monday. Koh Tao is a popular diving destination island in the Gulf of Thailand, north of Koh Samui.
The vessel "Mattha" was carrying around 50 people, including the group from a school in Bangkok on a snorkelling day trip  around the nearby islands. But when the boat returned later in the day, the tide was out and it hit rocks around the Songserm Pier on Koh Tao.
The rocks punctured a hole in the boat causing it to start sinking. Around 50 people including pupils, teachers and the boat's crew fled as the boat started sinking and lurching to startboard .
The vessel was operated by Siam Catamaran Tours.
A police source said the children were "very fortunate" to get off the boat without injury.
"They were lucky that they were at the pier and they got off quickly. Boats should all have systems to detect the depth of the water so questions need to be asked about why the boat sank in what is a busy pier used every day."
SOURCE: Viral Press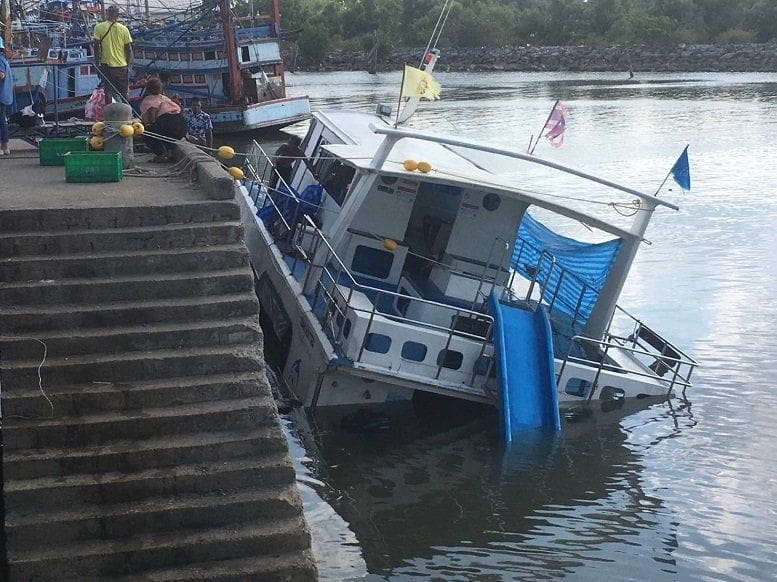 Raid on 18 foreign-owned Koh Samui hotels, owners arrested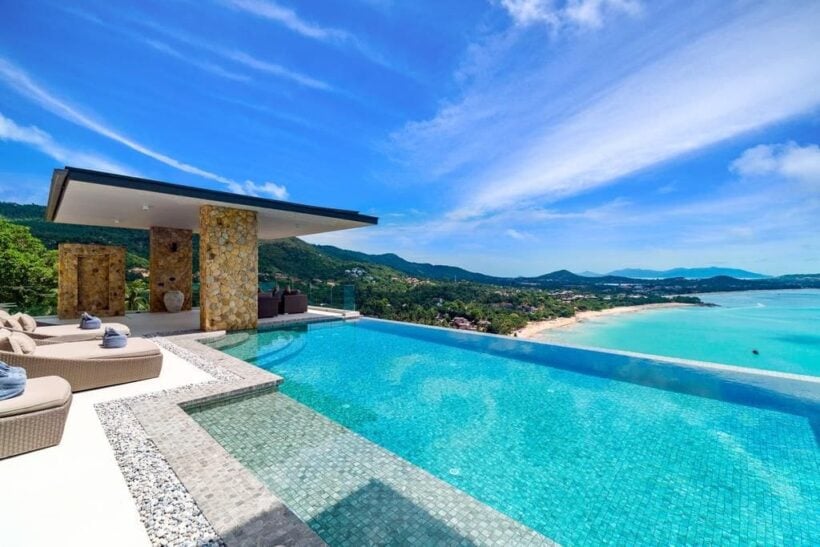 FILE PHOTO
Army, police and municipal officials have raided 18 hotels on Koh Samui claiming that they are illegally owned by foreigners. The hotels in questions are on a mountainside on the Gulf island, the second largest island in Thailand.
Officials carried out the search and raids on Chaweng Noi Mountain in Moo 6 village in Tambon Bophut  and found that 18 luxury mansions had been modified as hotels to cater to foreign tourists.
None of the 18 hotels were licensed and all are co-owned by businessmen from several countries, according to officials, including the UK, Germany, France, Russia, Belgium, Israel and Austria. Officials said the foreigners used Thais as nominees by stating their names as co-owners.
The inspection was carried out following complaints from licensed hotels that they had seen a large decrease in patrons after the new hotels began operating. Hoteliers said the new hotels had an unfair advantage because they were not paying the same taxes, or operating under the sale rules, as the licensed hotels.
Officials found the 18 hotels had proper land deeds but had not been registered as hotels.
Bophut police station took legal action against foreign executives of the four companies that were operating four of the 18 hotels. They have been charged with operating without a hotel license and working in a business – food and beverage – that is reserved for Thais.
Police said they will summon executives of the remaining 14 hotels to face charges. The executives are all living abroad.
SOURCE: The Nation