Spanish tourist found after missing on Sunday night in Koh Samui mountains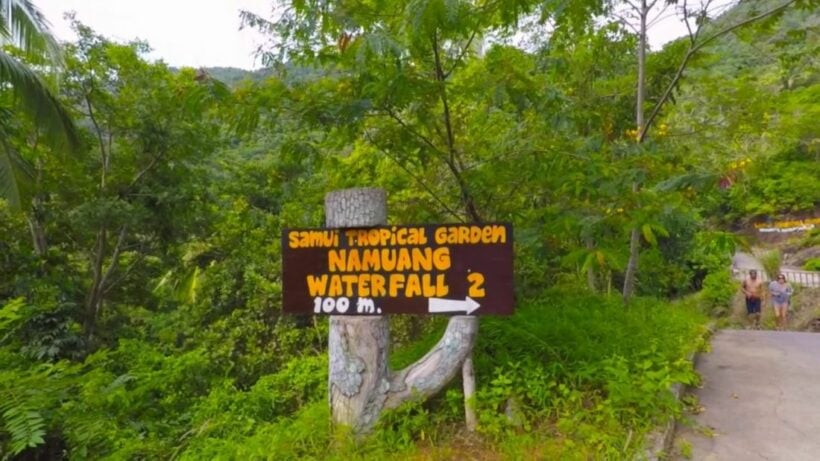 Missing Spanish tourist, 57 year old Luis Cabello Ortega, has been found on Koh Samui.
Island deputy police spokesman Pol. Col. Kritsana Pattanacharoen says Luis, who was lost in the forest of Na Muang Mountain on Koh Samui, has been found safe and well by villagers who returned him to his hotel in Tambon Borput. Luis says he enjoyed the scenery and kept walking up the higher levels of the waterfall only to realise that he was lost.
Pol Col Kritsana reported that the Spaniard lost his way in the forests around Na Muang 2 Waterfall at around 7.50pm on Sunday night. He called police by phone on the Tourist Police hotline of 1155, but later lost communication. Police officers and rescue workers could only find his motorcycle in front of the entrance to the waterfall.
A search team was sent out but had to stop around 11.45 on Sunday night due to heavy rains. Luis is now resting at the hotel recovering from exhaustion, according to police.
SOURCE: Thai PBS
Keep in contact with The Thaiger by following our
Facebook page
.
Never miss out on future posts by
following The Thaiger
.
Ang Thong National Park – Thailand's most beautiful islands?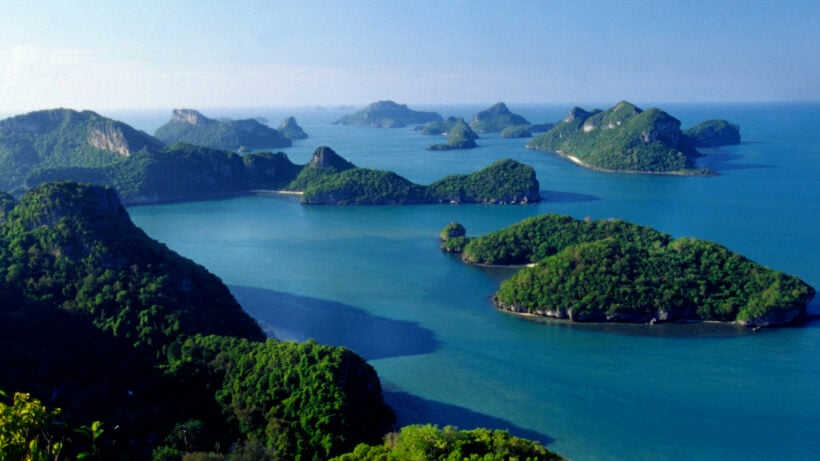 Today Manit takes you to Thailand's second-largest island Koh Samui and then on to the stunning Ang Thong National Marine Park off the coast of Surat Thani in the Gulf of Thailand to seek the answer to the question… are the Ang Thong National Marine Park islands Thailand's most beautiful.
Then we will explore a magnificent turquoise lagoon, enjoy paddling a kayak in Koh Sam Sao, a beach fire show at night and a few adventures along the way. The Thaiger is teaming up with Manit Monsur so you can see more of Thailand and share his talent and adventures.
Keep in contact with The Thaiger by following our
Facebook page
.
Never miss out on future posts by
following The Thaiger
.
Is Koh Pha Ngan Thailand's best island?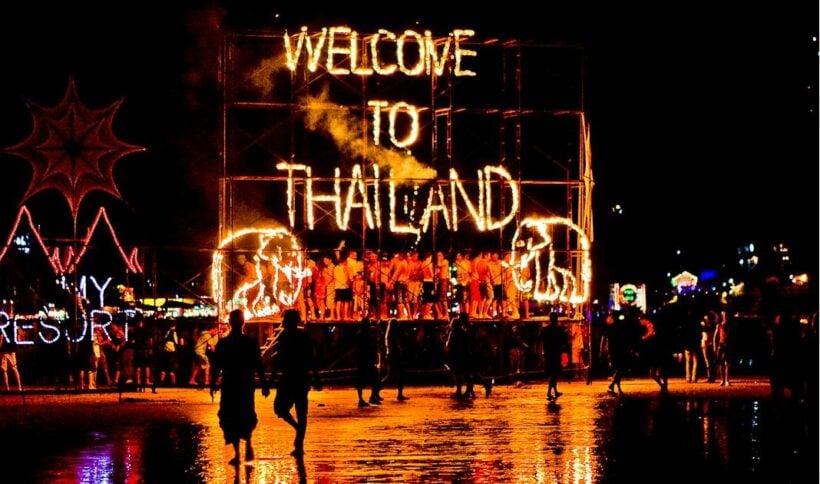 OPINION
Koh Pha Ngan was voted third best island in Asia in the 2020 Condé Nast's Readers Choice Awards. The island is widely known for its monthly Full Moon parties on Haad Rin beach, but Surat Thani governor Wichawut Jinto, who boasted about the island's recent rating, said there's more to Koh Pha Ngan than Haad Rin.
Condé Nast publishes a monthly travel magazine, Condé Nast Traveller, as well as GQ, Vanity Fair and Vogue. It's safe to say the publication's target audience is more interested in luxury resorts than dirt cheap party hostels and monthly beach raves. For example, for the best islands in the United States, Hilton Head Island in South Carolina was voted number 1. It's a golf lovers paradise and a popular vacation spot for suburban families.
A trip Koh Pha Ngan can be a completely different experience depending on where you go and what you do. Some stay on Haad Rin on the southeastern side of the island and have a trip like Hunter S. Thompson's drug-fueled "Fear and Loathing in Las Vegas," while some go to the western side for a yoga or healing retreat.
The Full Moon parties, which would draw more than 30,000 mostly foreign tourists, was put on pause due to the coronavirus pandemic restrictions in Thailand. But before the outbreak, the parties were known to be crazy with neon glow paint, fire jump rope and cheap buckets of alcohol and use of illicit drugs. The sand was so sticky that people were better off wearing shoes, and just about everyone pees (and pukes) in the ocean.
Even on the west side of the island, where it's more known for yoga and meditation retreats, things can sometimes get a little weird. A tourist said she did a "spiritual healing" ritual on the island known as a kambo cleanse where secretion from a South American frog is applied to burnt skin. She said "I feels like you're dying" but "it's great."
While the west side of the island has trendy resorts and bungalows, as well as a variety of yoga retreats and pricy vegan food, some people also live on a budget – a very tight budget. Some tourists even camped out on a hidden beach during the pandemic, a tourist claims. A local artist said he lives in a cave on the same beach.
Koh Pha Ngan topped Bali, Indonesia, which was number 9 on the list. Phuket was number 8 on the list and Koh Samui was number 10.
Here's what made the top 10 Asia islands in the Condé Nast Reader's Choice Awards 2020.
Cebu & Visayas, Philippines 95.83
Sri Lanka 95.45
Ko Pha Ngan, Thailand 95.30
Palawan, Philippines 95.22
Siargao Island, Philippines 95.19
Boracay, Philippines 95.06
Lombok, Indonesia 94.59
Phuket, Thailand 94.12
Bali, Indonesia 93.27
Koh Samui, Thailand 92.73
SOURCES: Condé Nast | Bangkok Post
Keep in contact with The Thaiger by following our
Facebook page
.
Never miss out on future posts by
following The Thaiger
.
Koh Pha Ngan and Chiang Mai win gongs in the latest Condé Nast Traveler Awards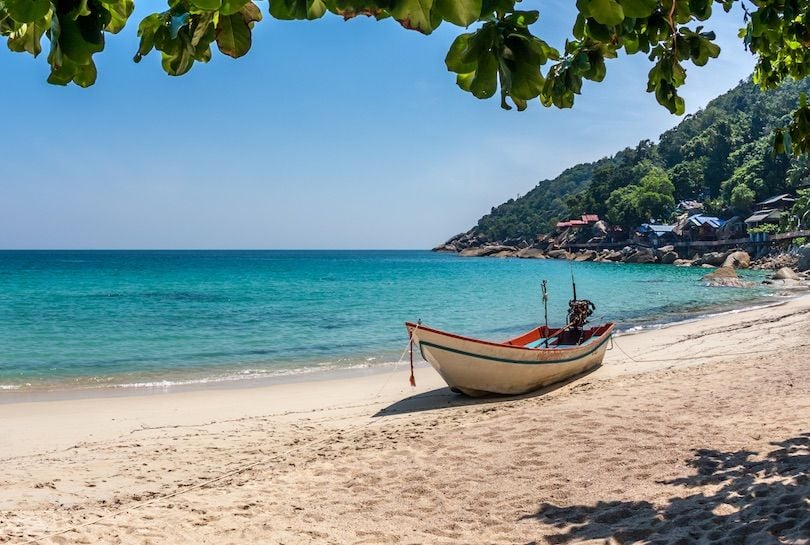 Koh Pha Ngan, a short ferry ride from Koh Samui off the coast of mainland Surat Thani, is the 'third best island in Asia', according to a vote in the readers' choice awards by Conde Nast Traveler. Thailand also ranked in 7th place in the 'Top 20 Countries in the World list.
Topping the 'Best Asian islands' list were Cebu & Visayas, Philippines and Sri Lanka. Koh Pha Ngan, at 3rd place, is the home of Rin Nok beach where party-going tourists gather for the monthly full moon parties. But they've been shut down since April when Thailand shut its borders. Two other Philippine islands – and Siargao and Palawan – made up the top 5.
But Surat Thani's governor Wichawut Jinto maintains there is more to Koh Pha Ngan than its full moon parties.
"The island boasts a blend of nightlife and beautiful natural scenery. The beach is a perfect cove flanked by mountains."
"Koh Phangan also has other beautiful beaches such as Thong Nai Pan, Khuad and Yao beaches. Apart from the beaches, Than Sadet waterfall is also a landmark attraction."
In other Condé Nast Traveler Awards, Chiang Mai was placed 2nd on the 'Top 10 Best Small Cities'. Who was number 1? San Miguel de Allende, Mexico. Bangkok, often a contender in the Best Big Cities Awards, didn't even figure in the Top 10 on the Condé Nast list this year. Kyoto, Japan, scored top spot in the Big City list this time.

Of course the TAT Governor Yuthasak Supasorn, seized the opportunity.
"We are always proud to see Thailand on this list, but in this challenging year when the Covid-19 restrictions are affecting international travel, it is indeed a very special honour."
"We would like to extend our sincerest appreciation to the readers of Condé Nast Traveler as well as travellers from across the globe for their confidence in Thailand. When all difficulties from the Covid-19 pandemic have improved, Thailand will certainly be more than ready to welcome international tourists once again."
But this year's Condé Nast Traveller Awards were announced at a time when much of the world isn't travelling. The magazine says the names in this year's edition were the ones that "brought voters comfort", that they "still connected with" long afterward and got them through the months without travel.
"These are the enduring gems that can withstand the test of time and the vicissitudes of circumstances. So while it is always an honour to be on this list, in this strangest of years, it is a special honour, indeed."
"Many readers have told us that when we emerge from this pandemic, they want to turn their attention to the classics, whether that means personal favourites or places they know have brought joy to others."
For more information on Condé Nast Traveller's Readers' Choice Awards 2020, check the full list HERE.
Keep in contact with The Thaiger by following our
Facebook page
.
Never miss out on future posts by
following The Thaiger
.