Nigerian drug suspect arrested after police chase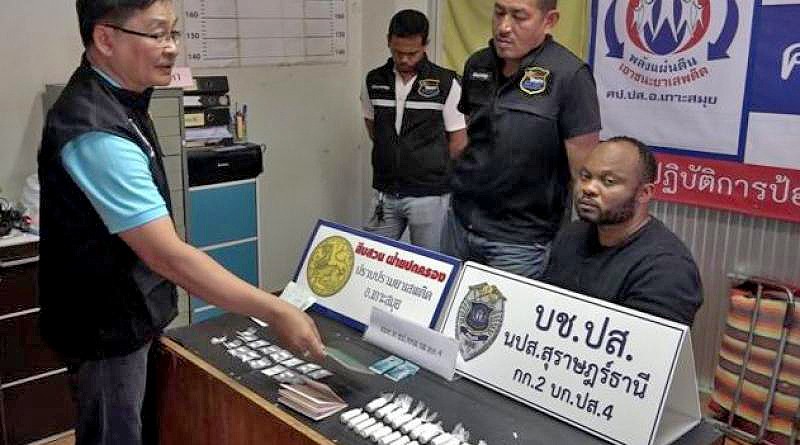 PHOTO: Matichon
Thai-language daily Matichon has reported that a Nigerian drug suspect did a runner after being tracked down by Samui police today.
In a scene straight out of an action thriller, Koh Samui policemen and soldiers had to chase down a Nigerian drug suspect who jumped out of a window of his rented house, climbed over the fence and dashed into a temple where he was finally pinned down.
Tourist and Immigration police together with some soldiers headed to a rented house in Bo Phut, after the Koh Samui district chief suspected the foreign tenant was selling drugs on the tourist island.
But 45 Chinedu Victor Okeke from Nigeria, wasn't going to surrender without a chase.. He quickly climbed out of the window, climbed over the fence it and ran into Wat Laem Suwannaram temple.
But the police and soldiers in hot pursuit caught him there and brought him back to the house.
Matichon reports that a search found that the suspect had hidden 4 bags of powder cocaine, weighing 2.5 grams, behind an electrical switch. Within a box containing imported alcohol were hidden 12 bags holding 11.3 grams of cocaine cubes and 27 tubes of the same drug weighing 271.6 grams.
The suspect confessed that the cocaine was his and that he'd bought it from a Nigerian friend. He said he sold the drugs to both Thai and foreign tourists for 1,000-18,000 baht at various entertainment venues on the island.
SOURCE: Thai Residents
Keep in contact with The Thaiger by following our
Facebook page
.
Never miss out on future posts by
following The Thaiger
.
Is Koh Pha Ngan Thailand's best island?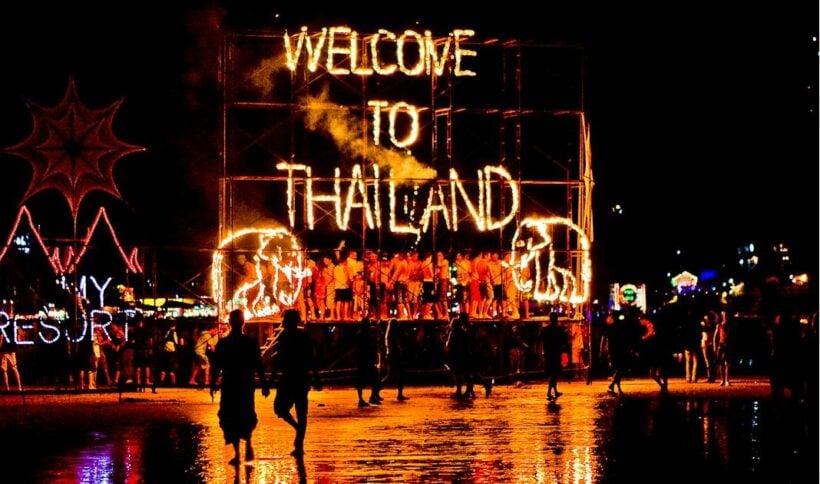 OPINION
Koh Pha Ngan was voted third best island in Asia in the 2020 Condé Nast's Readers Choice Awards. The island is widely known for its monthly Full Moon parties on Haad Rin beach, but Surat Thani governor Wichawut Jinto, who boasted about the island's recent rating, said there's more to Koh Pha Ngan than Haad Rin.
Condé Nast publishes a monthly travel magazine, Condé Nast Traveller, as well as GQ, Vanity Fair and Vogue. It's safe to say the publication's target audience is more interested in luxury resorts than dirt cheap party hostels and monthly beach raves. For example, for the best islands in the United States, Hilton Head Island in South Carolina was voted number 1. It's a golf lovers paradise and a popular vacation spot for suburban families.
A trip Koh Pha Ngan can be a completely different experience depending on where you go and what you do. Some stay on Haad Rin on the southeastern side of the island and have a trip like Hunter S. Thompson's drug-fueled "Fear and Loathing in Las Vegas," while some go to the western side for a yoga or healing retreat.
The Full Moon parties, which would draw more than 30,000 mostly foreign tourists, was put on pause due to the coronavirus pandemic restrictions in Thailand. But before the outbreak, the parties were known to be crazy with neon glow paint, fire jump rope and cheap buckets of alcohol and use of illicit drugs. The sand was so sticky that people were better off wearing shoes, and just about everyone pees (and pukes) in the ocean.
Even on the west side of the island, where it's more known for yoga and meditation retreats, things can sometimes get a little weird. A tourist said she did a "spiritual healing" ritual on the island known as a kambo cleanse where secretion from a South American frog is applied to burnt skin. She said "I feels like you're dying" but "it's great."
While the west side of the island has trendy resorts and bungalows, as well as a variety of yoga retreats and pricy vegan food, some people also live on a budget – a very tight budget. Some tourists even camped out on a hidden beach during the pandemic, a tourist claims. A local artist said he lives in a cave on the same beach.
Koh Pha Ngan topped Bali, Indonesia, which was number 9 on the list. Phuket was number 8 on the list and Koh Samui was number 10.
Here's what made the top 10 Asia islands in the Condé Nast Reader's Choice Awards 2020.
Cebu & Visayas, Philippines 95.83
Sri Lanka 95.45
Ko Pha Ngan, Thailand 95.30
Palawan, Philippines 95.22
Siargao Island, Philippines 95.19
Boracay, Philippines 95.06
Lombok, Indonesia 94.59
Phuket, Thailand 94.12
Bali, Indonesia 93.27
Koh Samui, Thailand 92.73
SOURCES: Condé Nast | Bangkok Post
Keep in contact with The Thaiger by following our
Facebook page
.
Never miss out on future posts by
following The Thaiger
.
Koh Pha Ngan and Chiang Mai win gongs in the latest Condé Nast Traveler Awards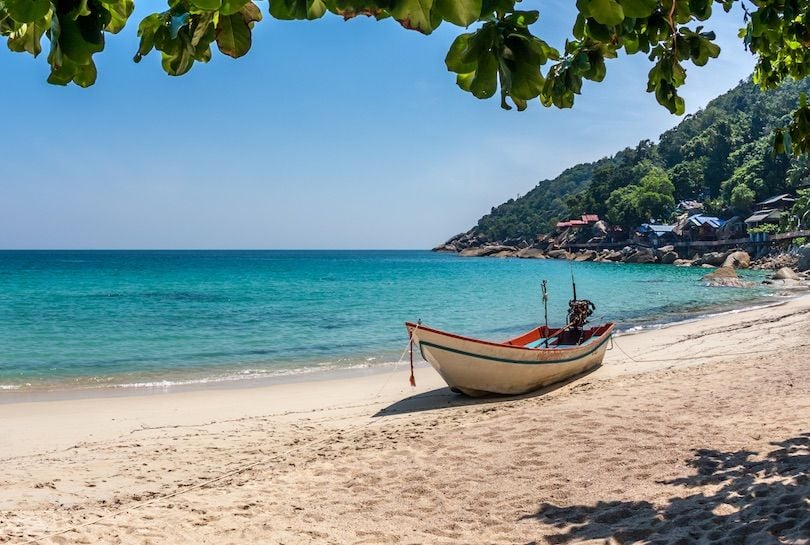 Koh Pha Ngan, a short ferry ride from Koh Samui off the coast of mainland Surat Thani, is the 'third best island in Asia', according to a vote in the readers' choice awards by Conde Nast Traveler. Thailand also ranked in 7th place in the 'Top 20 Countries in the World list.
Topping the 'Best Asian islands' list were Cebu & Visayas, Philippines and Sri Lanka. Koh Pha Ngan, at 3rd place, is the home of Rin Nok beach where party-going tourists gather for the monthly full moon parties. But they've been shut down since April when Thailand shut its borders. Two other Philippine islands – and Siargao and Palawan – made up the top 5.
But Surat Thani's governor Wichawut Jinto maintains there is more to Koh Pha Ngan than its full moon parties.
"The island boasts a blend of nightlife and beautiful natural scenery. The beach is a perfect cove flanked by mountains."
"Koh Phangan also has other beautiful beaches such as Thong Nai Pan, Khuad and Yao beaches. Apart from the beaches, Than Sadet waterfall is also a landmark attraction."
In other Condé Nast Traveler Awards, Chiang Mai was placed 2nd on the 'Top 10 Best Small Cities'. Who was number 1? San Miguel de Allende, Mexico. Bangkok, often a contender in the Best Big Cities Awards, didn't even figure in the Top 10 on the Condé Nast list this year. Kyoto, Japan, scored top spot in the Big City list this time.

Of course the TAT Governor Yuthasak Supasorn, seized the opportunity.
"We are always proud to see Thailand on this list, but in this challenging year when the Covid-19 restrictions are affecting international travel, it is indeed a very special honour."
"We would like to extend our sincerest appreciation to the readers of Condé Nast Traveler as well as travellers from across the globe for their confidence in Thailand. When all difficulties from the Covid-19 pandemic have improved, Thailand will certainly be more than ready to welcome international tourists once again."
But this year's Condé Nast Traveller Awards were announced at a time when much of the world isn't travelling. The magazine says the names in this year's edition were the ones that "brought voters comfort", that they "still connected with" long afterward and got them through the months without travel.
"These are the enduring gems that can withstand the test of time and the vicissitudes of circumstances. So while it is always an honour to be on this list, in this strangest of years, it is a special honour, indeed."
"Many readers have told us that when we emerge from this pandemic, they want to turn their attention to the classics, whether that means personal favourites or places they know have brought joy to others."
For more information on Condé Nast Traveller's Readers' Choice Awards 2020, check the full list HERE.
Keep in contact with The Thaiger by following our
Facebook page
.
Never miss out on future posts by
following The Thaiger
.
2 foreigners in same hotel as the Koh Samui woman test positive for Covid-19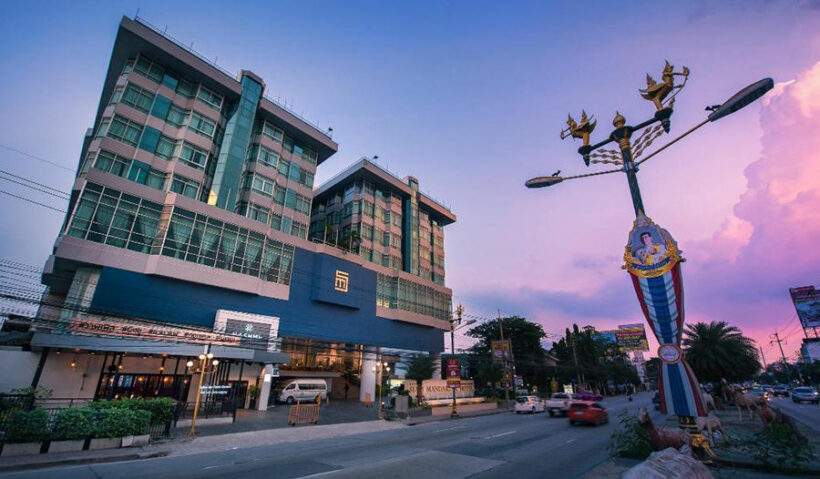 Officials are reviewing the use of a Samut Prakan hotel, just outside Bangkok, as a quarantine facility, after 3 foreign nationals staying there tested positive for Covid-19. The first was a 57 year old woman who developed symptoms of the virus after she had completed 14 days' quarantine and had returned to her home on the island of Koh Samui. It's understood the woman has both Thai and French citizenship; she was born in Thailand and is married to a French national.
Yesterday, Sophon Iamsirithavorn from the General Communicable Diseases Division, confirmed 2 more foreigners staying at the same hotel, in the central province of Samut Prakan, also tested positive. All 3 are now receiving hospital treatment, but Sophon says officials are still not sure how they became infected or if their cases are even linked. He adds that the hotel, named in a Bangkok Post report as the Siam Mandarina, may not meet the required standard of an alternative state quarantine facility.
Thai PBS World reports that the hotel has been thoroughly disinfected by health authorities after traces of Covid-19 were found on equipment in the hotel gym. It's understood the Disease Control Department is in talks with Samut Prakan health officials regarding a possible suspension of the hotel as a quarantine 'ASQ' facility.
Officials are also deciding whether to release those currently quarantining in the hotel once they've completed their 14 days, or whether they should be required to install a tracking app on their phones or other means to trace them post-quarantine. Tests are also being carried out on each of the 3 patients to determine if there is a match between the virus strains in each of them.
SOURCE: Thai PBS World | Bangkok Post
Keep in contact with The Thaiger by following our
Facebook page
.
Never miss out on future posts by
following The Thaiger
.