The Korean Wave – a tsunami of cultural opportunity for ASEAN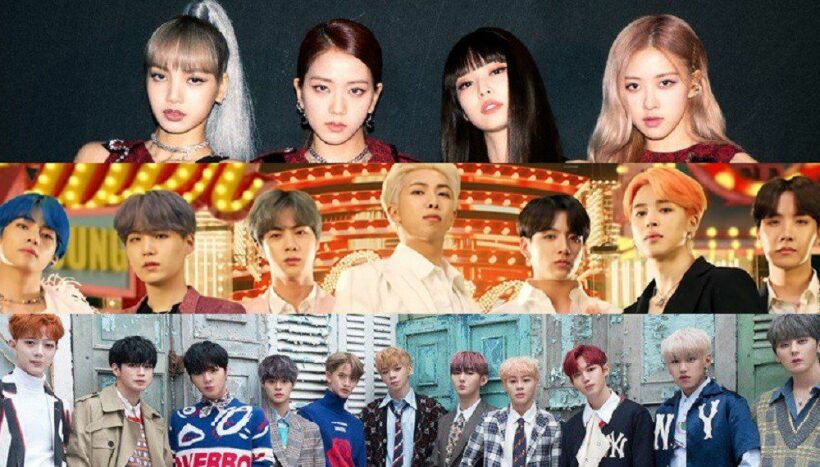 BTS, Blackpink, ASEAN, K-Pop
by The Star Online – Asia News Network
TV drama, pop music, culture, food. The 'Korean Wave' is on its way.
The Korean Wave was the hot topic at the ASEAN-Korea Media Forum held in Seoul recently, with experts saying that it has, in fact, enhanced cultural exchanges between the republic and the entire region.
Korean bands Blackpink and BTS are currently the two most popular bands in Thailand.
Under the theme "Korean Wave in ASEAN: Successful Past and Sustainable Future", speakers from media organisations, government and academia spoke about ways the phenomenon could be further spread through partnerships in the region.
The Korean Wave, or Hallyu, refers to the global popularity of South Korea's cultural economy exporting pop culture, enter-tainment, music, TV dramas and movies.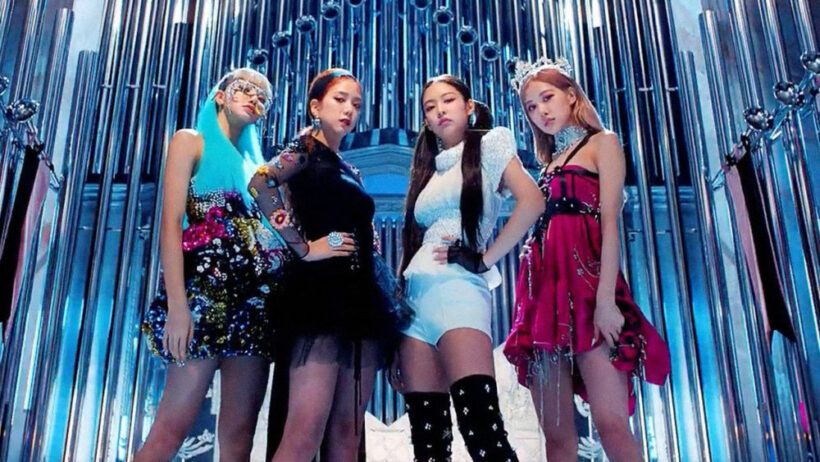 Current K-Pop female pop-heavyweights, 'BlackPink'
A long-time journalist and Korean drama fan, June H.L. Wong, says that regional media didn't jump on board the first wave of dramas and earlier K-pop in the early 2000s.
"It wasn't until the mid-2000s that the media started covering K-entertainment as awareness, access and opportunity improved," said Wong, in her paper.
Wong says that by 2011, ASEAN media had regular coverage on K-pop culture and today, its stories are an accepted part of ASEAN news content. Noting that for the millennials, the new mainstream media was social, Wong added that K-idols and their fan clubs have become the supreme masters of these tools to keep in touch and up to date.
"More Korean pop songs now include English lyrics and more pop bands have English-speaking members, like BTS' Kim Nam-joon (RM)," she added.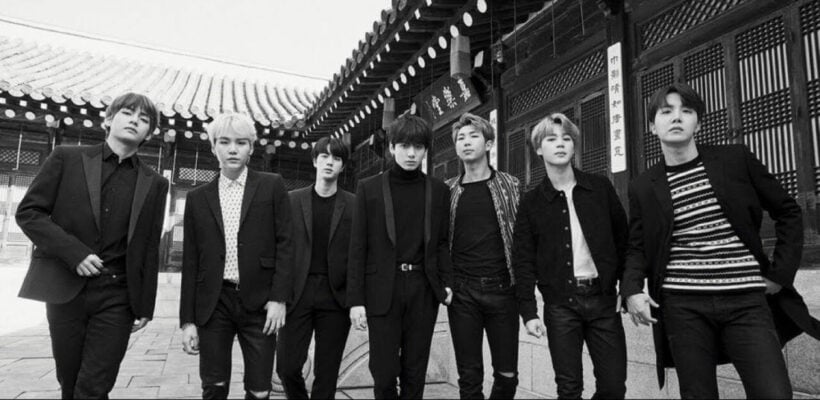 Matching 'The Beatles' for the most number of #1 Albums on the US charts in one year – 'BTS'
The Korean Wave is expected to play an important role in stimulating greater partnership, coupled with President Moon Jae-in's New Southern Policy to prosper together with ASEAN, said Kwon Chung-won, CEO and publisher of The Korea Herald.
Jang Won-ho, a professor at the University of Seoul said the empathy being cultivated among members of the BTS fan club, while idolising Hallyu content, has lead to the creation of a cultural community beyond national borders.
"It should be the future of Hallyu," said Jang.
He also noted the influence of BTS, saying that since the band saw themselves as a role model, the band has been working with bodies like UNICEF to raise funds for the "Love Myself" campaign.
Watch BTS' 'RM' speak at the UN about their 'Love Yourself' campaign…
SOURCE: the star.com.my
Want more from the Thaiger family?
📱 Download our app on Android or iOS for instant updates on your mobile
📧 Subscribe to our daily email newsletter
👍 Like/Follow us on Facebook
🔔 Subscribe to or Join our YouTube channel for daily video updates


Find more SE Asian News courtesy of Thaiger.

Broke? Find employment in Southeast Asia with JobCute Thailand. Rich? Invest in real estate across Asia with FazWaz Property Group. Even book medical procedures worldwide with MyMediTravel, all powered by DB Ventures.

ASEAN leaders speak about Saturday's Myanmar summit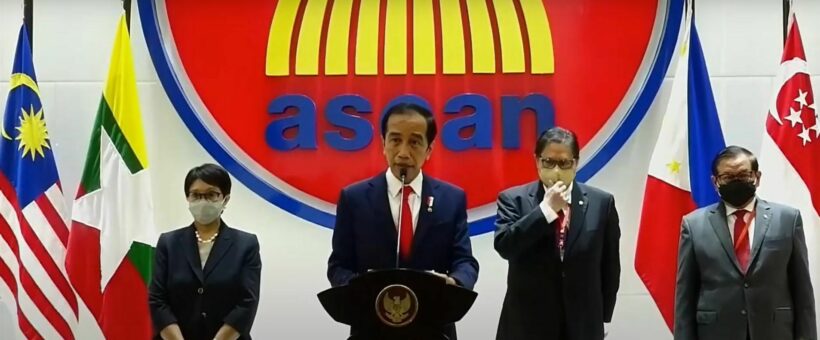 In Jakarta on Saturday, leaders of the ASEAN countries met to convince Burmese junta leader Min Aung Hlaing to work with them towards progress. Full cover from The Thaiger of what was discussed at the meeting can be found here. During and after the meetings, nation leaders and representatives voiced their concerns and goals regarding the crisis in Myanmar.
Tim Newton's video assessment of what would happen at the meeting HERE.
Indonesian President Joko Widodo was vocal in his calls for the creation of an ASEAN delegation to travel to Myanmar and assess the situation. He stressed that it was imperative for this special envoy to interact with all parties involved in the Burmese crisis, and not just the military.
Malaysian PM Muhyiddin Yassin, in step with other ASEAN leaders, issued a statement strongly calling for a stop to violence against civilians, and for the release of political detainees.
"The deplorable situation in Myanmar must stop immediately. Malaysia believes the killings and violence must end. All parties must urgently restraint from any provocations and actions that will perpetuate violence and unrest."
Singapore PM Lee Hsien Loong believes that achieving peace in Myanmar is an uphill battle but remains hopeful.
"I'm sure that in implementing this, there's a long way forward because there's one thing to say you'll cease violence and release political prisoners; it's another thing to get it done. And to have an inclusive discussion in order to reach a political resolution is even harder still, but at least there are some steps forward which we can take. But I would say overall it has been a productive meeting, and it has pointed the next steps forward for us. If ASEAN had not met or had not been able to come to a conclusion on the matter, that would have been very bad."
Singapore has been vocal in its call for the immediate release of political prisoners and an urgent stop to violence, sentiments PM Lee reiterated during the ASEAN leaders meeting. He believes that this is the first step to a resolution that must involve both the military junta and the National League for Democracy, the Burmese party led by Aung Sun Suu Kyi. The military has had an active role in Burmese politics for years, but the NLD has the support of the public needed to bring peace to the troubled country.
The Singaporean PM also expressed hope that Myanmar can return to peaceful government more quickly than the riots in 1989 which took more than 20 years to recover from, but he stressed that while Southeast Asian nations can offer support, the final resolution must be made by the Burmese themselves within the Myanmar border.
"I hope it doesn't take as long this time, but I think it is going to be a difficult journey for them because a political reconciliation or resolution which is necessary is a very tough one to make. And we wish them well and we will do our part where we can be helpful."
Philippines Foreign Secretary Teddy Locsin agreed, asserting that Myanmar must find peace on its own before it devolves into civil war.
"This is what Myanmar must avoid: geographical, political, social and national disintegration into warring ethnic parts. Myanmar on its own must find peace again."
The Secretary attended as Philippines President Rodrigo Duterte, similar to Thai PM Prayut Chan-o-cha, decided against joining the ASEAN summit with other nation leaders, and sent a delegate in his place instead.
The National Unity Government, made up of deposed Myanmar lawmakers, complained of a lop-sided summit that allowed the Burmese military a seat, but no representation for the Burmese people. They issued a strongly-worded statement against their omission from talks.
"Meetings that contribute to a solution to the deepening crisis in Myanmar are welcome. Meetings that exclude the people of Myanmar but include murderer-in-chief Min Aung Hlaing … are unlikely to be helpful."
Amnesty International released a similarly sharp statement before the meeting calling for a more forceful response to the Burmese military Junta, though the leaders at the ASEAN summit will likely be walking on eggshells to try to create open dialogue channels between Myanmar and other Southeast Asian countries.
"The crisis initiated by a murderous and unrepentant Myanmar military has engulfed the country and will cause severe aftershocks — humanitarian and more — for the entire region. The Indonesian authorities are duty-bound to investigate Senior General Min Aung Hlaing and other Myanmar military officials who may join his delegation to Jakarta."
SOURCE: Reuters, Bangkok Post, and Channel News Asia
Want more from the Thaiger family?
📱 Download our app on Android or iOS for instant updates on your mobile
📧 Subscribe to our daily email newsletter
👍 Like/Follow us on Facebook
🔔 Subscribe to or Join our YouTube channel for daily video updates
Summit: Burmese military open to ASEAN delegation visits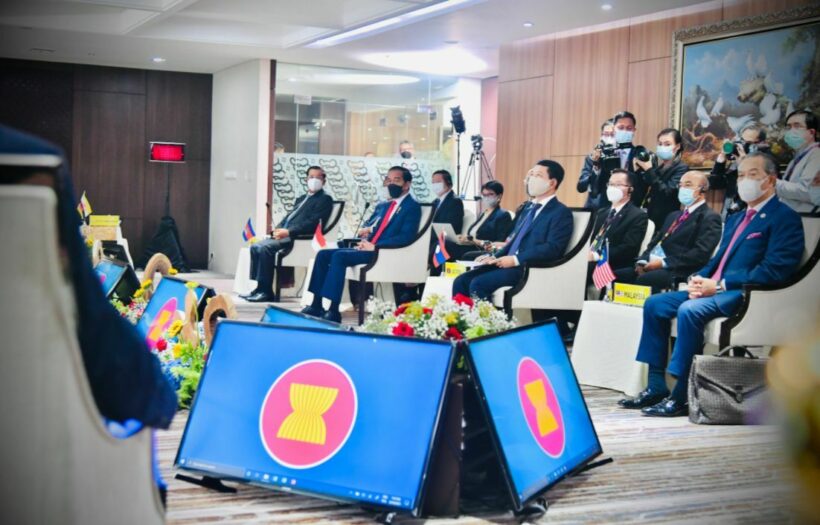 Today's ASEAN summit in Jakarta has yielded progress regarding the situation in Myanmar with Burmese junta leader Min Aung Hlaing stating he's not opposed to a special envoy being created and dispatched to Myanmar. The military leader also said he would consider several other steps proposed by the leaders of the Asian nations. With leaders or representation from most countries of the 10 members of the Association of Southeast Asian Nations, today's meetings carried high expectations to work towards some sort of resolution.
Members of the coalition at the summit requested six steps they want from the Burmese military, the first of which was for Burmese authorities to allow an ASEAN delegation to visit. They also called for a cessation of violence against unarmed civilians, allowing humanitarian aid across the borders and releasing the political prisoners taken since the February 1st coup.
The Burmese general said he heard the request of the ASEAN summit and would take into consideration the ones he thought were constructive. He also said he was not opposed to involvement from the Southeast Asian coalition including a visit and humanitarian aid. The next step is to plan the visits to Myanmar figuring out who will bring the aid and inspections and when.
General Min gave the gathered leaders his perspective on the events leading to the February 1st coup and the situation in Myanmar regarding demonstrators and civil unrest until now, along with his vision of the future of Myanmar. Leaders were reported to have each given their response directly and spoke about the meeting after the summit.
The National Unity Government, a coalition of ousted Burmese lawmakers, voice opposition to the meeting that included the brutal military leader, but no representation for the people of Myanmar, stating that with their exclusion, meetings were not likely to be successful. Security forces outside the summit, held at ASEAN Secretariat headquarters in Jakarta, monitored and broke up some small protests outside of the closed-door meeting as well. Amnesty International weighed in as well with a strong statement against the Burmese military junta.
"The crisis initiated by a murderous and unrepentant Myanmar military has engulfed the country, and will cause severe aftershocks — humanitarian and more — for the entire region."
Some have called for Myanmar to be expelled from the ASEAN coalition but sentiment within the organisation leans towards engaging Myanmar to try to bring peace to Southeast Asia rather than alienating them. Today's ASEAN summit was a cautious first step.
SOURCE: Channel News Asia
Want more from the Thaiger family?
📱 Download our app on Android or iOS for instant updates on your mobile
📧 Subscribe to our daily email newsletter
👍 Like/Follow us on Facebook
🔔 Subscribe to or Join our YouTube channel for daily video updates
ASEAN Summit on Myanmar – will it achieve anything? | VIDEO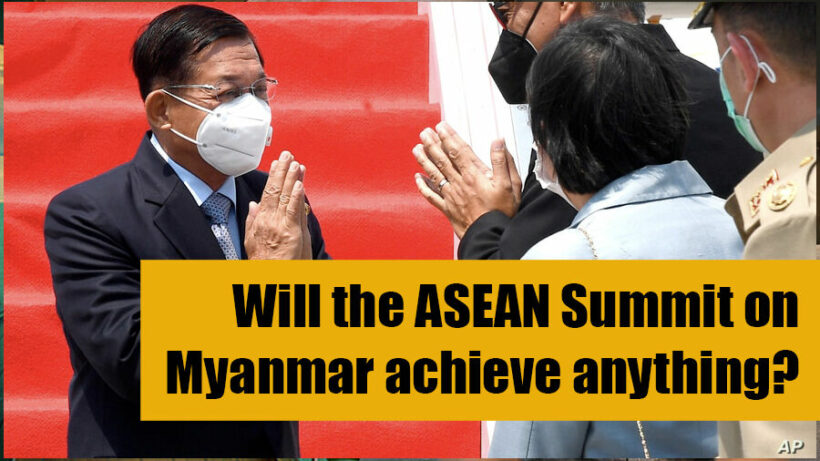 Today the Association of Southeast Asian Nations will hold a special summit today to discuss the crisis in Myanmar. The meeting is being held at the current secretariat for the Bloc, in Jakarta.
There will be huffing and puffing, a group photo, a few grand-standing leaders shaking their fingers at the Burmese chiefs, and then everyone will go home.
And, as usual, ASEAN would have once again achieved precisely nothing.
Missing are the President of the Philippines and the Thai PM. They are both sending underlings, in the case of Thailand, the veteran foreign minister Don Pramudwinnai. When PM Prayut spoke with the Indonesian President Joko Widodo on Thursday, he expressed "concern and worries" about the situation in Myanmar told him that he'd stay home to focus on the rise in Covid cases.
The Burmese Army chief, Min Aung Hlaing, conformed this week that he will attend… probably more about stumping up his credentials as the defect leader and getting some international recognition. How ASEAN can even provide a podium for this military thug is unconscionable.
The Thaiger's Tim Newton has his thoughts on the Saturday Summit.
Want more from the Thaiger family?
📱 Download our app on Android or iOS for instant updates on your mobile
📧 Subscribe to our daily email newsletter
👍 Like/Follow us on Facebook
🔔 Subscribe to or Join our YouTube channel for daily video updates