New Malaysian political sex video appears on Pornhub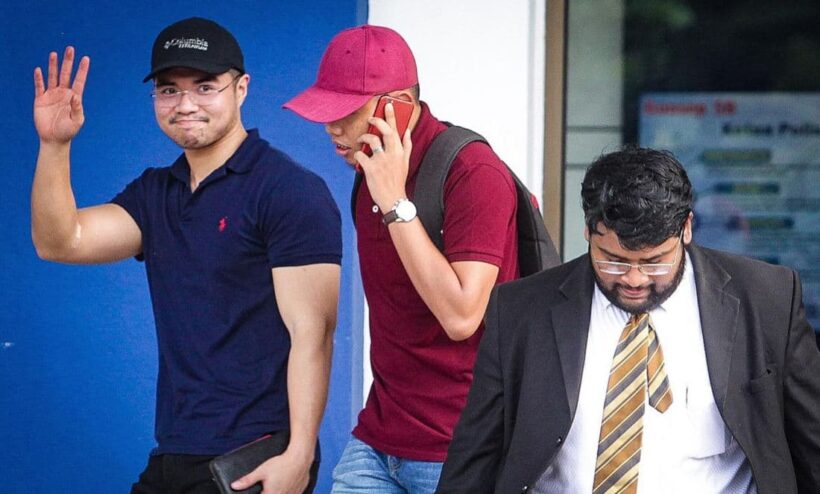 PHOTO: Haziq Abdullah Abdul Aziz, sacked and
A new video clip showing Malaysia's former deputy minister's aide, Haziq Abdullah Abdul Aziz, and a man resembling the Economic Affairs Minister Datuk Seri Azmin Ali, has appeared on YouTube, while a nine-minute-plus full version has been uploaded to porn site Pornhub.
As with earlier clips, the YouTube video (which may be removed for violating the video file-sharing site's community standards) shows two naked men in bed facing a television set playing a news broadcast.
Haziq, who has confessed to being one of the men in earlier videos, is seen getting up from bed, while the second man, whom Haziq has alleged is Azmin (and certainly looks like the Minister), uses his handphone. Haziq is then seen walking across the room after putting on a bathrobe.
The video, titled "No way", was uploaded on June 25.
Meanwhile, a nine-minute-plus video was also uploaded to Pornhub. This video, titled "Scandal Azmin Ali Full", appears to be the full version of various clips that have gone viral over the last few weeks.
Haziq, the Santubong PKR Youth chief, has been issued a 'show-cause' letter by his party. He has also been sacked as senior private secretary to the Deputy Primary Industries Minister.
Minister Azmin continues to deny any involvement in the sex video and called it a "nefarious plot to destroy his political career". Police are continuing their investigation into the matter.
SOURCE: The Star – Asia News Network
KL's Petronas Tower architect Cesar Pelli dies at 92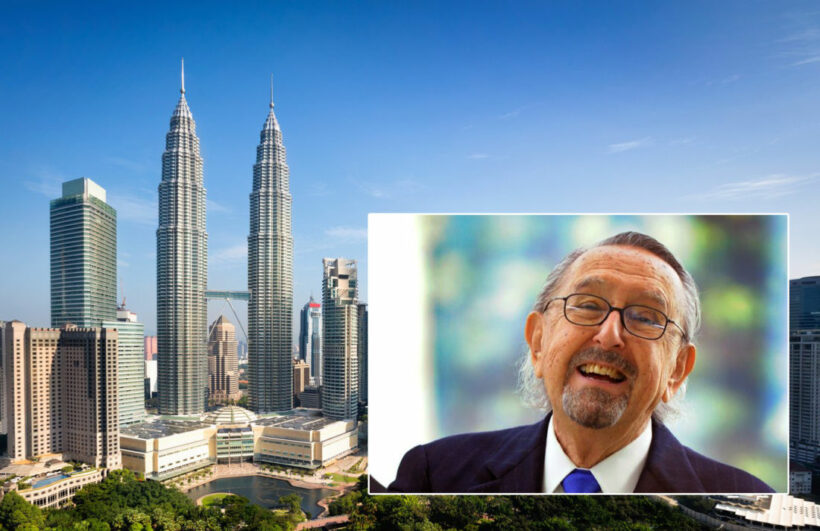 "It is with great sadness that we announce the loss of our founder, mentor, and great friend, César." – business partner Fred W. Clarke.
From Malaysia to the US, famed architect Cesar Pelli, known for his innovative skyscrapers and use of coloured glass, has died at the age of 92.
"He was a gifted architect and teacher, two callings he effortlessly combined as one. I am profoundly grateful to my great friend and partner," said Fred W. Clarke.
Among 300 other awards, Argentine-born architect Cesar Pelli won the Aga Khan Award for Architecture for designing the Petronas Towers in Kuala Lumpur. The Pacific Design Centre in California opened in 1975, but is still viewed as an example of cutting-edge architecture. Pelli also designed New York's World Financial Centre, now called Brookfield Place.
But much of Pelli's legacy endures not in his buildings, but in his teachings. He served as dean of Yale University's School of Architecture in 1977 to 1984 and wrote several books on his approach to architecture.
"He was a warm and gracious man, a civilizing presence in his life and his work, an architect of great dignity and lively creativity who did as much as anyone in the last generation to evolve the form of the skyscraper" – Architecture critics like Paul Goldberger.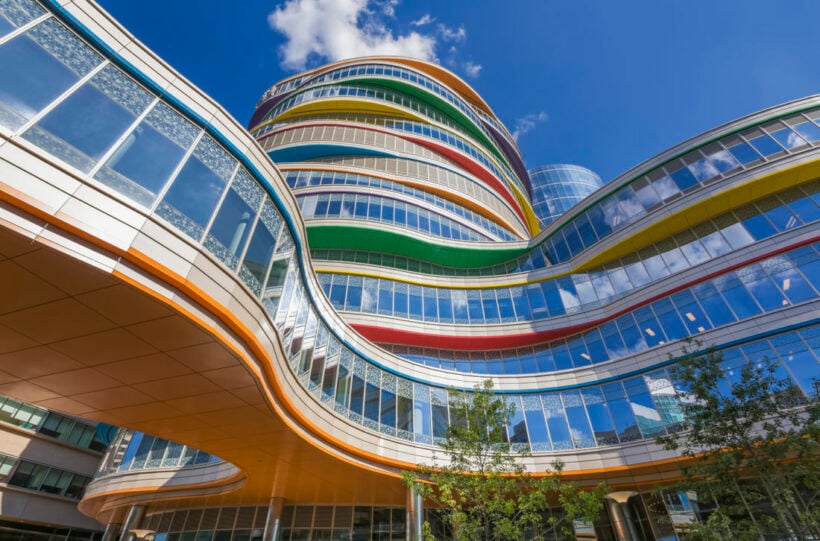 Mystery 90 kilogram load was added to cargo flight list on MH370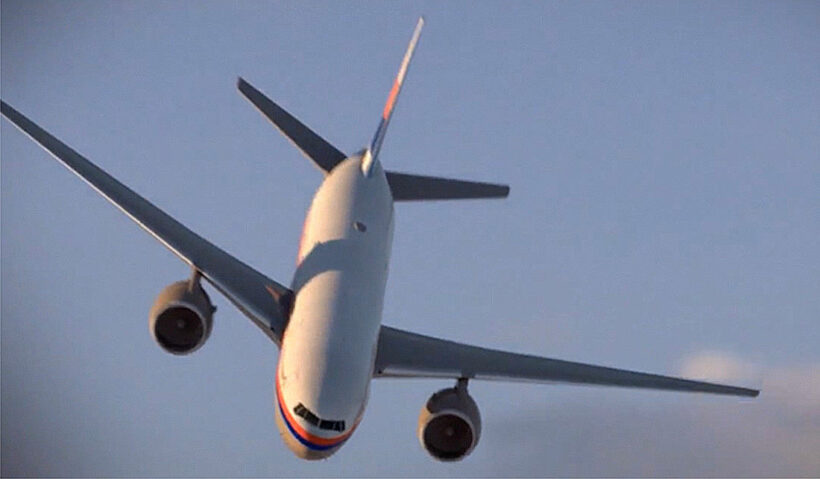 French investigators looking into the disappearance of the Malaysian Boeing 777, flight MH370, say they have discovered a previously undeclared 89 kilogram load that was only added to the cargo list after takeoff.
The sun.co.uk reports that French engineer Ghyslain Wattrelos, who lost his wife and two of his three children in the crash, detailed the claims to judges investigating the incident in Paris last week. France is the only country with an ongoing investigation into the mysterious incident. Four French citizens were lost when MH370 went missing.
He revealed that a container on the flight was also found to be overloaded, but no explanation was ever given.
"We learned that a mysterious load of 89 kilograms had been added to the flight list after takeoff," Ghyslain told French daily paper Le Parisien.
"A container was also overloaded, without anyone knowing why. It may be incompetence or manipulation. Everything is possible."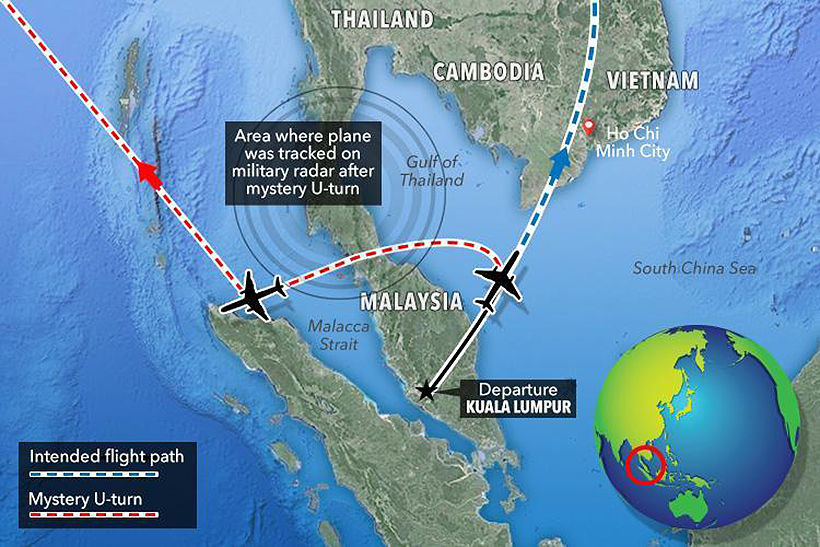 He also says investigations discovered versions of the flight's passenger list contradicted each other.
Theories about the crash have also focused on a shipment of lithium batteries that were on-board the plane. Two months after the disappearance, NNR Global revealed it had shipped 2,453 kilograms of items on the plane, of which 221 kilograms were lithium batteries.
Ghyslain posited the theory that the lithium batteries may have sparked a fire. But this theory has been investigated already in Malaysia and described as "highly improbable" by the Malaysian Government's final report into the crash last year.
Flight 370 disappeared on March 8, 2014 on a routine scheduled flight from KL, Malaysia, to Beijing in China with 239 people on-board. Just 38 minutes into the flight it lost contact with Malaysia Airlines.
Last week the same French investigation released a finding saying that someone "was in control of the plane" until the end.
Read that story from The Thaiger HERE.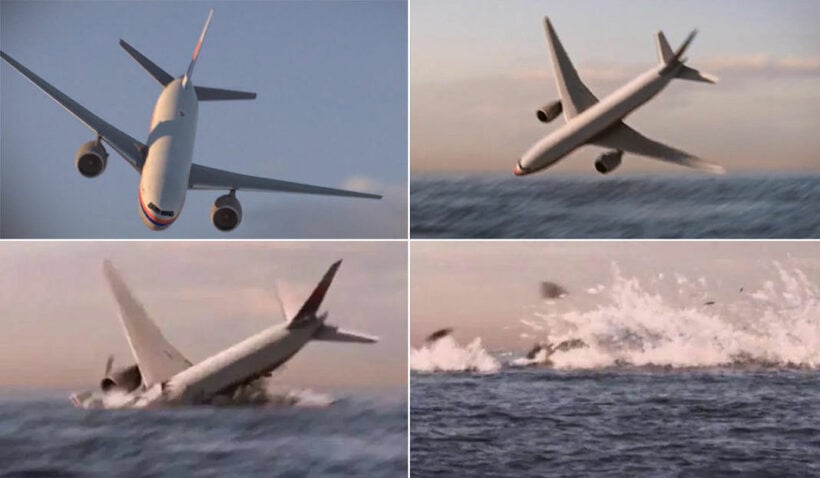 Artists impression of the final moments of MH370 and its 239 people onboard
Former BRN negotiator slams Thailand as being insincere at peace talks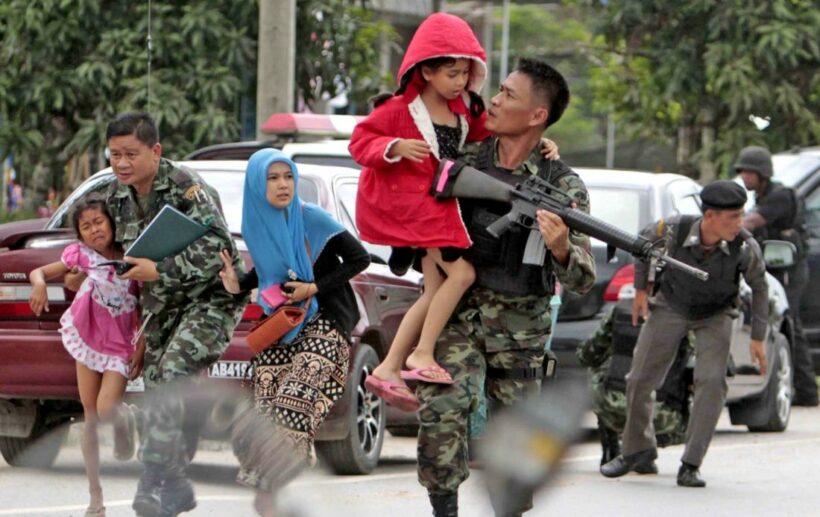 PHOTO: thailandchatter.com
A similar number of people have been killed in the Southern Insurgency in Thailand as in the conflicts at the Gaza Strip and West Bank in Palestine over the past 15 years. But the religious and realestate conflict at the southern Thai border with Malaysia has had a lot less international media coverage.
One of the Malay negotiators, who has been part of peace initiatives over the past four years, resigned in May. He has spoken to Benar News about his frustrations with Thai negotiators.
The lead negotiator, Sukree Hari, for Muslim rebels fighting for a separate state in southern Thailand, has slammed the Thai government as "insincere and indifferent" in peace talks.
He has headed a rebel delegation at peace talks with the Thai government for the past four years. He resigned in May this year citing health issues. He was part of a three-person delegation at talks representing the largest group fighting in Thailand's South, the Barisan Revolusi Nasional (BRN).
MARA Patani, the panel representing separatist groups and factions at the Malaysia-brokered talks, has not yet named a replacement for Sukree, according to its spokesman.
Sukree claimed the Thai government "is not sincere about resolving the conflict in Patani. The negotiations held thus far were a tactic for wasting Malay Patani people's time."
The talks involve to the three southernmost provinces of Thailand – Narathiwat, Pattani and Yala – and the ethnic Malay Muslims who live there.
"Whatever was agreed together at the negotiating table, the Thai side was not willing to sign, and that is clear proof that the Thai side was just pretending in the negotiations, playing for time," he said in a recent interview with BenarNews in northern Malaysia.
Talks launched in 2015 under the junta that ruled Thailand until earlier this month have been on hold, and their only outcome – a proposed ceasefire in one province or "safety zone" – never took place.
The negotiations were dogged by allegations that rebel leaders in touch with fighters on the ground were not participating in the talks and did not support the effort. But Sukree denied this.
When speaking to Benar News he declined to answer when asked if BRN was responsible for attacks in the south in recent years that are never claimed by any group but typically blamed on "militants" and "insurgent" by Thai security forces. The region has been under martial law almost continually since 2004.
In the latest attack yesterday (Wednesday), three soldiers patrolling a road in Bacho district of Narathiwat province were seriously injured when suspected insurgents detonated a bomb.
Read The Thaiger story HERE.
And on Monday, three marines were injured in a roadside bomb attack in the same district while traveling in a light armoured vehicle.
Thai officials meanwhile stress that talks were under way at various levels, although the last publicly announced formal meeting with MARA Patani was in 2017.
"At present, we still have peace talks in accordance with national strategy. The Thai government is always open for all dissident groups to talk, without forcing anyone to," retired Lt. Gen. Udomchai Thammasarorat, the chief Thai negotiator, told Benar News.
SOURCE: Benar News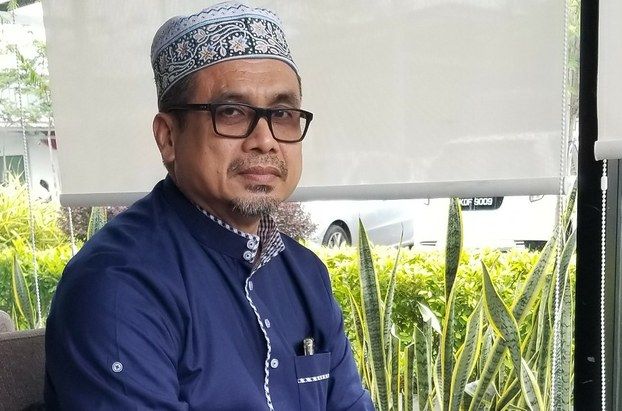 PHOTO: Sukree Hari – Nani Yusof/Benar News