Busted! Cambodia cracks down on suggestive Facebook sellers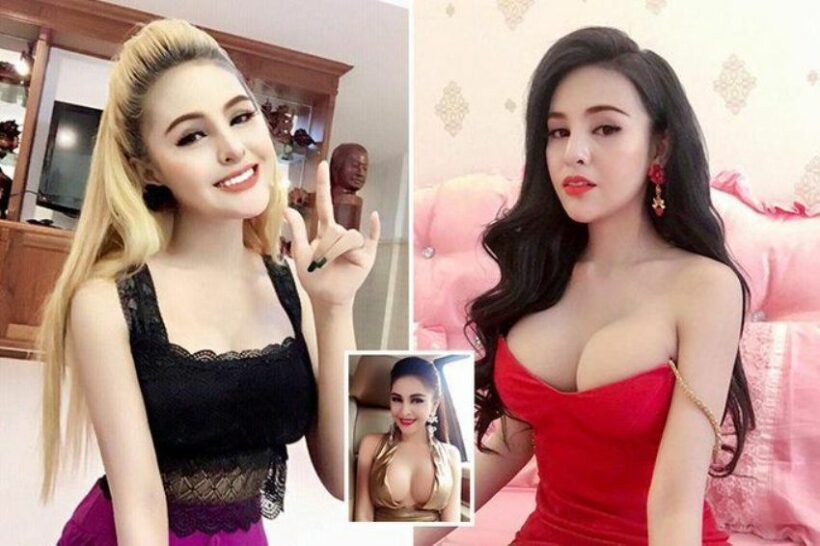 Cambodian women's rights groups are slamming a crackdown on well endowed women who wear "provocative clothing" while selling goods live on Facebook, calling the crackdown dangerous and baseless. Seven groups point out that the women are breaching no law.
"There is no evidence-based research that affirms that women's clothing choice is the root cause of degradation of social morality."
Cambodian PM Hun Sen says low cut tops are "an affront to Cambodian culture." He has ordered authorities to track down and warn vendors who wear them while selling items like clothes and cosmetics, a popular trend in the conservative country.
"Go to their places and order them to stop live-streaming until they change to proper clothes. This is a violation of our culture and tradition."
The PM says such behavior encourages sexual abuse and violence against women.
Although Cambodia's young population is increasingly educated, many still expect women to be submissive and compliant, a legacy of "Chbab Srey," an oppressive code of conduct for women in the form of a poem, which remained on primary school curricula until 2007.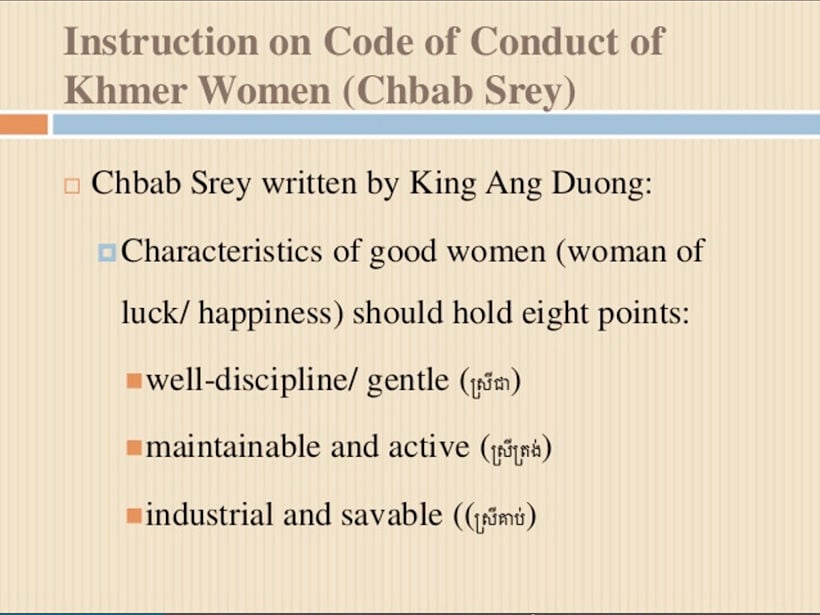 Cambodia's national police posted a video to Facebook on Wednesday in which a Cambodian woman makes a public apology for sullying the "tradition and honour of Cambodian women" by wearing "extremely short and sexy clothes" in her online sales pitches. Cambodia's Interior ministry confirmed on Wednesday that authorities were "taking action "in line with the PM's orders.
Amnesty International's regional director Nicholas Bequelin calls the PM's comments a "dangerous instance of victim blaming".
"This rhetoric only serves to perpetuate violence against women. It also stigmatizes survivors of gender-based violence."
In a 2013 United Nations survey, one in five Cambodian men said they had raped a woman.
Ros Sopheap, head of the charity Gender and Development for Cambodia, says the government should examine the reasons women sell goods online, not dictate what they wear.
"They always talk about culture, culture, culture. What about jobs? What about education? These things are broken in Cambodia. And what about people's right to make a living?"
SOURCES: Chiang Rai Times| Cambodia Daily
Keep in contact with The Thaiger by following our
Facebook page
.
Stranded migrant workers can stay and work in Thailand, for now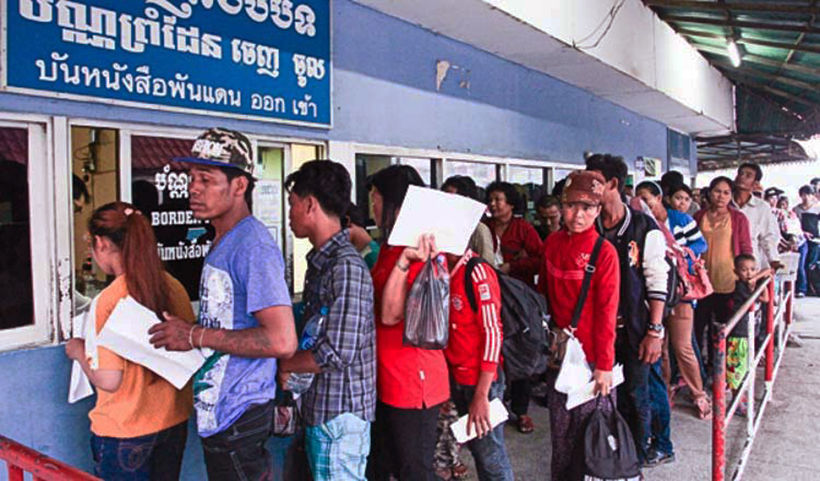 Today the Thai Labour Ministy is allowing stranded workers from Laos, Cambodia and Myanmar to stay and work beyond the expiration date of their work permits, due to the recent closure of their borders.
Labour Minister Mom Ratchawongse Chatumongol Sonakul says that the migrant workers are allowed to continue with their work until the borders reopen.
"This decision will benefit 108.586 migrant workers. They consist of 44,222 workers brought into the country to work for 4 years, based on memorandums of understanding with neighbouring countries, and 64,364 workers who hold border passes and work in border areas on a daily seasonal basis."
SOURCE: Bangkok Post
Keep in contact with The Thaiger by following our
Facebook page
.
Sa Kaeo closes 19 Cambodian border checkpoints – Covid-19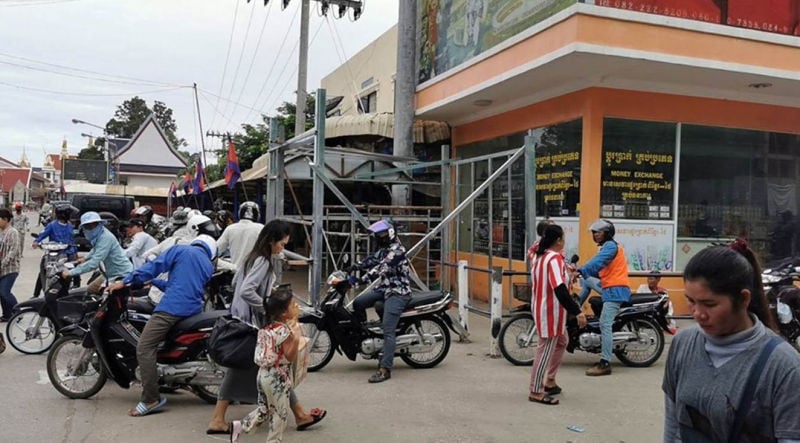 Despite denials only days ago, all 19 checkpoints in the eastern province of Sa Kaeo, two permanent and 17 temporary, along the border with Cambodia will be temporarily closed in a bid to stem the spread of the Covid-19 coronivirus. Thai health officials announced a new total of 599 cases. Read that story HERE.
The order, dated yesterday, signed by governor Voraphan Suwannus, is effective from Monday (tomorrow) until April 5.
Under the order, all persons and vehicles are forbidden to travel in or out through these checkpoints, with the exception of goods vehicles and pushcarts and their operators.
This morning from 10am, Voraphan, was scheduled to hold a meeting with Um Reatrey, the governor of Cambodia's Bantey Meanchey province, to discuss measures to prevent the spread of the coronavirus between the two border areas.
As of yesterday, 65 people in Sa Kaeo had been tested for the coronavirus. Of those, 47 tested negative, while 18 others were awaiting test results.
SOURCE: Bangkok Post
Keep in contact with The Thaiger by following our
Facebook page
.
Thailand closes many of its land borders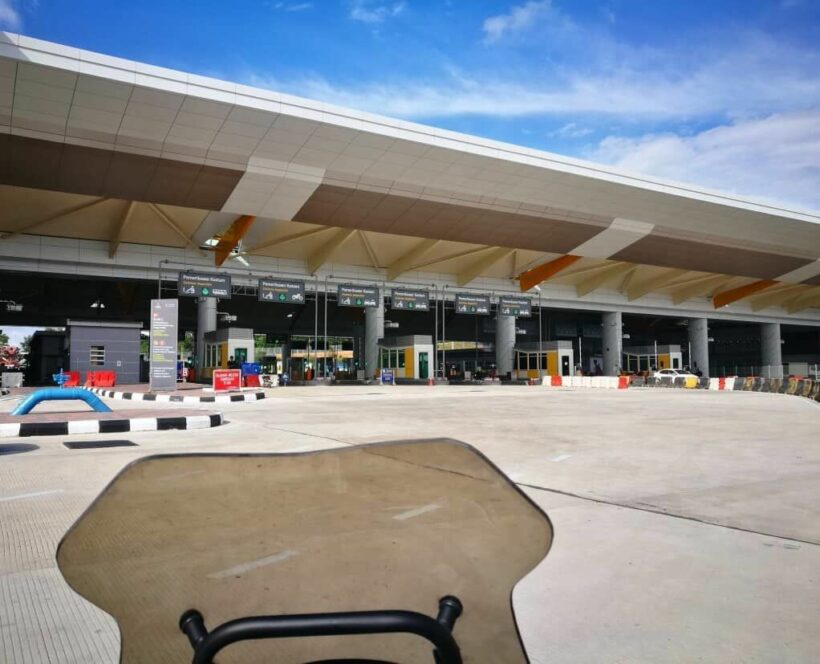 Interior Ministry, Anupong Paojinda, has given governors full authority to close all border provinces, but must leave one international checkpoint active for special circumstances. The move is the latest in Thailand's attempts to block any arrivals to contain the Covid-19 outbreak, which has spiked sharply with new cases this past week.
"The only exception will be Chiang Rai as it borders with Myanmar and Laos and will be allowed to maintain one checkpoint for each country for general trade purposes."
Key checkpoints to be temporary closed…
1. Thai-Mayanmar Friendship Bridge in Tak
Tak governor Anrasit Samphanrat, placed the order on Friday 20th that the closure of the first Thai-Myanmar Friendship Bridge as of today which will be closed until further notice.
The second Thai-Myanmar Friendship Bridge across the Moei River in Mae Sot district, which opened last October, will be the province's only checkpoint open to travellers.
2. The Phu Nam Ron and Three Pagodas passes linking Kanchanaburi and Myanmar will be shut from today to April 3.
Kanchanaburi governor Jirakiat Phumsawad, ordered the temporary closure of the Phu Nam Ron (the main crossing on the route to Dawei in Myanmar) permanent checkpoint in Muang district and the Three Pagodas crossing in Sangkhla Buri is the main pass connecting Sangkhla Buri and Payathonsu in Myanmar.
3. The Ban Khao Din in Sa Kaeo, which will be closed from Monday to April 5.
Sa Kaeo governor Woraphan Suwannus, has ordered three closures of Ban Nong Preu temporary checkpoint in Aranyaprathet district, Ban Ta Phraya temporary checkpoint in Ta Phraya district, and the Ban Khao Din permanent checkpoint in Khlong Hat district from Monday 23 to April 5.
Only the Aranyaprathet checkpoint will remain open to connect the country with Cambodia.
According to the Thai News Agency of the Public Relations Department, Mukdahan yesterday halted ferry service across the Mekong River to Savannakhet province in Laos until April 20.
Checkpoints with Malaysia were already closed for all intents and purposes after the Malaysian government locked down the country for two weeks from last Monday. Malaysia has reported 900 Covid-19 cases, the most in Southeast Asia. Read more HERE.
Keep in contact with The Thaiger by following our
Facebook page
.