"Best Country in Asia." Japan.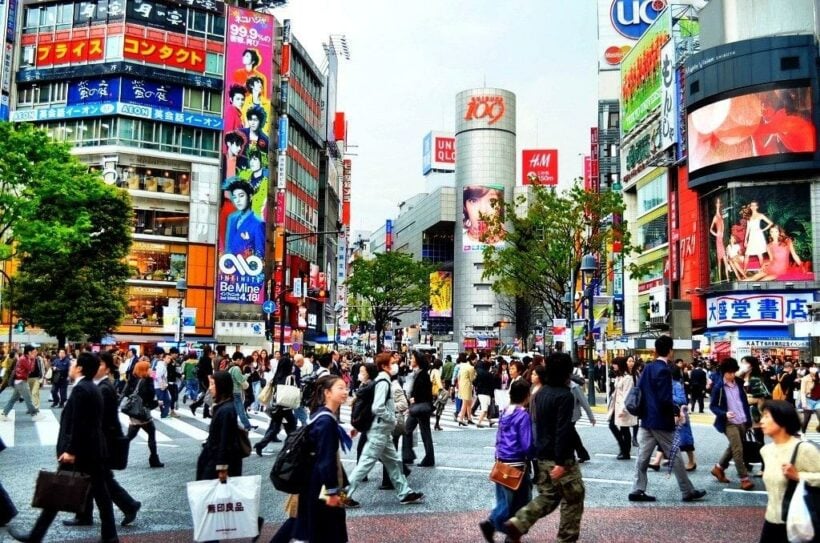 PHOTO: Travelience
"Japan is ranked the best country in Asia and fifth globally. Thailand ranks 27th globally"
DataLeads reports that a survey conducted in 80 countries shows that Japan and Australia are the only Asia-Pacific countries that features in the top 10 best countries of the world.
The ranking of countries is measured through factors like entrepreneurship, openness to business, adventure, citizenship and overall quality of life.
The survey evaluated 80 countries across 24 rankings drawn from a survey of more than 21,000 global citizens measuring 75 dimensions that have the potential to drive trade, travel and investment.
Japan is ranked the best country in Asia and fifth globally. Australia also features in the top ten list of best countries of the world. It is ranked seventh globally and second in Asia. It has scored well on indicators like entrepreneurship, being open for business and cultural influence.

Singapore, the bustling city-island, is ranked 16 globally and third in Asia. The country has high GDP along with a low unemployment rate. However the increasing population has given rise to concerns of income equality and rising cost of living.With world's second largest economy after the US, China is ranked 20 globally and is the fourth best country to live in Asia. Although the country has a booming economy there are concerns like the substantial level of rising pollution in the country that affects the quality of life.
South Korea is ranked 22 globally and is the fifth best country in Asia. The country has witnessed a steady growth and has reduced poverty significantly. It is the world's seventh-largest exporter and 11th-largest economy overall.India is ranked 25 globally and is the sixth best country in Asia.
It is followed by Thailand that is ranked 27 globally and seventh in Asia.Malaysia is ranked 34 globally and is eighth best country in Asia. The country has "gone a long way toward reducing poverty, moving the share of households living below the poverty line from more than 50 per cent in the 1960s to less than 1 percent in 2015".
Malaysia is followed by Indonesia (41), Vietnam (44) and Philippines (49).Sri Lanka is ranked 51 globally and is the 12th best country in the region. Health standards and literacy are high in the country although poverty remains a concern. It is followed by Myanmar (63) and Pakistan (74).
SOURCES: DataLEADS, Asia News Network

Looking to jettison some items before jetsetting away or chartering a yacht? Look no further than Thaiger Classifieds where you can find and post items, work, property and more for free.

Thailand pushes for bigger ASEAN role in Rohingya crisis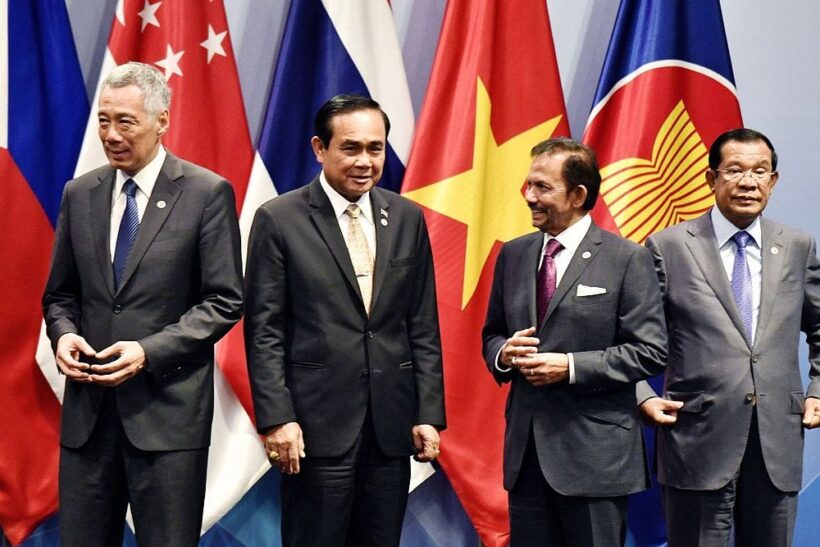 by Supalak Ganjanakhundee, Singapore
South East Asia's leaders have been meeting in Singapore this week in the lead up to the next ASEAN Summit. The Rohingya crisis has been the main talking point.
Thailand says it wants to take on a greater ASEAN role in resolving the Rakhine crisis, as the group grapples with the plight of 700,000 Rohingya Muslims facing repatriation, amid grave concerns about their future.
The Rohingya issue has been discussed in almost every forum of leaders of ASEAN and their partners from the Asia Pacific during the summit this week in Singapore.
Thai PM Prayut Chan-o-cha told his ASEAN colleagues that Thailand, which will chair the regional grouping in 2019, viewed ASEAN as capable of playing an important role in addressing the situation in Rakhine state in a constructive, tangible and sustainable manner.
The group should enhance the Asean Coordinating Centre for Humanitarian Assistance on Disaster Management (AHA Centre) in providing humanitarian assistance to affected people, support the commencement of credible repatriation on a meaningful scale and the improvement of the quality of life for all communities in Rakhine state, a source quoted Prayut as telling the meeting.
Malaysian PM Mahathir Mohamad said that he was upset with the situation in Rakhine and urged the group to make collective efforts to help Myanmar end the humanitarian crisis. The Malaysian senior leader slammed Myanmar's de facto leader Aung San Suu Kyi as trying to defend the indefensible.
"They are actually oppressing these people to the point of killing them, mass killings," he said on the sidelines of the official ASEAN meetings.
More than 700,000 people have taken refuge in Bangladesh since violence broke out in August last year when a militant group attacked security outposts prompting a harsh reaction from military's clearance operation.
Myanmar's Suu Kyi said during a meeting with her ASEAN colleagues that her government understood the international concerns over the situation in Rakhine state and she had tried to fix the problem through peaceful ways for reconciliation and unity within her country, according to a source at the meeting.
While many ASEAN leaders such as Mahathir used strong words in discussing the Rohingya crisis, most of them expressed their support to and provided a comfort level to the Nay Pyi Taw government to resolve the problem, the source said.
ASEAN has considered dispatching representatives to Myanmar to oversee the repatriation and resettlement of the refugees after Myanmar and Bangladesh reached an agreement at the end of October to send thousands of them back beginning today. But the team to be dispatched has not yet been settled, a source said.
In a meeting with Suu Kyi on the sidelines of the ASEAN Summit, US Vice President Mike Pence said the violence committed by the Tatmadaw (Myanmar army) was inexcusable.

'BTS' K-pop group denounced by Jewish human rights organisation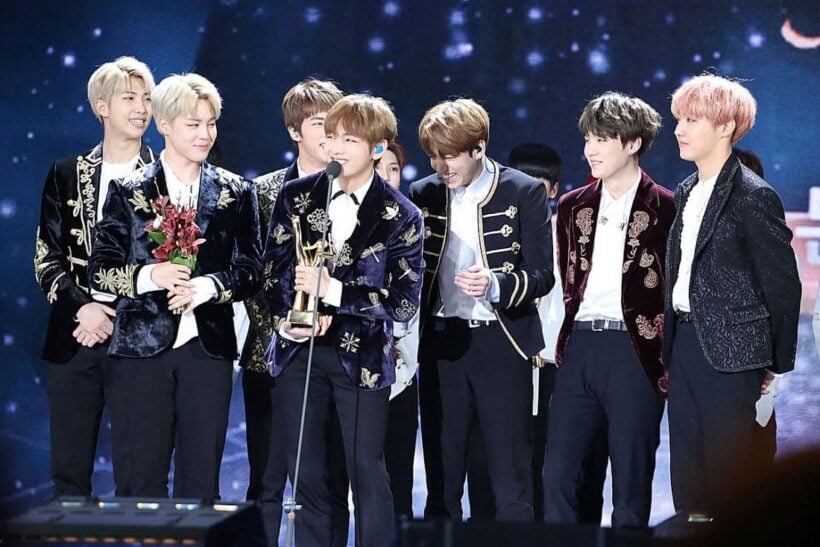 by The Japan News – Asia News Network
The Simon Wiesenthal Centre, a Jewish human rights organisation based in the US, issued a statement denouncing South Korean boy band BTS for wearing hats with a logo similar to a Nazi symbol and flying Nazi-like flags at a concert in the past.
"The result is that young generations in Korea and around the world are more likely to identify bigotry and intolerance as being 'cool' and help erase the lessons of history. The management of this group, not only the front performers, should publicly apologise," the statement said.
Known as Bodan Shonendan in Japan, BTS has been under fire as one of its seven members once wore a T-shirt with an image of the atomic bombing. The group's participation in a music show on the TV Asahi network on Friday was canceled because of the controversy.
The shirt worn by Park Jimin of BTS in October 2017, that set off the current controversy
The boy band, whose members are all in their 20s, have achieved huge worldwide success with polished dance moves, diverse music, their own production, original songs and honest musical topics that appeal to their young audience. In the past 12 months they've broken traffic records on YouTube and amassed numerous awards, including the American Music Awards over the past two years.
Meanwhile AFP reported that the managers of BTS have issued an extensive apology after controversy erupted in the lucrative Japanese market over a T-shirt worn by one of the vocalists showing a nuclear blast.
In a 1,000-word statement released in Korean, English and Japanese, management firm Big Hit Entertainment repeatedly offered its "sincerest apologies".
It sought to distance the septet from the row, saying it bore responsibility, and went on: "Big Hit does not condone any activities of war or the use of atomic weapons."
Responding to further accusations the K-pop stars had used Nazi imagery, the company said it opposed all organisations "oriented towards political extremism and totalitarian beliefs including Nazism".
Known for their boyish good looks, floppy haircuts and meticulously choreographed dance moves, BTS have become South Korea's best-known and most valuable musical exports. A year ago the group also spoke at the UN in New York with their message of self-worth, 'Loving Yourself' and 'equality for all genders and races'.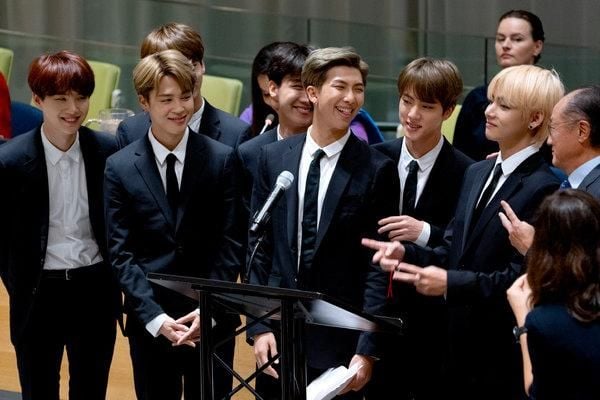 BTS speaking at the UN in New York as part of the UN program for youth
They sold 380,000 tickets for their current Japanese tour, and their singles sell hundreds of thousands of copies each. The tickets for their Japanese tour sold out in two minutes.
But South Koreans bitterly resent Tokyo's brutal 1910-45 colonisation of the peninsula, which came to an end with Japan's Second World War defeat after the atomic bombings of Hiroshima and Nagasaki.
Historical issues still weigh heavily on the relationship between the neighbours, both of them market democracies and US allies, even while they share widespread business and cultural connections.
Japanese television station TV Asahi last week cancelled a performance by BTS after a photo went viral of band member Jimin wearing the offending shirt.
The garment featured the phrase "PATRIOTISM OUR HISTORY LIBERATION KOREA" repeated multiple times alongside an image of an atomic bomb explosion and another of Koreans celebrating their independence.
As the row escalated, images emerged of a concert last year where BTS wore uniforms and waved flags that critics said recalled Nazi symbols, and a 2014 photoshoot in which band leader RM wore a cap bearing an SS Death's Head logo.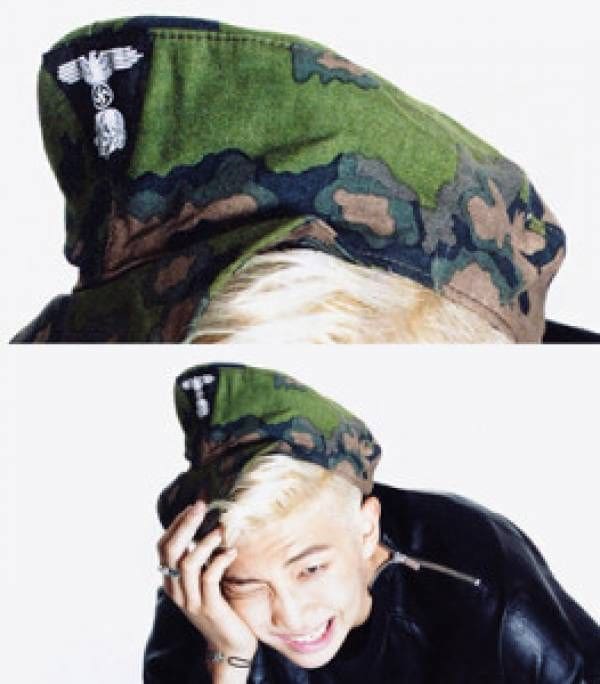 The SS played a key role in the Nazi mass murder of six million Jews during the Holocaust and a prominent Jewish human rights group accused the band of "mocking the past".
"It goes without saying that this group owes the people of Japan and the victims of Nazism an apology", said Rabbi Abraham Cooper of the Simon Wiesenthal Centre in Los Angeles.
"Those designing and promoting this group's career are too comfortable with denigrating the memory of the past," he added.
In its statement, published on Facebook late Tuesday, Big Hit Entertainment said the performance in question was of a song by veteran South Korean band Seo Taiji, "Classroom Idea", which "levies social criticism against rigidly standardised education".
The display was intended to criticise totalitarianism and was "in no way associated with National Socialism", it added.
But it "had no intention of causing distress or pain" and was contacting atomic bombs victim associations in Japan and Korea and the the Simon Wiesenthal Centre to explain and apologise, it added.
Big Hit said it had failed to provide "necessary and careful support to our artists", who were "in no way responsible for any of the issues".
BTS are the leading lights of the K-pop phenomenon and made history earlier this year by becoming the first K-pop band to top the US album charts, twice, a sign of the genre's growing global appeal.
South Korea's top court last month ordered a Japanese steel giant to compensate victims of wartime forced labour programmes, and Min suggested Japanese networks were "making an example of BTS because of the anti-Korean sentiment in Japan".
Malaysian Cabinet agrees to abolish death penalty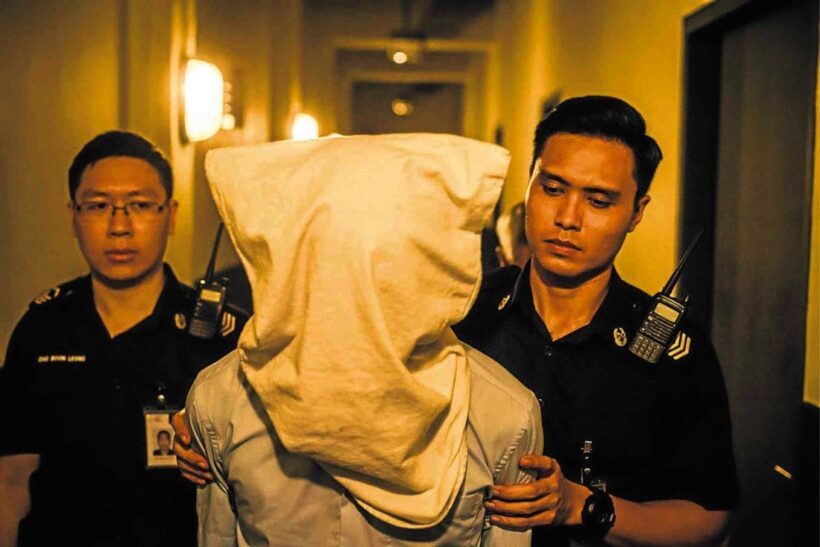 PHOTO: Screenshot from "Apprentice" (2016) by Junfeng Boo
Malaysia's acting Law Minister Liew Vui Keong told the Malaysian Parliament yesterday that the Cabinet has agreed to scrap the death penalty, including for murder.
But Deputy PM Wan Azizah Wan Ismail told reporters that the government would review abolishing it for murder, an opinion that was hers and not representative of the rest of the Cabinet.
"We are reviewing it. The death penalty is one of those that we will review," she said when asked if the government would keep the death penalty for child murders.
But the Law Minister has since insisted that "all 32 death penalty offences found in eight of our laws" would be abolished, according to The Straits Times.
"Following the Cabinet decision, a Cabinet memorandum has been circulated to the relevant ministries for their comments and to get public feedback on it." Mr Liew said.
If approved by Parliament, capital punishment will be replaced with a minimum 30 years incarceration.
The planned move has been controversial in conservative Malaysia, with an online poll last month showing 82 per cent of 22,000 netizens opposing the abolition of capital punishment.
The last two people to be hanged in Malaysia was on May 24, 2017.
SOURCE: The Straits Times