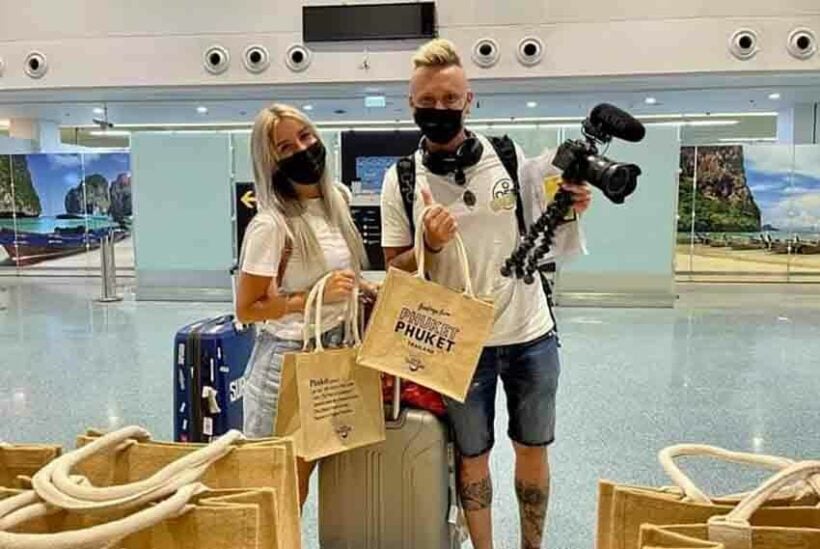 The head of the Phuket Tourist Association says the potential knock-on effect of the Test & Go suspension is not yet known. Bhummikitti Raktaengam says the number of foreign tourists arriving on the island via the sandbox scheme could be affected. According to a Bangkok Post report, he says it remains to be seen if overall visitor numbers to Thailand drop off or if more tourists switch their destination to Phuket.
"The suspension of the Test & Go scheme will have an inevitable impact. But it is necessary to keep the economy going."
Until the emergence of the Omicron variant, fully vaccinated tourists from 63 approved countries could enter Thailand with minimal quarantine. Under the Test & Go scheme, foreign arrivals only had to spend 1 night in a SHA Plus accredited hotel, until they received a negative result from a PCR test taken on arrival.
As a result of the highly-contagious Omicron variant rapidly spreading around the globe, and its potential impact on healthcare systems still unknown, Test & Go has been suspended. The sandbox entry scheme, which launched in Phuket in July of this year before being extended to other tourism provinces, has also been suspended, with the exception of Phuket. All foreign arrivals to Thailand must now enter via alternative quarantine or the Phuket sandbox. However, Test & Go travellers who registered to arrive before January 10 can still do so.
Tourism operators around the country have expressed frustration at the decision, with Koh Samui campaigning to have its sandbox scheme reinstated. The Bangkok Post reports that one Samui hotel operator says many properties have hired extra staff to handle high season business and have now been caught off-guard. He fears many tourists will cancel their hotel bookings and is urging the government to reinstate the island's sandbox programme, given that most residents are fully vaccinated.
For more information on how to get into Thailand during the pandemic, CLICK HERE.
SOURCE: Bangkok Post