Phuket
Second-hand car shop raided, owner arrested in Chalong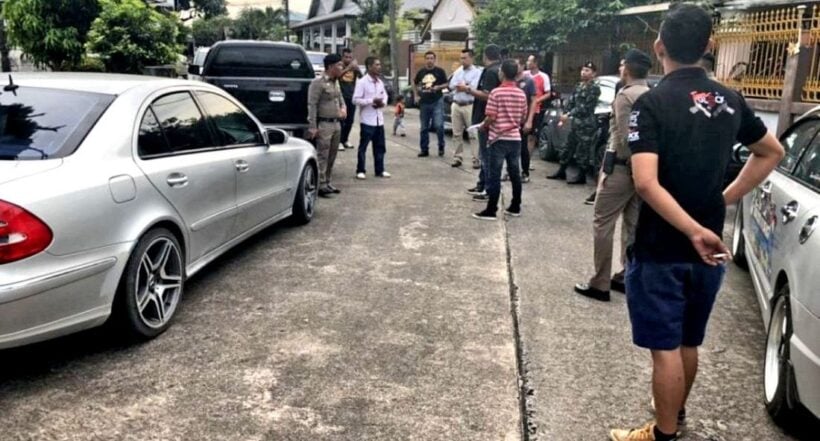 Soldiers and police have raided a second hand car shop in Chalong. The shop owner has now been arrested and charged.
Police arrested Manat Promprung from Phuket yesterday. He was arrested at 'Manit Jaroenyon second hand car shop' in Chalong. Officers seized two registered handguns, 80 bullets, four cars and two motorbikes.
The arrest followed officials receiving complaints from victims that had been loaned money or pawned cars at the shop. Manat had been charging excessive interest rates for the loans.
Manat was taken to Chalong Police Station. He has been charged with illegally operating a pawn shop, offences relating to the Excessive Interest Rate Prohibition, and illegal possession of firearms and ammunition. Manat has admitted to all charges.