Phuket
Phuket ready for 'hungry ghost' festival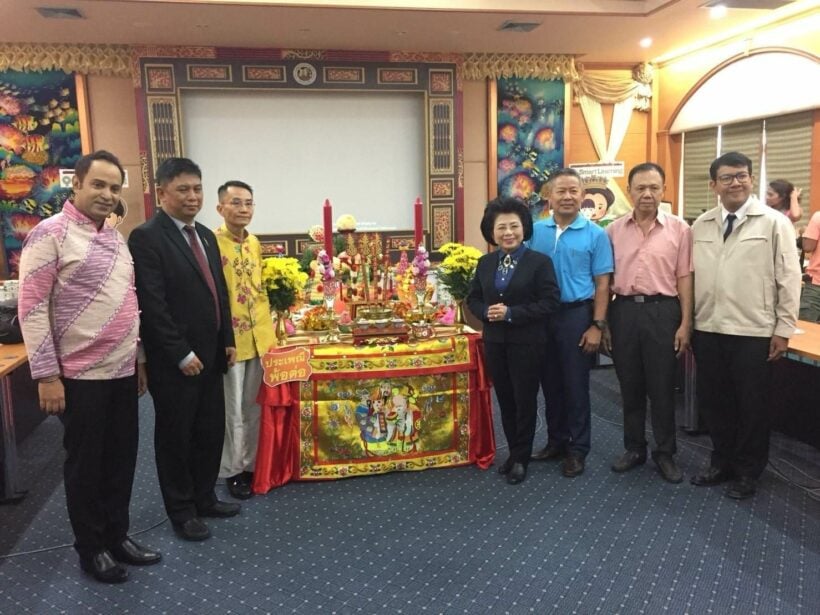 The Phuket City Municipality has organised a wide range of activities for the annual Por Tor festival from August 23 to September 9 in Phuket Town.
Promoted by the Tourism Authority of Thailand (TAT) regional office in Phuket Town, the Por Tor festival has its roots from the Chinese "Spirit" or "Hungry Ghost" festival, one of the most important ancestor worship events on the Chinese lunar calendar.
One of the most important offerings are red turtle cakes: Aung Gu (small turtle) and Tua Gu (big turtle).
In China, turtles symbolise long life and good health, since the turtle can live for a long time. Red is also the color of good fortune to the Chinese. Therefore, using a red turtle as an offering to the spirits of our ancestors, as well as to the spirits with no family is believed to lengthen people lives.
The Phuket City Mayor Somjai Suwansuppana says, "The colorful street processions are on Monday (August 27) at 11.50am from the 72nd Anniversary Queen Sirikit Park (Dragon Park) in Phuket Town to Ranong Road. Another possession will be on Wednesday (August 29) at 5.19pm from Dragon Park to Bang Neaw Shrine."
Por Tor festival activities will be held at the following locations:
August 23: Thai Hua Museum
August 25: Jor Su Kong Shrine (Rueng Jit)
August 26: Jor Ong Shrine (Talad Nuea Community)
August 30: Thai Hua Museum
August 31: Takua Pa Road.