Phuket Live Wire: Landing that special connection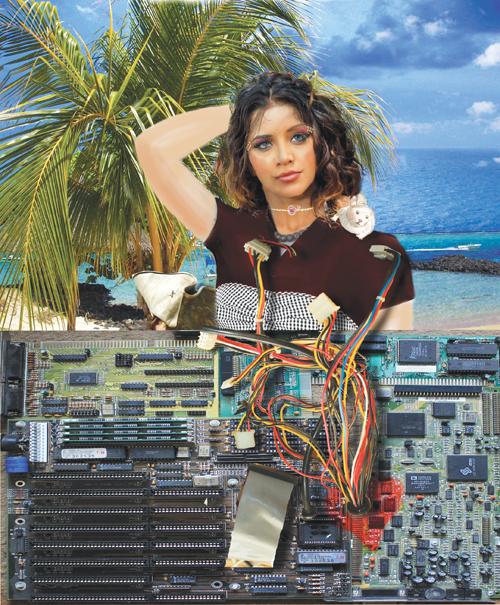 PHUKET: In the past five editions of Live Wire, I've been talking about the things you need to consider if you want to get a good internet connection in Phuket. Believe me, it ain't easy. I'm moving to Kathu shortly, and the kinds of problems I'm having are no doubt indicative of the kinds you'll have, the next time you need a new internet connection – or you get fed up with your current package.
Two weeks ago, I talked about getting a wireless "3G" service for phones, tablets, and even for your computer. I also talked about setting up most phones so that they hook into the 3G network, then let computers connect to the internet over the phone, using a standard WiFi connection. The process is called "tethering" and it's very simple if your phone or tablet supports it.
The main problem? 3G connections have data caps – some allow you to download 4 or 5 GB of data in a month before they cut the speed way back. Some 3G packages cap out at 1 GB (roughly 1 GB = 1 hour of high definition TV or movies). While the packages are "unlimited" in the sense that you'll always be able to get data, going over the limit will have you thinking you're back in the 1990s.
Last week, I pontificated with six Laws of Land Lines: Use 3G instead of a land line if your data needs aren't very great; never get one land line, get two; it's impossible to predict if your land line is going to be fast and reliable; the price you pay for a land line may have no bearing whatsoever on the speed (or reliability) that you see; the technician won't show up when you expect; and, quite demonstrably, times are changing.
Just this past week I discovered that 3BB is starting to build out its fiber network in Phuket.
4G is coming to Bangkok (but, no, that "4G" phone you have doesn't run 4G, no matter what the salesman told you). A great line now may be tomorrow's old news – both because existing lines get slower with age, and because newer technology is always just around the corner.
This week I talk about getting – or trying to get – a land line. If you rely on the internet to work, stay in touch with family and friends, look up TV or movie schedules, do schoolwork, just keep peace with the kids, or download movies (Beasts of the Southern Wild, Lincoln, SilverLinings) or TV shows (House of Cards, Community, Breaking Bad) that aren't playing in Thailand, you should always get two landlines, from two completely different companies.
I tend to think of landline internet service in Thailand as falling into three major categories.
First, the ultra-premium internet services have the potential to work faster than the other services – with a price tag to match. TOT Fiber 2U is the original fiber optic service on the island. CAT also has a fiber service, that isn't as widely known, called ON Net.
I was very surprised to discover last week that 3BB has also entered the fiber fray with a new FTTH service. ("FTTH" is geekspeak for "Fiber To The Home"), operated in conjunction with Jasmine's JAS. The flyer for 3BB FTTH says it can run at 1,000 Mbps – about 200 times faster than the fastest fiber line I've ever tested in Phuket – although it's comparable to the new fiber network built by Google in Kansas City. I suggest you take that 3BB speed claim with several truckloads of salt. The 30 Mbps rated 3BB FTTH service is currently only available in some condos in Phuket Town, but I put my name on a waiting list, to see when they expand the service to Kathu. I haven't yet seen any speed reports for FTTH.
I would also place True's DOCSIS system in the ultra-premium category. Since it's based on coax cable – just like Cable TV – it has the potential to run very quickly, but it isn't available all over the island. And that's precisely the problem with the ultra-premium lines: the companies selling the services all tend to run lines to the same locations.
If you live in their catchment area, you have many choices. If you live in an older neighborhood, like mine, there's very little chance, unless you can convince the
powers that be of the economic viability of stringing a line.
True's Fiber 2U at a listed 10 Mbps (which currently runs about 1 to 1.5 Mbps or less; see phuketinternetspeed.com) costs 1,000 baht per month (all prices are plus VAT). CAT's 20 Mbps runs 1,500 baht per month. 3BB's nominal 30 Mbps is 1,200 baht per month. True's DOCSIS 15 Mbps (I wouldn't get the slower lines) is 899 baht per month.
Of the group, my first choice would be True DOCSIS 15 Mbps. I've used DOCSIS before – two of the Sandwich Shoppes run DOCSIS lines – and they've been reasonably fast and cheap. People I know who use True Fiber 2U are vocal in their complaints. CAT and 3BB are new to me, although CAT's old Fiber line, years ago, wasn't very impressive.
Second is a group that I would call Premium ADSL. All of the major ADSL providers – TOT, True, CAT, 3BB – offer packages that are deemed to be faster than the typical garden-variety ADSL. True's nominal 16 Mbps line costs 1,399 baht per month. CAT's HiNet 16 Mbps is 1,490 baht per month. TOT's 8-10 Mbps line is 650 baht per month, and if you want a faster line, they point you to the 15 Mbps Fiber 2U package, at 1,290 baht per month. 3BB's 16 Mbps runs at 1,490 baht per month. Premium ADSL packages are available just about everywhere on the island.
These packages are in a strange middle ground: the companies are trying to squeeze more baht out of the older ADSL technology, but it isn't at all clear if they're delivering speeds that are significantly faster than the cheap lines.
Which brings me to… the cheap ADSL lines. TOT's 6-7 Mbps line, 3BB's 10 Mbps line, CAT's 10 Mbps line, and True's 10 Mbps line all run at just under 600 baht per month. For the life of me, I haven't found one to be particularly faster or more reliable than all the others – and none of them come close to 10 Mbps for international download speeds. Typically they all run one-tenth to one-twentieth of the rated speed.
There's one little 'gotcha' that's worth keeping in mind when you talk with friends about their internet lines, or look at the numbers at phuketinternetspeed.com: all of the internet service providers in Phuket will automatically, and with no notification, put customers in higher, faster packages, without raising the price.
For example, I have a True 10 Mbps line – which I started three years ago – which is now comparable to the True 16 Mbps line. I have a feeling they switched that package without telling me.
Unfortunately, as far as I can tell, there's no reliable way to tell which package you're really using, without visiting the service provider and asking. Even then, I wouldn't bet that the answer you get is correct.
Starting this month, a German-language group will hold informal computer clinics at the Sandwich Shoppe in Patong on Sunday mornings, at 11am. Sehr gut!
Our regular weekly computer clinic roundtables continue every Sunday morning, 10am at the Sandwich Shoppe, Chalong. If you have a Windows problem that needs to be solved, or a question about internet service in Phuket, drop by and ask one of the assembled gurus. It's always free. Sponsored by the Phuket Gazette and Khun Woody's Sandwich Shoppes.
Live Wire is Woody Leonhard's weekly s
— Woody Leonhard
Keep in contact with The Thaiger by following our
Facebook page
.
Never miss out on future posts by
following The Thaiger
.
Strong wind and waves this morning closes Phuket's beaches, one swimmer rescued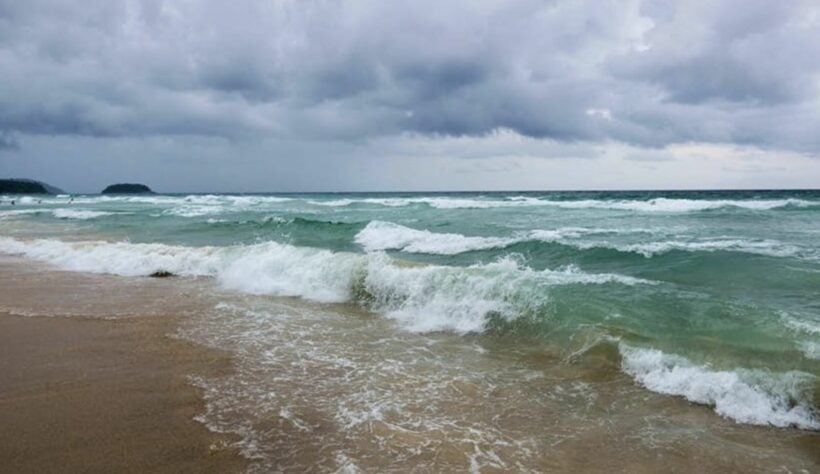 Phuket's Rawai Mayor, Aroon Solos, ordered all beaches in the area to close after a foreigner was rescued this morning after being unable to make it back to shore. The foreigner was swimming off Ao Sane beach, just north of the popular Nai Harn Beach, when lifeguards were sent out to help bring him back to shore. The recent weather has been partly attributed to Tropical Storm Noul as other beaches areas around Patong have been closed since Friday.
Mayor Aroon ordered both the Nai Harn and Ya Nui beaches closed until further notice.
Noul crossed over the Vietnamese coastline in the early hours of Friday morning and tracked westwards into Laos, then Thailand's north east, dragging in moisture from the Indian Ocean and intensifying the south-west monsoon.
The Chief of the Cherngtalay Tambon says that, once weather is more stable, the island's beaches will reopen.
"All beaches in our area, Surin Beach, Bang Tao beach and other beaches, are closed today. We will reopen them when the weather improves." Strong winds have contributed to falling trees and power outages across the island with one tree falling on the island's main traffic artery, Thepkasattri Road, blocking traffic.
Officials are also warning road travellers to drive carefully after a car reportedly flipped over yesterday during wet conditions. The Thai Meteorological Department has also re-issued a weather warning today, saying that Noul has been now downgraded from a Category 3 tropical storm to a tropical depression.
The remnants of Noul currently sit over the Kancanaburi province after surging through Thailand's north eastern and central provinces earlier today.
"Strong wind waves are likely in the Andaman Sea and the Gulf of Thailand. In the upper portion of both seas, the waves will be likely 2-4 meters high and more than 4 meters high in thundershowers. In the lower portion, the waves will be likely about 2 meters and in thundershower areas more than 3 meters high. All ships keep ashore through 20 September."
SOURCE: The Phuket News
Keep in contact with The Thaiger by following our
Facebook page
.
Never miss out on future posts by
following The Thaiger
.
Phuket residents going hungry after local government assistance runs out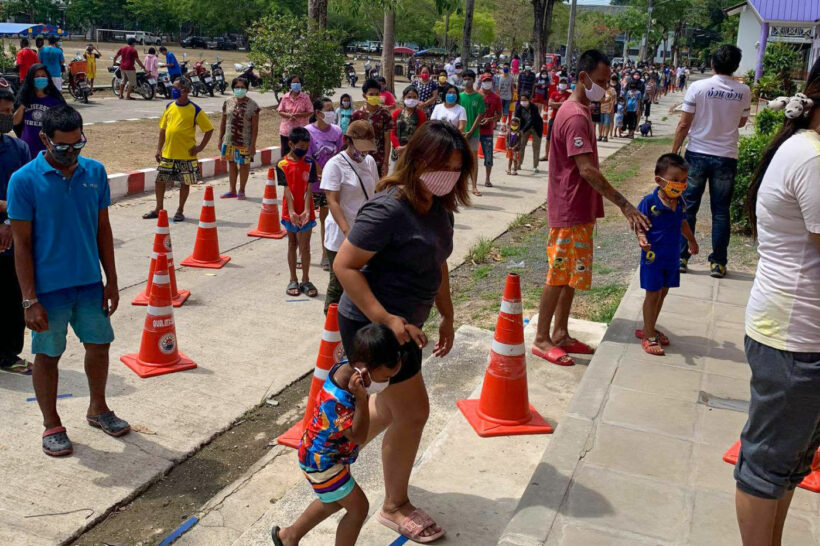 Residents in Phuket, particularly those living in and around the west coast townships, are reportedly going hungry as the government's municipal budget to provide food has been depleted. Despite efforts to revive tourism in the area, thousands of people are still in need of donated food to survive and continue to queue up for donated food every day. A public relations staff member at the Patong municipality says, sadly, there is no budget to do any more food handouts in the near future and that there is no word on when or if there will be any more handouts.
The Phuket Town Deputy Mayor told The Phuket News that there has only been 2 handouts since the pandemic struck the tourist-reliant area. One handout was in March while the last handout was in June with the mayor saying 28 million baht was spent in those 2 handouts. Meanwhile a number of foreign residents in the town have been providing supplies for food queues for many months to help the impoverished residents.
One Phuket expat says the majority of those affected in the Patong area are Burmese migrant workers, with long queues for private donations still being seen on the streets of Patong. Such private donations are a result of charity events that are being held across the island with the assistance of dedicated volunteers.
Like Thailand's Mental Health Department, many are concerned about the impact that food insecurity is having on those struggling. According to the department, 2,551 people had killed themselves across Thailand in the first half of 2020, a 22 % increase, year on year. In response, the National Reform Committee on Labour was ordered on September 11 to issue an amnesty on all outstanding debts, while providing financial support anyone who remains unemployed on the island.
At a recent meeting, other requests were made that include the government giving incentives for more Thais to visit the island and to use social security funds and soft loans as support for local business owners. For now, the situation is grim as Phuket residents are resorting to relying on private charities for food donations.
Phuket's vice governor Phichet saysd that Phuket has been badly affected by the Covid crises, and delivered 3 requests to the Senate Standing Committee on Tourism… to extend the financial support by the Social Security Office for a further 3 months, allow workers from other provinces to transfer their house registration to Phuket so the Phuket government can receive more funds to provide better care for them, and ask the Ministry of Labour to provide assistance to at least 1,000 unemployed in Phuket.
Whilst the government unveiled plans for a "Phuket Model" to revive tourism on the island, it came to nothing, despite a high power delegation of Ministers and Bangkok officials who visited Phuket 2 weekends ago.
One such charity is set to record a song by leading Phuket musicians with the hopes of continuing to help feed those in need on the island.
SOURCE: The Phuket News
Keep in contact with The Thaiger by following our
Facebook page
.
Never miss out on future posts by
following The Thaiger
.
Heavy rain across the country this weekend – local forecasts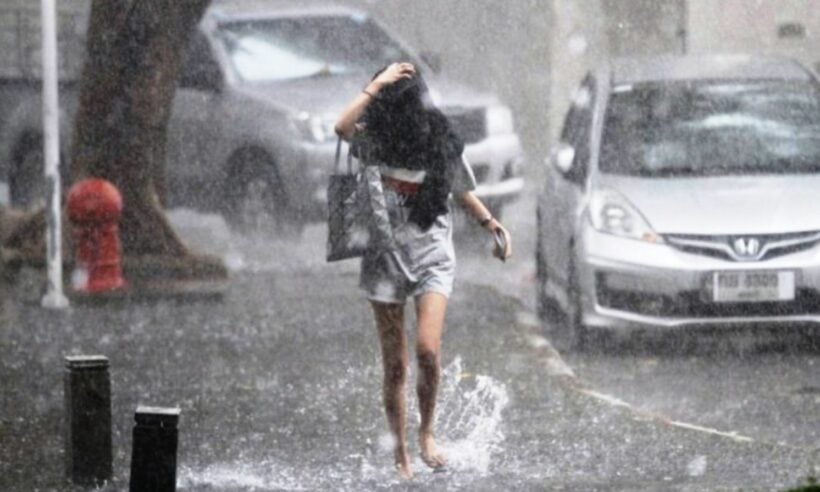 Heavy rain is expected across much of Thailand over the next few days, mostly as a result of the intensity of a tropical storm crossing into Vietnam today, 'Noul', from the South China Sea. The low pressure cell will help intensify the effects of the south west monsoon too. But the remnants of the storm won't "slam" into Northern Thailand as one news site claimed – rather it will be a lot of rain and increased winds. The storm is expected to cross into Thailand around the Mukdahan province some time early tomorrow,
Around the country, Saturday will be the worst with rains easing during Sunday. Thailand north east 'Isaan' provinces will be the worst affected as they are in the direct track of the storm as it crosses Vietnam, into Laos, and then crossing Thailand's borders in the upper north east in the early hours of tomorrow morning.
Whilst tropical storm 'Noul' has been packing winds from 80 – 120 kilometres per hour as it reaches the central Vietnam coast areas, including popular tourist locations like Da Nang and Hoi An, the storm will continue to dissipate as it moves inland. The storm has been tracking across the South China Sea this week, gathering strength, in a west northwesterly direction.
Residents in the coastal town of Hoi An report that it rained continuously last night, with strong winds, and that they expect widespread flooding to be reported during the day.
The forecast for heavy rain in Bangkok will probably dampen some of the enthusiasm for tomorrow's anti-government rally to be held in and around the Thammasat University Tha Prachan campus.
Here are the forecasts for Saturday and Sunday around the country…
Bangkok

Phuket

Chiang Mai

Pattaya

Khon Kaen

Koh Samui

Read more about Thailand's annual monsoons HERE.
SOURCE: weather.com
Keep in contact with The Thaiger by following our
Facebook page
.
Never miss out on future posts by
following The Thaiger
.