Number of drug arrests shoots up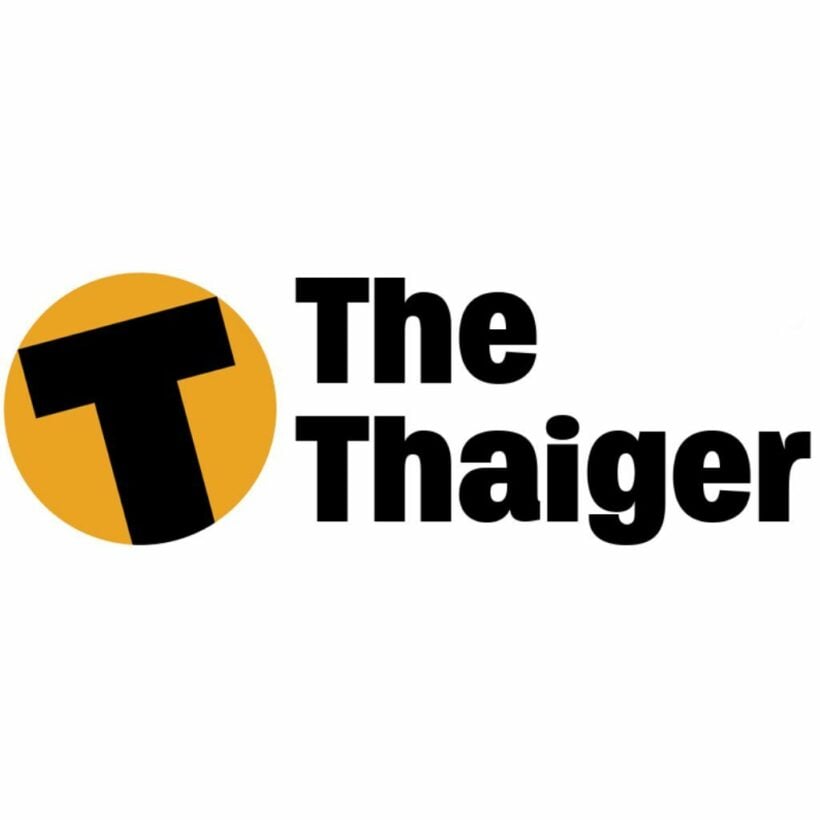 PHUKET: Crime statistics released by the Phuket Provincial Police show that the number of drug-related arrests in May was up 61% compared with the same month last year, while the number of arrests related to ya bah (methamphetamine) was twice the number for April.

In May, there were 173 arrests for drug-related offenses, 101 of which involved ya bah, with a total of 7,851 pills seized.

A total of 32 people were arrested for using cannabis, with 30.84 grams of the illegal herb confiscated. There were 15 arrests for possession of krathom (an indigenous plant that acts as a mild stimulant), with 1,268 leaves of the plant seized, along with 0.5 liters of krathom extract.

Six people were arrested for possession of solvents, with six bags of the inhalant seized. Thirteen people were arrested for possession of ya ice (crystal methamphetamine) with 22.15g confiscated. There was one arrest after 0.01g of cocaine was found, and there were five arrests for charges related to 1.42g of heroin.

Arrests for gambling offenses still topped the list with 252 arrests.

There was one arrest for attempted murder, and one for assault.

There were 51 thefts reported, including four for motorcycles and one for a car. Arrests were made in 30 of these cases.

Prostitution accounted for 56 arrests, while 21 people were nabbed for possession of unlicensed firearms.
Keep in contact with The Thaiger by following our Facebook page.
Never miss out on future posts by following The Thaiger.
Thai FDA expedites the process to list cannabis as an "essential medicine"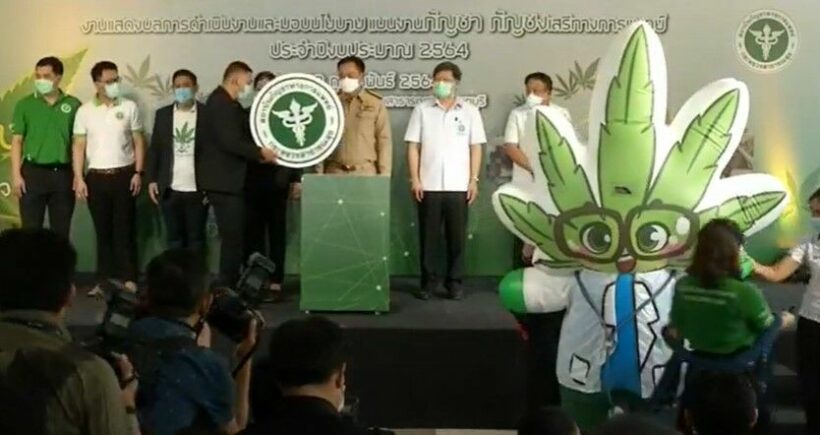 Cannabis could soon become an "essential medicine" in Thailand. While the plant's euphoria-inducing buds are still illegal and classified as a narcotic, other parts of the plant that do not cause a "high," like the leaves, are being pushed into the food and medicine industry.
The Thai Food and Drug Administration is even trying to speed up the process to include cannabis on the National List of Essential Medicines and to also allow it to be used in food, according to the FDA secretary general Supattra Boonserm. Yesterday, the FDA committee approved a draft ordinance to allow the once-criminalised plant to be on the essential medicines list as well as to be an ingredient in food.
"Users can put oil extracts from cannabis in breakfast cereals, bakery products, beverages, snacks or butter as well as in food supplements."
There are 2 main components in cannabis: tetrahydrocannabinol, known as THC, and cannabidiol, known as CBD. THC is the psychoactive component which causes the "happy-hungry high" while CBD is understood to have health benefits and has been used to treat anxiety and insomnia. THC is still illegal in Thailand.
Since the Public Health Ministry approved the use of cannabis and hemp for medical and research purposes, more than 50,000 patients in Thailand have been prescribed cannabis-based treatments, according to Public Health Minister Anutin Charnvirakul.
Anutin says the FDA's move to expedite the process of listing cannabis as an essential medicine is intended to make sure there is a sustainable supply of cannabis and the products are available to those who need it.
"The efficacy and safety of medical cannabis will continue to be reviewed, and the findings will be used to support further changes to medical cannabis laws."
The health minister spoke at the official opening of the Ministry's Institute of Medical Cannabis, which will be the coordinating agency to make sure cannabis-based products are in line with government policies.
"The institute will also provide accurate information about the plants and their use, as public interest in the plants have grown."
More than 300 community enterprises have joined with the ministry to grow cannabis for medical and research purposes, Anutin said. He adds that households with permission from a local hospital can grow up to 6 cannabis plants on the property.
SOURCE: Bangkok Post
Keep in contact with The Thaiger by following our Facebook page.
Never miss out on future posts by following The Thaiger.
Thai government hopes cannabis will be a primary cash crop for farmers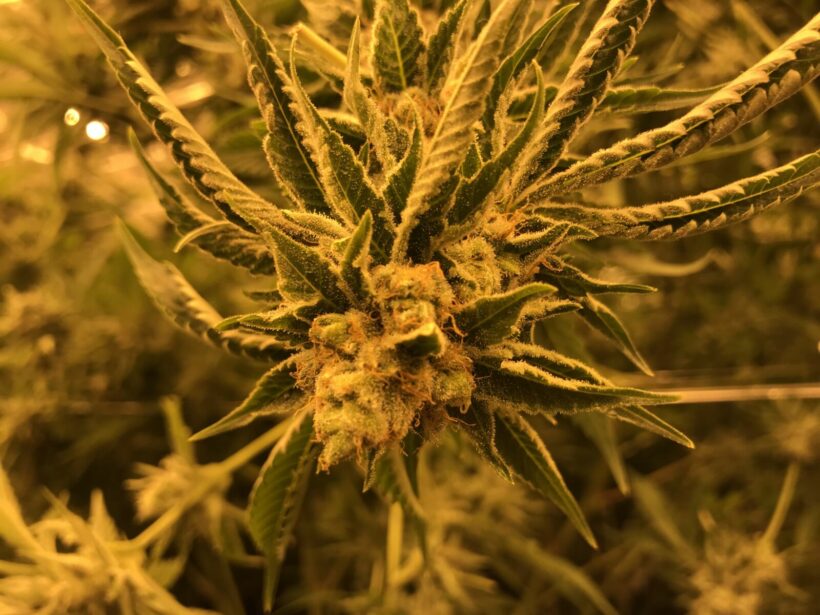 While marijuana traffickers are still getting busted by police, many smuggling the plant across the Mekong River, the Thai government is encouraging local farmers to grow cannabis, as long as they partner with a provincial hospital to use the plant for medicinal purposes. A deputy government spokesperson told Reuters the government hopes that cannabis and hemp will be a "primary cash crop for farmers."
Late last year, Thailand removed certain parts of cannabis off the narcotics list. Parts of the plant with high amounts of the psychoactive component tetrahydrocannabinol, or THC, are still classified as a Category 5 narcotic.
So far, 2,500 households in Thailand and 251 provincial hospitals have legally grown 15,000 cannabis plants, according to deputy government spokesperson Traisulee Traisoranakul. She says those interested in growing cannabis have to seek approval from authorities. Universities, community enterprises and those in the medical industry can obtain licenses to grow cannabis.
"Everybody has the right to grow marijuana by partnering up with provincial hospitals for medical use."
With the declassification of certain cannabis parts, the plant can be used in food and beverages at restaurants. Over the past few months, some cafes and restaurants have started to offer dishes made with cannabis leaves. Traisulee says cannabis used in food ends to come from an approved producer. She says the Medical Marijuana Institute will hold information sessions next month.
SOURCE: Reuters
Keep in contact with The Thaiger by following our Facebook page.
Never miss out on future posts by following The Thaiger.
Thailand becomes more cannabis-friendly after leaves removed from narcotics list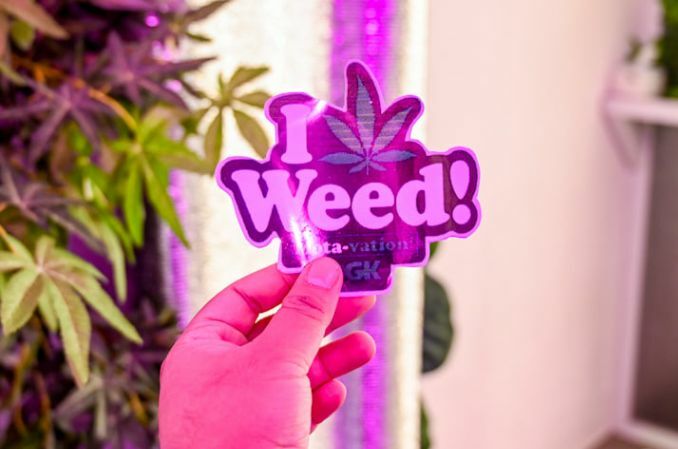 With cannabis leaves now off Thailand's narcotics list, the once taboo and criminalised plant is making its way into daily life in Thailand. Since the government decision in December to remove certain parts of the cannabis plant from the narcotics list, Thailand's first cannabis cafe "Taste of Ganja" opened in Prachin Buri and another called "420 Cannabis Bar" just opened in Bangkok. The Bangkok dessert shop Kanom Siam also announced it was adding a special ingredient to its pandan coconut Thai pancakes… cannabis.
The Department of Thai Traditional and Alternative Medicine is even encouraging the public to use the plant… as long as it has very low traces of the psychoactive component tetrahydrocannabinol, or THC. The plant's THC-rich buds are still illegal.
The department recently held a 2-day informational event at the Museum of Public Health and Medicine in Nonthaburi, just outside Bangkok, to educate people about the various uses of cannabis… and probably not the uses you're thinking of. There were no tips on how to make a gravity bong out of household products or how to make cannabis butter for magic brownies. Tips were more like how to use the plant's stems and fibre to manufacture textiles and paper as well as how to use the leaves to make cannabis tea.
Some are using the cannabis leaves in foods. The leaves have very low traces of THC and won't cause a "high." At the Taste of Ganja, people can munch on deep fried cannabis leaves and stir fried meat with basil and cannabis leaves. The cafe is affiliated with Chao Phraya Abhaibhubejhr Hospital which opened Thailand's first medical cannabis clinic in 2019.
The 420 Cannabis Bar offers cannabis teas and drinks with names like Stoner Plummer, which is made with plum soda, and Herbs Party, which is tea made with lemon. Prices range from around 125 baht to 145 baht. The bar also serves Fly High Cookies and Happy Brownies for 180 baht. Despite the names, the food and drinks won't get you stoned.
Cannabis buds are still classified as a Category 5 narcotic with fairly harsh penalties. Police are continuously cracking down on the illegal marijuana trade. Just over the weekend, officers seized 484 kilograms of dried, compacted cannabis, commonly known as "brick weed," in a bust by the Mekong River in the Isaan province Nakhon Phanom, which borders Laos.
SOURCE: Bangkok Post| Coconuts Bangkok
Keep in contact with The Thaiger by following our Facebook page.
Never miss out on future posts by following The Thaiger.