Phuket
Man arrested with 52,000 methamphetamine pills and 785 grams of crystal meth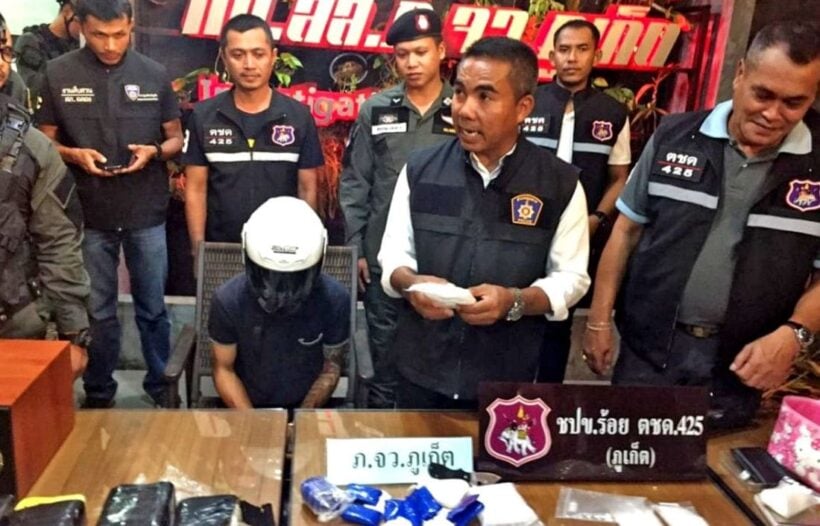 Police have arrested a Phuket man with 52,000 methamphetamine pills and 784.82 grams of crystal methamphetamine.
Details were passed on to the media at the Phuket Provincial Police Station yesterday. A team of Border Patrol Police and the Phuket Provincial Police have arrested Danai 'Tin' Lakban at a house in Soi Yod Sanae in Chalong where police seized the drugs.
The arrest came after Border Patrol Police received a tip-off that Danai was selling drug in the area. Danai was arrested on Wednesday night.
Police say that Danai admitted he received drugs from Sompong 'Nueang' Niyomwong who he claims lives in Phang Nga. Sompong sends the drugs via parcel post. Then Sompong would call Danai to deliver the drugs to his customers. Danai received 20,000 baht for each round of drug deliveries. Dinai told police he has already received and delivered four rounds of drugs from the supplier in Phang Nga.
Danai has been charged with illegal possession of Category 1 Drugs with intent to sell.