Phuket
DNA tests reveal Phuket's Yanui is a….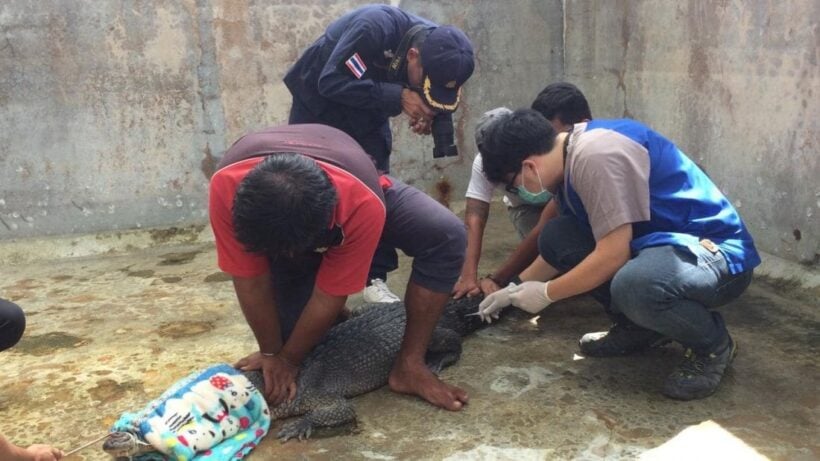 PHOTOS: The Phuket PR Office
The DNA tests are in and it reveals that Yanui is a saltwater crocodile.
The Phuket Fisheries Office Chief Kowot Kaoeian says, "Yanui is a saltwater crocodile (Crocodylus porosus)."
"The crocodile has been reacting well to treatment. No microchip was found on the crocodile. Scratches were found on its tail, legs and mouth. One tooth was missing."
"A microchip has been inserted into the crocodile. The body condition score is 3 out of 5. Vitamins have been given to the crocodile. No infections were found."
Phuket's much-travelled crocodile was finally been caught on July 29 at Layan Beach following a swimming tourney (with a few stops on the way), from Yanui Beach, in the far south of the island, to Layan Beach off Laguna.
The 'Yanui' crocodile (named by local Phuket reporters after the original beach it was sighted) was caught at Layan Beach after more than ten days of search operations, sightings, drone photos and a team of 'crocodile whisperers' from Sutat Thani.
Read more HERE.