Day Six: Total remains at three deaths in Phuket – 'Seven Day of Danger'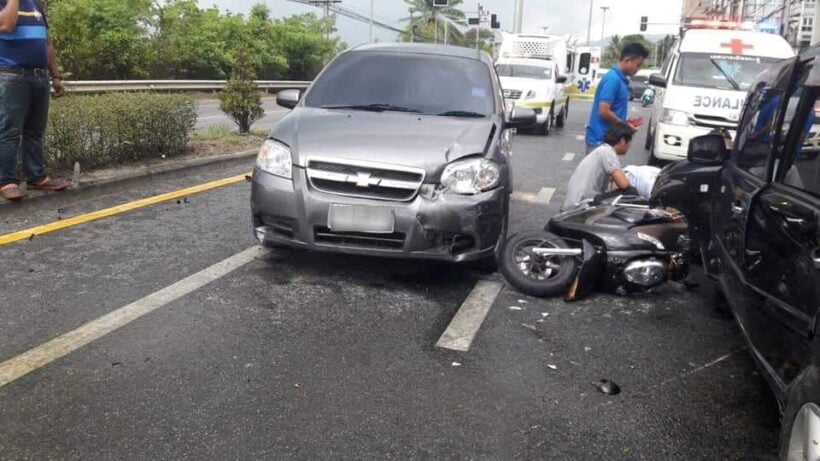 PHOTOS: Kathu Police
As reports are tallied for the sixth full day (April 16) of the 'Seven Days of Danger' road and marine safety campaign, there was only 1 road accident, including 1 injury.
The injured person was 23 year old Pantira Tansom, a motorbike passenger. She was travelling on the motorbike on Chao Fah West Road. When the motorbike was outside the Dibuk Hospital, the motorbike took a risky cross in front of a sedan. The woman was not wearing a motorbike helmet. She was taken to Vachira Phuket Hospital.
The current total for the first six days of the campaign in Phuket shows 30 accidents, 33 injuries and 3 deaths. The seven day safety campaign finishes tonight (Wednesday) at midnight.
Keep in contact with The Thaiger by following our
Facebook page
.
Phuket's beaches slated to reopen Tuesday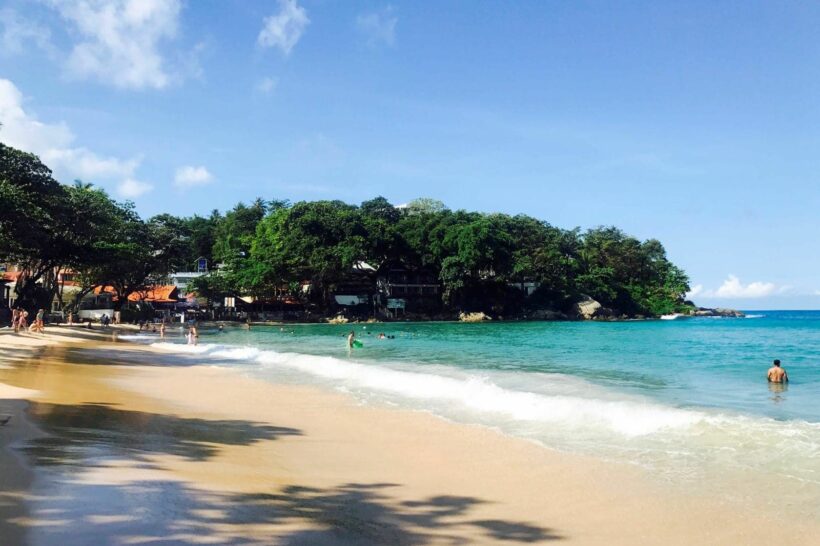 Dust off the swimsuit, grab the umbrella, pick-up some sunscreen on the way. And take your face mask.
Phuket is set to reopen its beaches for the first time since the Emergency Decree was enacted in March, having seen no new Covid-19 infections in 2 weeks. Phuket's governor made the announcement after chairing a meeting of the provincial communicable disease committee yesterday.
The panel shut all beaches in the province on March 29 as they were seen as places that could attract crowds and increase the risk of Covid-19 transmission. Naturally, visitors will have to strictly abide by rules governing visits to public venues.
Phuket boasts many beaches that are hugely popular with tourists and locals alike, including Patong, Rawai, Kata, Karon, Nai Harn, Freedom Beach, Kamala, Surin, Bang Tao, Mai Khao and many others. But tourists have been few on the island as the country is still closed to international arrivals, and Phuket airport is not scheduled to reopen until at least June 15, and then for domestic travel only.
From January 5 to Friday, there were total of 227 confirmed coronavirus infections in Phuket, more than any other province outside of Bangkok. Of those, 224 recovered and were discharged from hospital. There were 3 deaths.
It doesn't look like the perfect beach day – it IS wet season after all – but here is the forecast for Tuesday in Phuket…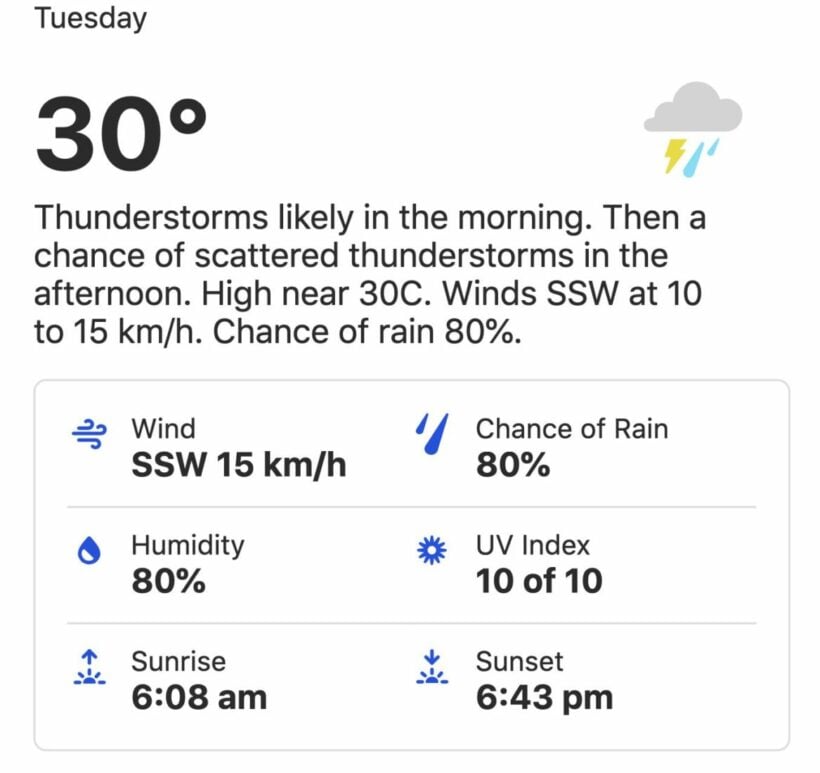 But the re-opening of beaches around Thailand hasn't been completely smooth. Then pent-up demand has seen a rush on beaches and traffic jams in the most popular locations.
Chon Buri's deputy commander of provincial police yesterday led officers on an inspection tour of Bang Saen beach, which reopened June 1 when the government opened Phase 3 of the easing of the Covid-19 lockdown. The beach opened on Wednesday and later that day they re-closed the beach because of a huge influx of visitors. It re-opened again on Friday.
Police say beachgoers are following social distancing measures as Saen Suk municipality ordered, that seats and beach chairs be set up at least 1 metre apart. Visitors and vendors are wearing face masks, hand sanitisers are provided at shops, and toilets are being cleaned every 2 hours.
Due to the high numbers of visitors, traffic in and around Bang Saen has been rearranged into a one way system. Police say if parking spots along the beach are overwhelmed, the access road to the beach will be closed and visitors will have to park elsewhere and walk to the beach.
A large number of tourists flocked to Bang Saen yesterday, but authorities say they behaved in an orderly and organised fashion due to the strict social distancing rules.
SOURCE: Bangkok Post
Keep in contact with The Thaiger by following our
Facebook page
.
Provinces remind people about wearing face masks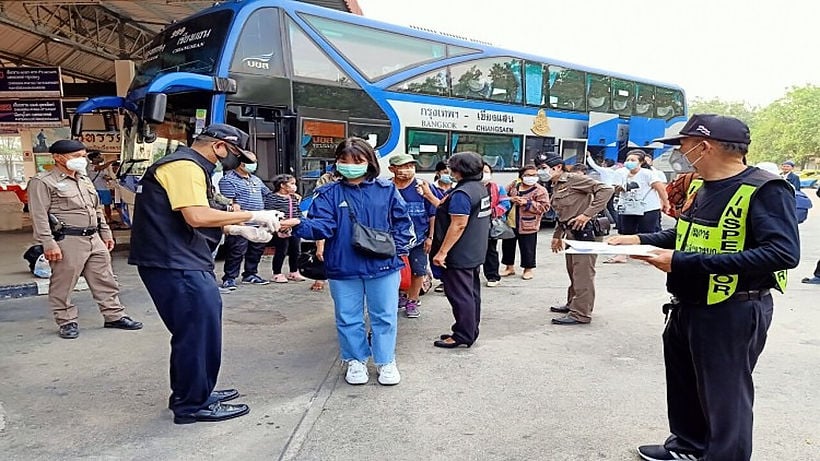 Individual provinces are stepping up safety measures since the roll out of Phase 3 of the lockdown relaxations. In Chanthaburi province, eastern Thailand on the Cambodian border, they've announced a "D-Day" against people leaving their homes without masks.
(The Thaiger predicts the authorities in Chanthaburi may not know a lot about what actually happened on D-Day.)
Authorities in Chanthaburi have noted travellers dropping their guard in terms of Covid-19 precautions, and public health officials there are urging people to keep their masks on in public, observe social distancing and avoid crowded places.
Chanthaburi's governor lamented that locals have been seen commuting without wearing masks, posing a risk of a second wave of infections. He says the province will enforce mask-wearing stringently with a 20,000 baht fine from today.
At Phuket's Bus Terminal 2, meanwhile, large numbers of people were seen buying tickets. The hub is practicing strict checks, including temperature screenings and enforced distancing. Sritrang Tours, which runs between Phuket and Hat Yai in the South, has reduced its bus loads from a maximum of 39 to only 19, and requires passengers to scan a QR code using the Thai Chana app before boarding. Those unable to do so will be required to fill out a form.
People traveling to Phuket are required to register on the Phuket Smart Check-in app when they enter the province. For now, that means when they cross Sarasin Bridge and go through the Tha Chatchai checkpoint.
Phang Nga Transport Terminal has similarly seen a rise in activity since restrictions on interprovincial travel were lifted on Thursday. Drivers at the terminal are required to report for temperature screenings as part of safety measures. They noted passengers have not reached their maximum yet, as only journeys to some southern areas and provinces, including Phuket, Su-ngai Golok and Betong are available.
SOURCE: NNT
Keep in contact with The Thaiger by following our
Facebook page
.
Police investigating a double murder and suicide in Lampang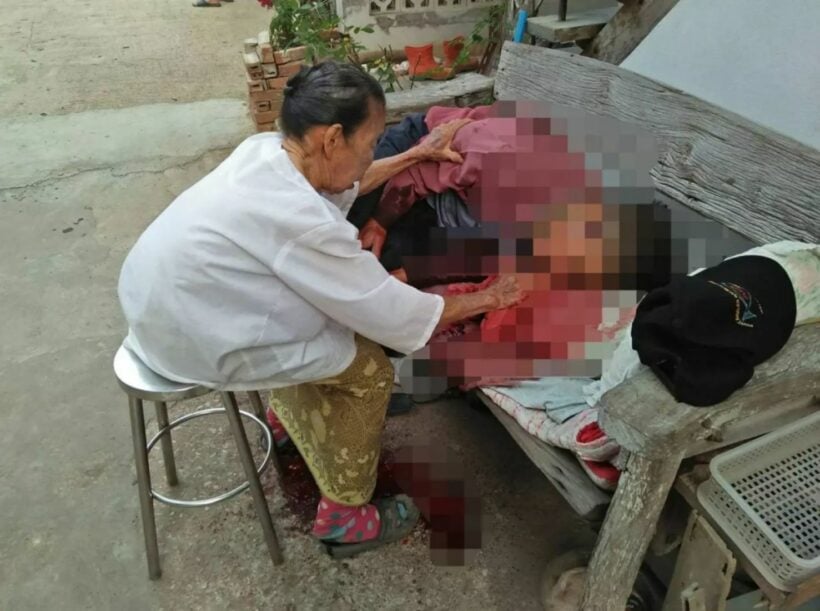 Police in the northern province of Lampang were called to the scene of a double murder, where a man killed two relatives and stabbed another before killing himself. His motive remains unknown. Police say they learned of the attack at about 7:45am yesterday.
The victims were identified as 52 year old Amphon Saikon and 70 year old Inkaew Promdam. Police and rescue workers called to the scene found the 2 men lying on the road dead with bullet wounds. A third man, identified as the gunman, 52 year old Somthop Saikon, was also found dead with a gunshot wound to the head in front of a wooden house. A shotgun was found near his feet. Police also found a knife and a spare shotgun shell in his pocket.
51 year old Phannee Saikon, the wife of one of the victims, was found inside the house with multiple stab wounds to her chest. Relatives rushed her to a Lampang Hospital.
A neighbour, 51 year old Phan Promdam, told police that all 4 people involved were related. She says she saw Somthop approach Phanee and stab her. Phanee then ran out onto the road and called for help. Her husband and father ran out their house to intervene, but they were met by Somthop with a shotgun, who killed them both.
Phanee fled to her house and hid. Somthop chased her but couldn't find her. He sat down in front of the house and turned the shotgun on himself, according to Phanee.
Lampang police are investigating.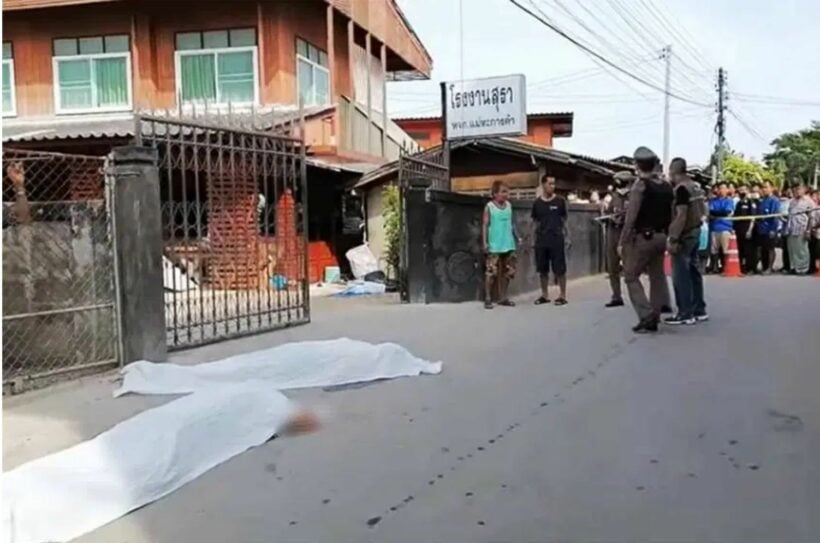 In a similar story, police are investigating an apparent murder-suicide in the southern province of Phuket, involving a couple who allegedly had a falling out over drugs. Police were called around 4:30pm Wednesday after people reported hearing a single gunshot. Upon arrival they found a man dead on the ground with a single gunshot wound to his head, an apparent suicide. A revolver was found beside him.
He was later identified as 42 year old Thanet "Oley" Chuisod. Police told The Phuket News that before finding his body they had been called to a shop where Thanet had shot and killed 27 year old Suphattra Suwanworn before speeding off on his motorbike.
SOURCES: Chiang Rai Times | Bangkok Post | The Phuket News
Keep in contact with The Thaiger by following our
Facebook page
.