Phuket
Chalong Police warn of beach thief at Nai Harn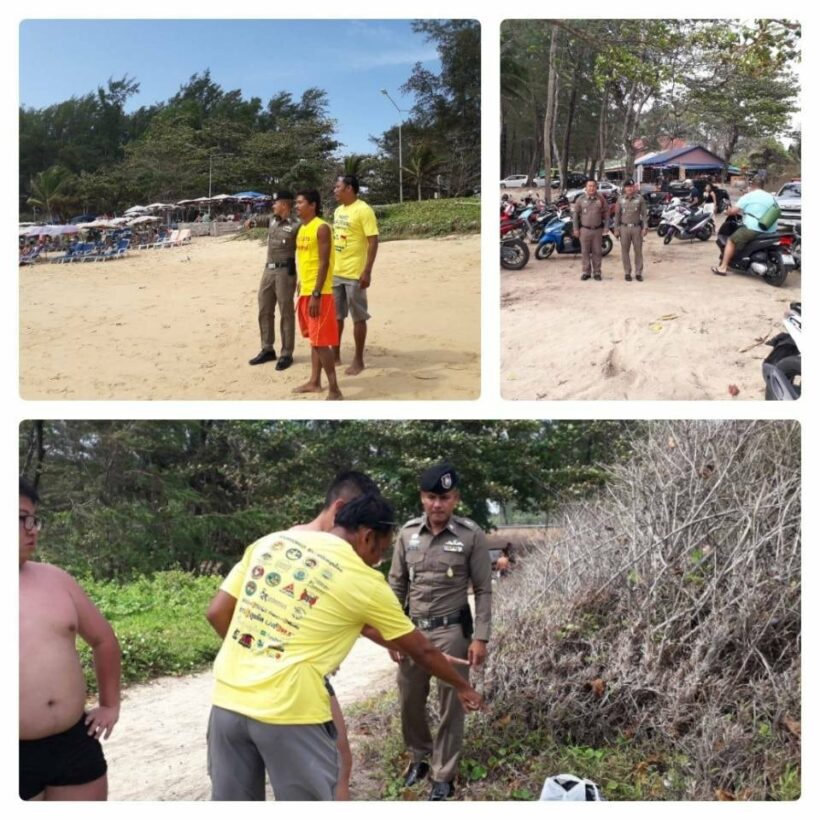 Chalong Police are warning about a Nai Harn Beach thief after a tourist's bag was stolen over the weekend.
The Chalong Police were contacted after a Chinese tourist's bag was stolen at Nai Harn Beach. Police say that the tourist reported that there was three mobile phones, 5,000 baht cash and a passport inside the bag.
The Chinese tourist went into the water and placed the bag on the beach next to his towel. When they emerged from the water the bag was missing.
Police spoke to tourists and lifeguards nearby but no one noticed the thief. Police also asked lifeguards to keep an eye out for thiefs and tell tourist to keep their belongings in a safe place before going into the water.