Buakaw Under Fire: Fighter flees the ring in championship fight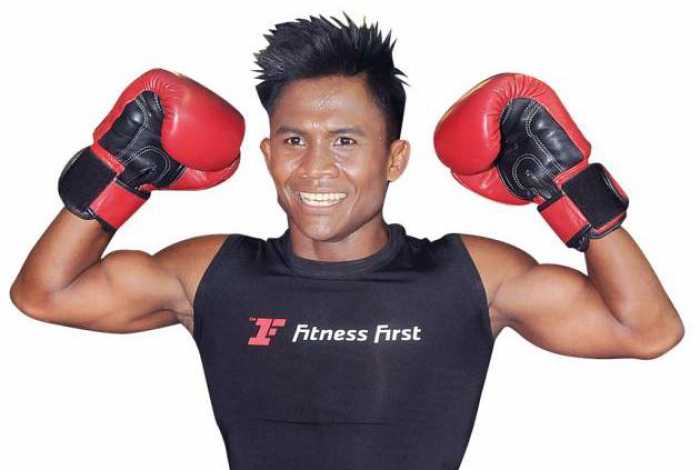 PHUKET: Once famous for his exhilarating K-1 boxing style, controversial Buakaw Banchamek's tarnished reputation has suffered yet another setback with his latest antics in the ring, opting to flee the arena and shocking the crowd before the end of his fight.
Rising to stardom as one of the most acclaimed K-1 fighters, who drew plaudits with countless captivating fights, Buakaw's star began to fall after a series of controversies, both in and out of the ring.
His latest misdemeanor came at the Indoor Athletic Gymnasium in Pattaya on Saturday night, when he inexplicably ran away from the venue – before his fight for the K-1 under-70kg championship against German opponent Enriko Kehl was even over.
The baffling act caught everyone off guard, including the organizers, who were momentarily left in the dark on what to do when the fight could not be resumed after the regulation three rounds.
The organizers then decided to hand the German the title to the bewilderment of the crowd, who clearly struggled to understand the incident. Buakaw's mysterious disappearance became a hot issue overnight, with the question on everyone's lips: "Where's he gone?"
It was not the first time the 32-year-old fighter opted to disappear from the scene. In March 2012, the Thai boxer, who hails from Surin, made headlines when he fled the Por Pramuk Gym camp, where he began his boxing career.
In another dispute with his former employers, Buakaw sprang a surprise by defying Por Pramuk's order to fight in the Thai Fight event in April that year. When asked why he did that, he gave the famous reply: "I'd rather go to jail."
But the story had a happy ending. With the help of senior figures in Thai sports, the fighter eventually settled the problem, over a financial issue with Por Pramuk, although he decided to leave his old stomping ground.
He then fought for Banchamek, the newly established gym, but his problems never seemed to go away. Last year, he decided to separate from the Thai Fight organizers, saying they took advantage of his contract.
Earlier this month, Buakaw became the subject of gossip regarding his relationship with controversial beauty Sunannika "Nampetch" Kritsanasuwan, who was stripped of her title as second runner-up in Miss Thailand Universe. Rumour had it the boxer bought several luxury items, including a golden necklace, for her, but he insisted she was just a friend.
It remained unclear what penalty the two-time K-1 champion Buakaw will suffer for his latest trick. K-1 Global Holdings told a press conference yesterday they would like to have a talk to clear the air with the fighter before deciding whether to sue him for breach of contract.
Buakaw's manager claimed after Saturday's fight the Thai fighter did not want to continue to avoid being caught up in betting on his bout. K-1 officials admit that bookmakers overseas opened odds for the bout but it was something they could not control.
— Phuket Gazette / The Nation
Keep in contact with The Thaiger by following our
Facebook page
.
Immigration police arrest German man in connection with death of German woman in Pattaya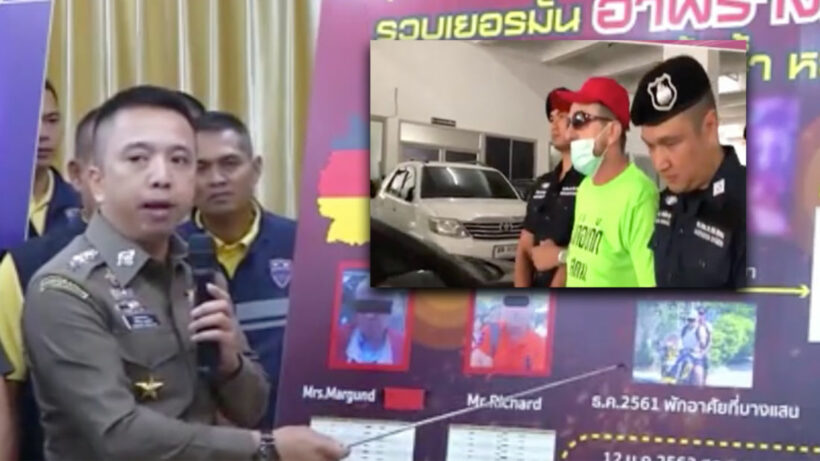 A German man who has overstayed his visa has been arrested in Pattaya in connection with the death of a German woman found dead in a canal in Chonburi province.
The Pattaya News reports the dead woman as 77 year old Marg und Schaefer and says she ran a bar with the man who was taken into custody on Tuesday.
The alarm was raised when Ms Schaefer's family in Germany contacted German police when they were unable to contact her. German authorities then contacted the police in Thailand, who tracked down the man after finding his visa had expired in June 2017. He is believed to be 52 years of age and known only as Mr Richard.
It's understood the arrested man is also facing fraud charges in his home country and fled to Thailand after allegedly conning several elderly women out of more than 6,000 euros.
Police have questioned his Thai girlfriend, who claims Ms Schaefer died in January after falling in the bathroom. She says Mr Richard then disposed of her body in a canal in Chonburi, adding that he had been spending the German woman's pension fund on a daily basis.
A warrant was issued for the man when Ms Schaefer's body was found in the canal on January 12 and he was eventually tracked down to a rented house earlier this week. He denies all charges against him.
It's understood the police will be using DNA testing to confirm how Ms Schaefer died.
SOURCE: thepattayanews.com
Keep in contact with The Thaiger by following our
Facebook page
.
International chess competition finishing in Jomtien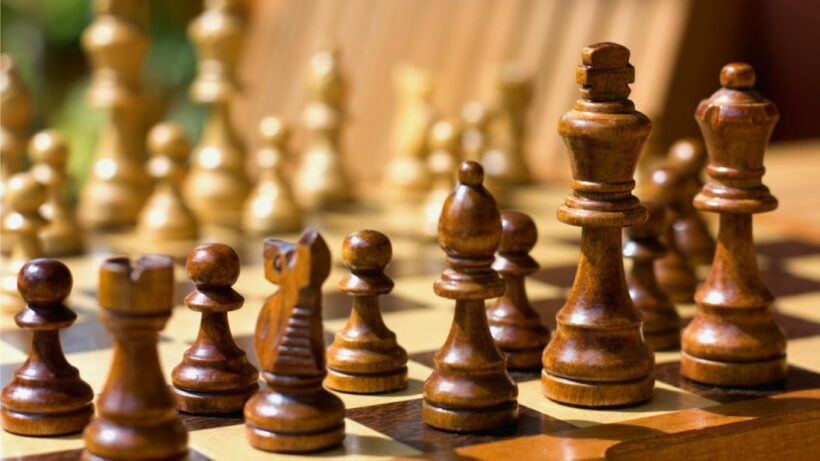 More than 300 youth and senior contenders from 42 countries are competing in the 2019 Thailand Pattaya Open Chess Championship, October 19-23 at the Bay Beach Resort in Jomtien.
The Thailand Chess Association is hosting the competition in association with 101 Chess Academy and Pattaya Chess Club.
The event follows the success of the Pattaya Rapid & Simultaneous Chess Festival 2019 earlier in October.
The closing ceremonies will be held at Bay Beach Resort, Jomtien on October 23.
SOURCE: thepattayanews.com
Keep in contact with The Thaiger by following our
Facebook page
.
The body of an unidentified foreigner found floating south of Pattaya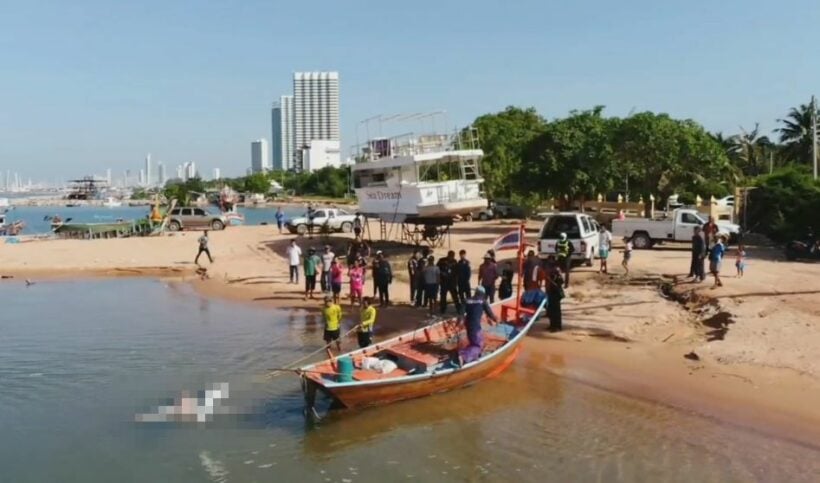 A fisherman has recovered a body, thought to be a foreigner, from the Gulf of Thailand off Sattahip.
Na Jomtien Police were notified of the body by 24 year old Teerapong Boonwat, a fishing boat captain plying the waters around Sattahip, south of Pattaya.
Mr. Boonwat had recovered the body found floating near Koh Ped (Duck Island), about three nautical miles from the Sattahip shore. Police and emergency responders rushed to the scene near Amparam Temple.
Police report that the male body appears to be a foreigner aged around 40 years old with a beard and little head hair. He was wearing a white T-shirt, long jeans and black sneakers.
No identification was found on the man. It is believed that he had died at least 7 days before his body was found floating in the water. The police didn't state if there was any signs of foul play or the condition of the body.
Police are investigating the incident and reviewing missing person reports to establish identification.
SOURCE: The Pattaya News
Keep in contact with The Thaiger by following our
Facebook page
.