Buakaw Under Fire: Fighter flees the ring in championship fight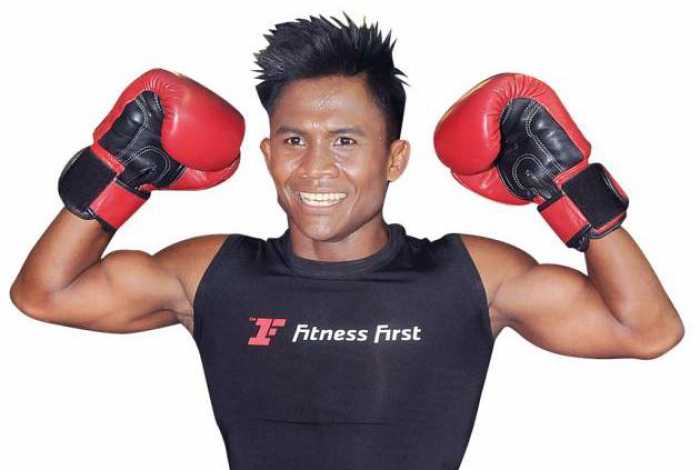 PHUKET: Once famous for his exhilarating K-1 boxing style, controversial Buakaw Banchamek's tarnished reputation has suffered yet another setback with his latest antics in the ring, opting to flee the arena and shocking the crowd before the end of his fight.
Rising to stardom as one of the most acclaimed K-1 fighters, who drew plaudits with countless captivating fights, Buakaw's star began to fall after a series of controversies, both in and out of the ring.
His latest misdemeanor came at the Indoor Athletic Gymnasium in Pattaya on Saturday night, when he inexplicably ran away from the venue – before his fight for the K-1 under-70kg championship against German opponent Enriko Kehl was even over.
The baffling act caught everyone off guard, including the organizers, who were momentarily left in the dark on what to do when the fight could not be resumed after the regulation three rounds.
The organizers then decided to hand the German the title to the bewilderment of the crowd, who clearly struggled to understand the incident. Buakaw's mysterious disappearance became a hot issue overnight, with the question on everyone's lips: "Where's he gone?"
It was not the first time the 32-year-old fighter opted to disappear from the scene. In March 2012, the Thai boxer, who hails from Surin, made headlines when he fled the Por Pramuk Gym camp, where he began his boxing career.
In another dispute with his former employers, Buakaw sprang a surprise by defying Por Pramuk's order to fight in the Thai Fight event in April that year. When asked why he did that, he gave the famous reply: "I'd rather go to jail."
But the story had a happy ending. With the help of senior figures in Thai sports, the fighter eventually settled the problem, over a financial issue with Por Pramuk, although he decided to leave his old stomping ground.
He then fought for Banchamek, the newly established gym, but his problems never seemed to go away. Last year, he decided to separate from the Thai Fight organizers, saying they took advantage of his contract.
Earlier this month, Buakaw became the subject of gossip regarding his relationship with controversial beauty Sunannika "Nampetch" Kritsanasuwan, who was stripped of her title as second runner-up in Miss Thailand Universe. Rumour had it the boxer bought several luxury items, including a golden necklace, for her, but he insisted she was just a friend.
It remained unclear what penalty the two-time K-1 champion Buakaw will suffer for his latest trick. K-1 Global Holdings told a press conference yesterday they would like to have a talk to clear the air with the fighter before deciding whether to sue him for breach of contract.
Buakaw's manager claimed after Saturday's fight the Thai fighter did not want to continue to avoid being caught up in betting on his bout. K-1 officials admit that bookmakers overseas opened odds for the bout but it was something they could not control.
— Phuket Gazette / The Nation
Thief steals from a Pattaya bar's merit money tree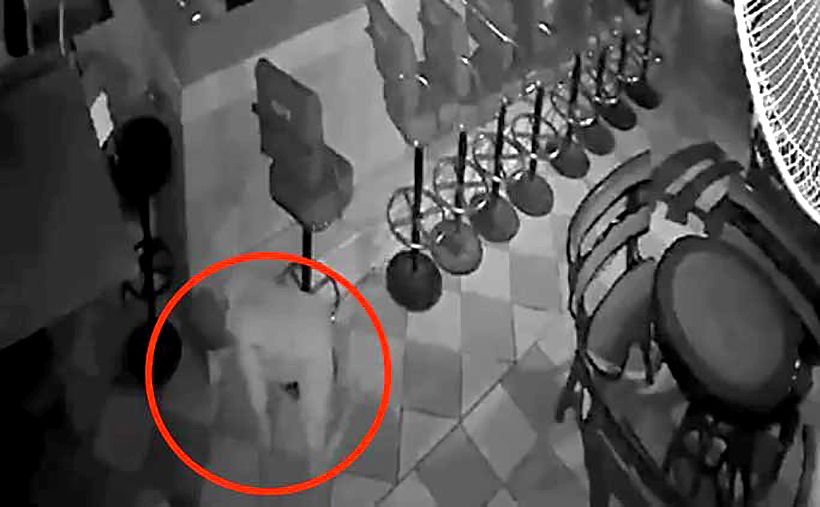 CCTV surveillance footage from the Bart Navy Bar on Pattaya Beach Road reveals a thief crawling in and stealing from the merit making money tree in the bar.
The We Love Pattaya Facebook page describes the thief as a "sinner".
#พัทยาเตือนภัย โจรใจบาป ขโมยเงินทำบุญ เกลิ้ยง !! กล้องวงจรปิดบันทึกภาพ โจรใจบาปแอบคลานเข้ามาในร้านบาร์เบิรด์เนวี่บาร์…

Posted by เรารักพัทยา on Monday, 19 August 2019
The time stamp indicates that the"sinner" was operational around 4.30am yesterday (Monday) morning.
The bar in Soi 7 Pattaya is well situated about 200 metres from the Pattaya police station.
Merit trees are set up in many bars to collect donations for "tham bun" (merit making) which are then donated to local temples and charities.
SOURCE: ThaiVisa
Greater Pattaya hosts hotel and tourism forum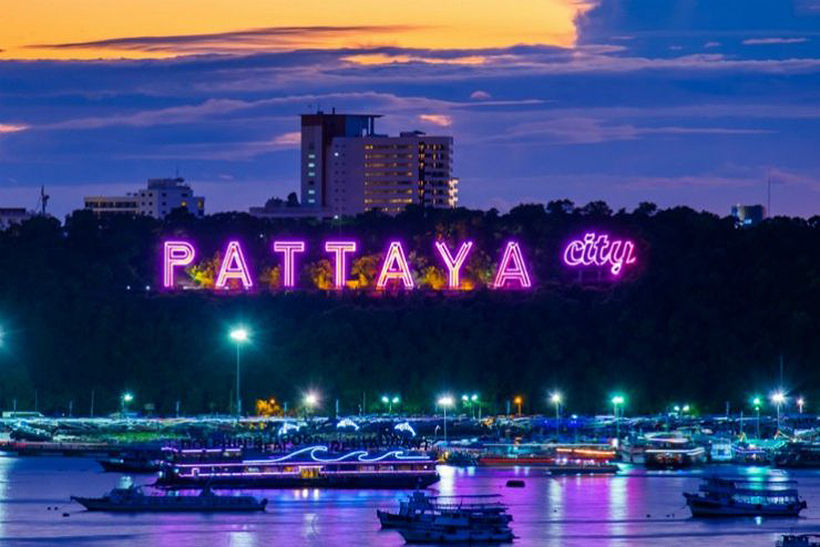 On Thursday, September 5 a hotel and tourism market update event covering Greater Pattaya will be held at the Holiday Inn Pattaya.
Jointly organised by industry leaders STR, Horwath HTL, C9 Hotelworks and the AMCHAM Thailand, the event will feature key hospitality operating and performance metrics.
A special panel on the emerging trend of hotel residences will include senior executives from InterContinental Hotels Group, Baker McKenzie and leading Thai property portal FazWaz.
The event is relevant for hotel and tourism managers, developers and those wishing to understand more about current market trends. For hotels undertaking their 2020 Business Plans, the data presentation will be invaluable.
Attendance is free, registration is required.
For register please click HERE.
Sattahip drug addict arrested and jailed after threatening wife and children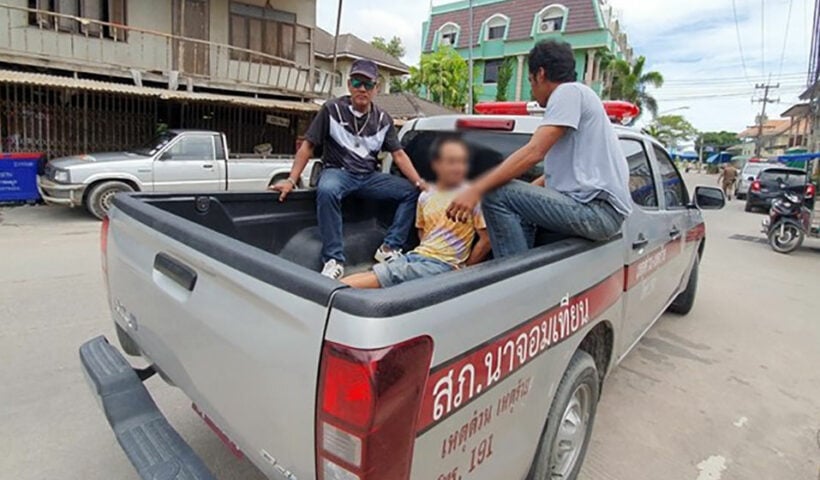 PHOTO: Pattaya Mail
Sattahip police have arrested a person with drug problems who allegedly threatened to kill his wife and two children. 39 year old Jarat Injom was found hiding in the bedroom of his Moo 4 village house where he had barricaded himself after 34 year old wife Sangwein Prasannet called police.
The wife told authorities she'd been married to Jarat for eight years and they had two children, aged 5 and 8. But for the past two years he has been addicted to crystal methamphetamine (ice).
She told police that he often acted crazy and aggressive but she had never sought help in the past. But today he threatened both her and her children with a knife, so she called police.
The man has been arrested and is currently in detention pending further legal proceedings.
SOURCE: Pattaya Mail