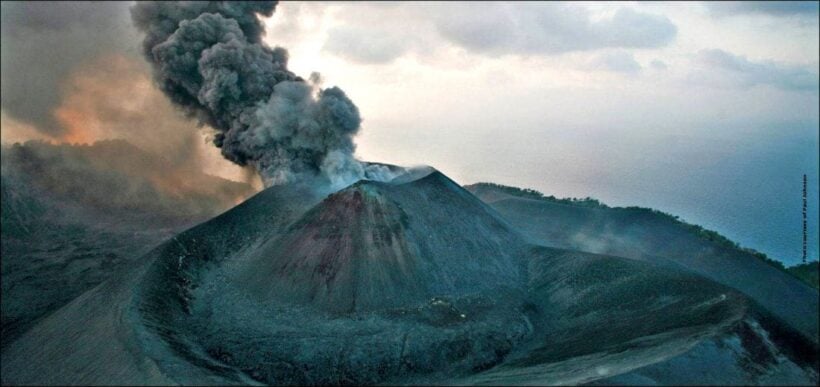 PHOTO: Volcano Hotspot
According to volcanodiscovery.com, the Barren Island Volcano, situated about 800 kilometres north-west of Phuket, and 130 kilometres east of the Andaman and Nicobar Islands, is erupting today. There are currently no warnings or alerts about this occurrence – the volcano last erupted in December last year.
According to volcanodiscovery.com, Barren Island, a possession of India in the Andaman Sea about 135 km NE of Port Blair in the Andaman Islands, is the only historically active volcano along the north/southtrending volcanic arc extending between Sumatra and Myanmar. The 354 metre high island is the emergent summit of a volcano that rises from a depth of about 2250 m.