Thai society, Phuket struggle to survive a bender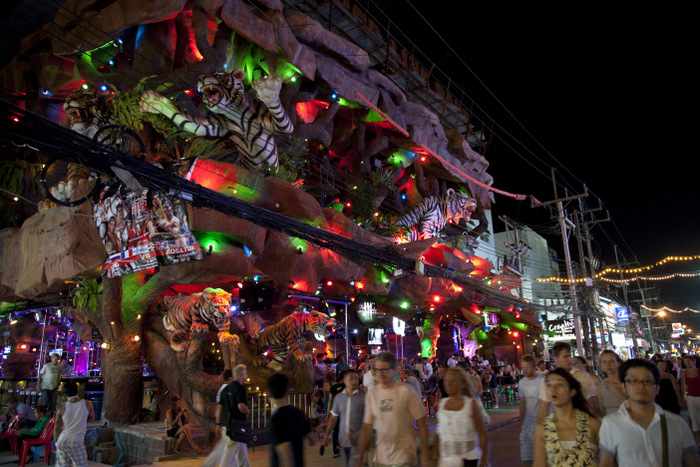 Special Report
Thailand consumes more than twice as much booze as the average Southeast Asian country, and faces the multitude of problems that come along with it, according to the World Health Organization and Phuket experts.
Here, the Phuket Gazette's Chutharat Plerin investigates.
PHUKET: A barrage of statistics released by the World Health Organization (WHO) in its "2014 Global report on alcohol and health" detailed a growing trend in hard liquor consumption in Thailand, a trend which health experts have linked to a range of domestic, society and health problems in the country.
Phuket Provincial Health Office (PPHO) Chief Dr Kajohnsak Kaewjarus confirmed to the Gazette on Monday that the island has a drinking problem.
"Phuket is a province with one of the highest levels of alcohol consumption. Many people, Thais and foreigners alike, holiday here to have fun and take part in the island's nightlife," Dr Kajohnsak said.
Alcoholism is an issue for society as a whole, he explained, as it can lead to further problems, including crime, unchecked aggression, mental sickness and joblessness.
"This affects families' and individuals' health. It is also very expensive to pay for treatment," he said.
The WHO report gave Thailand the highest rating possible for the number of "Years of Life Lost" as a result of alcohol consumption based on 2012 data. Deaths from cirrhosis of the liver totalled 28.2 per 100,000 citizens for men and 8.7 per 100,000 for women. The death rate for road accidents using the same ratio was 70.3 for men and 18.5 for women.
The effects, however, are not limited to those partaking in spirits, beer and wine. It also affects their peers and loved ones.
"Alcohol is the number one reason for domestic violence, including violence against women and children," Jiranun Cheamcharoen, Director of Phuket Shelter for Children and Families on Koh Sireh, told the Gazette. The center functions as one of the One Stop Crisis Centers in the province.
Alcohol consumption leading to violence is not just a Phuket-specific problem though, Ms Jiranun pointed out, it reaches far beyond the island's coasts.
HOW MUCH IS TOO MUCH?
The latest global average of pure alcohol consumption is 6.21 liters per capita, but the figure for Southeast Asia is 3.4 liters per capita – less than half of Thailand's consumption rate, reported The Nation.
Thailand's average consumption rate of pure alcohol per adult (15 years and older) increased from 6.8 liters between 2003 and 2005 to 7.1 liters between 2008 and 2010.
"This is even more startling when you consider that 70.3 per cent of Thais are recorded as abstainers. The remaining 30 per cent more than make up for those who don't drink," David Swartzentruber, who was a clinical psychologist in the United States and has dealt extensively with the medical and social issues that result from alcoholism, wrote in The Nation.
"The total alcohol consumption for Thai men in 2010 was 30.3 liters of pure alcohol and for women, 5.2
liters."
Given the statistics, it becomes clear why Ms Jiranun from the OSCC pointed her finger at men as the main cause of drinking-related domestic violence in Phuket.
"Men should have more common sense. They should be gentlemen to the people around them and understand their roles as a husband and a father," Ms Jiranun said.
"This problem will continue forever unless people are conscious of the issue, and learn what they must do to control themselves when they are drinking."
THE LAND OF SPIRITS
Of all the kinds of alcohol available in Thailand, the trends for types consumed are a near inverse of those seen in western countries.
In Thailand, 73 per cent of the alcohol consumed is in the form of spirits, 27 per cent is beer and less than 1 per cent is wine. In the US, consumption is broken down to 12 per cent spirits, 40 per cent wine and 48 per cent beer. Myanmar, Thailand's neighbor, has statistics more similar to the US: 12 per cent spirits, 6 per cent wine and 82 per cent beer.
Price per serving of alcohol in Thailand is much cheaper for spirits than it is for wine and beer, Mr Swartzentruber pointed out.
A 750ml bottle of wine in Phuket can be tracked down for 400 baht and deliver five servings. However, a 700ml bottle of one of the more popular Thai whiskeys provides about 17 servings for a much cheaper 271 baht.
Ruang Khao white spirits (more commonly known as lao khao), the world's second largest spirits brand according to trade publication the Shanken Daily Report, can be found for 99 baht per 700ml bottle.
In 2013, Thailand saw a change to excise tax on alcohol, one that significantly increased taxes for beer and wine, but only marginally increased taxes on spirits, Mr Swartzentruber explained.
TAXING SOLUTIONS
Phuket Excise Office (PEO) Chief Pairuch Kulima noted that raising the taxes on spirits even more could help prevent the quantity of consumption, which might lead to the lessening of alcohol-related problems within Thai society.
"I believe that raising taxes could prevent people from buying it and might stop new drinkers from picking up the habit. It could also encourage long-time drinkers to stop," Mr Pairuch said.
"However, people feel very differently about this. Some people want the entire alcohol industry shut down and while others refuse to let that happen.
"It's a delicate issue. Everyone must work together to determine what is best for our nation."
Dr Kajohnsak from the PPHO argued that education and strict control on advertisements were the solutions, rather than raising taxes on spirits, as suggested by Mr Pairuch and Mr Swartzentruber.
The PPHO receives about 50,000 baht per year for anti-alcohol campaigns in Phuket.
"People need to learn about the dangers of alcohol. There should be seminars to educate people, especially students," Dr Kajohnsak said.
"Strict control on advertisements, as well as no longer using alcohol during celebrations, would also help."
The experts have spoken and are in agreement that alcohol consumption, especially that of hard liquor, is staggeringly high in Thailand and can lead to devastating effects – socially, mentally, economically and physically.
From preventing excessive consumption through education to controlling promotion through advertisements to even halting possible purchases through raised taxes, the doctors, psychologists and health officials alike share at least one common goal: to raise awareness of the issue and its consequences.
— Chutharat Plerin


Read more headlines, reports & breaking news in Phuket. Or catch up on your Thailand news.
Beam me up Phuket – new space theme hotel for the island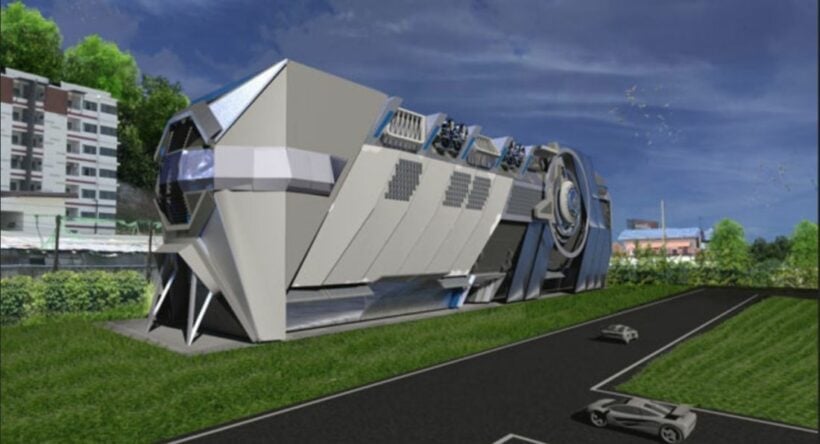 A 150 key space themed hotel is under development in Kathu, Phuket, by a Singaporean group .
Located close to the Central Festival and Makro complexes, the project is expected to open next year according to a report in TTG Asia.
The One Pioneer – Beyond Space Travel hotel say it's "highly focused on an outer space storyline and will have an indoor observatory".
Janette Lee, founder and CEO, says the hotel is poised to open sometime in 2020.
"Tourism business in Thailand and in Phuket will continue to grow but there is still a lack of new attractions. Our vision is to bring to life the dreams of mankind for an experience of space on earth. Our target markets will be both local and international tourists."
According to Lee, the company is seeking partners from Thailand or elsewhere to complete the project. She has had discussions with potential partners and investors during the South East Asia Hotel Investment Summit which took place in Bangkok last week.
Prior to entering the tourism business, Lee had sold her private education business and social enterprise in Singapore. She also used to work in the financial sector.
The project cost is estimated at $40 million.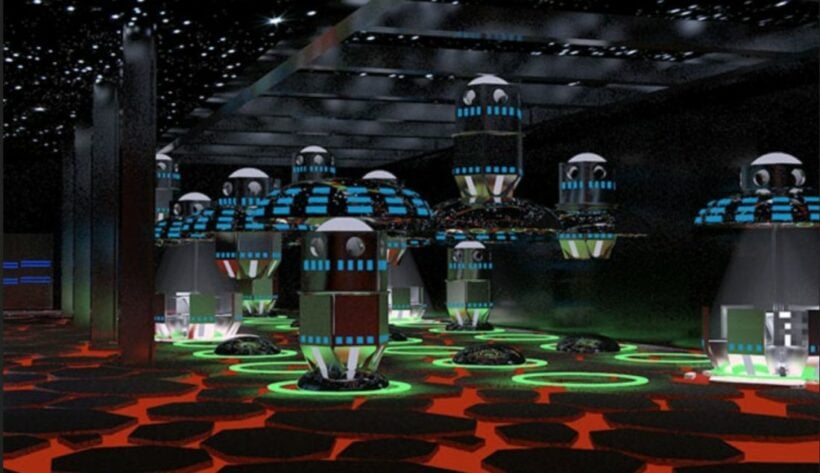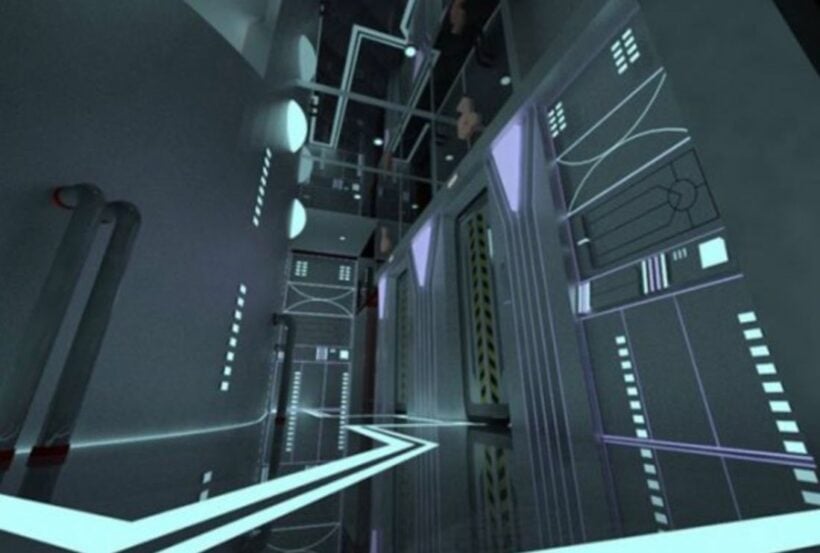 Two charged with attacking an ambulance and driver in Phuket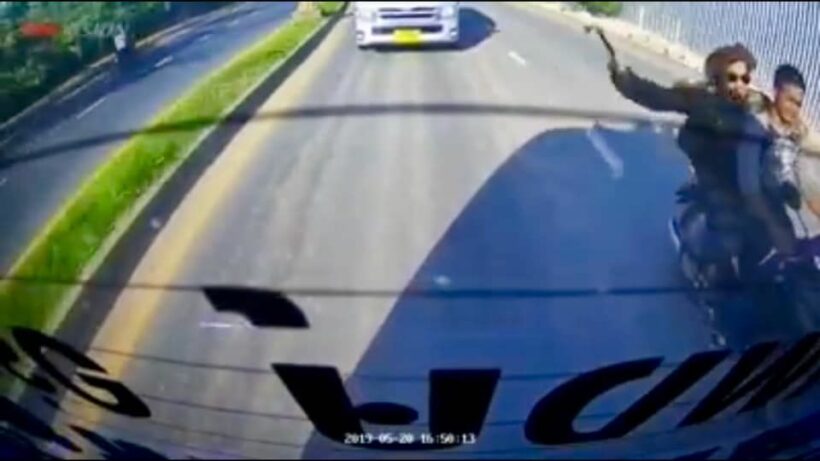 Two men were have been charged with attacking a moving ambulance and the volunteer ambulance driver along the ByPass Road in Phuket earlier this week.
The two assailants were easily identified as 22 year old Sagib Yomyai and 29 year old Sutthi Sripoon, both from Trang province, were arrested at a rented house in Tambon Wichit, Muang district, with an array of incriminating evidence that included a pistol, two bullets, a knife and an axe.
The pair were then taken for questioning in front of Phuket police chief Pol Maj General Wisan Panmanee.
The men were charged by police with damaging, or rendering useless, property belonged to another person, threatening another person and illegal possession of a gun.
The charges follow an attack on the ambulance with a knife and an axe as it was driving on Chalerm Phrakiat King Rama 9 road (ByPass Road) in Muang district on May 20.
The ambulance driver, 41 year old Detnarong Songsang, a lawyer by profession, told Wichit Police that the two men were on a Honda Wave motorcycle that chased after him after he beeped his horn at them for dangerously changing lanes near Siriroj Hospital at around 5pm on Monday.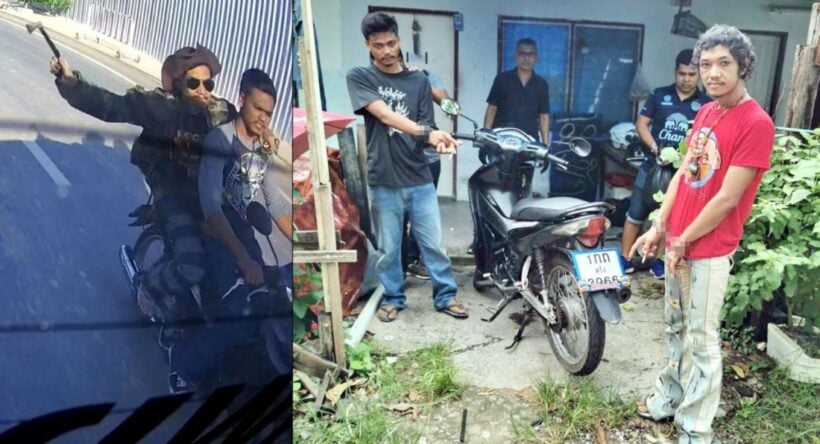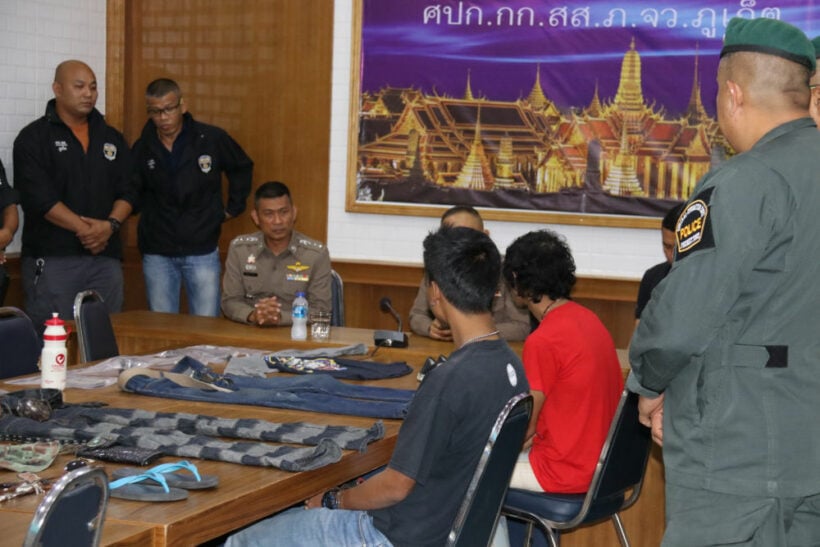 One of the men threw an object at the back of the ambulance and then tried several times to use a knife to pierce the ambulance's hood cover. They kept up the chase and then attacked the rear again, this time with an axe.
Detnarong accelerated to escape and luckily for him, the men spotted police on the road ahead, so they gave up the pursuit. He went straight to the police station to report the incident.
Damage estimated at 50,000 baht was caused to the back windshield of the ambulance, its two side windows and the hood cover. As police were still hunting the suspects, Detnarong posted a four-minute video clip and photo on to his Facebook account to help spread the news.
One reporter asked the driver why he didn't just drive them off the road, Detnarong said he was trained to save people and it was inappropriate to use an ambulance to cause harm.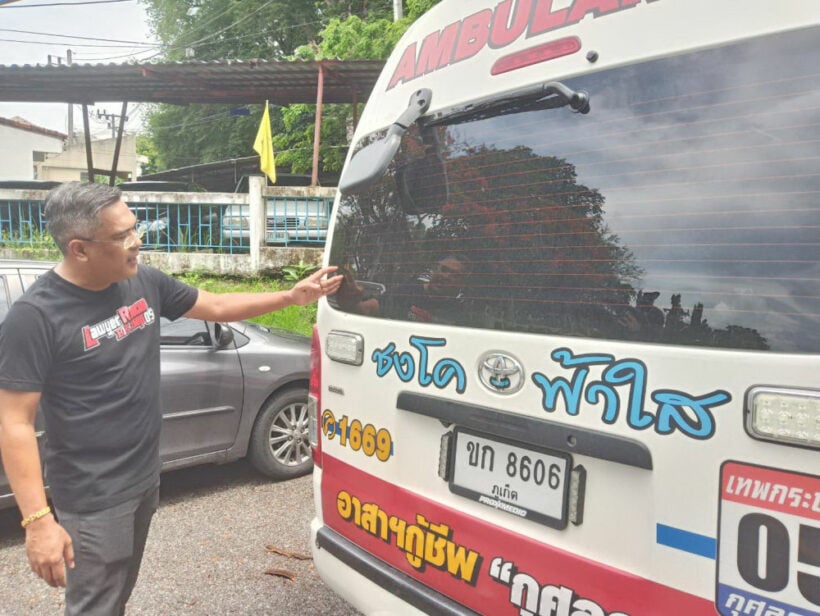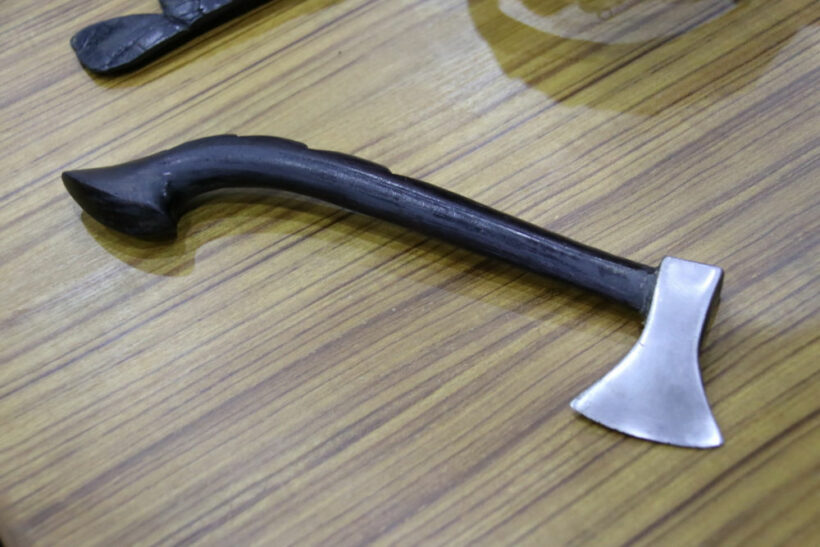 SOURCE: The Nation
No injury as trailer truck loses control in Phuket Darasamut Underpass – VIDEO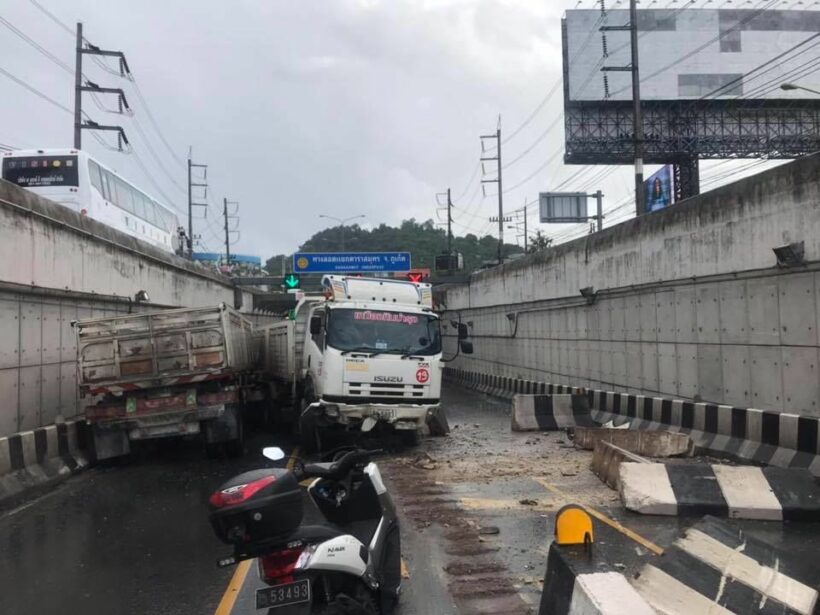 PHOTOS/VIDEO: Newshawk Phuket / อาสา ของ ประชาชน
A trailer has skidded and lost control, and then collided with concrete barriers at the southern entrance to the Darasamut Underpass this morning. No injuries were reported as a result of the incident.
Wichit Police were notified of the incident at 10am. Police and emergency responders arrived at the scene to find the damaged trailer truck and smashed barriers. Both lanes inside the underpass were blocked until the truck and debris could be removed.
Police checked CCTV footage showing that the truck was heading down into the underpass. The truck lost control after starting to skid sideways and smashed through the median barriers.
#ภูเก็ต #วินาที เกิดอุบัติเหตุอุโมงค์ทางลอดดาราสมุทร #Phuket #VIDEO 9.37am accident at the entrance of the Darasamut Underpass northbound. #NewshawkPhuket#NewsInPhuket #PhuketTraffic #PhuketUnderpass #accident #PhuketAccident #PhuketRoadSafety

Posted by เหยี่ยวข่าว ภูเก็ต on Wednesday, May 22, 2019