Special Report: A nation at the crossroads

Special Report

PHUKET: As Thailand begins a new year, the country finds itself at a crossroads. What seems to be at stake is not only the future shape of democracy in this country, but whether it will even remain a democracy at all. This should worry all those who care about the future of Thailand and its people.
The People's Democratic Reform Committee (PDRC) is determined to bring down Yingluck Shinawatra's government. They want to uproot the Thaksin regime and replace it with a "People's Government". They want a People's Assembly to serve as the legislative branch of this brave new administration, and to draft legislation that would reform Thailand's political system.
They insist that they are not anti-democracy, but support a cleaner democracy – one not corrupted by capital.
The group, led by former deputy PM Suthep Thaugsuban and several old faces from the People's Alliance for Democracy, claim the Constitution allows them to do this. Article 3 of the charter says sovereignty of the country "belongs to the people".
The government, they add, has violated Article 68 of the Constitution, which says that no one should try to overthrow the system of constitutional democracy with HM The King as head of state. Because the current government says it will not heed the judgment of the Constitutional Court, which struck down its recent Senate amendment, the administration is no longer respecting the Constitution, and has thus lost legitimacy, the PRDC claims.
Once Ms Yingluck has resigned, an eventuality the PDRC is plainly aiming to achieve, there will be a power vacuum. The PDRC then wants to invoke Article 7 of the charter, which says that when no part of the document seems to apply to the situation, the country should follow conventional democratic practice.
Since the country has been ruled by appointed prime ministers before, this would allow the head of the Senate to appoint a new premier, who would in turn bring in a new government of technocrats – "good people", using the protesters' term of choice.
A new People's Assembly would then replace the Parliament. Its 400-strong membership would comprise 300 representatives from professional organizations, and 100 appointed by the PDRC. This assembly would then set about "reforming" Thailand's corrupted political system.
The PDRC is right to say the system is in need of reform. Politics remains deeply corrupt. Vote buying, as the protesters claim, is indeed rife. But to claim that Pheu Thai buys elections entirely through the purchasing of votes, as the PDRC has claimed, is to grossly oversimplify the situation. The reality is that – for all his serious flaws – Thaksin Shinawatra and his proxies are the party of choice for millions of Thais.
A further oversimplification is the suggestion that only one party engages in vote buying. All the parties play the votes for notes game. Studies have shown that some voters take money only from the party they intend to support, while others take money from every party, then vote for their preferred candidate anyway. Paying for votes is the price you pay to play the game, as academics Chris Baker and Pasuk Phongphaichit have argued. It does not guarantee victory.
One further cause for caution is the leader of the protests himself. Those who have lived in Phuket long enough may remember a little of Suthep Thaugsuban's questionable record. In 1995, as Agriculture Minister, he was responsible for the SorPorKor 4-01 land reform scheme, in which the deeds to plots of empty land were supposed to be distributed to poor farmers around the country.
In Phuket, an investigation revealed that 11 of the island's richest families were among the recipients of this property. The accusations had enough credibility – and seriousness – to bring down Chuan Leekpai's Democrat government. This fact should serve as a strong signal that this conflict is driven by a lot more than just revulsion to corruption.
To lose faith in democracy at this point in Thailand's development would be a mistake. The system is highly flawed. But one has to wonder what kind of reforms the PDRC might carry out that could somehow ensure that when democracy is restored – within about 18 months – it is suddenly, miraculously clean.
The PDRC claims to be a peaceful movement, and so far the protests have been relatively free from violence. But those observers who support the principles of human rights and free speech have good cause to wonder what kind of reforms Mr Suthep and his fellow leaders have in mind – reforms that we are led to believe will succeed in cleaning up Thai politics where others have failed.
A nation does not make a better democracy by abandoning democracy.


Read more headlines, reports & breaking news in Phuket. Or catch up on your Thailand news.
Legal action taken against people who removed beer cans from beer truck accident scene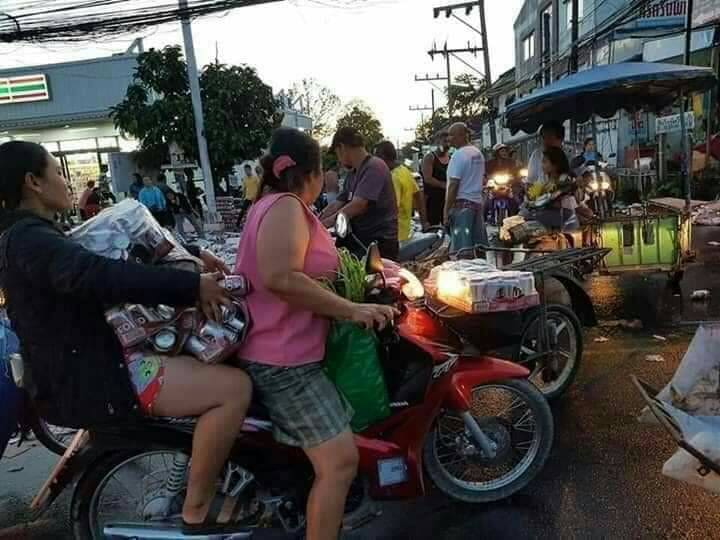 PHOTOS / VIDEO:  Thanakrit Asulyakul / Mana Sombat / Kanlaya Singkangrang / Kritsada Mueanhawong
Legal action has already been taken against four people who 'removed' beer cans after a truck carrying boxes of beer cans overturned in Phuket on January 11.
A logistic company representative has filed a report with police after more than 80,000 beer cans, valued at more than two million baht, mysteriously "vanished" after the truck overturned in Rassada.
Read more about the incident outside a Rassada 7/11 HERE.
The Phuket City Police Chief Col Sompong Thiparpakun says, "Four people have now been arrested. They have admitted that they saw other people taking beer cans, so they did too. They say they have consumed the contents of all beer cans. "
"If evidence can be provided that other people took these beer cans and sold them, legal action will be taken against them too."
"It was illegal to remove these items from the crash scene."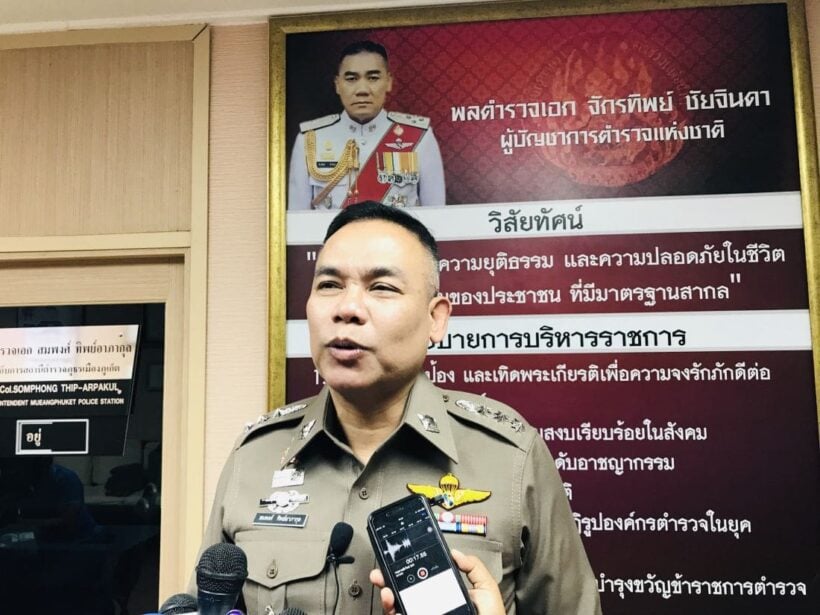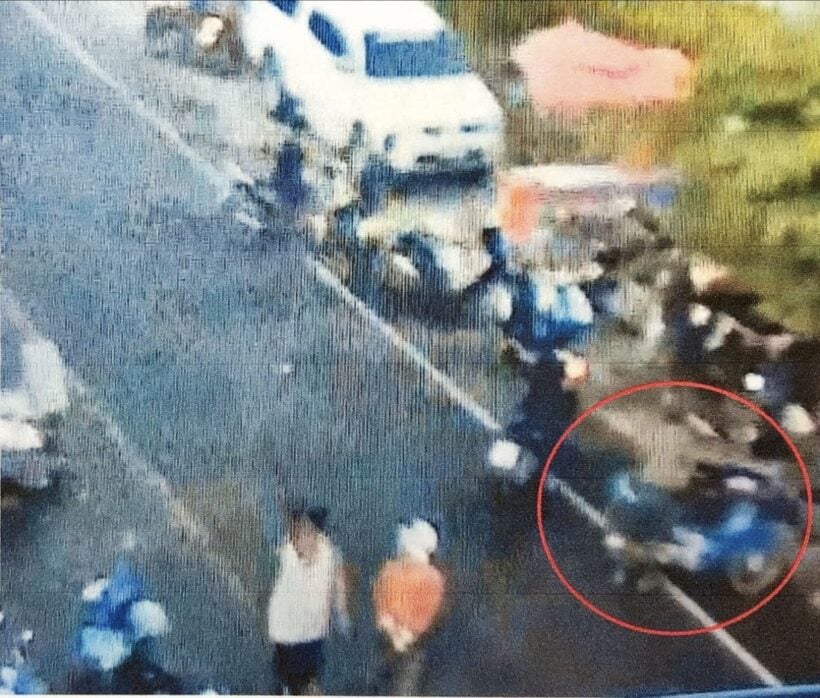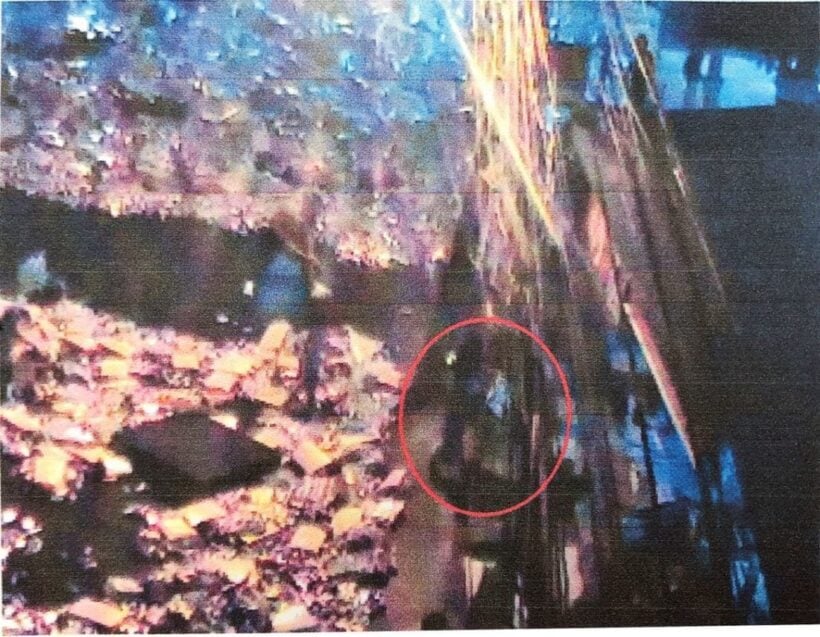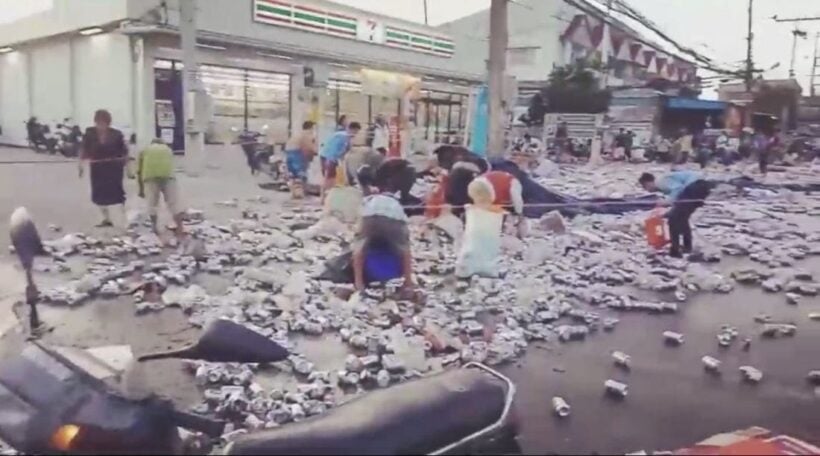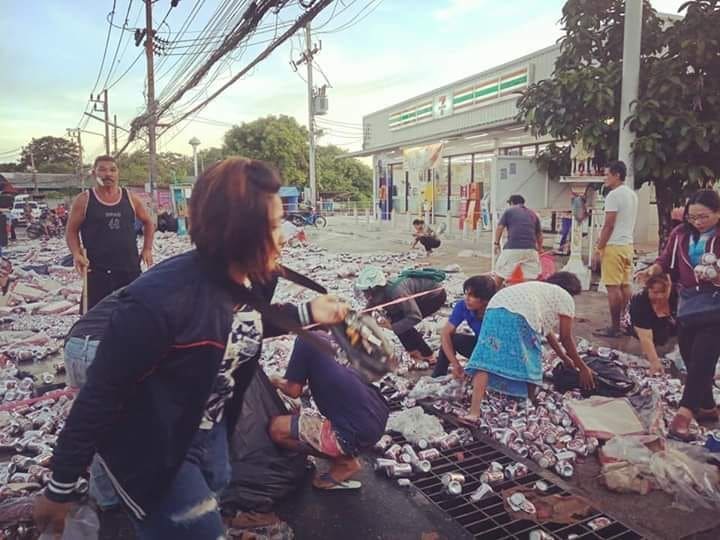 Police hunting for driver in hit and run – Patong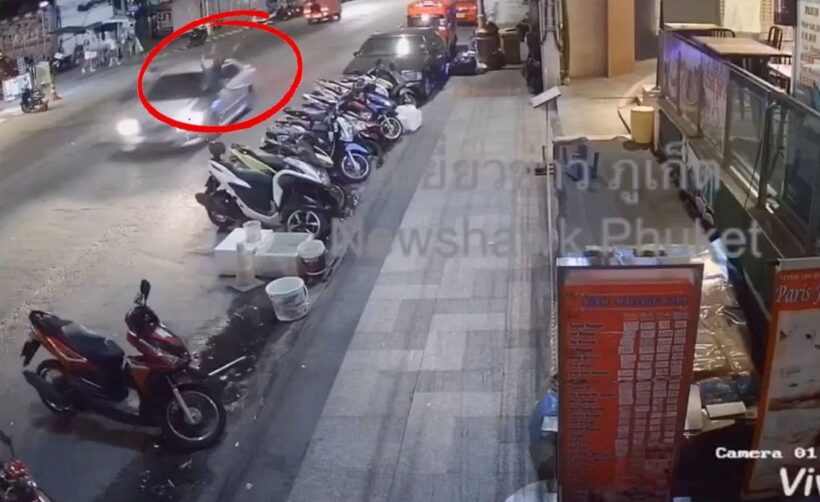 WARNING: Extreme graphic content
Patong Friday, January 18, 2.06am – Police are trying to locate the driver of this hit and run silver sedan in Patong. If you have any information please contact the Tourist Police or Patong Police – 1155 or 191 (Thai)
VIDEO: Newshawk Phuket
PHUKETWARNING: Extreme graphic contentPatong Friday, January 18, 2.06am – Police are trying to locate the driver of this hit and run silver sedan in Patong. If you have any information please contact the Tourist Police or Patong Police – 1155 or 191 (Thai)VIDEO: Newshawk Phuket

Posted by The Thaiger on Saturday, January 19, 2019
UPDATE: Response to Rabies zone in Chalong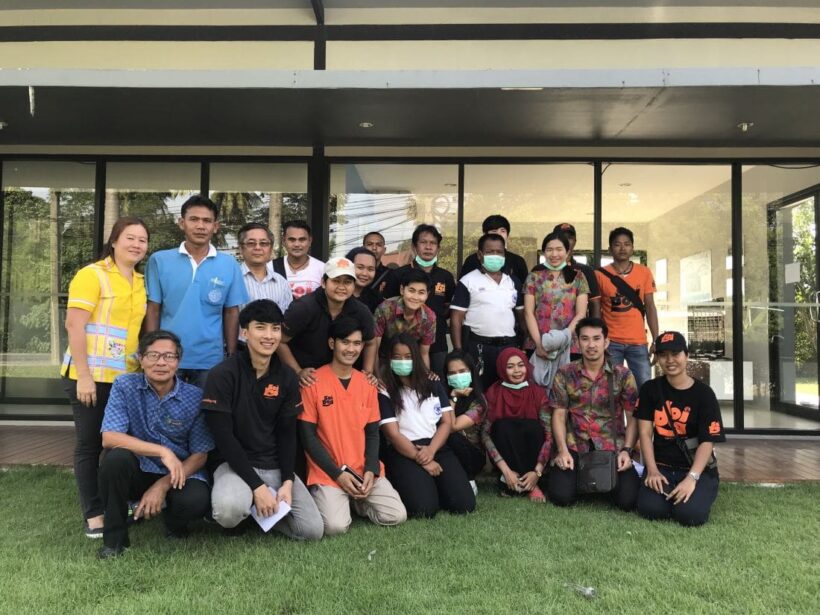 'Following the earlier reported rabies incident in Chalong, the Soi Dog Foundation yesterday (Friday, January 18) teamed up with The DLD and Chalong OBT to carry out vaccinations in the area the infected dog was discovered.
Jointly, the team was successful in vaccinating 128 dogs in a swift response to what is hoped to be an isolated case.
Working alongside the Chalong OBT and DLD, they carried out a door-to-door exercise, alerting local residents of the specific area in order to perform precautionary vaccinations of their pets, as well as street dogs in the vicinity.
Soi Dog Foundation, along with the Chalong Public Health Representative and DLD Representative, Dr.Suthat, are keen to urge the public that this is not an outbreak and are hopeful that it is an isolated incident.
However, as a further measure to ensure this remains as such, the team will continue with the rabies vaccination program on Monday, January 21.'