She said YES! Tsunami victim to wed doctor who looked after him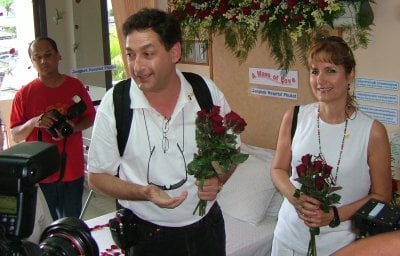 PHUKET CITY: In a year when it seemed that almost every story concerning Phuket was relating bad news – with perhaps the exception of Hannes Bergstrom, the "unidentified" Swedish toddler reunited with his uncle and grandmother two days after the tsunami – ending these 12 months with a story of hope is a newspaper's dream.

December 26, 2004 saw Ron Bombiger, a former Israeli Army officer, and three other members of his family injured by the tsunami on Kamala Beach. Tired, battered and confused by the devastating events, they were rescued and taken to Bangkok Phuket Hospital for treatment.

December 27 saw Dr Dorit Nitzan, part of a rescue and recovery team dispatched by the Israeli Government, visiting Mr Bombiger at the same hospital.

But this was not the first time the pair had been in the same place at the same time.

Mr Bombiger and Dr Nitzan were born in the same town – Ramat Gan, near Tel Aviv – and went to the same primary school. "Our homes [in Ramat Gan] are hardly any distance from each other, and Dorit's father was the General in charge of the army base where I was stationed," Mr Bombiger told the Gazette, "but we had never met before."

Since their paths crossed a year ago on Phuket, Mr Bombiger and Dr Nitzan kept in touch, and this afternoon they decided to return to the hospital together. This time, the only thing on Mr Bombiger's mind was made clear in a hushed aside to his cousin – "Did you remember the ring?"

"The first time I met her was when I was lying on this bed in this room – number 432. We met, she cared for me, and we fell in love," said Mr Bombiger to a round of applause.

"So it's kind of appropriate that we're here again today, not only for this [his proposal of marriage], but for the first anniversary of the tsunami, too."

Mr Bombiger had special words of thanks for the Thai people who saved his life on Kamala Beach, and for Dr Pongsakorn Eamtanaporn of Bangkok Phuket Hospital. There was also a heartfelt reunion between him and Kennerth Carlsson, one of the hospital's international coordinators.

Perhaps surprised by the media interest in their story, Dr Nitzan took time to thank everyone involved in caring for Mr Bombiger, ending with a simple, "You are in our hearts forever."

Although Ron and Dorit have not yet set a date for their marriage – "We'll know in a couple of weeks," said Mr Bombiger, what is certain is where they will live.

Dr Nitzan is due to take up a position with the World Health Organization in Belgrade, and they will make their home there.

And no, the ring had not been forgotten.

The Gazette wishes them every happiness.


Read more headlines, reports & breaking news in Phuket. Or catch up on your Thailand news.
Bus crash on Patong Hill takes out 12 other vehicles, passengers in bus shaken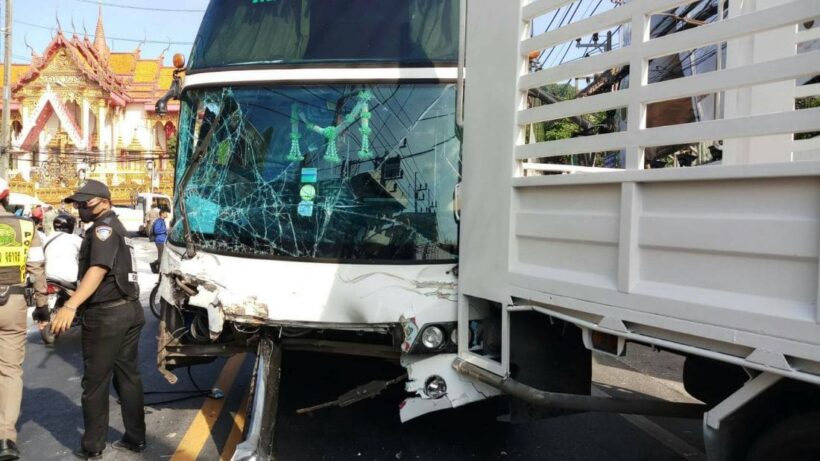 PHOTOS: Phuket Traffic Report VIDEO: Provided by Newshawk Phuket
The tour bus accident on Patong yesterday afternoon, the third such incident in the same spot within 24 hours, has caused three injuries and with vehicles damaged as the bus careered down the hill, out of control. There were 10 tourists on the bus who were shaken by the incident but unharmed.
The Patong Police heard about the incident, adjacent to the Suwankeereewong Temple (Wat Patong) on Phra Baramee Road, the bottom of Patong Hill, just after 3.30pm yesterday.
Police and Kusoldharm rescue workers arrived to find damaged vehicles including a tour bus, passenger vans, trucks, cars and pickups – a total of 12 vehicles.
The three injuries were a van driver and two motorbike drivers. They were taken to Patong and Vachira Phuket Hospitals.
The 27 year old bus driver Pantarit Kaewprawat told police that he was driving down the hill when other vehicles in front of him were braking suddenly. So he tried to avoid the collision with others vehicles in front of him by veering right into oncoming traffic.
Police are continuing their investigation and inspecting local CCTV footage and available dash cam footage (like the one below). In the footage, the bus is traveling, at speed, in the on-coming traffic lane, seemingly unable to stop.
PHUKET – VIDEOAnother angle of yesterday afternoon's collision at the bottom of Patong Hill showing the bus clearly had no brakes, or the driver was unable to use them.VIDEO: Aekkarin Piromrid / Sugusoil Oil / Newshawk Phuket

Posted by The Thaiger on Wednesday, January 23, 2019
VIDEO – Patong Hill accident adjacent to the temple at the bottom of Phra Baramee Road.VIDEO: Newshawk Phuket

Posted by The Thaiger Radio on Wednesday, January 23, 2019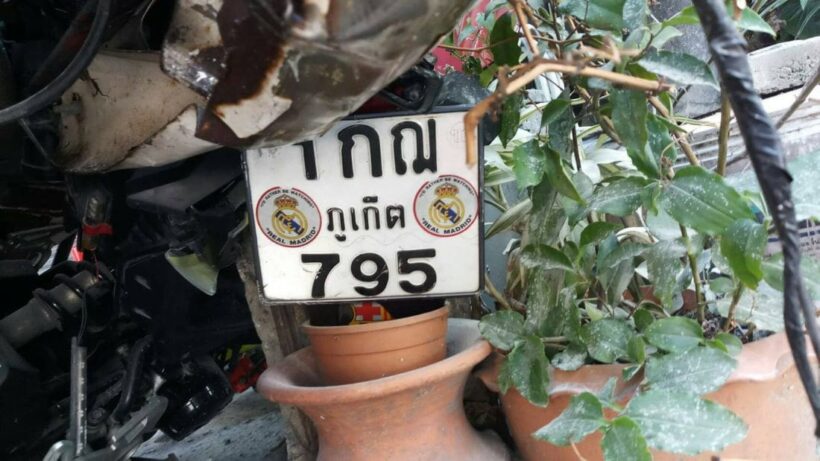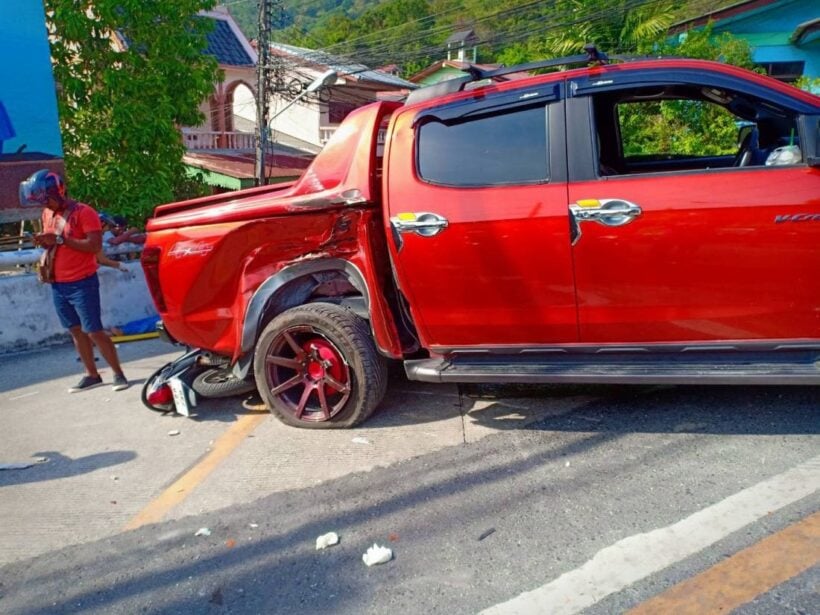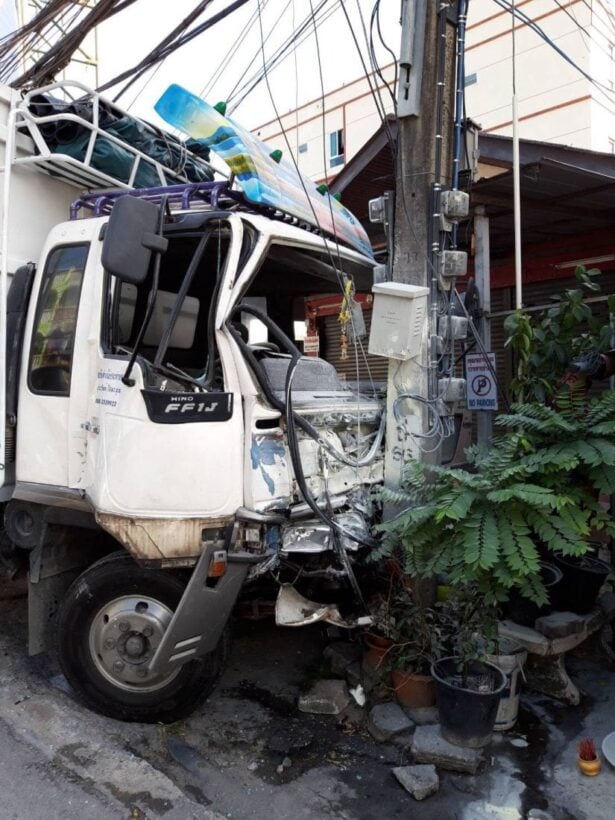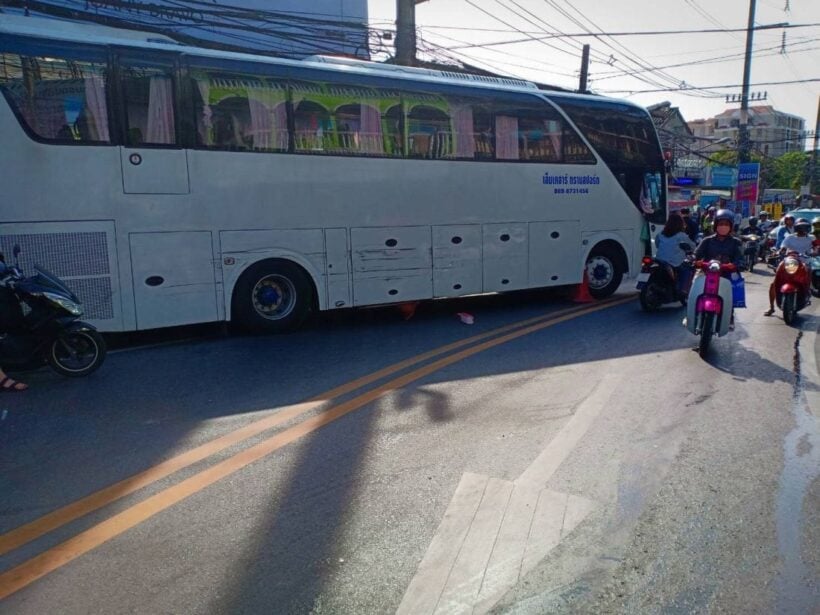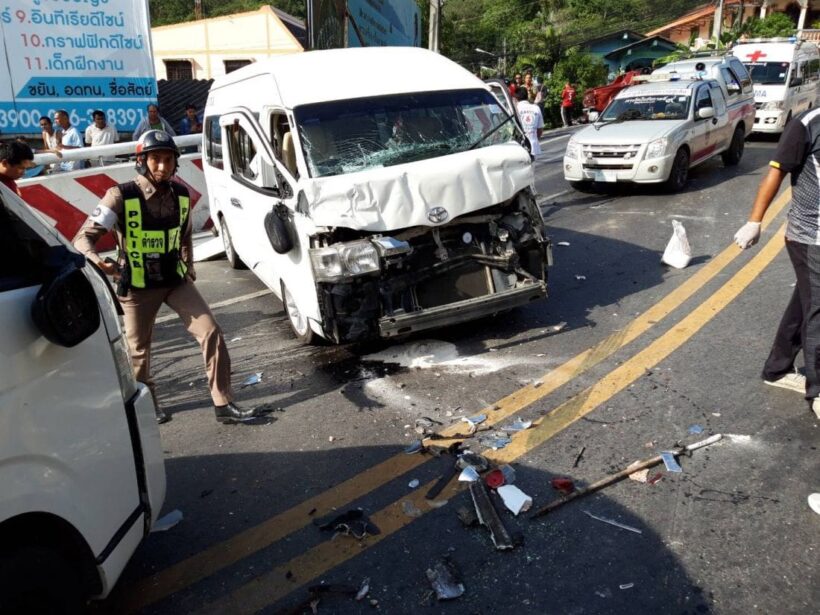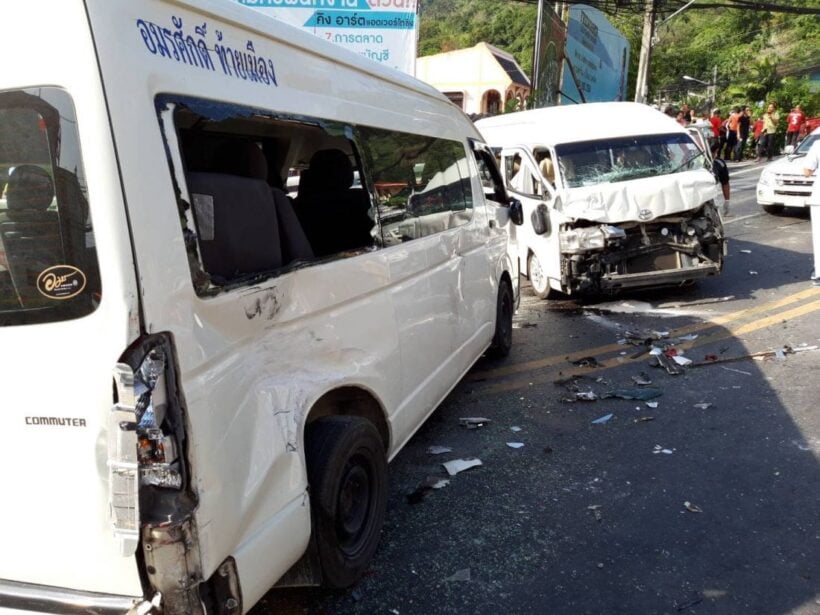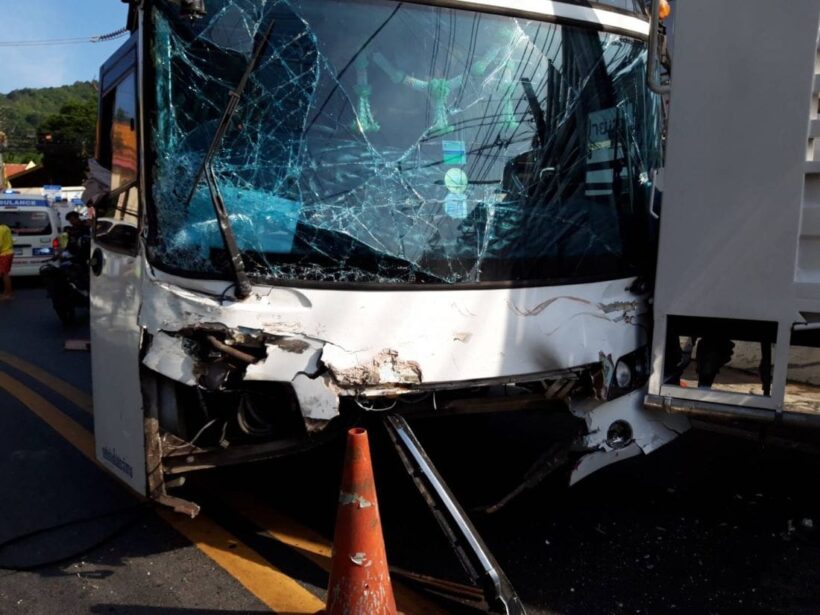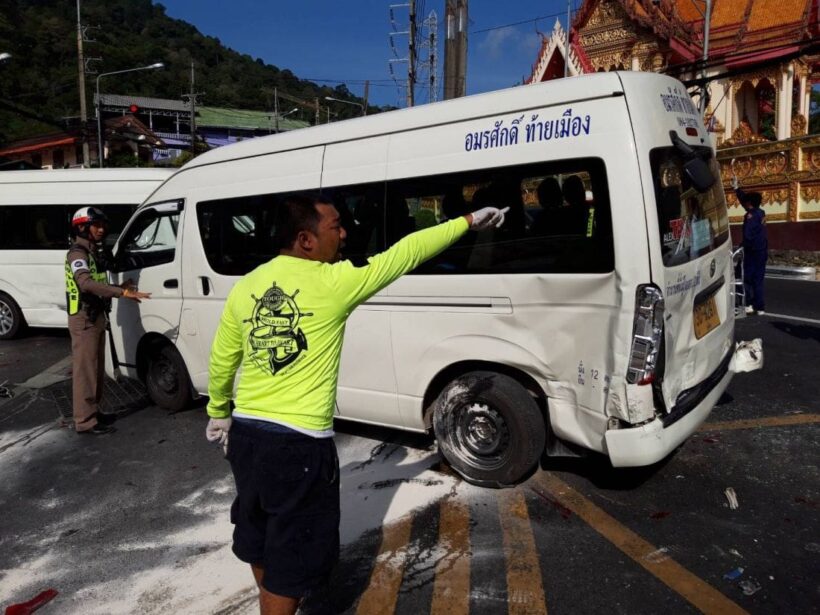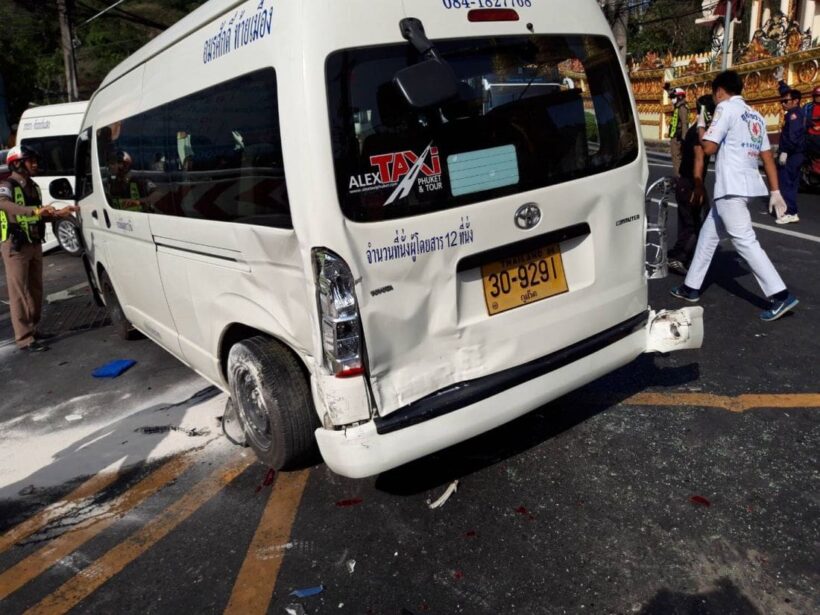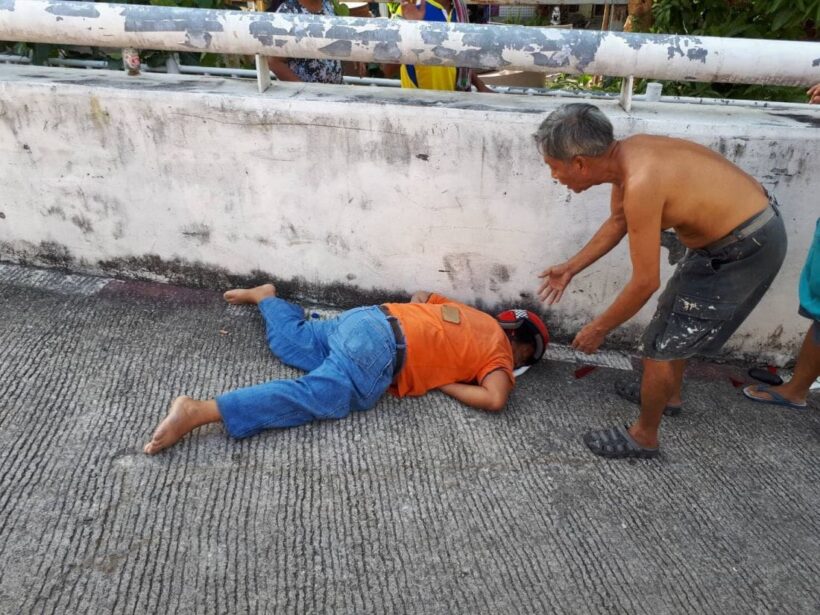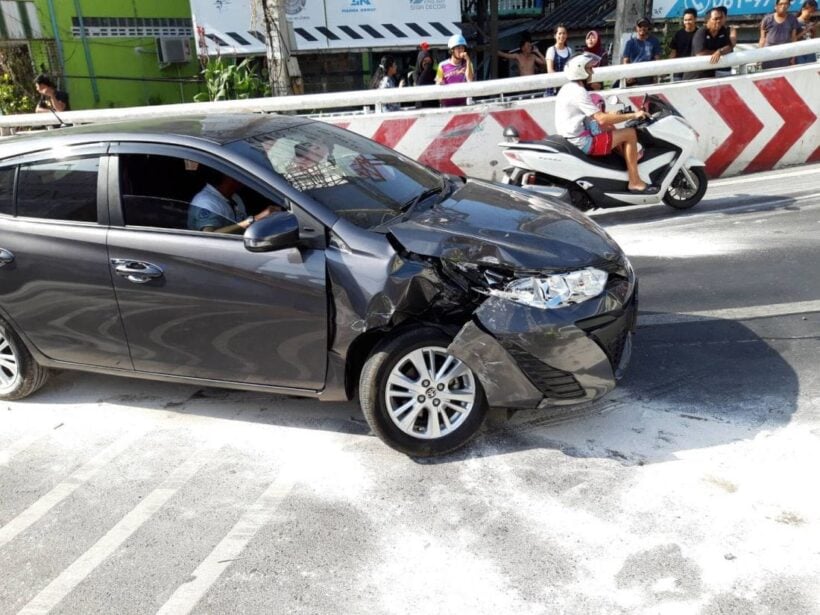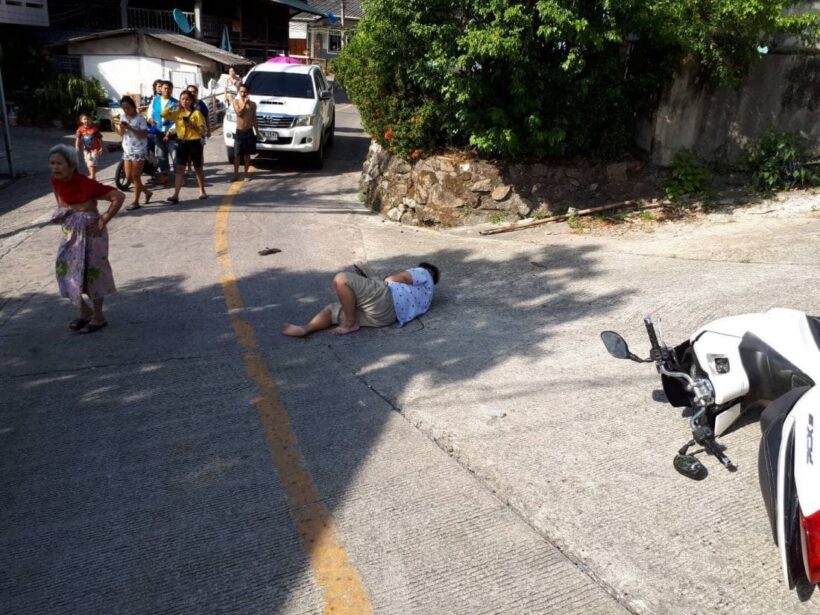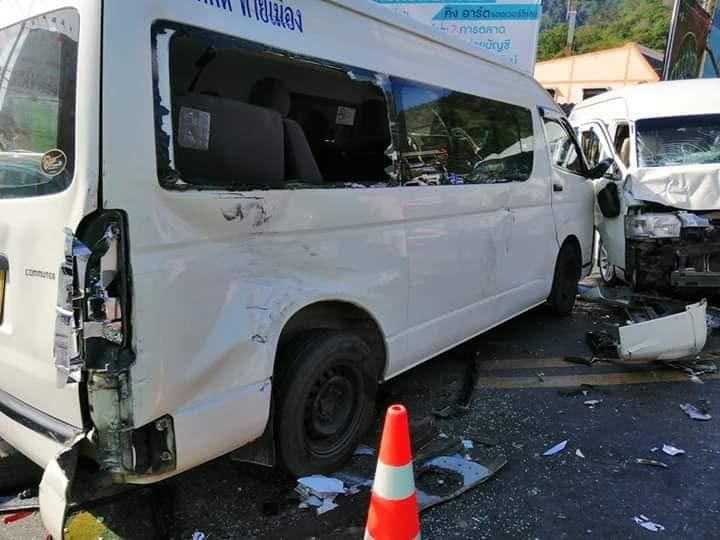 Chalong Police tracking down a foreigner caught on camera carrying a sea star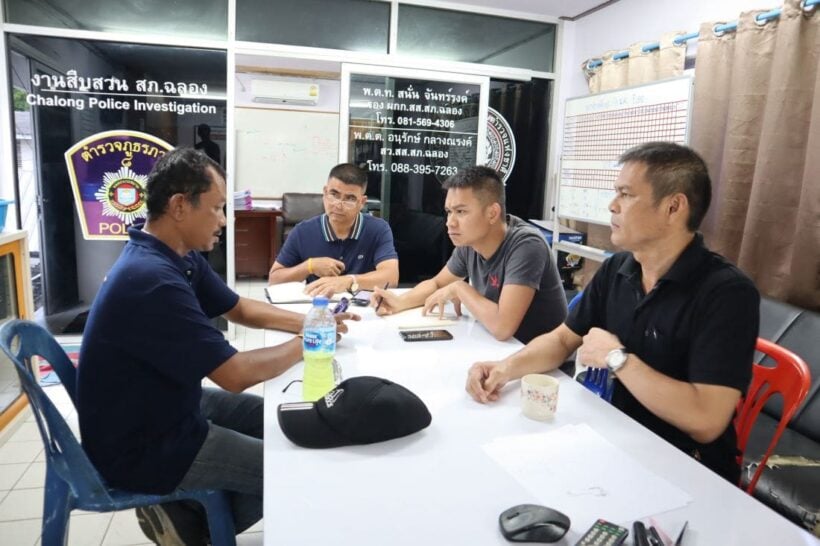 Chalong Police are trying to track down a foreign man caught on camera carrying a sea star along Chalong Pier.
Chalong Police are checking CCTV footage at the Chalong Pier to find the foreign man who was caught on camera carrying sea stars in a plastic bag along the pier on Tuesday.
Read more about the story HERE.
Khanchit Klingklip, who posted the story on his Facebook and a member of Healthy Reef Club, met with Chalong Police yesterday to give more information about the incident.
Chalong Police say they have to find the tourist in order to identify where he found the sea star as each area has different law enforcement. However the Department of Marine and Coastal Resources (DMCR) Phuket Office hasn't filed a report to police as yet.
Khun Khanchit says, "We asked the tourist for the sea star so we could return it to the sea on the same day."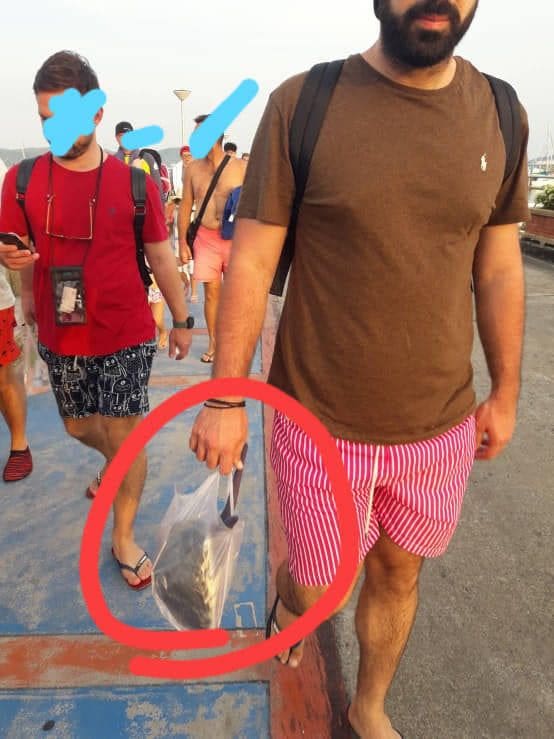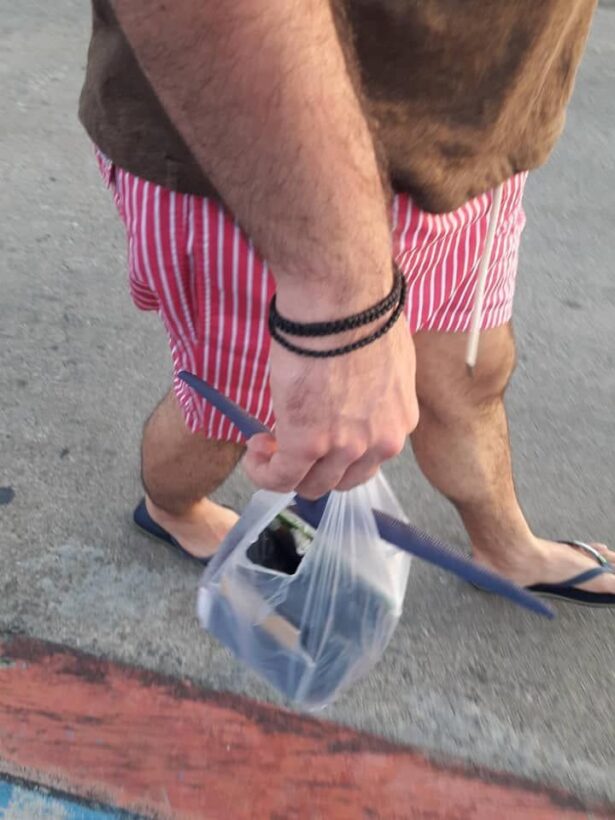 Thailand Tourism Forum 2019 – Reflections #1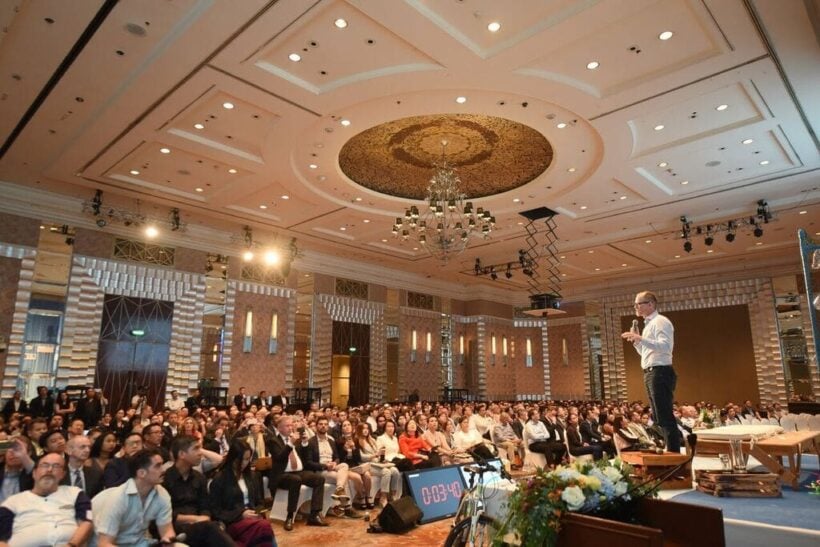 PHOTO: Thailand Tourism Forum 2019
One of the key points made at the recently concluded Thailand Tourism Forum 2019 in Bangkok, was the country's over reliance on mass tourism.
Jesper Palmqvist of STR presented full year hotel data for Phuket which showed signs of recovery, yet highlighting the full impact of the drop in Chinese business after the July boat tragedy.
Citing the number's co-organiser of the event C9 Hotelworks Bill Barnett expressed concern that while airlift numbers remain positive, the massive impact of unlicensed accommodation on the Thai hotel sector was adding to the supply demand equation.
Bill said, "While many hotel owners are asking where have all the tourist arrivals gone, in many cases the answer is they are staying  in a condo or villa that does not have to comply with the same regulations that hotels are required to and this grey sector is adding to this year's tourism challenges."