Phuket's rice prices set to rise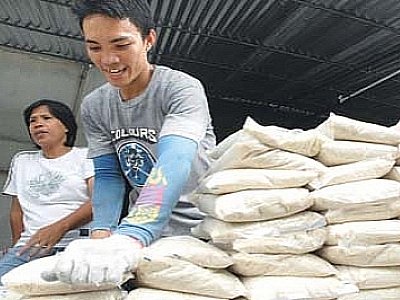 PHUKET: Menus in Phuket and across Thailand will soon be revised with the price of rice set to jump as a result of the Yingluk administration's changes to the rice mortgaging scheme.
Pitched as a mechanism to increase rice farmer's incomes and spending power, the controversial program – first implemented by the Thaksin administration six years ago – will offer increased rates on rice for loans to farmers who agree to pledge their yields as collateral.
The new rates, effective on October 7, will increase to 15,000 baht per ton for unmilled paddy rice and up to 25,000 baht per ton of milled Jasmine rice – up from pre-election rates of approximately 8,000 and 13,000 baht per-ton, respectively.
Since the collateral (the rice) essentially takes the form of the re-payment for the loan, farmers benefit from an increased guaranteed income while the government stockpiles the surplus of the country's and region's most consumed commodity.
However, the downsides of the program, including implications for both domestic-consumer and international-export markets, are beginning to take form on the economic horizon.
"We've been informed that our [shelf rice] prices will increase between 6 and 10 per cent next month," said Kwanruen Talungjit, Purchasing Manager of SuperCheap, one of Phuket's largest wholesale and retail rice distributors.
Kwanruen explained that much of the rice sold at SuperCheap is grown in the northeastern region and transported to Phuket through a Bangkok-based distributor.
She said the reason some varieties of rice, such as Malboonkrong and Chat brand, have recently had a lower price index in Phuket compared to Bangkok is excess local stocks in addition to local competition factors.
"We've kept our prices low to keep our customers happy. Our stock supplies have allowed us to keep the price steady, but as the price goes up and our stocks run low, profit margins get smaller," she said.
Acknowledging the effect of this policy on consumer prices, a source in Phuket's Department of Internal Trade who asked not to be named, told the Phuket Gazette that consumers on the island shouldn't be too concerned.
Increased rice prices won't have the same level of impact on food prices as say pork, eggs and chicken, he said, explaining that the scheme will mostly affect the prices of packed rice and premium grade rice bound for the export market.
"Sacked rice, which is cheaper than packed rice, will still be sold in Phuket at a competitive price," he said.
Some economic analysts have projected that the scheme will cause the price of exported rice to jump 30 per cent, which will give the world's number two rice exporter, Vietnam, an opportunity to surpass Thailand.
As of September 21, 2011, the Agricultural Futures Exchange of Thailand (AFET) settlement rate for a ton (minimum 15 ton purchase contract) of 100 per cent Thai Hom Mali Rice Grade B was set at 31,500 baht for October 2011 contracts and 32,300 for December 2011 through May 2012.
Ammar Siamwalla, a prominent economist at the Thailand Development Research Institute was quoted in a Nation report last week: "Thai consumers may have to queue to purchase cheaper rice… But rice export rivals, such as Vietnam, will gain substantially," he warned.
Indeed, Deputy Premier and Commerce Minister Kittiratt Na-Ranong also told the The Nation in an interview on Sunday that the program is intended to make Thailand less dependent on the export market by boosting domestic consumption [through stepping up farmers' and workers' incomes so they increase their personal expenditures].
This government's domestic stimulus blueprint also includes the 300-baht wage increase, temporary suspension of oil fund levies on petrol, and a decrease in corporate tax rates.
— Steven Layne


Read more headlines, reports & breaking news in Phuket. Or catch up on your Thailand news.
Investigation launched into tiger chained at Phuket Zoo – VIDEO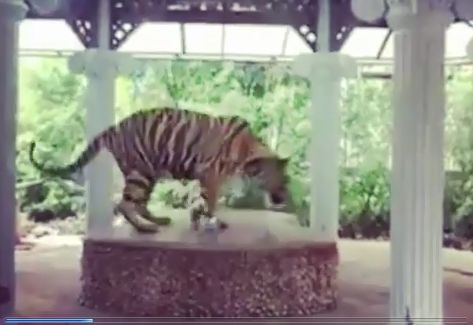 PHOTOS: DNP VIDEO – I Am A Tiger Advocate
Officials are conducting a full investigation after a video clip of a tiger chained at Phuket Zoo on social media claimed that the tiger had been drugged for photos with the public.
Phuket officials today have inspected the Phuket Zoo after several social media complaints that the tiger was chained and drugged for tourists to take photos. No tiger was found at the area which was in the video clip.
The Phuket Zoo manager Pichai Sakunsorn says they have moved the two tigers back to their cage after the social media complaints.
He has denied drugging the tiger but said those tigers were used for tourists to take photos and were familiar with the daily experience.
"We have to chain those tigers for tourist safety."
The Phuket Zoo has a long history of complaints and bad news stories involving the treatment of some of its animals – most recently 'Milo' the Sumatran orang-utan and 'Dumbo' the baby elephant.
A tiger attacked an Australian tourist at the Tiger Kingdom in Kathu five years ago whilst the 49 year old was having his photo taken in a 'controlled' compound. Read that story HERE. The companies running these tiger photo opportunities strenuously deny that the tigers are drugged. The Thaiger has huge doubts about these denials, without evidence.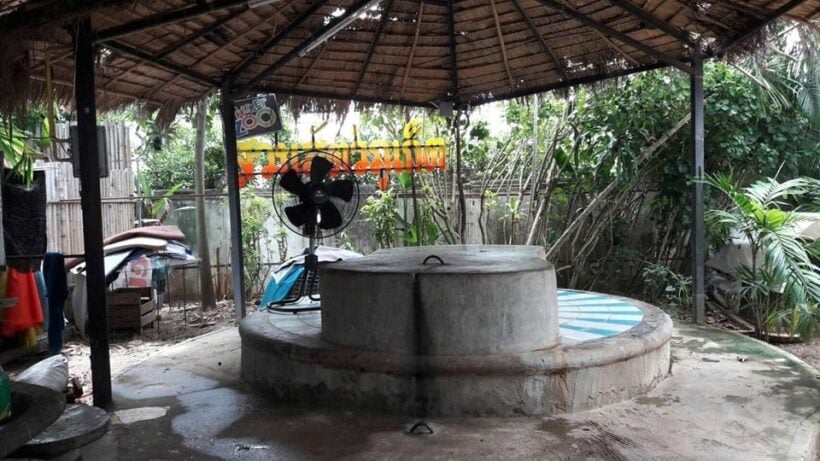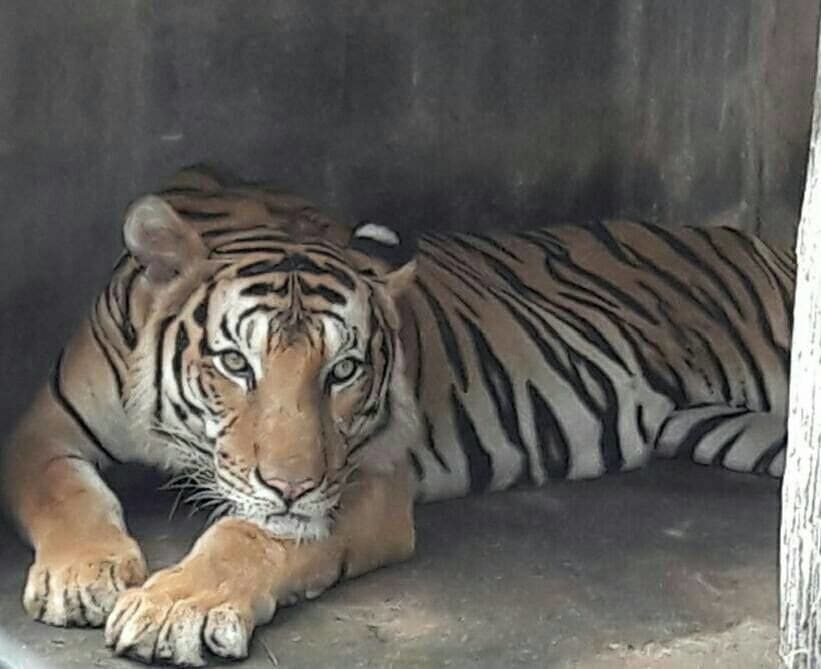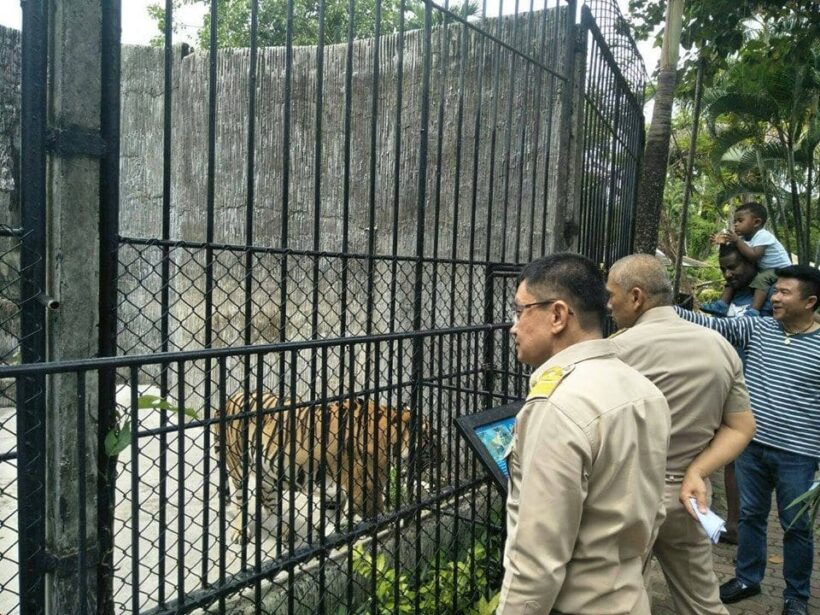 Body found off Saphan Hin on Koh Tapao Noi, Phuket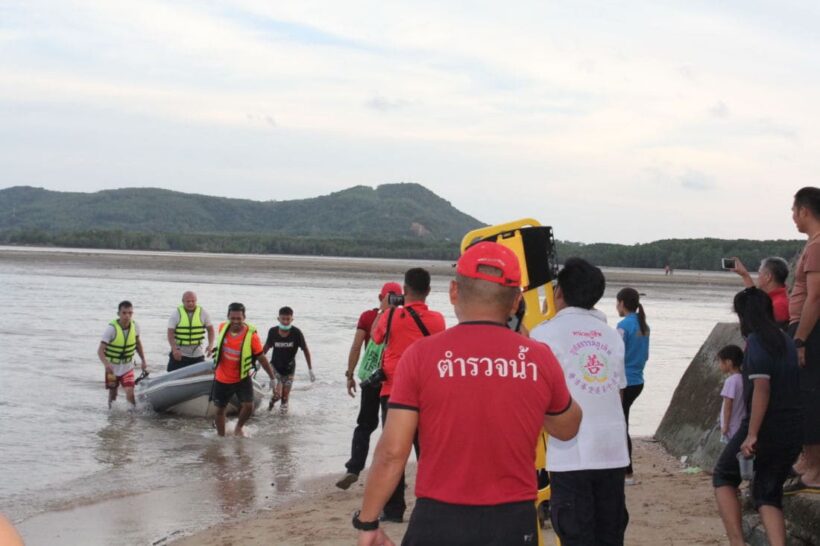 An unidentified body has been found on Koh Tapao Noi off Saphan Hin along Phuket's east coast yesterday afternoon.
Wichit Police were notified that the body was found on Tapao Noi beach at 5 pm.
Police and Kusoldharm Rescue workers arrived at Saphan Hin in Wichit and four rescue workers headed out on a an inflatable dinghy to Koh Tapao Noi, about 3 kilometres south east of Saphan Hin. They arrived at the island and brought the body back to Saphan Hin. The body was taken to Vachira Phuket Hospital for examination.
Police speculate that it was the body of a man who had died at least two days before before the body was located. On June 14 Phuket Marine Police were notified of a missing boat crew. Police are checking into the man's ID.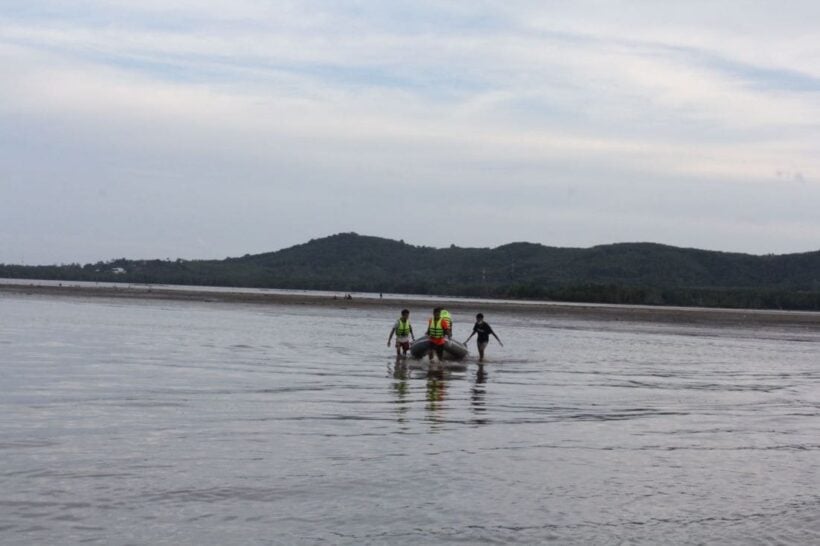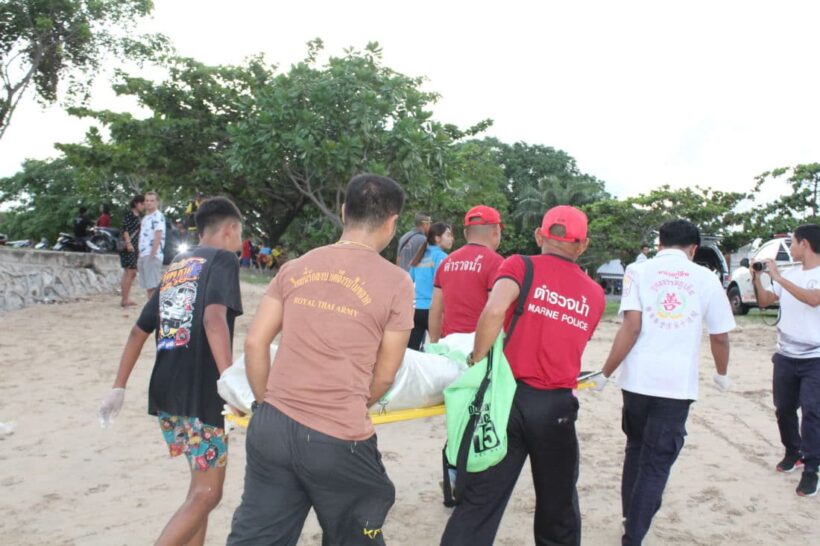 Burasari opens second Phuket hotel on Coconut Island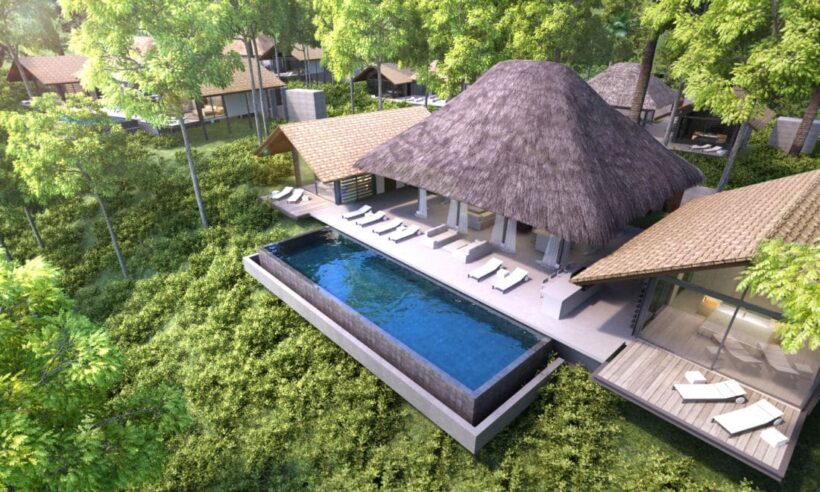 PHOTO: Original Vision
Island Escape by Burasari, the second Phuket hotel from the Thai-based group, will have a soft opening this September.
Located on Koh Maphrao (also known as Coconut Island), the initial product will be 15 villas. By December this year, the full inventory of 180 rooms and 40 villas will be operational.
With Island Escape, Burasari Group will operate eight properties in Thailand and Laos.
The Koh Maphrao hotel has been designed by Original Vision.