Phuket remains free of swine flu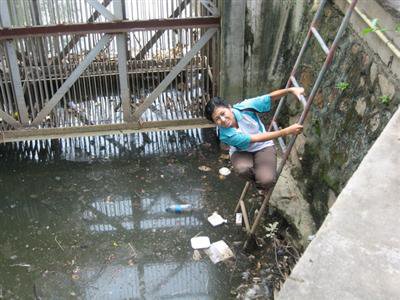 PHUKET CITY: While the viral disease chikungunya continues to spread in Phuket, the island has yet to record a single case of infection with the A(H1N1) virus that causes swine flu, PPHO Director Dr Pongsawas Ratanasang told the Gazette today.
Two foreign tourists – one Australian and one Norwegian – were briefly quarantined and tested for A(H1N1), but both tested negative and were later released. In the case of the Norwegian, who had a body temperature of about 39 degrees Celsius, his initial screening for the virus produced a false positive.
A blood test at Vachira Phuket Hospital later identified the cause as the influenza A (H3N) virus.
Of 27,000 passengers screened at Phuket International Airport, nine have been quarantined and tested.
A total of 27 people with fever symptoms on the island have been tested for the virus, with all results negative, he said.
Worldwide figures recently released by the World Health Organization show 13,398 patients in 48 countries, with 95 deaths. Thus far only one case has been recorded in Thailand. That patient has already recovered.
At Vachira, the less accurate "rapid" screening tests take about an hour before patients get their results, but they do sometimes produce false positives.
More accurate "genetic" tests based on blood samples, also available at Vachira, take about 12 hours.
Phuket Vice-Governor Smith Palawatvichai told the Gazette that Phuket is a risk area for contagious diseases like swine flu due to the large number of foreign tourists that come here by air, land and sea, some from countries where outbreaks of the disease have been reported.
Although there have been no confirmed cases in Phuket, people suffering from high fever and other flu symptoms should isolate themselves by staying at home, then call the 1669 emergency hotline so that they can be tested for A(H1N1).
Patients undergoing the testing should not be unduly alarmed by the protective gear worn by doctors and medical staff as a precaution, he said.
Influenza sufferers should only take the anti-viral drug oseltamivir (Tamiflu) after having it prescribed by a doctor, he said.
A variety of measures to prevent an outbreak of A(H1N1) in Phuket remain in place around the island. These include the use of thermal scanners at the airport and the establishment of quarantine and testing areas in every hospital, he said.
On Wednesday, the PPHO launched its "Big Cleaning Day," which included a thorough fumigation of the Phuket City Bus Terminal and 19 other areas to kill mosquitoes which carry chikungunya and dengue fevers.
The PPHO will also spray mosquito-infested homes anywhere on the island at the homeowner's request.
There was also an event at Vachira Phuket Hospital promoting the use of alcohol-based sprays to use when washing one's hands, which is an effective way of preventing the spread of the influenza virus and a host of other pathogens.
— Khunakorn Terdkiatkhachorn


Read more headlines, reports & breaking news in Phuket. Or catch up on your Thailand news.
Fourteen kilograms of marijuana seized in pre-Songkran drug crackdowns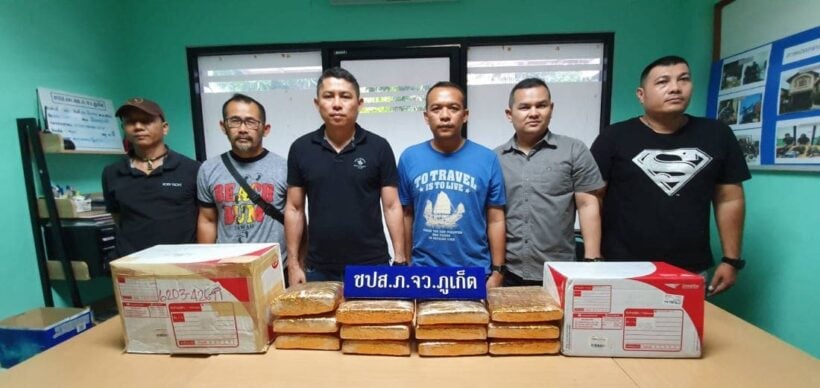 Phuket police have sized a total of 14 kilograms of marijuana in three separate cases, including intercepting parcel post yesterday. It's all part of the annual pre-Songkran drugs crackdown.
Phuket Provincial Police have seized a parcel box sent via Thai Post in Rawai where they found 12 kilograms of marijuana. Police are now tracking down the sender.
In the second case police have arrested 46 years old Kamon 'Noom' Teeratrakunchai in Wichit. Police seized one kilogram of marijuana inside a Kerry Express parcel box. The suspect has been charged with illegal possession of a Category 5 Drug.
And in the third case Patong police arrested a suspect near a market on Bangla Road in Patong. Police seized one kilogram of marijuana during that arrest. That suspect has also been charged with illegal possession of a Category 5 Drug.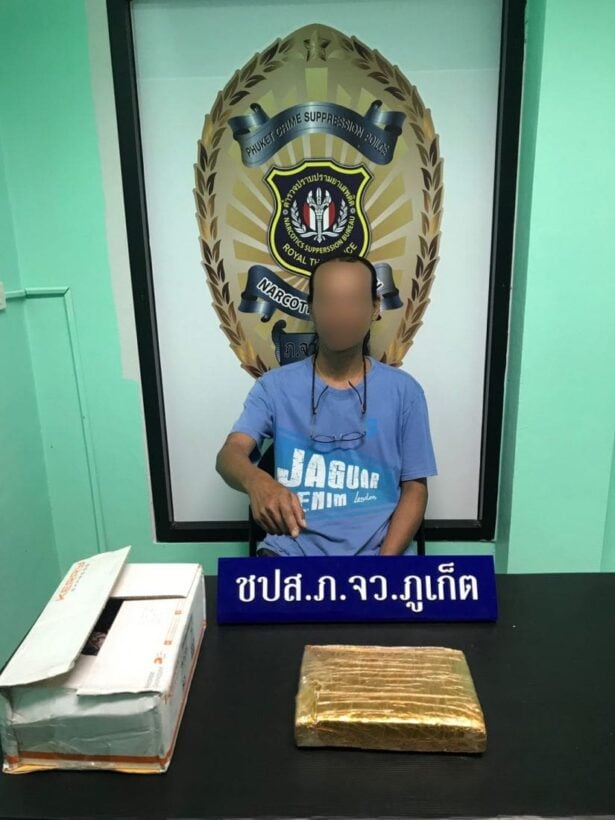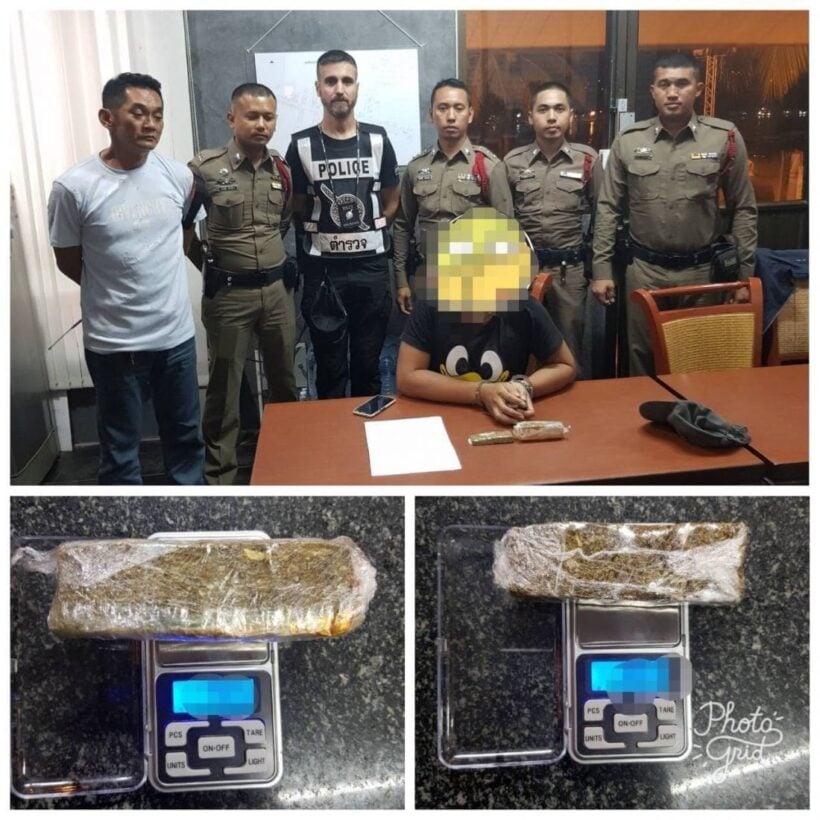 Emergency crews participate in fire drill at Phuket airport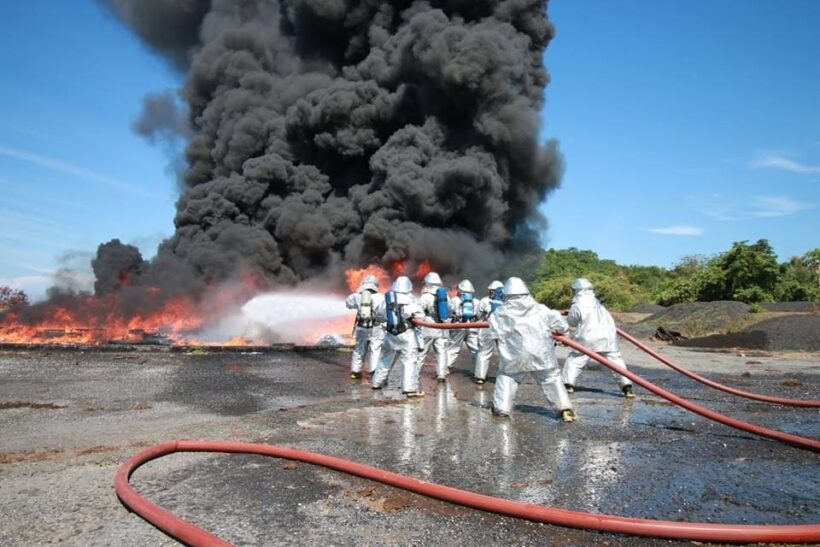 PHOTOS: The Phuket International Airport
Phuket International Airport emergency crews battled fake fires near the main runway today.
Firefighters and rescue workers were deployed on the tarmac as part of regular drills aimed at improving response times and emergency response efficiency. This was the first such drill at the airport this year.
Observing officials reported that the emergency crews were timely and effective in their response during the exercise. The drills follow a standard of the National Fire Protection Association (NFPA) and are carried out periodically to check on preparedness for various emergencies.
No flights were reportedly affected by the drill.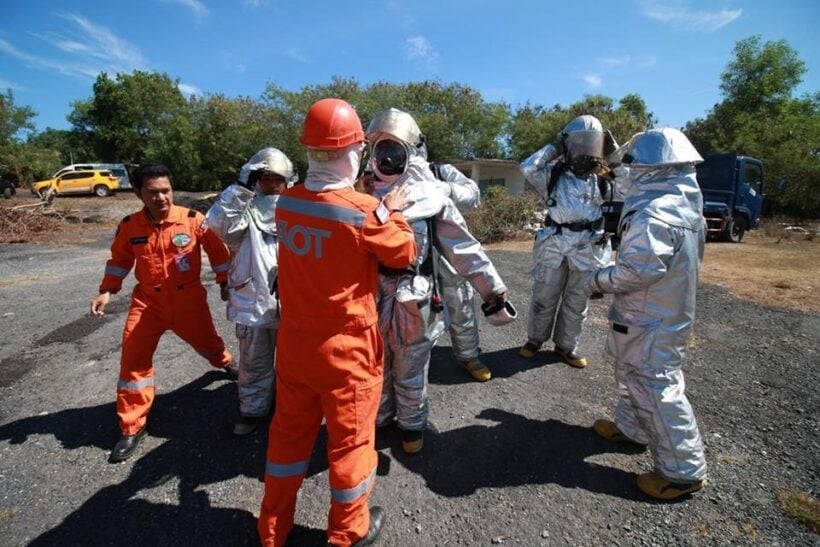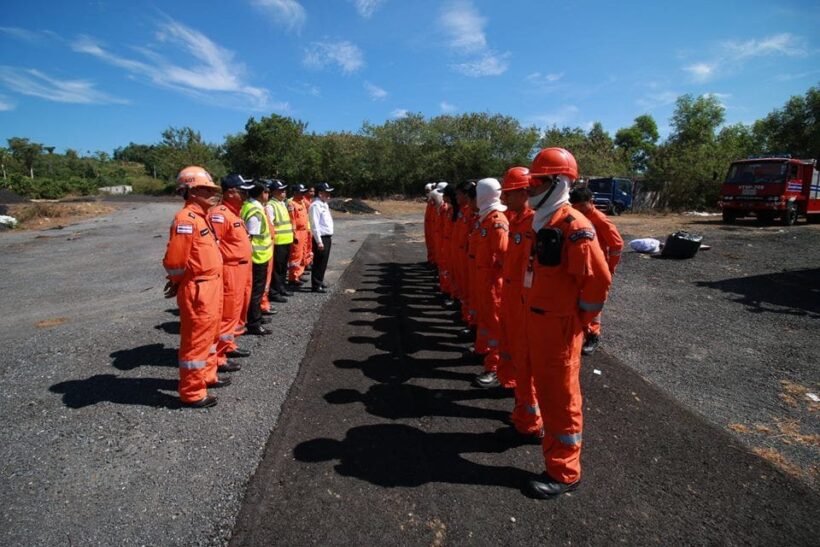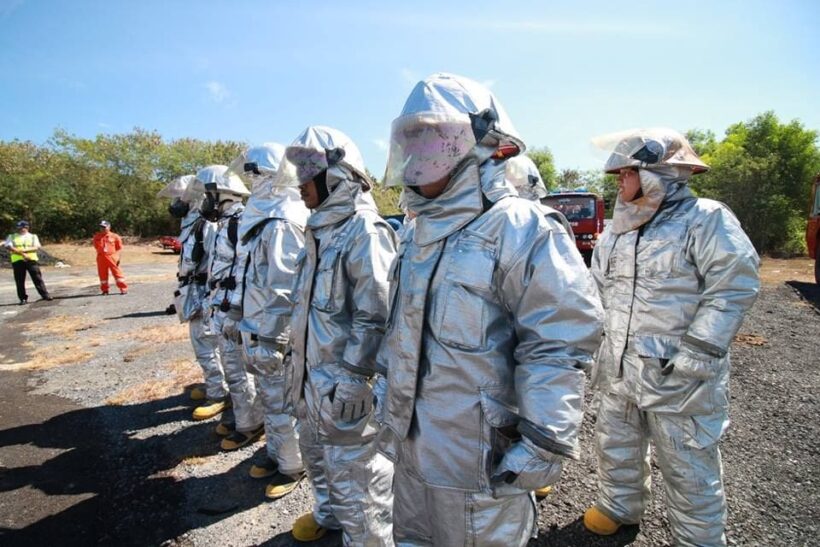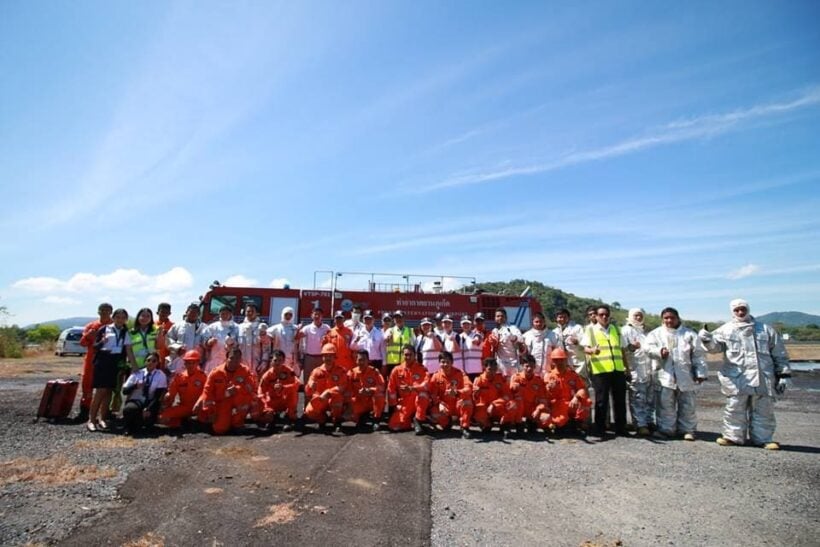 Power outage in parts of Chalong tomorrow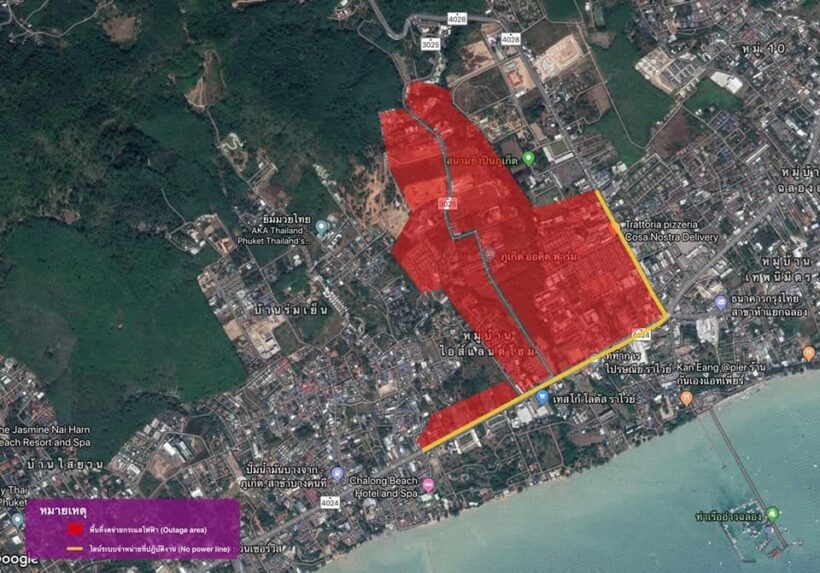 PHOTO: PEA
Residents of Chalong should be aware that there is a scheduled power outage from 9am to 4.30pm tomorrow (Tuesday) as the Provincial Electricity Authority (PEA) continues its work on high power voltage systems in the area.
The blackouts will affect the areas from the Shell petrol station on Patak Road to Bayshore law office opposite Chalong Beach Hotel on Wiset Road.
As always, the PEA apologises for the inconvenience.
For more information contact the Operations and Maintenance Department of the Provincial Electricity Authority on 07 652 1099 (24 hr)