Phuket pawnshops busy in April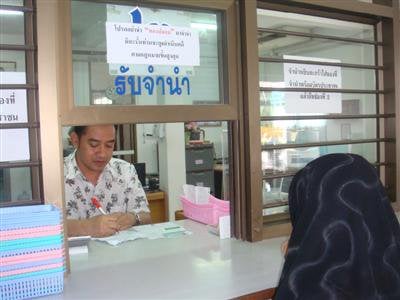 PHUKET: Government-run pawnshops on the island did a roaring trade last month in the run-up to the new school term that began in mid-May.
More than 10,000 people pawned goods valued at over 200 million baht at the island's three government-licensed pawnshops in April.
The Phuket City Municipality Pawnshop currently has 247 million baht out on loan, while the Patong Municipality Pawnshop has over 100 million baht and the Cherng Talay Pawnshop has over 50 million baht.
The only other licensed pawnshop on the island is a privately-owned enterprise on Thalang Road in Phuket Town.
Apiwat Chaiyakul, manager of the Phuket City Pawnshop on Kamorapat Road, said the ailing economy forced more people than ever to use the service.
"Our economy is very bad this low season…. Normally a few thousand people take about 100 million baht each month. This year the figures are very high compared to the last low season," he said.
"Most of the assets that people bring to the pawnshops are gold items. We pay them 14,000 baht per bahtweight of gold. The remainder are mostly electronic appliances," Mr Apiwat said.
Municipal pawnshops charge lower interest rates than the private pawnshops or gold shops, he said.
On a loan of 5,000 baht, interest is 0.75% per month. From 5,000 baht to 30,000 baht, it's 1%, while on loans of 30,000 baht to 100,000 baht are priced at 1.2% per month.
Gold shops generally charge interest at 3% per month, Mr Apiwat said.
Anyone with an ID card or passport, including foreigners, can use the service and borrow up to 500,000 baht.
"Most of our customers are Thais. Sometimes we have foreigners, though not a lot. The Patong shop is the most popular with tourists," she said.
Tourists are more likely to pawn items like watches, sunglasses and cellphones, she added.
The stores are open 8am to 4pm, Monday to Friday. Every second Saturday of the month there is an auction on unredeemed items from 9am to 12pm.
One woman, a housewife who asked not to be named, was full of praise for the pawnshop.
"I come here often. Today I put my camera in and I plan to get it back next month," she said.
The low interest rates offered make the pawnshops very handy when times are tough, she said.
— Kitima Pornmongkhonwat
Keep in contact with The Thaiger by following our
Facebook page
.
Chiang Rai quarantines 26 returnees from Phuket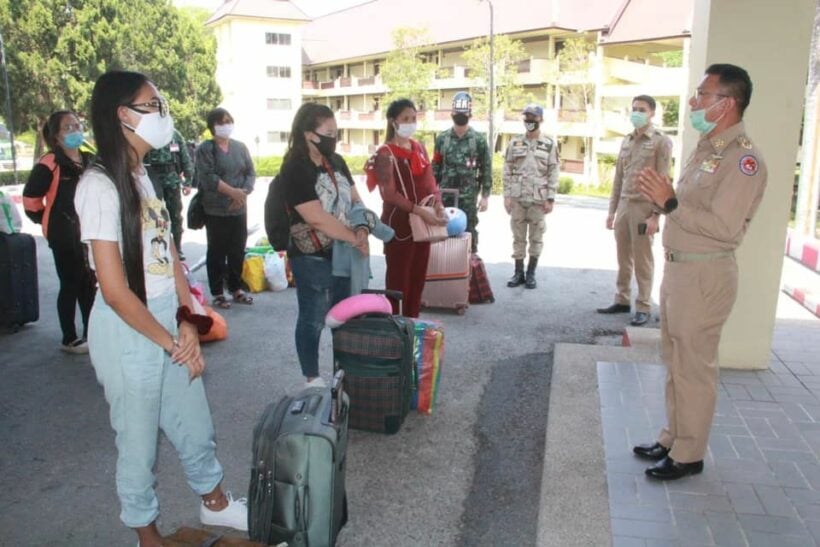 26 returnees from Phuket back to Chiang Rai arrived home on 2 passenger coaches today and were immediately placed in 14 day quarantine. The 26 arrived at the Wiang Indra Riverside Resort in Chiang Rai province (by the way, it looks VERY nice!).
The Deputy provincial governor of Chiang Rai welcomed them and asked them to adhere to the precautionary measures set by the health department. Thorough screening was reportedly conducted by Chiang Rai health officials and they were also reminded to eat only well cooked food, use a personal serving spoon when eating, wash their hands regularly, practice social distancing and most importantly wear face masks at all times.
Meanwhile a group of 400 Thais returnees from foreign countries were placed in state quarantine facilities in Chonburi province yesterday. 7 hotels in Pattaya City have been designated state quarantine facilities. The hotels have been approved by the health department for Thais returning from abroad. Around 2,000 returnees are now being quarantined there. Yesterday's 400 returnees, that had been stranded in Italy, Malaysia, Japan and Taiwan, arrived at Suvarnabhumi Airport before travelling to the quarantine facilities in Chon Buri.
Health officials today reported 11 returnees from overseas tested positive for Covid-19. The 11, 5 of them masseurs, raised Thailand's total cases to 3,065 since the outbreak began.
"We can say that there are no new locally infected Covid-19 cases as far as official reports are concerned. Even more, all the new cases reported daily were infected in other countries."
Of the 3,065 accumulated cases, 2,945 (96%) have recovered, with 14 more patients released over the previous 24 hours. Just 63 patients remained in hospital. The death toll remains at 57.
SOURCE: Chiang Rai Times
Keep in contact with The Thaiger by following our
Facebook page
.
Mayor's statement sparks hope Chonburi beaches may reopen soon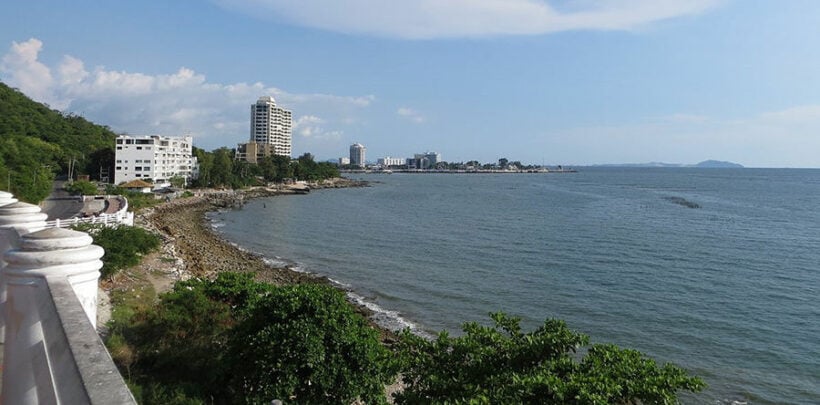 A Facebook post from the mayor of Saen Suk, home to the renowned Bangsaen beach, says beaches "may" reopen from June 1. (Before you ask, there is currently no official information on when Bangsaen, Pattaya or Phuket's beaches may actually reopen.)
Beaches in the eastern province of Chonburi were closed nearly two months ago as authorities enacted strict lockdown measures to control the spread of the Covid-19 virus. Chonburi has now had no new reported cases of the virus for more than 30 days and residents are getting antsy over the ongoing beach closures.
Authorities continue to state that the closures are to prevent unlawful gatherings and the risk of people travelling from nearby provinces, such as Bangkok, thereby causing a second wave of infections. Bangkok has the highest number of Covid-19 cases in the country. Despite this, local expats and Thais are demanding that Chonburi's beaches be reopened, particularly in light of this happening in other resort areas such as Hua Hin.
The Pattaya News reports that Bangsaen beach reopening does not necessarily mean Pattaya's beaches could also reopen as that decision lies with Pattaya's civic officials. Despite Pattaya not having any new reported cases of the virus for over 40 days now, Pattaya City Hall authorities remain concerned about mass gatherings, the consumption of alcohol and the risk that social distancing measures would not be adhered to were they to reopen the city's beaches.
SOURCE: The Pattaya News
Keep in contact with The Thaiger by following our
Facebook page
.
Bangkok mother, daughter swindled out of 1.8 million baht, suspect arrested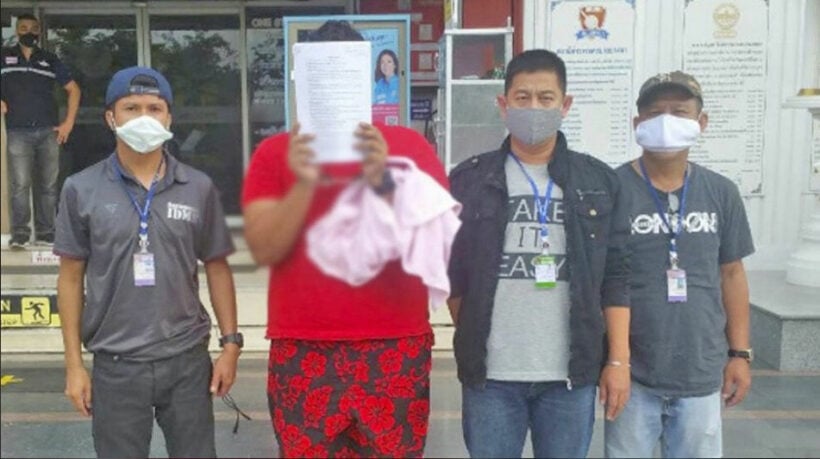 Authorities in the southern province of Phuket have arrested a man wanted in Bangkok for swindling a woman and her mother out of nearly 2 million baht. Police in the island's party town of Patong report that officers received a request from police in Bangkok to arrest 23 year old Narathip Sukprasert, originally from Lop Buri province, about 150 kilometres to Bangkok's northeast.
Narathip was wanted for fraud on an arrest warrant issued back on January 6. Patong Police managed to track him down, and together with officers from Bangkok, arrested him on Monday. Authorities say he used the names "Nook Tha Prachan" or "Wayu Tha Prachan" and dealt in Buddha amulets.
"He deceived his female victim by pretending to be romantically attracted to her. When the woman said she wanted things, he would buy them and pay by using his credit card. He later told the woman that he had problems with his credit card because he had spent too much, so his victim gave him cash to pay for his alleged credit card bill," according to the report in Phuket News.
The woman transferred money to Narathip's account many times, totalling nearly 250,000 baht. After swindling money out of the woman, Narathip deceived her mother as well, claiming that she too would be held legally responsible for the debt and that the bank would sue her.
"The victim's mother believed this, and gave him money several times. Altogether he deceived the women out of more than 1.8 million baht."
Narathip was taken to Bang Na Police Station in Bangkok.
SOURCE: Phuket News
Keep in contact with The Thaiger by following our
Facebook page
.