Phuket
Phuket man robbed of B1mn worth of amulets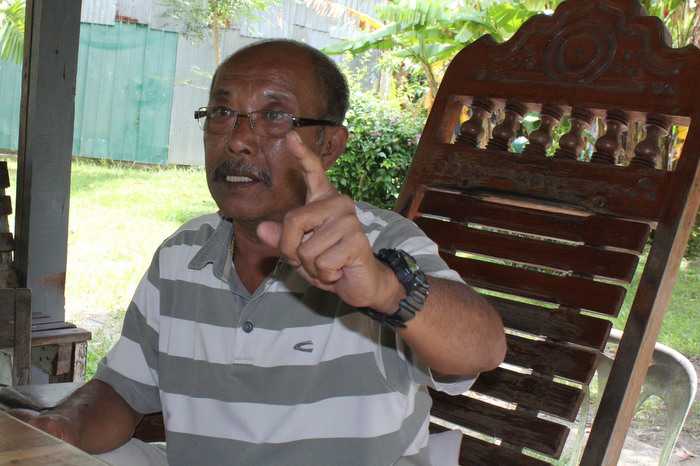 PHUKET: A local resident is pleading with police to track down those responsible for stealing amulets and other valuables worth more than 1 million baht from his home in Chalong last week.
Charoen Chamnanyon, 56, even put a large, vinyl sign in front of his house on Soi Chao Fa 45 addressing the thieves. It reads: "To my dearest thieves with my best regards, all the amulets I have collected so far are gone. Please, do not come back."
"I put up the sign because I do not know what else to do," Mr Charoen told the Phuket Gazette.
"I have filed a complaint with the Chalong Police, but have not heard anything from them. I hope the police can find the thieves and return my belongings."
Mr Charoen told the Gazette that the break-in happened on November 18, but he wasn't sure how many people were involved.
"They came through the window and stole a lot of my amulets, including early models of Luang Por Chaem, which was made in 1941. They were a legacy from my father. He gave them to me before he passed away," he said.
"It appears that whoever broke into my house prefers Luang Por Chaem amulets. More than 100 of this type were stolen – along with seven Buddha images. They all have sentimental value to me."
Mr Charoen estimates that the value of the stolen items adds up to about 1mn baht, but told the Gazette that they are worth much more to him than money.
"Money is nothing compared to those items," he said.
The thieves also made off with a .38 hangun, 10 rounds of ammunition and a laptop.
Chalong Police confirmed to the Gazette yesterday that they had not abandoned the case.
"We are aware of the incident. I have ordered police officers to investigate, but it takes time," said Chalong Police Superintendent Krittapas Dazintharasorn.
"I hope the victim understands. I ordered our investigation team to bring the suspect or suspects to justice as soon as possible."
— Kritsada Mueanhawong