Phuket hotel CEO says "No more payouts'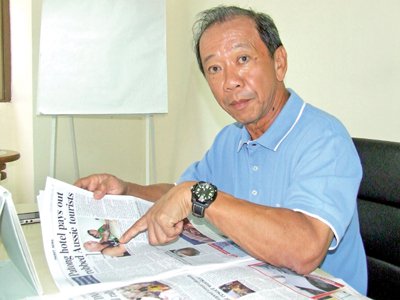 PHUKET: The Andaman Beach Suites Hotel in Patong on Phuket's west coast, has confirmed that it will no longer pay any guest who claim their room was robbed without sufficient evidence, after a recent surge in cases, and a tightening of hotel security.
The hotel has paid victims in six of the past eight instances, all since July. In each of those cases, hotel staff or outside persons were suspected of robbing the room safes.
"In eight cases our guests' valuables were stolen from their safes. That's not normal, and it was a situation that I took very seriously," said Sommai Phasee, chairman and CEO of the hotel.
"However I do not believe that the thieves are members of my staff. I checked with all of them and I am nearly 100% certain that none of them are thieves. We even had fingerprints of 10 of my staff members suspected to be involved in the cases checked and the results showed that they were innocent.
"We started to pay out the entire amount of money [estimated value of stolen items], when an Australian couple, who are regular guests of ours, had valuables stolen," he said.
Mr Sommai explained that the hotel security at that time was not "perfect", because the room safe could be opened by a key, hotel code and guest code.
The safes used in the rooms at the hotel were brought from Mr Sommai's old hotel, the Club Andaman Beach Resort, which closed more than a year ago.
"We did not reset the codes and that was reckless on our part," he explained.
The hotel also paid an American man whose safe had been opened with the "secret" code according to the hotel's safe-record.
"We paid him because I did not want our hotel to lose its reputation," he said.
After the third and fourth cases were reported to the hotel, comments on the popular travel portal TripAdvisor started to make accusations that "you will be robbed" if you stayed at the hotel.
Mr Sommai believes that crooks seeing the comments have tried to take advantage of the hotel's past lenient policy on repaying some of their guests, which was not the industry standard, as pointed out by Director of Rooms Thuwanan "Charn" Peanawan.
"The hotel in Bangkok where I previously worked had guests' valuables stolen 10 times, and they never paid anyone," he said.
Citing the most recent incident at the Andaman Beach Suites, Mr Sommai said, "Jim Nagi even told us that he saw the complaints on TripAdvisor. I thought he was making up his story because he had brought visitors to his room without hotel permission and was always having issues that required hotel staff to come into his room.
"Also, he could not open his safe and my staff had to open the safe with the key for him.
"According to the safe opening record, Mr Nagi opened the safe quite often, sometimes 11 times in one day," Mr Charn said.
Mr Sommai has now created new safe codes and reinstalled CCTV cameras so those coming in and out of the rooms can be monitored.
"Now, I will not pay anyone who claims they have had their things stolen and do not have enough evidence," Mr Sommai said.
— Atchaa Khamlo


Read more headlines, reports & breaking news in Phuket. Or catch up on your Thailand news.
Fourteen kilograms of marijuana seized in pre-Songkran drug crackdowns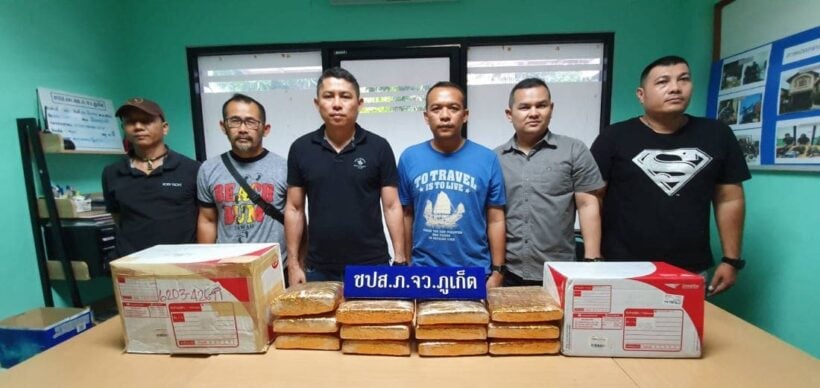 Phuket police have sized a total of 14 kilograms of marijuana in three separate cases, including intercepting parcel post yesterday. It's all part of the annual pre-Songkran drugs crackdown.
Phuket Provincial Police have seized a parcel box sent via Thai Post in Rawai where they found 12 kilograms of marijuana. Police are now tracking down the sender.
In the second case police have arrested 46 years old Kamon 'Noom' Teeratrakunchai in Wichit. Police seized one kilogram of marijuana inside a Kerry Express parcel box. The suspect has been charged with illegal possession of a Category 5 Drug.
And in the third case Patong police arrested a suspect near a market on Bangla Road in Patong. Police seized one kilogram of marijuana during that arrest. That suspect has also been charged with illegal possession of a Category 5 Drug.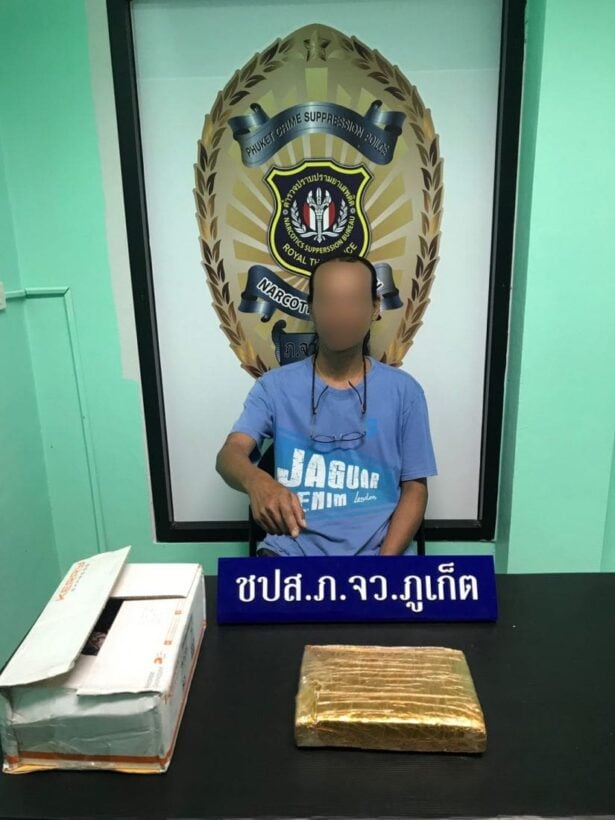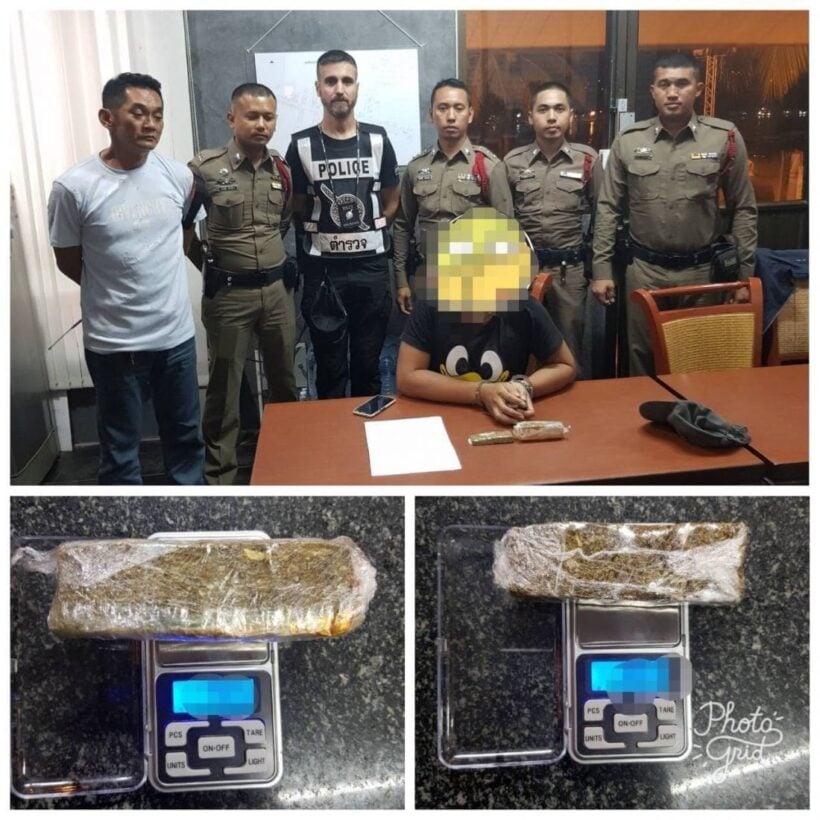 Emergency crews participate in fire drill at Phuket airport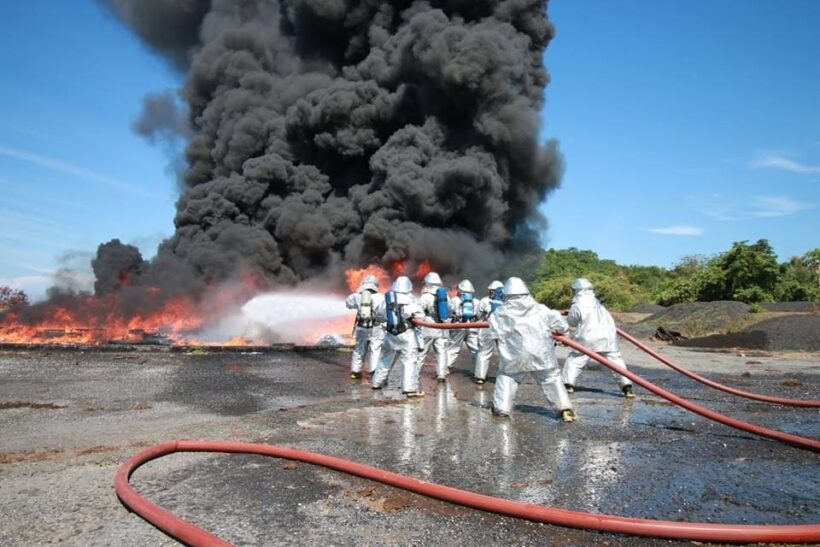 PHOTOS: The Phuket International Airport
Phuket International Airport emergency crews battled fake fires near the main runway today.
Firefighters and rescue workers were deployed on the tarmac as part of regular drills aimed at improving response times and emergency response efficiency. This was the first such drill at the airport this year.
Observing officials reported that the emergency crews were timely and effective in their response during the exercise. The drills follow a standard of the National Fire Protection Association (NFPA) and are carried out periodically to check on preparedness for various emergencies.
No flights were reportedly affected by the drill.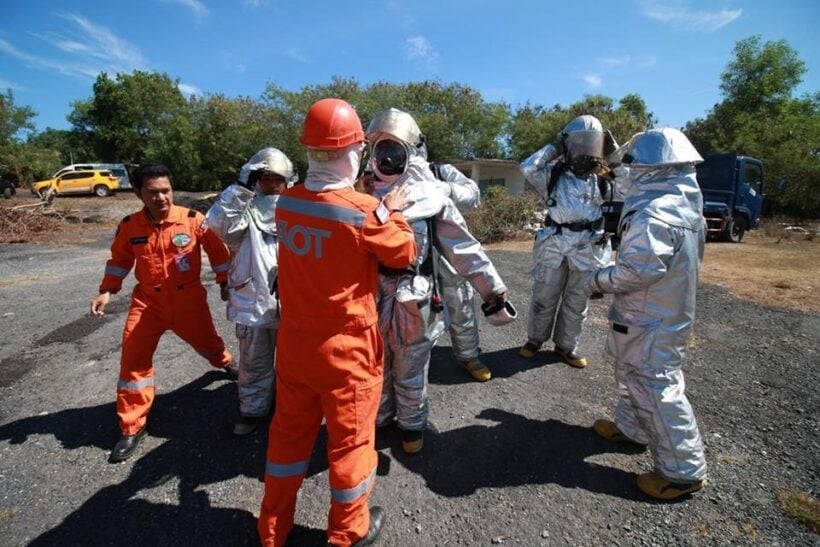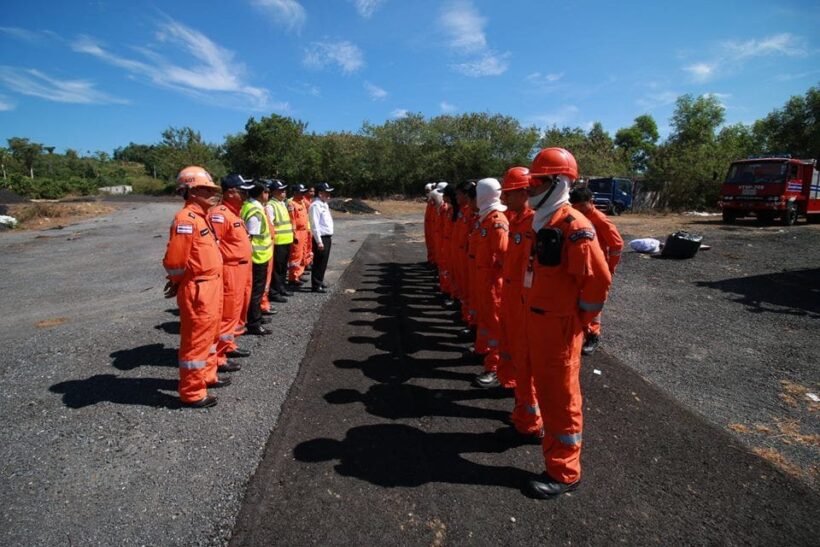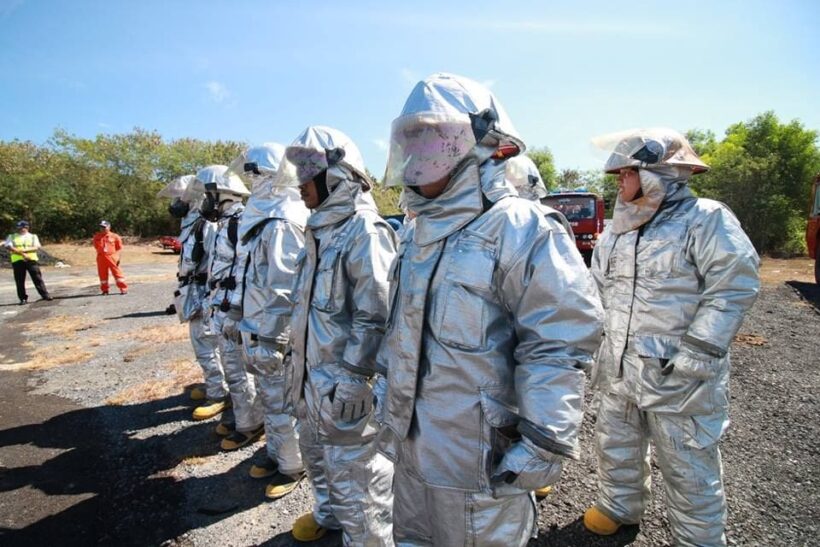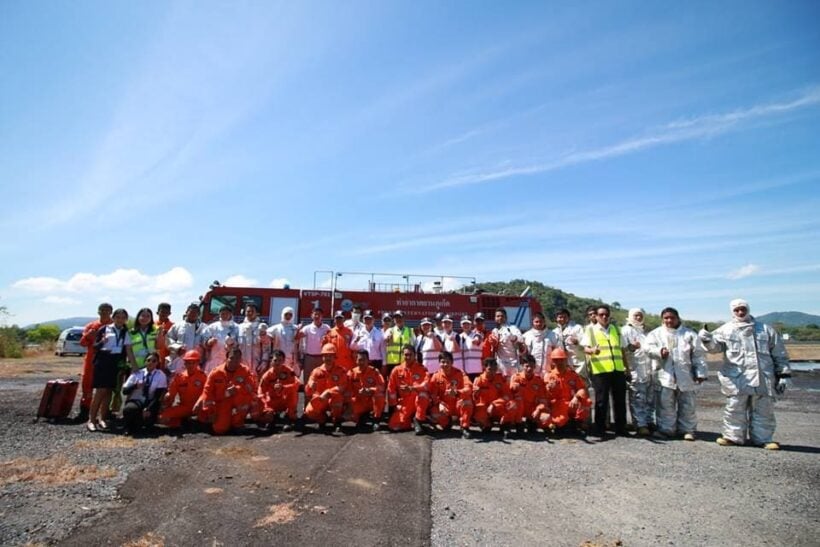 Power outage in parts of Chalong tomorrow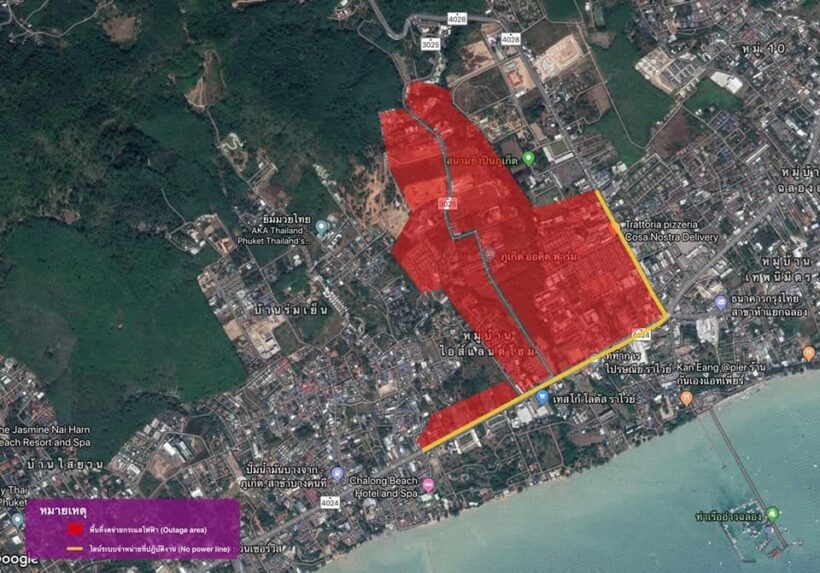 PHOTO: PEA
Residents of Chalong should be aware that there is a scheduled power outage from 9am to 4.30pm tomorrow (Tuesday) as the Provincial Electricity Authority (PEA) continues its work on high power voltage systems in the area.
The blackouts will affect the areas from the Shell petrol station on Patak Road to Bayshore law office opposite Chalong Beach Hotel on Wiset Road.
As always, the PEA apologises for the inconvenience.
For more information contact the Operations and Maintenance Department of the Provincial Electricity Authority on 07 652 1099 (24 hr)