Phuket drought set to continue, driest early quarter in 10 years
PHUKET: The forecast for isolated, scattered showers across Phuket in the coming days will offer little reprieve to the island's ongoing dry spell, which is Phuket's driest January-to-March period in a decade, experts have warned.

"The average rainfall during January to March over the past 10 years is 277.71mm, but this year we received only 63.3mm," said Phuket Meteorological Officer Suchart Yonchamroen.

"That is the lowest recorded rainfall for this period in 10 years," he added.

This year's early quarter contrasts with that of last year, when a record 541.8mm drenched the island, Mr Suchart noted.

There is a 10-20% chance of drizzle in Phuket now, and the forecast is for the maximum temperatures to soar to 36 and 37 degrees Celsius for most of the coming week (click here).

The annual rains usually arrive in late April, but if they are late, the water situation for some parts of Phuket Town may be critical, Mr Suchart said.

Phuket Municipality Deputy Mayor Thavorn Jirapattanasophon said that water supplies for Phuket Town, Samkong and Chaofa and Sakdidet areas are enough to last until the end of April.

However, he urged residents to save water until the rains arrive, especially those living in the Chaofa and Sakdidet areas.

"These areas are supplied by the Suan Luang reservoir, and that reservoir is dry," he said.

"Normally when we do not have enough water in Suan Luang reservoir, we buy water from a private company. This year that company is selling some of its water reserves to the Provincial Waterworks Authority [PWA], so we won't be getting as much.

"I urge everyone to help conserve water or store water at home.

If need be, affected areas in Phuket Town will be placed on water rations, Deputy Mayor Thavorn warned.

"If the situation becomes critical, we will reduce water pressure, ration the water so it is turned on and off at set times each day, and supply water to some areas with a water truck," he stated.

Mr Thavorn hoped that such drastic measures would not be necessary, as he has a backup plan of buying water from the PWA.

"We have signed a contract to buy water from the PWA, so if they have enough water we should have enough water too," he said.

PWA Manager Pisak Chonlayut confirmed to the Phuket Gazette that the water on hand in Bang Niew Dum reservoir and at the Bang Wad Dam is enough to support Phuket Province until the rains arrive.

"We have enough water to supply the whole province for three to four months, even though there hasn't been much rain," Mr Pisak said.

Mr Pisak is so confident of his water reserves that he told the Gazette, "Don't worry. We will have enough water to freely celebrate Songkran."

However, like Phuket Town Deputy Mayor Thavorn, Mr Pisak also has a backup plan.

"In the unlikely event that our water reserves aren't enough, we will buy more from Loch Palm and Chaofa reservoirs. We've already signed a contract with the owners of those supplies," he said.

"We have about 5.9 million cubic meters of water in Bang Niew Dum reservoir to support Thalang, Cherng Talay, Pa Khlok, Koh Sireh and Rassada. Last year at this time we had 7.2mn cubic meters.

"There are about 2.9mn cubic meters at the Bang Wad Dam to support Phuket Town, Patong, Chalong and Rawai. Last year at this time there were 3.7 million cubic meters.

"For the Kata and Karon areas, we have contracted a private company to supply desalinated sea water at a rate of about 12,000 cubic meters per day," he said.
— Saran Mitrarat
Keep in contact with The Thaiger by following our Facebook page.
Never miss out on future posts by following The Thaiger.
Police say Phuket school won't be charged for employing foreign teachers without a work permit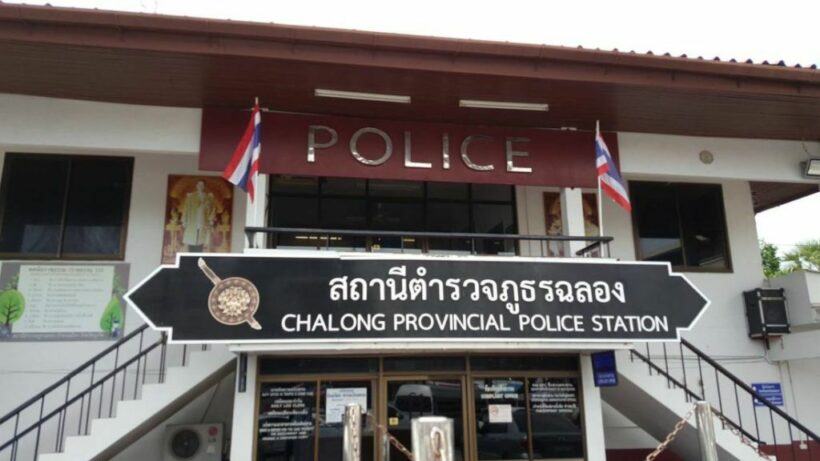 An international school in Phuket is not facing charges for employing foreign teachers without a work permit, police told the Phuket News. Back in November, 2 British nationals were arrested at the Palm House International School in Rawai in a raid by Phuket Immigration officers, acting on a tip that teachers were working at the school without a work permit.
The case was handed over to the Chalong Police. The department was also requested to investigate the school for suspected illegal hiring practices. When pressed by Phuket News reporters, the Chalong Police Chief Sarawut Chuprasit said the school officials are not facing any charges for employing the teachers illegally, without a work permit, and referred reporters to the provincial prosecutor.
"I have no reason to press any charge against the school at all. It is not right to accuse the school."
Many schools in Thailand, especially international schools, obtain work permits for foreign teachers and even pay the fees. It's also fairly common for foreign teachers to work without the proper documents, especially during the pandemic where travel restrictions make border runs nearly impossible.
Phuket News say police will not release the names of the 2 British teachers and will not give any additional information. They add that the provincial prosecutor's office will also not release information without a police case number or suspects' names. In a previous report, Phuket Immigration Deputy Chief also declined to identify the British nationals by name or age.
"Their visa status does not allow them to work or perform any form of business. They were arrested as they are suspected of working without a work permit."
SOURCE: Phuket News
Catch up with the latest daily "Thailand News Today" here on The Thaiger.
Keep in contact with The Thaiger by following our Facebook page.
Never miss out on future posts by following The Thaiger.
Phuket health chief urges "red zone" travellers to abide by quarantine measures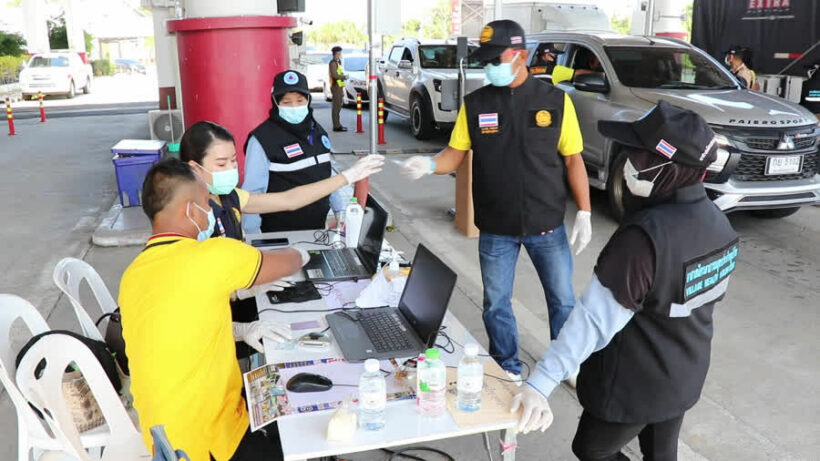 With Phuket's new disease control measures requiring those travelling from high risk areas to quarantine, the province's public health chief is now saying those at alternative state quarantine hotels won't be locked up in their rooms throughout their 14 day stay in isolation. He says guests can wander through certain areas of the hotel to have meals and do other activities.
Those travelling from "red zone" provinces are required to self-quarantine at a hotel or at their home for 14 days. People from areas classified as the "highest risk," including Samut Sakhon, Chonburi, Rayong, Chanthaburi and Trat, must quarantine and undergo a Covid-19 swab test.
The public health chief Thanit Sermkaew says there will be harsh penalties for anyone who violates the new measures and urges travellers to stay at their quarantine location, home or hotel, for 14 days. People who violate the order can be punished under the Disease Control Act, either under Section 51, which carries a fine up to 20,000 baht, or under Section 52, which carries up to a year in jail and a fine up to 100,000 baht.
"It would be great if visitors from the 'red zone' areas stay in their hotels, so we are asking for their cooperation. They do not need to stay only in their room. They are able to do activities within the hotel, such as having meals, swimming, yoga and other activities… Please do not go outside the hotel. That would be a good preventative measure in Phuket province."
Phuket Vice Governor Pichet Panaphong says hotels should "request" that their guests stay inside the hotel.
"Phuket officials have asked for the cooperation from operators to record the travel moments of guests before they arrived at the hotel and to request that their guests stay within the hotel area only, not to go outside of the hotel area."
People who completed quarantine in Bangkok and tested negative for Covid-19 do not need to quarantine in Phuket as long as they travel directly to the island immediately after being released.
SOURCE: Phuket News
Keep in contact with The Thaiger by following our Facebook page.
Never miss out on future posts by following The Thaiger.
Screening measures to enter Phuket, travellers from "red zone" provinces to self-quarantine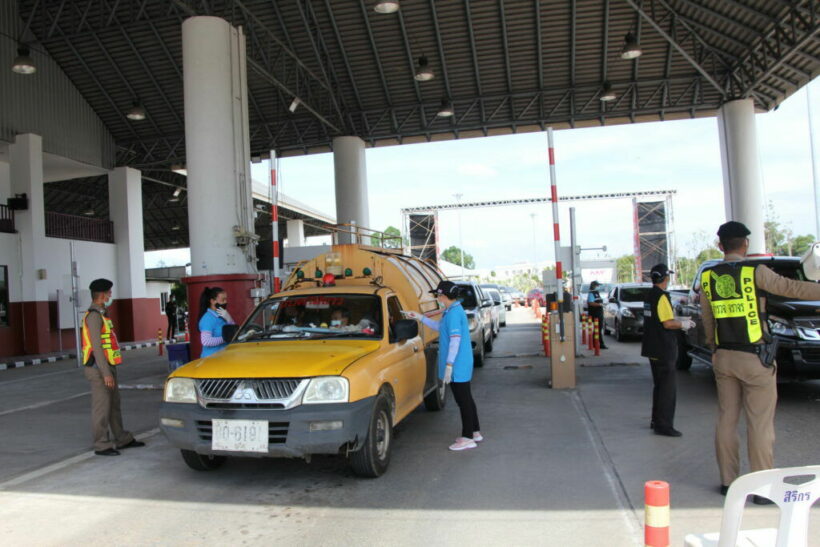 Phuket authorities have announced screening measures for those entering the island province, which includes requiring those travelling from 20 "red zone" provinces to self-quarantine for 14 days. Those travelling from "hotspot" and "high risk" areas are required to do a swab test. While measures were put into effect over the weekend, some people say nothing has changed.
The "required" self-quarantine, which is apparently monitored by the Mor Chana tracking app, might be more of a guideline than a requirement. Arrivees on flights from Bangkok to Phuket Sunday morning, just 24 hours after the new screening measures were imposed, were not required to self-quarantine.
The minimum required for all individuals travelling to Phuket is to 1) download the "Mor Chana" app on their smartphones and display them when the officer calls for inspection, and 2) register online through the website www.gophuget.com to inform officials of the travel details to Phuket.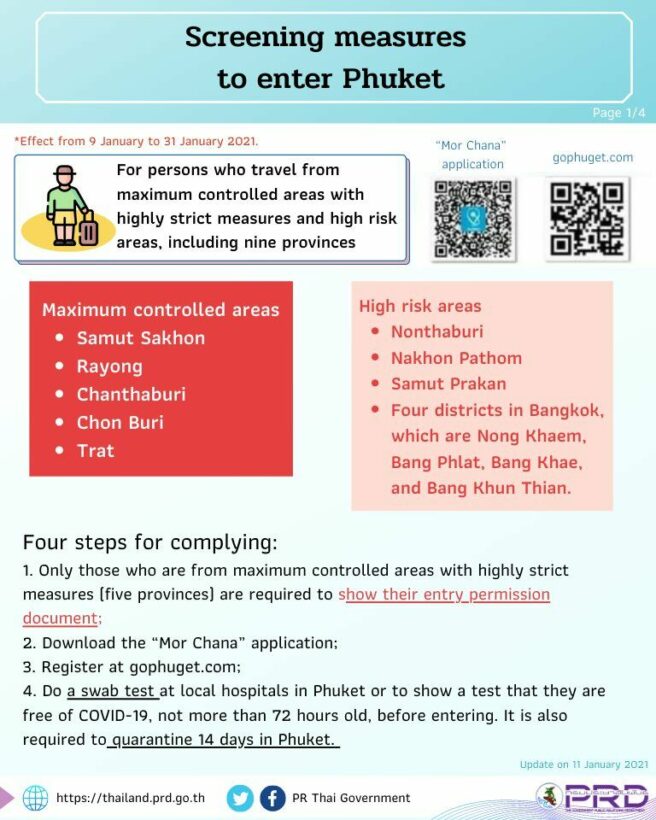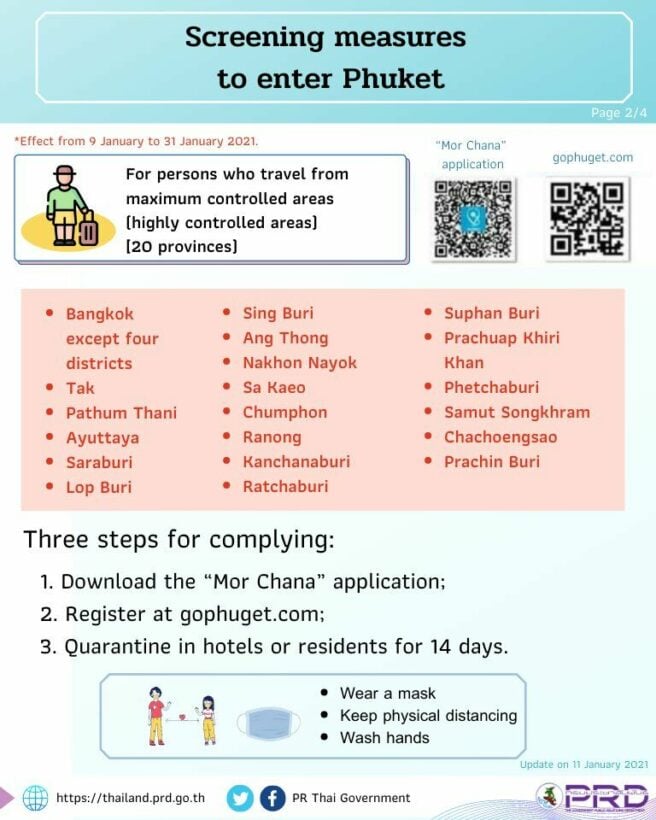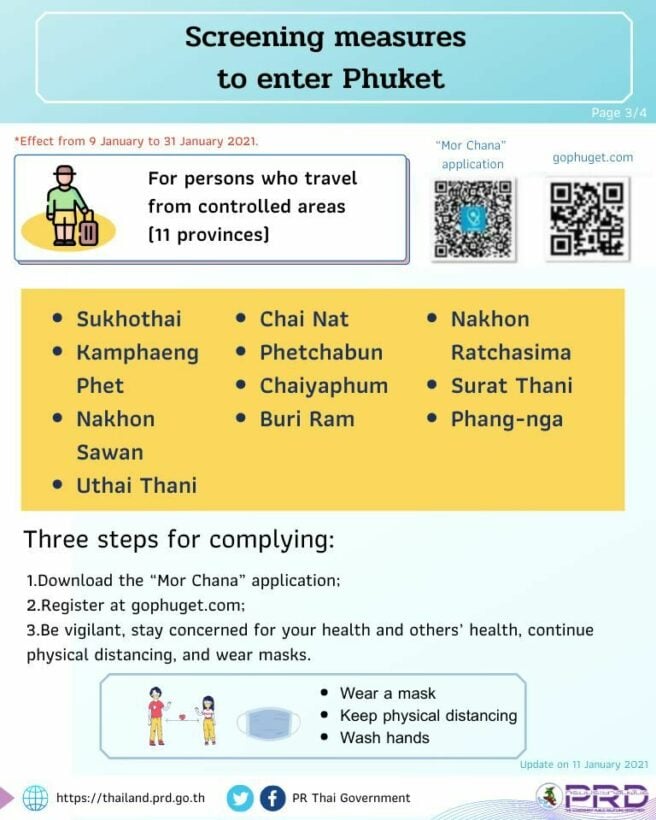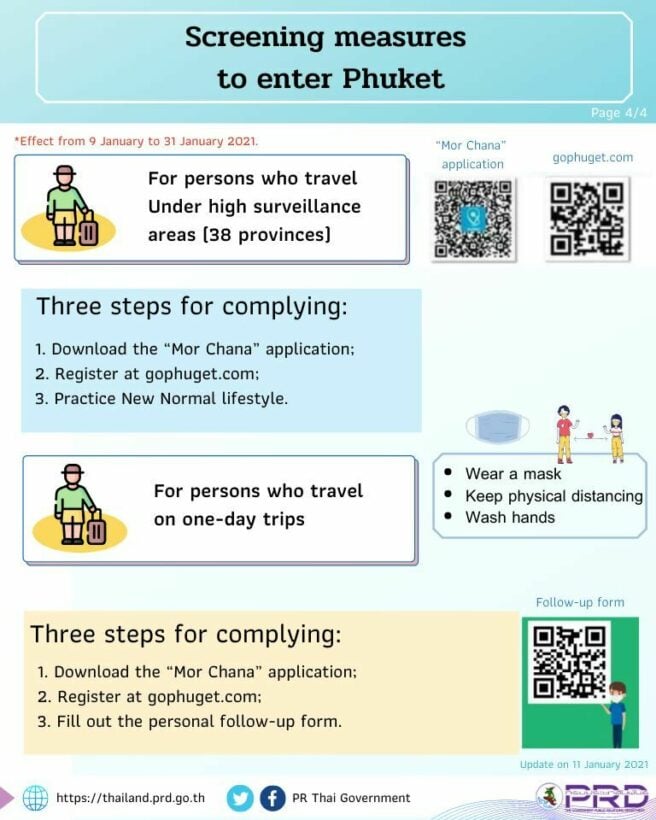 Catch up with the latest daily "Thailand News Today" here on The Thaiger.
Keep in contact with The Thaiger by following our Facebook page.
Never miss out on future posts by following The Thaiger.