Phuket discount products fair to counter rising prices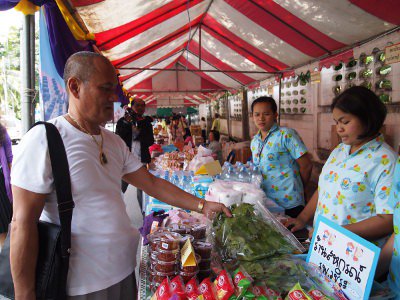 PHUKET: In a bid to offer some relief from the spiralling cost of living in Phuket, the Phuket Provincial Cooperatives Office is holding a "discount products fair" in front of its offices in Phuket Town.
Phuket Vice Governor Somkiet Sangkaosutthirak yesterday officiated the opening of the week-long fair on Damrong Road, in the old government quarter of the town around Provincial Hall.
On sale at discounted prices are items such as household consumer products and fresh produce, including fresh vegetables, seafood and meat.
Selling the items are members of small community-based cooperatives, mostly from Phuket, but also from nearby provinces.
The fair is being held until May 18 to help people cope with the rising prices of everyday goods, explained Phuket Cooperatives Office chief Tewaklit Khemkao.
"People are now suffering from the rising cost of living. We would like to help them by reducing their living expenses with the discount products at this fair," he said.
"This is also the best opportunity for us to highlight the goodwill offered by Thai cooperatives and local farmers," he added.
Joining the fair are the likes of food-producing giants such as Charoen Pokphand Foods PCL (better known in Thailand as "CP Foods") down to local cooperatives such as the Phuket Shrimp Farm Club, among others, Mr Tewaklit explained.
"People who come here can expect to mind many different kinds of products at prices much cheaper than normal," he said.
Among the examples Mr Tewaklit gave were five-kilogram bags of 100% jasmine rice at 195 baht each, 30 'size number 3' eggs for 80 baht, cooking oil at 41 baht per bottle, high-quality shrimp paste at 120 baht per one-kilogram pack, red pork at 130 baht per kilo, sugar at 23.5 baht per kilo, prawns for 129 baht per kilo and organic vegetables from 20 baht per bundle
"And many other cheap products can be found at the fair," he said.
As of yesterday the Department of Internal Trade listed the maximum price for selling size number 3 eggs at fresh markets in Southern Thailand at 2.8 baht each, or 84 baht per tray of 30.
The current maximum price allowed red pork sold at fresh markets in Southern Thailand is 135 baht per kilo.
The notice also reminded fresh-produce vendors that charging more than the mandated maximum prices listed by the Department of Internal Trade incurred a penalty of up to seven years in prison or a fine of up to 140,000 baht, or both.
— Kritsada Mueanhawong
- Legacy Phuket Gazette
Body of Phuket jet-ski staffer found in Phang Nga Bay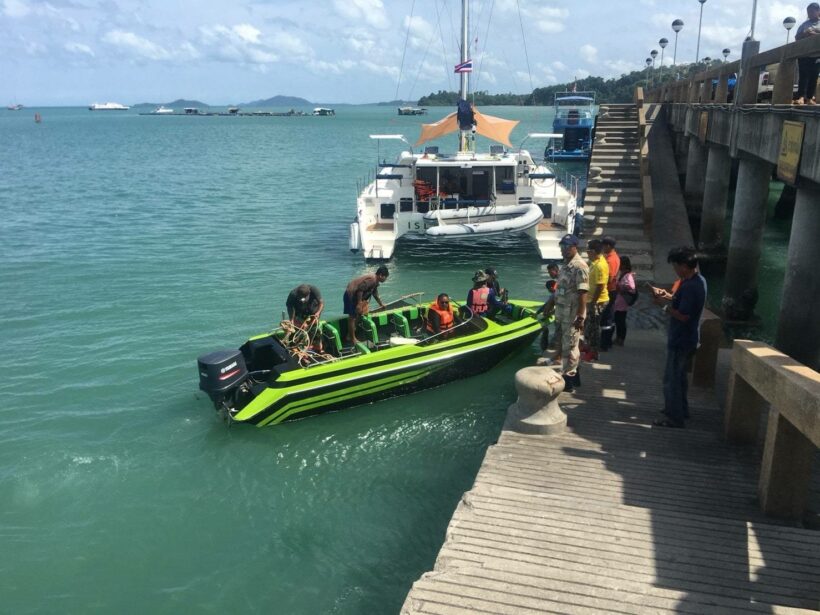 The body of the jet-ski staffer who disappeared in a Phuket storm around the Naka Island area last Tuesday (July 17) was found today (July 22) in Phang Nga Bay.
A staff member of a jet ski business disappeared after he was hit by a wave near Koh Naka, off Ao Po in Pa Khlok at 3pm on Tuesday.
Read the original story HERE.
The Thalang District Chief Adul Chootong  was notified by rescue workers at 10am this morning that the body of 31 year old Koset 'Oat' Deebukkam was found floating face down on Baan An Pao Beach at Naka Noi Island in Phang Nga Bay.
His body was taken to Koh Yao Hospital. His relatives have confirmed that it is the body of Mr Koset.

Global Green Hotel Report – the third annual edition launched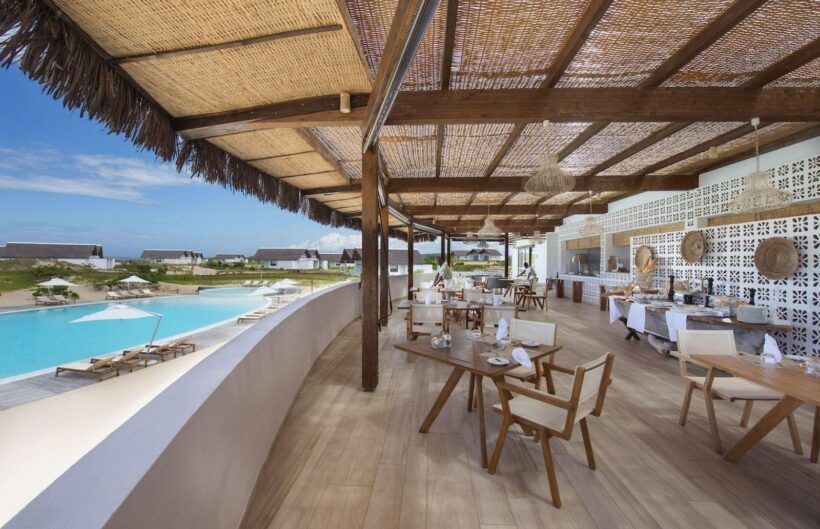 by Bill Barnett of c9hotelworks.com
The Green Lodging Trends Report 2018 (the third annual report) has been launched and will remain open until August 10, 2018. To participate, which is free, hotels need to sign up using the link HERE.
Given the current influx of tourism to Phuket and all resort markets across Southeast Asia, this is a invaluable tool in measuring sustainability and best practices in the local hotel industry.
The Green Lodging Trends Report Survey has the support of C9 Hotelworks, Green Lodging News, Green Key, Travelife, Green Key Global, Horwath HTL, Green Seal, and Boston Green Tourism.
Survey participants have an opportunity to discover new innovative practices that hotels are implementing, use information to improve and ultimately outperform their competitors, and highlight innovations to showcase to the world in the annual trends report.
The goals of the Green Lodging Trends Report are:
Identify best practices in the industry that more hotels can benefit from
Discover innovative efforts by hotels that should be recognized and celebrated
Determine what is trending in hotel sustainability each year and over time
Increase awareness of the performance of individual facilities and the industry as a whole
Create a platform for discussion and spreading of innovation among hotels and their peers, suppliers and customers globally
Create a mechanism for tracking continuous improvement
Assist hotels in consolidating relevant sustainability information to provide customers
The Survey: Each year Greenview devises a survey of about 100 questions covering the latest in operational practices, facility attributes, and outreach programs to conserve resources, reduce carbon emissions, increase guest experience, and make positive community impact. There is no cost to participate in the Green Lodging Survey. Hotels participate by responding to the survey via an online portal platform where work can be saved and answers easily can be updated for the next year's survey.
The Trends Report: Greenview analyzes the results with general trends and highlights exemplary practices and innovations that stand out, serving as a guidepost for the industry and especially the survey participants.
The Benchmarking Report: Greenview prepares a free compare report, confidential to each participant, to serve as a yardstick for a hotel to understand the status of each specific practice within the general participant universe.
The 2017 Green Lodging Trends Report is available at no cost by clicking HERE. The report is based on data from 2,093 hotels in 46 countries and provides industry trends on topics ranging from energy management to communication to – for the first time in its own category – Health & Wellness. The report includes results of 110 best practices in 12 categories.

Going north – Elusive Phuket crocodile avoids capture again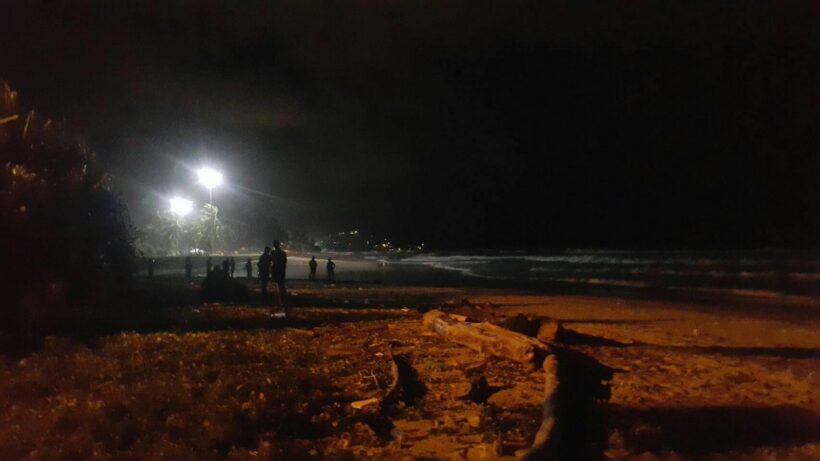 Phuket's latest elusive crocodile escaped catch this morning off Karon Beach. It was first sighted off Yanui and Nai Harn beaches from Wednesday this week when a fisherman said it tried to chase him. Since then the crocodile has been taunting officials and professional crocodile catchers and making a slow track north long the island's west coach beaches – yesterday at Kata Noi and then Kata. Today it's been sighted, with ongoing attempts to capture it, at Karon Beach.
The crocodile was seen early this morning (July 22) lying on the beach at Karon.
Karon Deputy Mayor Ittipohn Sangkaew says, "we didn't see this crocodile on Kata and Karon beaches yesterday. But very early this early morning at 3.30am, we were notified that the crocodile came out of the water and was on the sand at Karon Beach."
"The crocodile catching team (from Surat Thani) rushed to the beach. They tried to throw a net at the crocodile but failed to snare the reptile. Their attempts failed several times. The crocodile immediately went back into the water."
"We have seen the crocodile in the water several times. Everytime it comes out of the water we try to catch it."
"We have seen the crocodile about four times in the water. Swimmers have been prevented from going into the sea at Karon Beach today."