Phuket
Phuket beach vendors to appeal to NCPO to return to the sands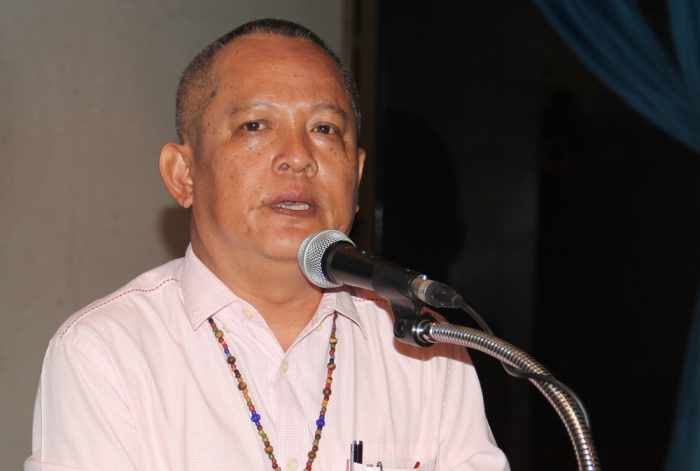 PHUKET: More than 500 Phuket beach vendors put out of work by the massive beach cleanup campaign spoke up on Saturday about the importance of restarting their seaside businesses.
The complaints and proposals were heard at a public forum led by a team of professors and researchers at the Prince of Songkla University (PSU) Phuket campus in Kathu.
The meeting came one day before the deadline for all displaced vendors to appeal to the National Council for Peace and Order (NCPO) in writing, detailing the financial hardships they face as a result of the beach cleanups and any suggestions they have for the future (story here).
"We understand that the beach clearance was part of an order from the NCPO to return public land to the people, but ordering vendors off the beach has put so many [beach vendors] in trouble," said Plat Jantarasopin, a Phuket local who spoke on behalf of the vendors.
"The vendors need to make a living. Their jobs have been taken and now they are left without anything to do. We have come here today to present our thoughts about the current situation in person."
Mr Plat first found his voice as a "local representative" just four weeks ago when he joined two other "local representatives" in filing a complaint against Phuket Governor Maitri Inthusut. Ironically, the complaint alleged that Governor Maitri had failed to perform his duties – by not clearing all structures from Surin Beach (story here).
Meanwhile, on Saturday, Jakkarin Charoenjit, a representative of a group of Patong beach umbrella and chair operators, claimed that at least 1,000 people have lost their jobs from the cleanup campaign.
"Patong Beach looks like it has been abandoned. Tourists are going to lose their confidence in Patong as they can no longer get the services they expect from us," he said.
Mr Jakkarin explained that a group of former beach lounger operators had surveyed tourists on the beach – and found that a large majority of them wanted the chairs and umbrellas back.
"We questioned 200 random tourists and 95 per cent of them want the umbrellas and chairs. They enjoy the experience and the services the beach staffers provide," he said.
Operators are willing to compromise with authorities about free space on the beach if allowed back on the sand, noted Mr Jakkarin.
"The operators will put out only two rows of 10 chairs chairs at any one time, with six meters between operators. We can even leave more space if officials want us to," he said.
"We support the beach management efforts and will keep our chair sections well organized in accordance with the NCPO's orders.
"We just need to be back on the beach."
Mr Plat told the Phuket Gazette that the team compiling the written and spoken complaints will forward the information to the NCPO as soon as possible.
"Hopefully, they will be finished within the month," he said.
Last week, jet-ski operators were allowed back on Patong Beach after they promised to double as beach cleaners and volunteer lifeguards (story here).
— Athip Karndee