Phuket Sports: Julian Seal's journey passing the baton
PHUKET: Julian Seal is a man on a mission.

Inspired originally by "Met Track", a London Metropolitan police initiative to get disaffected teenagers off the streets by using sport, his enthusiasm was galvanized by the success of the 2012 Olympic Games, and the inspiring way in which it showed how sport can foster not only excellence, but can instill in young people such fundamental human values as selflessness, team-spirit, fair-play, commitment, and a joy in taking part. Sport crosses the divide that separates people from different cultures and creeds. A lingua franca.

Julian, who has always believed passionately in the inspiriting value of sport, decided to make his own contribution by undertaking a 35,000 mile round-the-world journey. Five Olympic rings, five regions of the world to be travelled. Hence the birth of "Sports Trek".

He established links with five London Primary schools, made friends with James Ellington, an Olympic sprinter who works with young people.

Armed with an autographed football from the Olympic football competition donated by Lord Coe, his marathon began with the acquisition of an orange special edition Land Rover Discovery G4.On launch-day, it appeared, phoenix-like, parked on the ashes of Croydon's Reeves Furniture store. Having survived for 140 years, the store had been burned to the ground by an angry mob of young people during the London riots of 2011. Now, Mr Reeves was there. So too was James Ellington. An iconic launch-pad.

Since that eventful day, Julian has driven across Europe, across the vast steppes of Russia, over the snowy 3000 meter passes of the Golden Mountains of Altai, where Russia, China, Mongolia and Kazakhstan meet, and on to remote Ulaan Baator and Siberia. His Discovery, shipped from Vladivostok, is now on its way to Australia.

There he is hoping to drive coast to coast and especially to the Northern Territories to link up with aboriginal children. And then? South America.

A professional photographer, Julian has taken thousands of pictures. Pictures, they say, speak louder than words: where language fails to communicate, these images can reveal to children worlds they might never dream of otherwise seeing.

These photographs become a way in which links can be forged with other children from different parts of the globe.

And on Julian's visits to schools, a key part of his mission, each and every boy and girl has a chance to hold and kick that Olympic football.

What he has experienced is a life-transforming experience.Precipitous, pot–holed roads; sometimes no road at all; unbelievable extremes of wealth and poverty; remote comunities with nothing but a communal well in the street for their water.

Mongolia left an indelible impression; it was, he said, like being in a time-warp where nothing had changed for centuries.

Six year olds were expert horsemen. But the people were happy. And the children wrote letters to Julian to show their appreciation. Contentment is not always dependent on wealth. And kindness in poor communities is rarely in short supply. We in the West have lessons to learn too.

Here in Thailand, Julian has made contact with Muay Thai boxers from the Rawai Muay Thai and Sumalee Gyms and is following their progress.

Muay Thai boxing is a prime example of how sport can foster international friendships, since so many of the young people who train here come from all over the globe.

What of the future? Julian is hoping to mount an exhibition of his photographs, many of which already appear on his website, on Facebook, and on Linkedin.

Maybe eventually he will publish a book.which tells the story of his "Sports Trek" through its text and pictures.

But the important thing is to pass the baton, spread the good word about sport and encourage young children every where to not only get involved, but to communicate their enthusiasm to others. As Nelson Mandela averred: "sport breaks down racial barriers"

Julian, whose trip is largely self-funded, welcomes any offers of sponsorship or financial assistance.

For more information, visit: sports-trek.com.

He can also be reached through Facebook, Twitter and the Sports Trek blog as well as at Flickr Julian Seal Photography or by email: sportstrek2012@gmail.com.
— Patrick Campbell
Keep in contact with The Thaiger by following our
Facebook page
.
Never miss out on future posts by
following The Thaiger
.
Phuket police arrest 6 after finding large amounts of methamphetamine in raid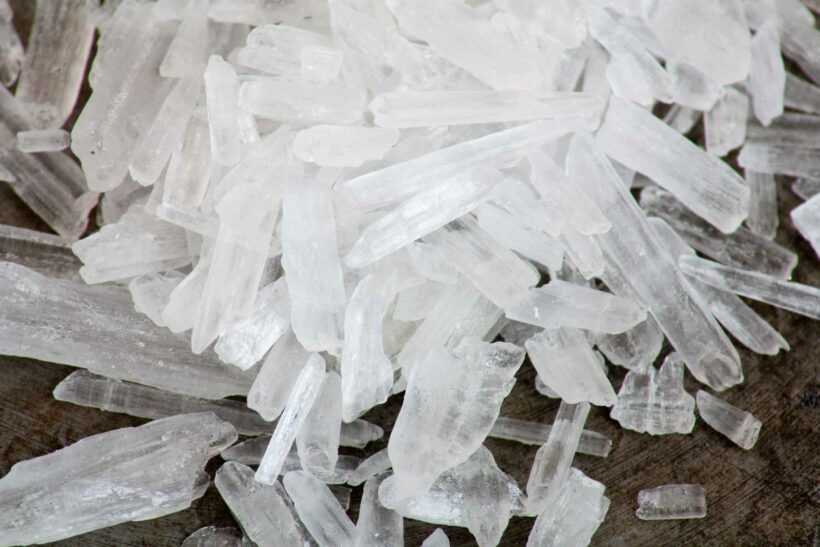 Phuket Provincial Police have arrested 6 people after finding large amounts of methamphetamine and other drugs during a raid. One suspect alone allegedly had 7.6 kilograms of crystal meth (ya ice) and over 12,500 methamphetamine pills (ya bah). 29 year old Surasak 'Bank' Wijit and 27 year old Panida 'Mei' Saeyang were arrested at an apartment car park in Soi Lookkaew, Moo 6, Rassada, in eastern Phuket, after they were found in possession of the drugs.
Police also found 2 mobile phones and a red Honda PCX, registered in Phuket, as evidence. Both suspects have been charged with posessing a Category 1 drug with the intent to sell.
Other suspects arrested at the same time include 36 year old from Chiang Rai, 42 year old Sarawut 'An' Srichanon, from Ranong and 31 year old Pornthep 'Iew' Thepchampa, who were charged with the same crimes in Chalong after police found more drugs in their possession. 33 year old Kamon 'Kung' Sae-ngow, was arrested as well after police found kratom juice and leaves at a house in Rassada. He was taken to Phuket City Police station and was charged with a Category 5 drug possession.
SOURCE:The Phuket News
Keep in contact with The Thaiger by following our
Facebook page
.
Never miss out on future posts by
following The Thaiger
.
Phuket Muay Thai fighter is the first Thai national to compete in UFC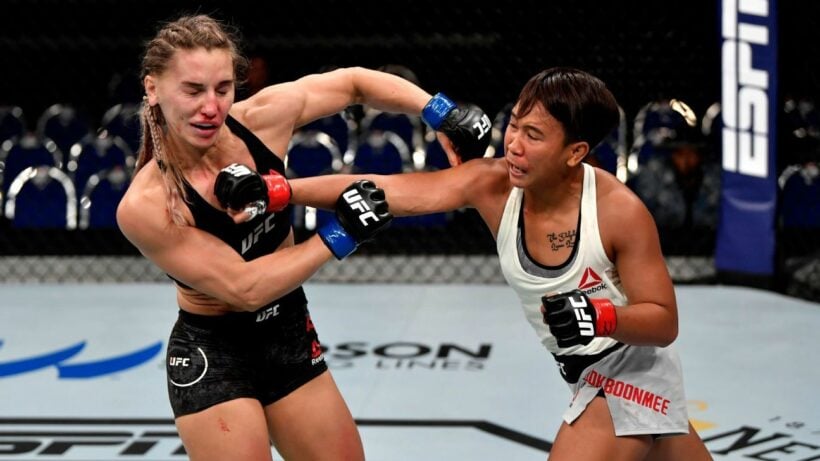 The upcoming Ultimate Fighting Championship Fight Night event in Abu Dhabi will feature Thailand's only national marking her third fight with the UFC, the world's largest mixed martial arts competition. 24 year old Loma Lookboonme, from Burirram in northeastern Thailand, will fight in the event on October 3, 2020.
Loma is a Muay Thai fighter who has adapted her MMA skills to fight in the UFC where she currently trains at the Tiger Muay Thai gym in Phuket. Loma qualified for the national team at the age of 19 and has fought in over 12 nations worldwide. She currently trains 6 days a week starting daily at 6:30am with a 3 kilometre run. In the UFC, she will be competing against China's Angela Lee who is the undisputed champion of the 52 kilogram fist weight category.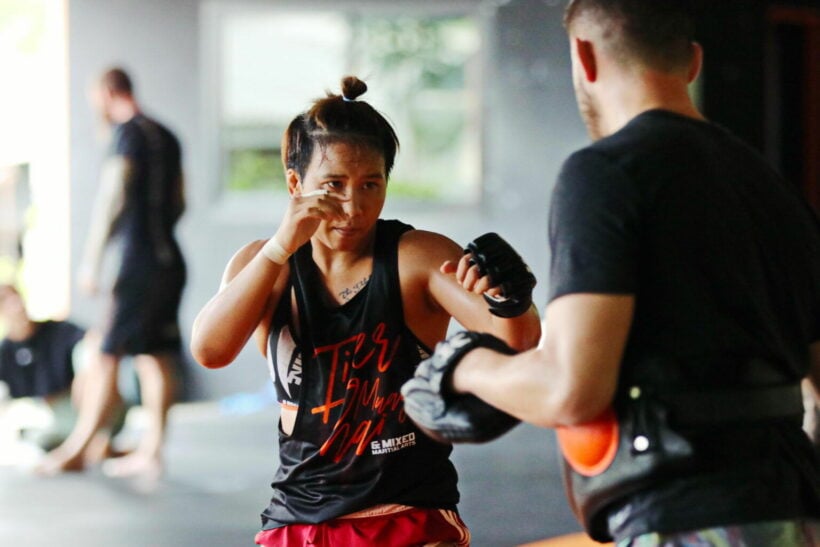 Loma's parents are former Muay Thai fighters and her 2 sisters currently compete as well. She reportedly started training at 8 years old after being inspired by her father, whom she describes as her "hero."
Like most Thais in such fighting sports, Muay Thai offers a way to rise out of poverty-and fighting for the UFC can be financially lucrative. But Loma says her only Thai sponsor is the gym where she trains, with the rest of her sponsors being from foreign brands. She says she is trying to get more Thai sponsors but feels that maybe she needs to win the UFC first before Thai brands notice her.
Loma lost her last fight and says her new opponent gives her nothing to lose. She says her goal is to get into the Top 10, but is not sure when it will happen. Loma says for now, it would be good to fight against someone in the Top 10 to help her prepare for her future.
FULL INTERVIEW: Thisrupt.co
Keep in contact with The Thaiger by following our
Facebook page
.
Never miss out on future posts by
following The Thaiger
.
Phuket airport ready for tourists after finishing Covid screening labs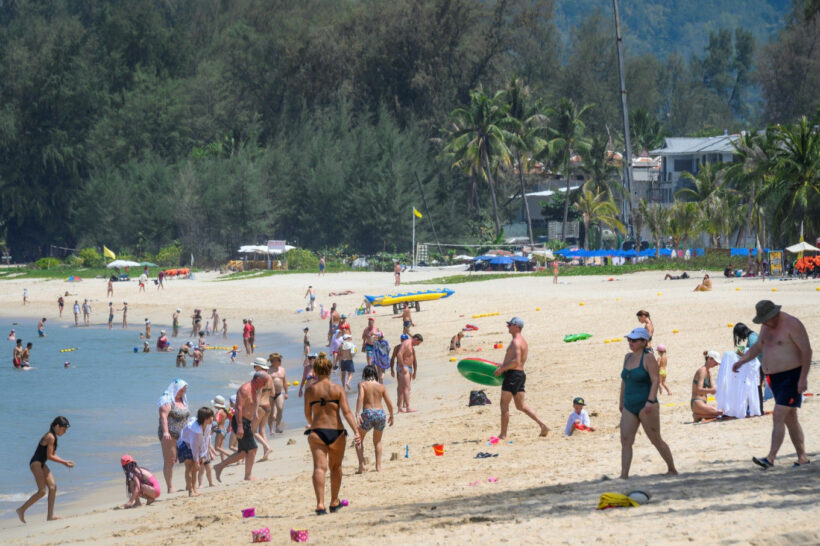 Phuket Airport is officially ready for tourists as authorities say they have finished installing Covid screening labs in an effort to welcome international travellers. The 5T Model for Covid-19 is being used at the airport with the goal of screening large groups of people in a quick and efficient manner. The Phuket health chief says the 5T's stand for Target, Testing, Treating, Trusting and Tracing.
Phuket has one large airport at the north end of the island but is separated into two separate terminals – a domestic terminal (the original airport terminal), and a new international terminal opened in 2016.
The target category refers to the target groups of tourists while the tracing stands for software that will be used to monitor their movements. The testing category refers to Covid tests that will be implemented to travellers upon arrival along with the treatment and trust categories signifying the readiness of resources for medical treatment and confident communications between all parties respectively.
The Covid-19 lab container module has been set up at Phuket airport's Terminal X (the terminal opened for charter flights opened in 2014) and will be tested tomorrow with its operation to start on September 30. As large groups of tourists could arrive (later in the year, the lab is reportedly capable of testing 96 people at a time with test results becoming available in 6 hours. What the airport would do withe tested passengers whilst waiting for 6 hours, has not been detailed at this stage.
Such a readiness plan to welcome foreign tourists originally singled out Phuket due to its popularity with travellers, and as a so-called guinea pig model to test in a controlled environment (Phuket is an island joined to the Thai mainland by a single 300 metre road bridge). Once dubbed the "Phuket Model", authorities have proposed to rename the plan to "Special Tourist Visa" due to the confusion and opposition it reportedly caused. The scheme is reportedly now being proposed for all areas of Thailand but only allowing foreigners from specific countries.
SOURCE: Pattaya Mail
Keep in contact with The Thaiger by following our
Facebook page
.
Never miss out on future posts by
following The Thaiger
.