Phuket Police tracing human trafficking network back to Cambodia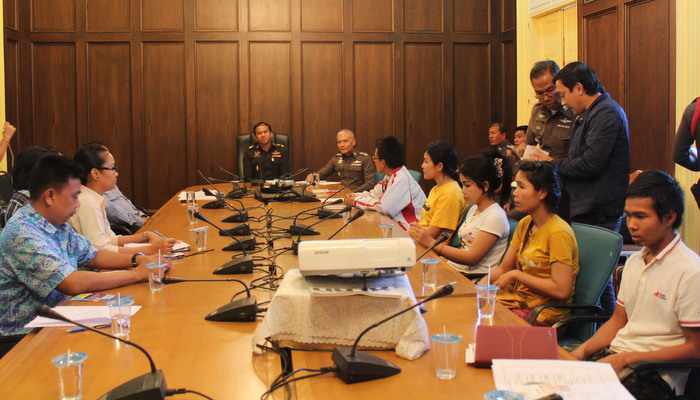 PHUKET: The Army has ordered Phuket police to trace the human trafficking network that led a group of Cambodians into debt-trapped servitude in a Phuket Town clothing store (story here).
The owner of the shop, Pasita Sangsakul, from Bangkok, defended her purchase of the staffers when she was questioned by Phuket City Police at Phuket Provincial Hall.
"I purchased the five workers from an agency. I had to pay 8,000 baht per person," Ms Pasita said. "I never forced, threatened or did anything to them. They have all their freedoms."
"If they pay me the money that I paid to the agency, they can leave the shop at anytime."
Ms Pasita told police that she paid the workers 90 baht for each shirt or pair of pants they produced, and 1,000 baht per person per month as a food allowance. However, the workers claimed that they were paid only 90 baht a day.
One of the Cambodian women smuggled into the Kingdom made repeated pleas to her brother and sister-in-law for help.
The case came to light after the sister-in-law, who lives in Bangkok, filed a complaint at the Damrongtham Center after receiving the calls.
The sister-in-law, named by police only as Ms Petch, came to Phuket with a Thai friend and identified her relative to army officers, explained Commanding General of the 41st Military Circle Peerapol Wiriyakul.
"She called my husband for help, as she was paid 90 baht per day," said Ms Petch.
The woman told her relatives she wanted to go home but did not have 10,000 baht – 2,000 baht more than the shop owner claimed was required – to buy her freedom.
The woman and her husband, who was also working at the shop, had allegedly paid 2,500 baht each to the human smugglers to be brought to Phuket. They arrived about two months ago, Ms Petch said.
In accordance with the announcement made by the National Council of Peace and Order (NCPO) allowing illegal workers until July 15 to be registered at the Employment Office, the five suspects were not charged for illegally entering the country and working here, said Maj Gen Peerapol.
"If they want to go home, we will help facilitate that," Gen Peerapol said.
"The investigation into those responsible for smuggling the workers into Thailand will be handed over to the Phuket Provincial Police."
Ms Pasita is not being charged for hiring illegal workers, also in accordance with the NCPO announcement, said Gen Peerapol.
"At this stage, we have yet to consider charging Ms Pasita for her involvement in human trafficking. However, I have ordered our team to investigate the human smuggling network that brought the Cambodians here," Phuket Provincial Commander Krajang Suwannarat told the Phuket Gazette today.
Earlier this week, Thailand found itself in the international spotlight after the US State Department on June 20 downgraded it to the lowest level in its annual Trafficking in Persons report, putting it on the same level as North Korea, Iran and Syria.
"Anti-trafficking law enforcement efforts remained insufficient compared with the size of the problem in Thailand, and corruption at all levels hampered the success of these efforts," the report said.
However, only days after the US cut military aid to Thailand, US Ambassador Kristie Kenney praised the ruling junta for its new regulation on migrant labor, describing it as "a good policy" to tackle human trafficking.
Ms Kenney said the US would support Thailand's efforts to resolve the problems of human trafficking, child labor and illegal foreign workers, the Thai News Agency reported (story here).
— Kritsada Mueanhawong


Read more headlines, reports & breaking news in Phuket. Or catch up on your Thailand news.
About 100 Burmese teenagers with knives gather near Patong beach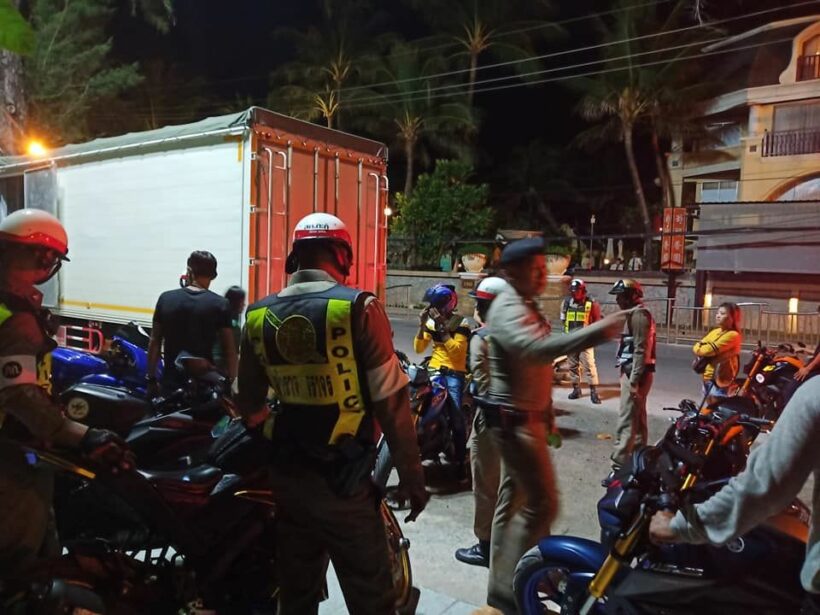 About 100 Burmese teenagers armed with knives were gathered near Patong's beach in Loma Park just after midnight (Monday).
A Facebook page "Baywatch team Patong & Patong development foundation" posted photos with a message reading "Just after midnight there were two parties including about 100 Burmese teenagers who gathered at Loma park with short knives and long knives. "
"Baywatch team Patong and Patong development foundation, along with Patong Police, were chasing after them. Some of them were arrested, some fled the scene."
"This incident has happened many times. There used to be only about 20 of them but lately more people have joined their gangs. This issue must be dealt with urgently before anything happens."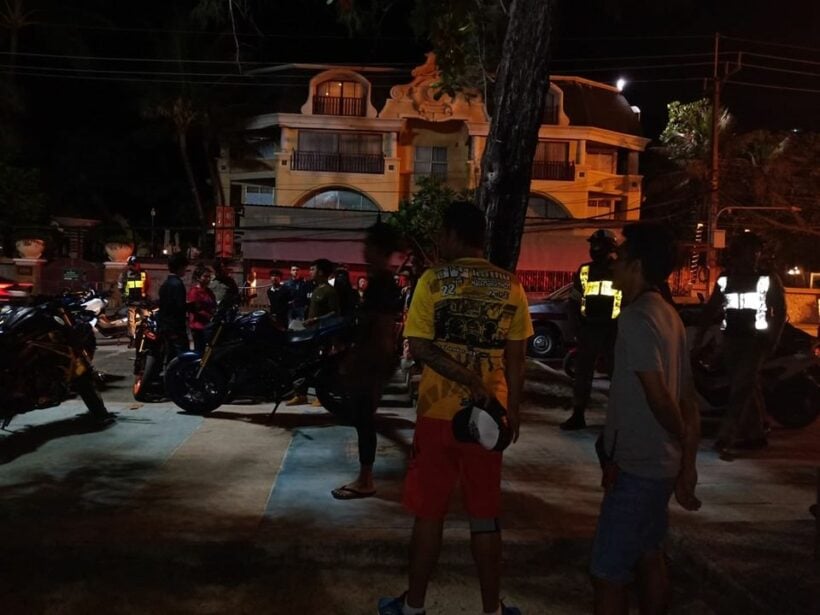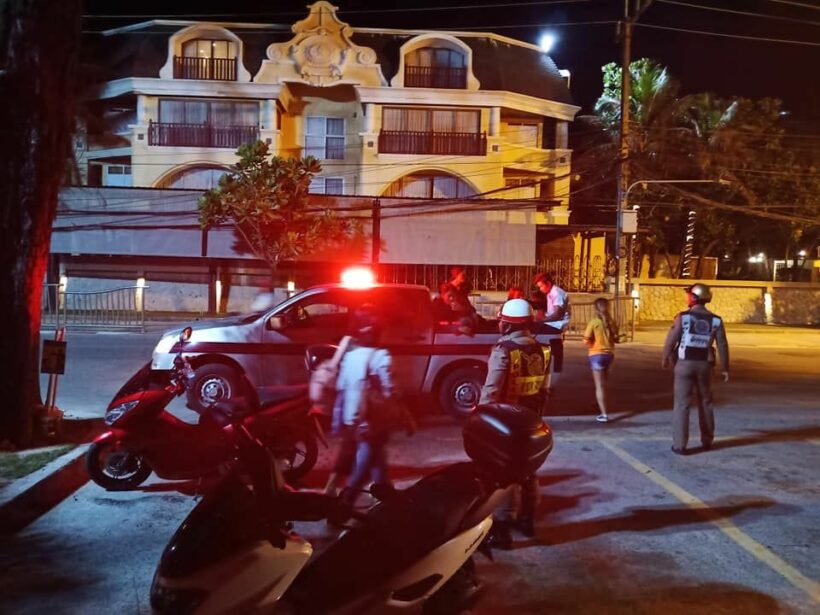 Taxi driver injured – stabbed by his colleague in Mai Khao, Phuket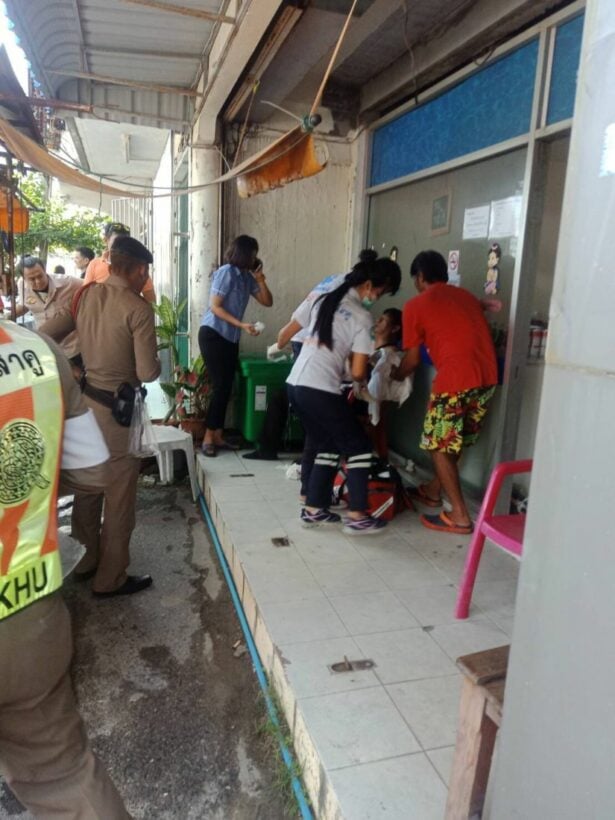 A taxi driver was injured after being stabbed by his colleague at a company headquarters in Mai Khao yesterday.
The Sakoo Police were notified of the incident at a company in Mai Khao yesterday. Police and emergency responders arrived at the scene to find the injured 46 year old Sangwarn Panin. He was taken to the Thalang Hospital.
36 years old Anucha Wangjit was waiting for police at the scene where he admitted to stabbing Mr Sangwarn. Police have seized a knife, that he gave them, as evidence in the case.
Witnesses told police that they are both employees of the company. They were arguing on a chat application before before they arrived at the company building. After that they began fighting.
Anucha was taken to Sakoo Police Station where he is facing charges of attacking other person causing injury.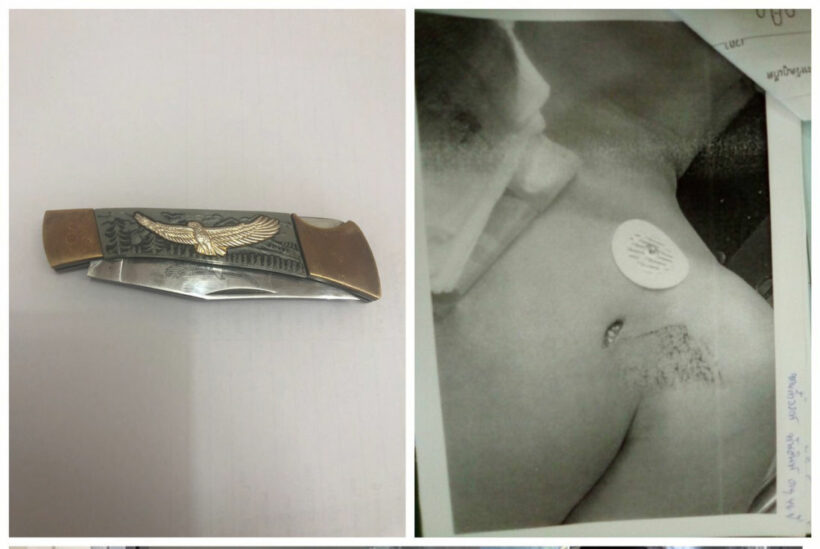 Structures on Nui and Freedom beaches in Phuket to be demolished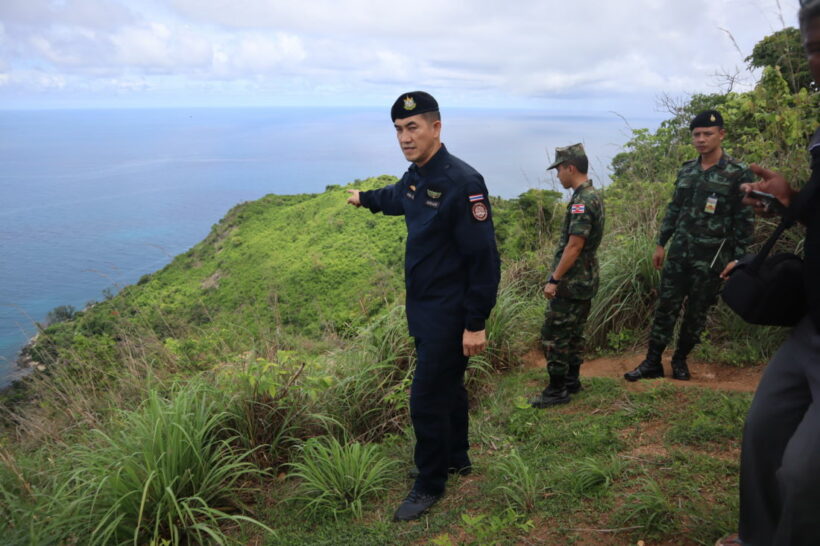 Illegal structures on Nui and Freedom beaches in Phuket are to be demolished after officers seized encroached land in parts of the Narkerd Reserve Forest.
Nui Beach (not to be confused with Ya Nui Beach) is north of Nai Harn Beach. Freedom Beach is north of the beach in front of Le Meridien Hotel (maps below).
The investigation follows officers receiving many complaints that tourists are having to pay for entrance fees at Nui and Freedom Beaches.
Officers have also inspected Pa Hin Dam (Black Rock) and Dragon Cape in Karon which are in an area of 142 Rais plot of land.
Officers say the encroached area in Karon is about 700 rais of land where there are many beautiful nature locations. This land is valued at many billions of baht.
The structures on Nui and Freedom beaches, on encroached land, are to be demolished. The land is being seized so it return to its intended public use. The legal processes will take not more than two months.