Microsoft battles to fix "very dangerous" bug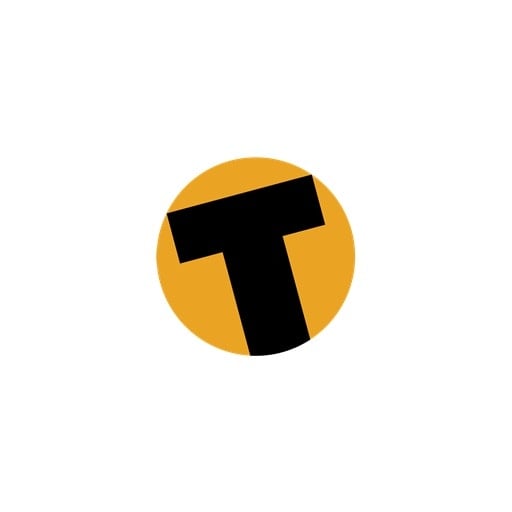 SEATTLE: Microsoft Corp is rushing to create a patch for flaws in its Internet Explorer web browser, versions 4 and 5, and in Outlook 98. These flaws allow anyone who has a website, or who can send email in HTML format, to upload instructions to the victim's computer. Phuket-based computer expert Michael Jenselius said: "Anybody can do it through a homepage or through e-mail. It's really easy for anyone with some programming skills. They can tell your computer to delete essential files on the hard drive, send all your passwords to another email address or send messages to crash your network. It's very dangerous." Microsoft recently released a patch for what it calls the "scriptlet.typelib/Eyedog vulnerability". The patch can be obtained through http://www.microsoft.com/Security/Bulletins/ms99-032.asp. But three days ago, InternetNews.com announced that Bulgarian computer consultant Georgi Guninski has discovered another, similar security flaw affecting Internet Explorer and Outlook, which also enables a malicious hacker to place a program on the victim's hard disk, to be executed at the next reboot. "I think this is the most significant of my discoveries and also the most dangerous," Guninski was quoted as having told InternetNews Radio. "It allows a Web page or e-mail message to take control of the computer and do anything." Guninski said he believes that Microsoft has reproduced the bug and plans to issue a patch. In the meantime, he says, Internet Explorer users can protect themselves by disabling the ActiveX controls and plug-ins on their browsers. To do this, in Internet Explorer, go to Tools, Security, Custom Level, and click the button to disable "Run ActiveX controls and plug-ins". This also fixes the problem in Outlook 98.


Read more headlines, reports & breaking news in Phuket. Or catch up on your Thailand news.
UPDATE: Water truck driver presents himself to police after motorcycle death on Kata hill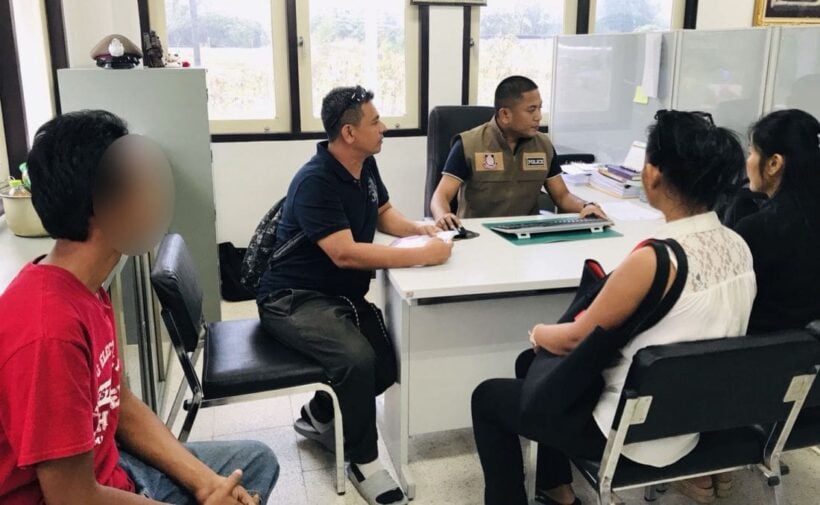 A water truck driver has presented himself to Karon Police after yesterday's road accident on Kata Hill that killed a female motorcycle rider.
She died after skidding on oil spilled on the road, falling off the motorbike and being crushed by a water truck in Kata last night. Two others motorists following being also crashed and sustained injuries.
Read more about yesterday's incident HERE.
This morning the water truck driver, Apichart Sripan, has himself to Karon Police for questioning over the incident.
Karon Police report that a drug and alcohol test has been conducted returning a zero result. But he has been charged with reckless driving causing injury and death.
In our earlier report, police say witnesses report the truck stopped 100 metres down the road. They say the driver got out of the truck to inspect the wheels. Witnesses tried to take photo of him but he got back into his truck and sped away.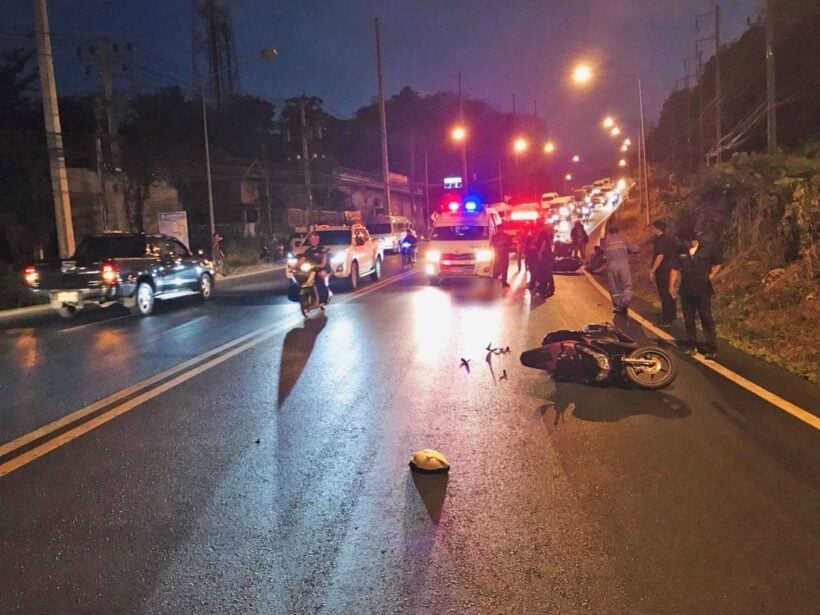 68 Ridley's sea turtles hatched on Phang Nga beach – VIDEO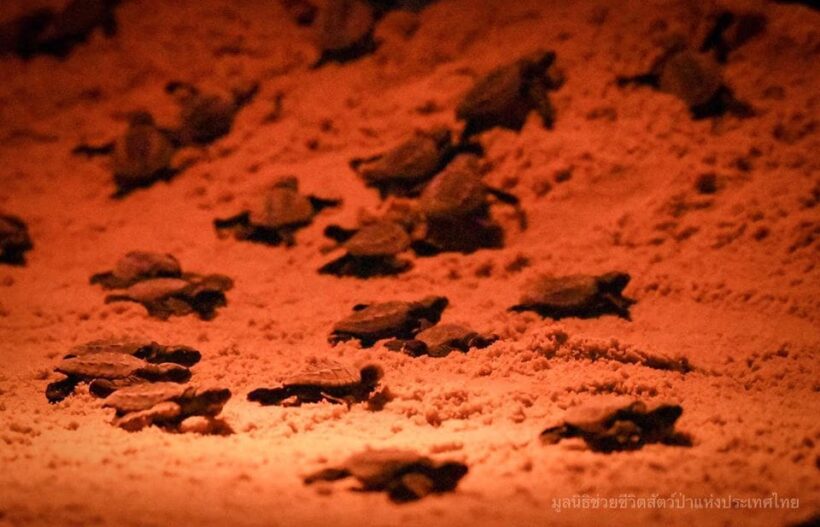 PHOTOS/VIDEO: The Wild Animal Rescue Foundation of Thailand
68 Ridley's baby sea turtles have hatched on Tha Sai Beach in Thai Muang, Phang Nga and made their way to the sea last night.
Ridley's sea turtles, a protected species in Thailand, have returned recently to Phang Nga beaches to breed over the past few months following a 23 year absence.
Read more about the return of the Ridley's turtles HERE.
Last night 68 baby Ridley's sea turtles, from 81 eggs survived, hatched and headed straight for the Andaman Sea. Two of them didn't hatch and 11 eggs weren't fertilised.
Bon voyage little turtles!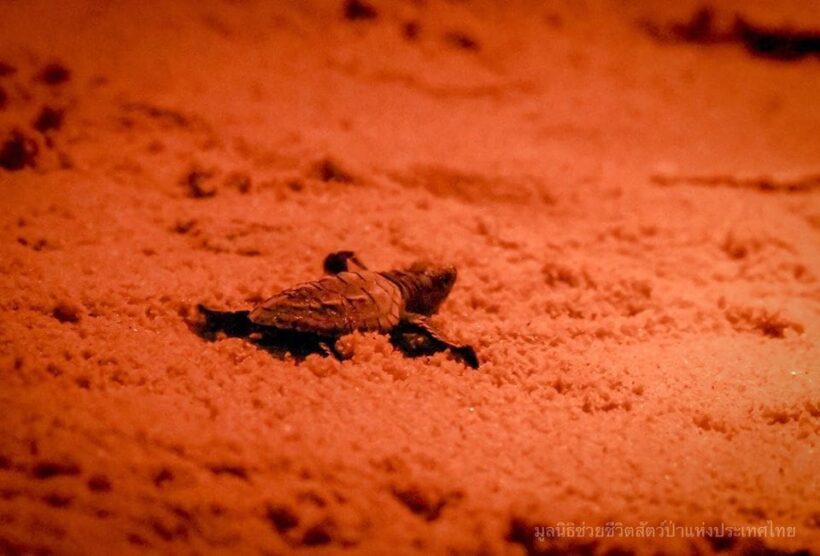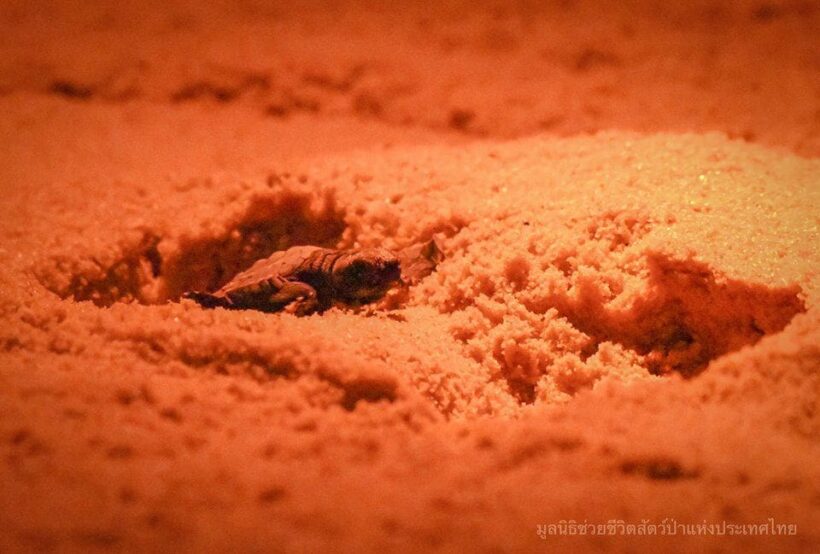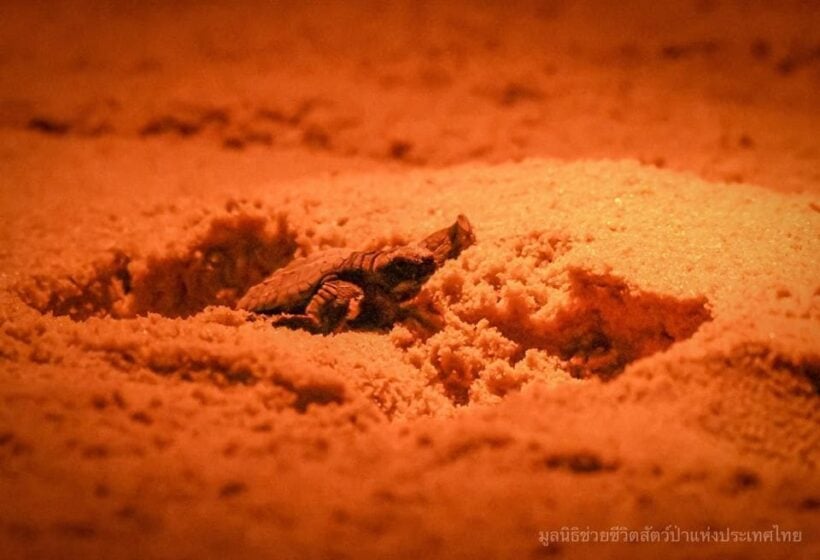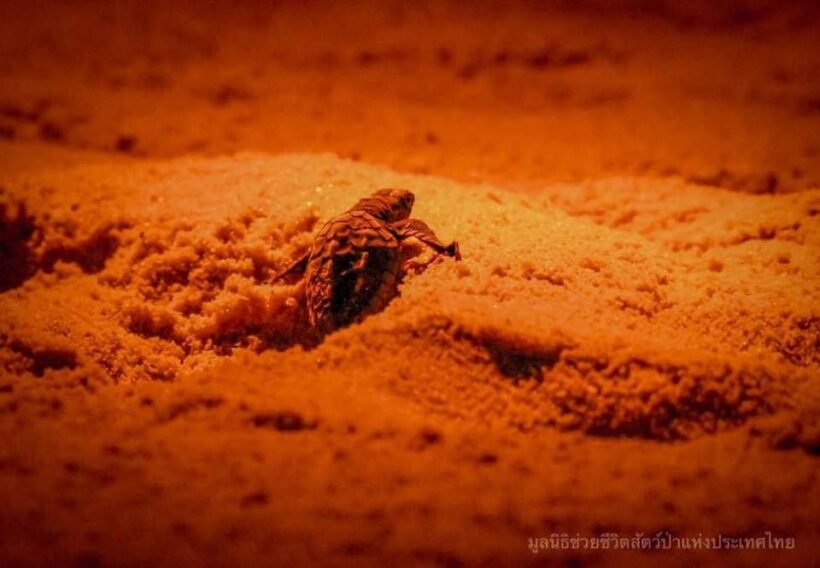 Motorbike driver dies, another person injured after car driver slams into them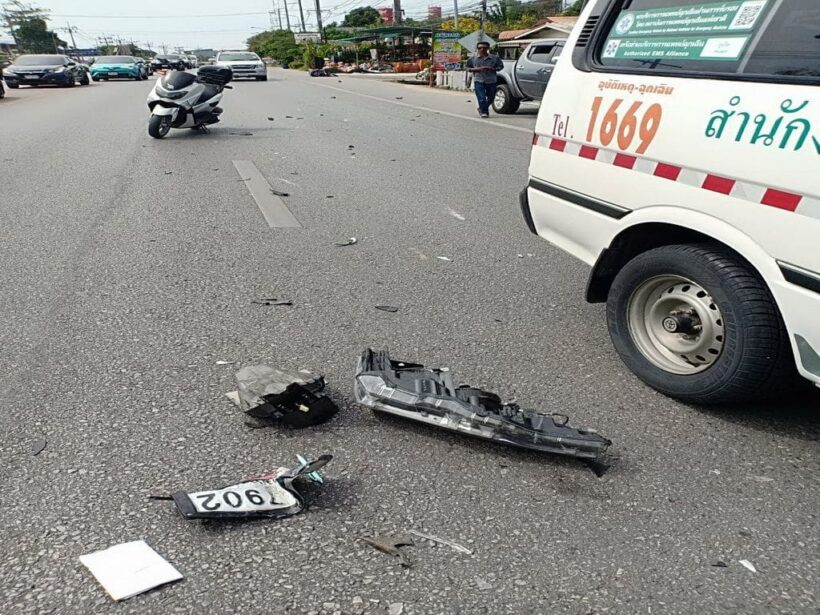 A female motorbike driver has died while a male car driver has sustained injuries after a second car driver fell asleep at the wheel in Thalang crashing into them.
The incident happened on Srisoonthorn Road in Thalang at 2pm yesterday (Wednesday).
Police and emergency responders arrived to find a damaged motorbike and two damaged cars.
Police report that the car driver, Dechawat Taechanitisawat, fell asleep at the wheel. He lost control of his vehicle before colliding with the motorbike whose driver was 34 year old Ms Tanakorn Chadaphon and another car driven by 39 year old Pradit Ruecha.
They were both rushed to Thalang Hospital where Ms Tanakorn was later pronounced dead.
Police are continuing their investigation and will charge Dechawat Taechanitisawat.