"Compromise' reached on illegal Korean guides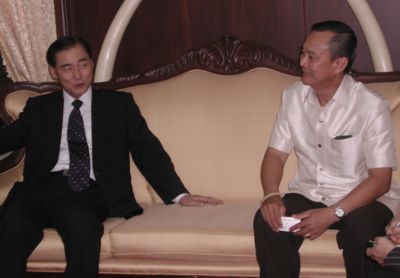 PHUKET: South Korean Ambassador Han Tae-Kyu met Phuket Governor Niran Kalayanamit yesterday to discuss the thorny issue of Korean tour guides working illegally in the province, but with few tangible results other than an agreement "to compromise"on the issue.

Meanwhile, the terms of a proposed Memorandum of Understanding (MOU) to be signed by Korean tour operators in Phuket are under review and a planned testing of some 300 Thai tour guides for Korean-language ability in is on hold until further notice.

Gov Niran explained to Ambassador Han that working as a tour guide in Thailand is restricted to Thai nationals.

However, both men accepted that there are too few Thai tour guides with Korean-language abilities to meet demand, which has resulted in many Koreans working illegally as guides or "interpretors" to help fill the gap.

As a result, Thai guides often serve as "sitting guides" – in case of a check by police or other officials.

Formally allowing Koreans to work as "interpretors" with a Thai guide present was considered a possible solution to the problem, though it was not mentioned whether the MOU under review would include such a clause.

Ambassador Han said that most Korean tour operators in Phuket would like to save the expense of hiring Korean guides, but that the local guides simply lacked the language skills to keep Korean tourists informed and entertained.

"We want to have Thai guides, but they must be able to do the job properly," he said.

The revised terms of the draft MOU would be made available to the Korean Consulate in Phuket to ensure fairness and Korean tour operators would not be asked to sign until that was the case, Gov Niran said.

The original MOU required all tour operators serving Korean tourists to employ Korean-speaking Thais as guides. Only a handful of Korean tour operators were prepared to sign the MOU presented at a meeting on July 14 that was attended by only eight of 57 such firms.

Another complaint from Thai guides about their Korean counterparts was that they lack sufficient knowledge of Thai culture and history to pass this knowledge on to tourists, Gov Niran told Amb Han.

Gov Niran also asked whether there was a problem of Thai tour guides working illegally in Korea, to which Ambassador Han replied that he didn't think so, but that he would have to check to be sure.

Phuket Governor's Office Chief Rapeepat Na Nakorn and his team have been assigned to revise the MOU, which will not be signed until it satisfies all parties, including the Korean diplomatic mission in Thailand, Gov Niran said.

Meanwhile, the provincial government and the Professional Guide Association (PGA) will move forward with a plan to test the Korean-language skills of about 300 of the 2,000 registered Thai guides in Phuket. However, the test has been postponed until further notice. It was originally scheduled for August 29 and 30.

After the meeting, Amb Han told the Gazette that the Korean Embassy was happy to help, but that any resolution must be worked out between the provincial government and the PGA.

"The most important point is tourist satisfaction, so it is up to the guide association to provide the quality of service expected by Korean tourists," he said.

During the meeting Amb Han said that Thailand is a primary destination for Koreans, with about 1.1 million Koreans visiting the country annually.

More than 200,000 Koreans visited Phuket last year – more than any other Thai destination after Bangkok. There are currently 16 direct flights from Korea to Phuket weekly, with an average daily passenger load of about 600, Amb Han said.


Read more headlines, reports & breaking news in Phuket. Or catch up on your Thailand news.
Bus crash on Patong Hill takes out 12 other vehicles, passengers in bus shaken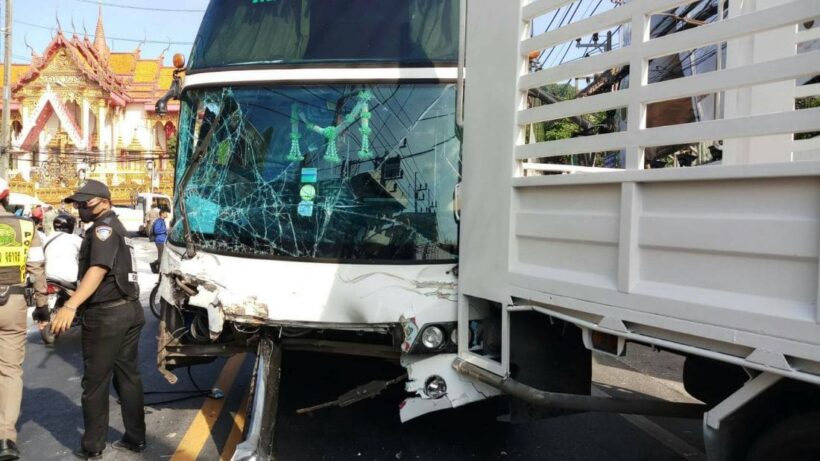 PHOTOS: Phuket Traffic Report VIDEO: Provided by Newshawk Phuket
The tour bus accident on Patong yesterday afternoon, the third such incident in the same spot within 24 hours, has caused three injuries and with vehicles damaged as the bus careered down the hill, out of control. There were 10 tourists on the bus who were shaken by the incident but unharmed.
The Patong Police heard about the incident, adjacent to the Suwankeereewong Temple (Wat Patong) on Phra Baramee Road, the bottom of Patong Hill, just after 3.30pm yesterday.
Police and Kusoldharm rescue workers arrived to find damaged vehicles including a tour bus, passenger vans, trucks, cars and pickups – a total of 12 vehicles.
The three injuries were a van driver and two motorbike drivers. They were taken to Patong and Vachira Phuket Hospitals.
The 27 year old bus driver Pantarit Kaewprawat told police that he was driving down the hill when other vehicles in front of him were braking suddenly. So he tried to avoid the collision with others vehicles in front of him by veering right into oncoming traffic.
Police are continuing their investigation and inspecting local CCTV footage and available dash cam footage (like the one below). In the footage, the bus is traveling, at speed, in the on-coming traffic lane, seemingly unable to stop.
PHUKET – VIDEOAnother angle of yesterday afternoon's collision at the bottom of Patong Hill showing the bus clearly had no brakes, or the driver was unable to use them.VIDEO: Aekkarin Piromrid / Sugusoil Oil / Newshawk Phuket

Posted by The Thaiger on Wednesday, January 23, 2019
VIDEO – Patong Hill accident adjacent to the temple at the bottom of Phra Baramee Road.VIDEO: Newshawk Phuket

Posted by The Thaiger Radio on Wednesday, January 23, 2019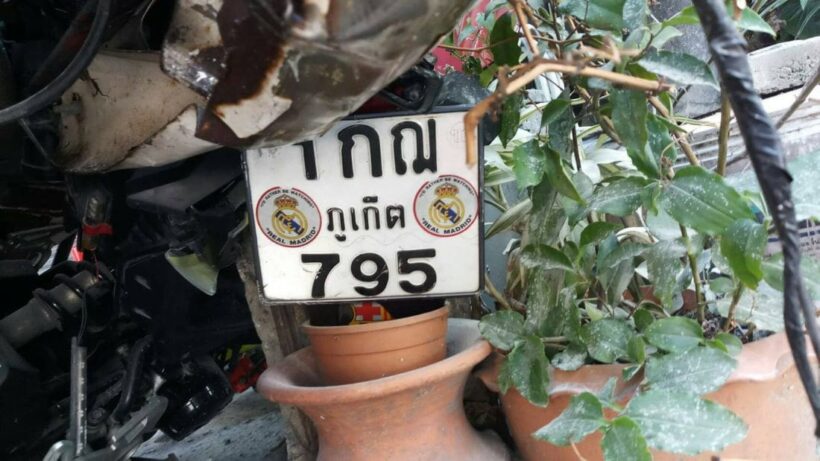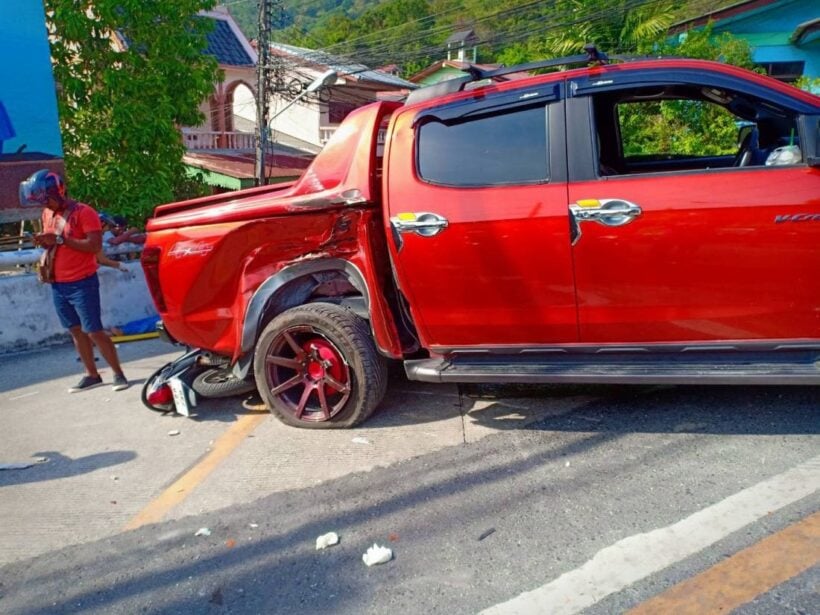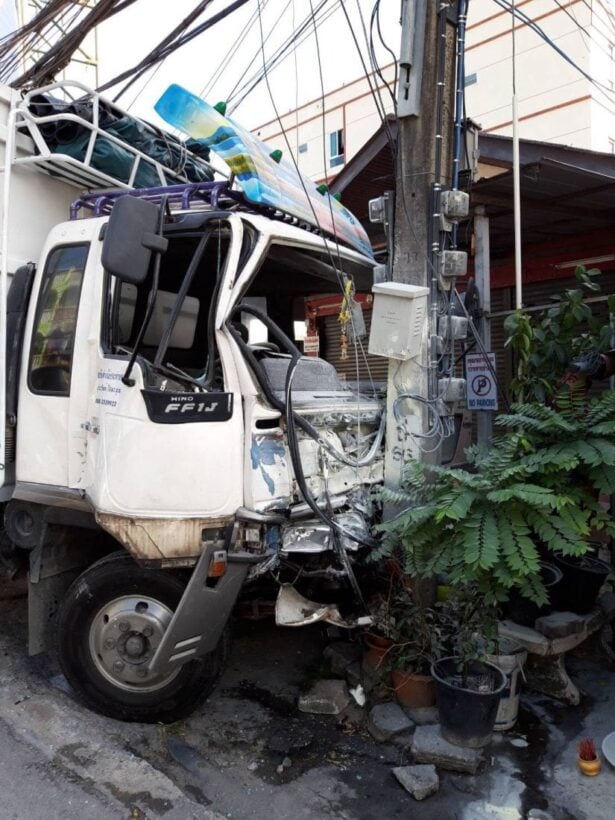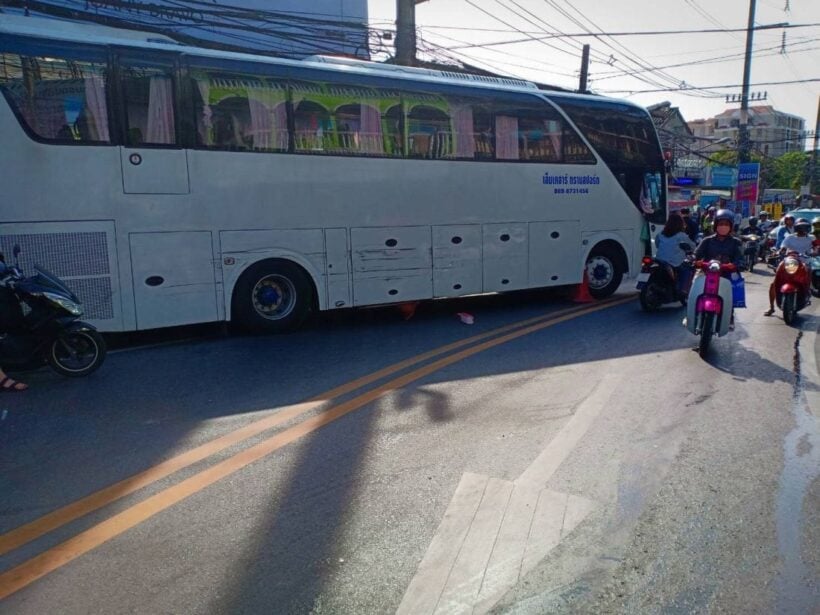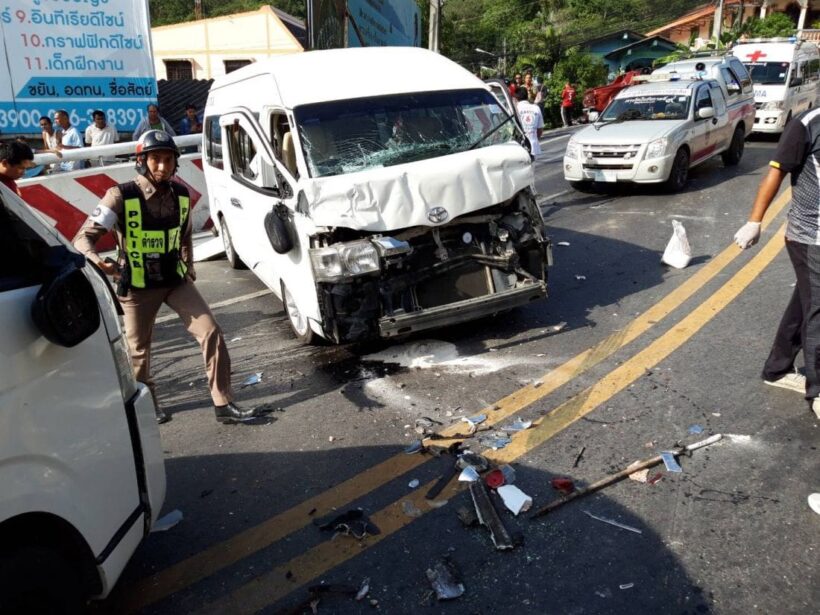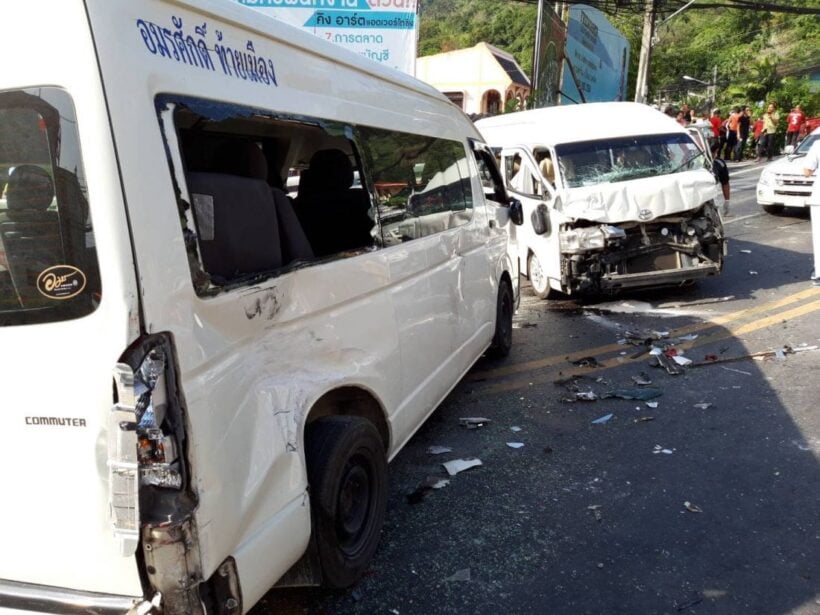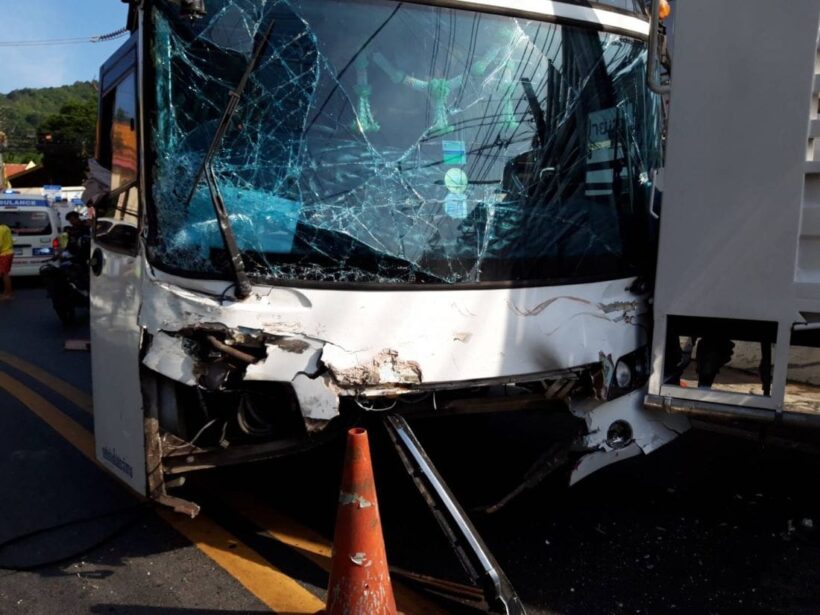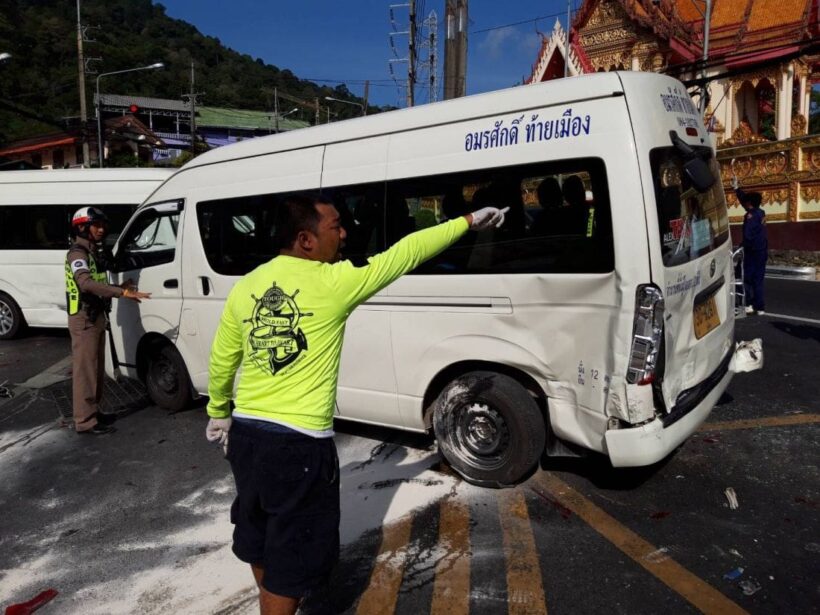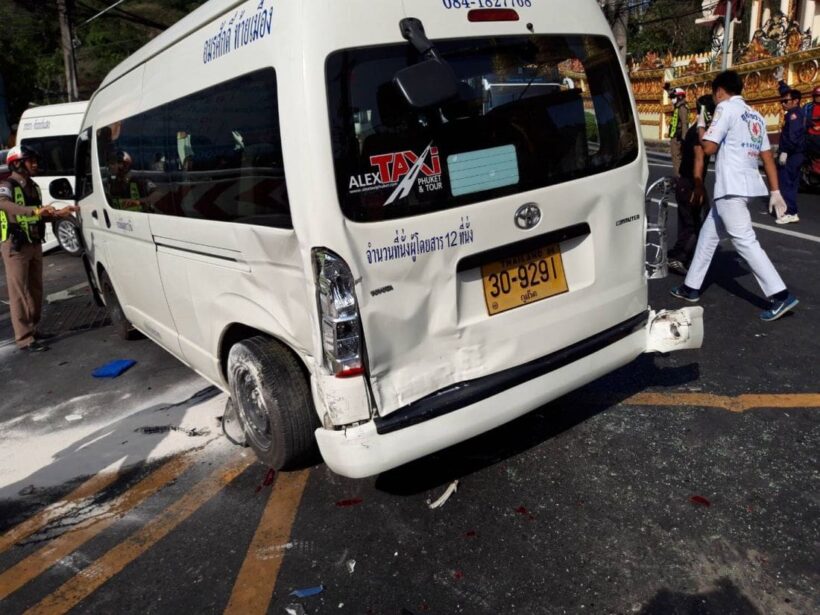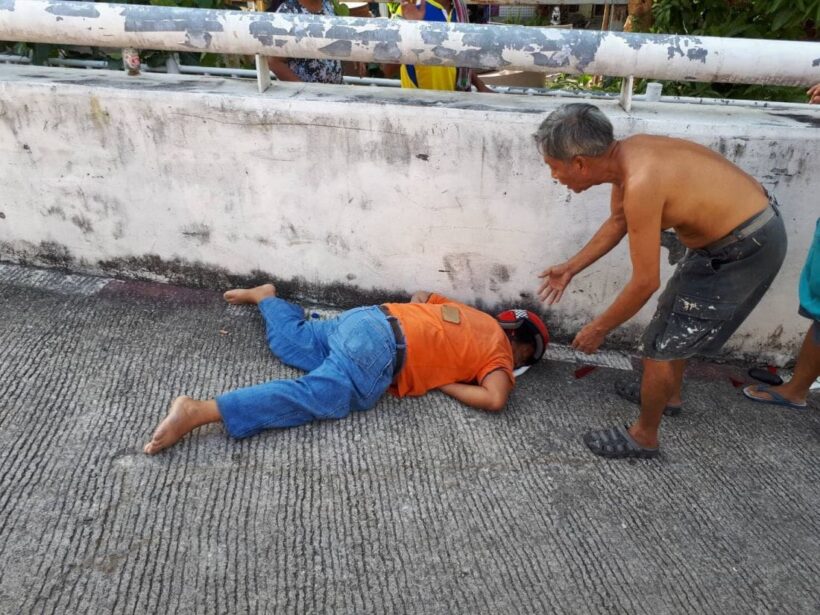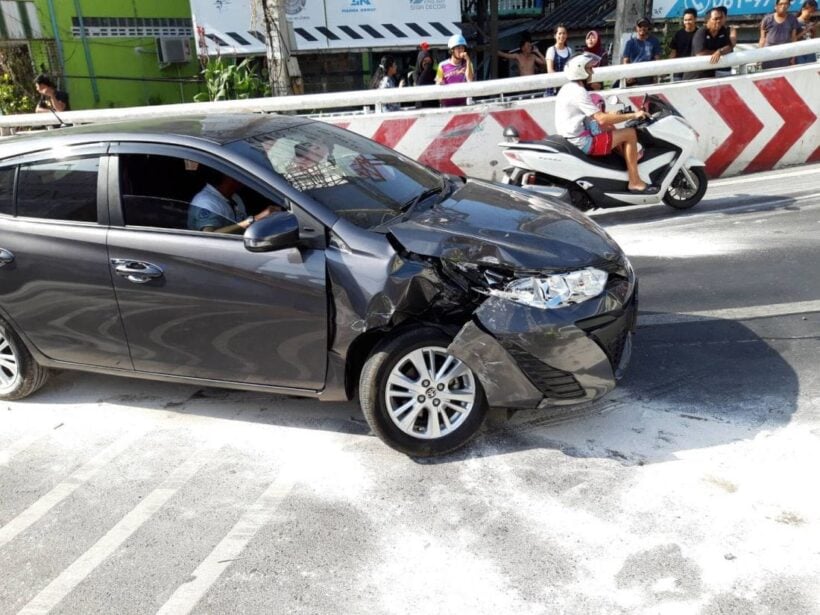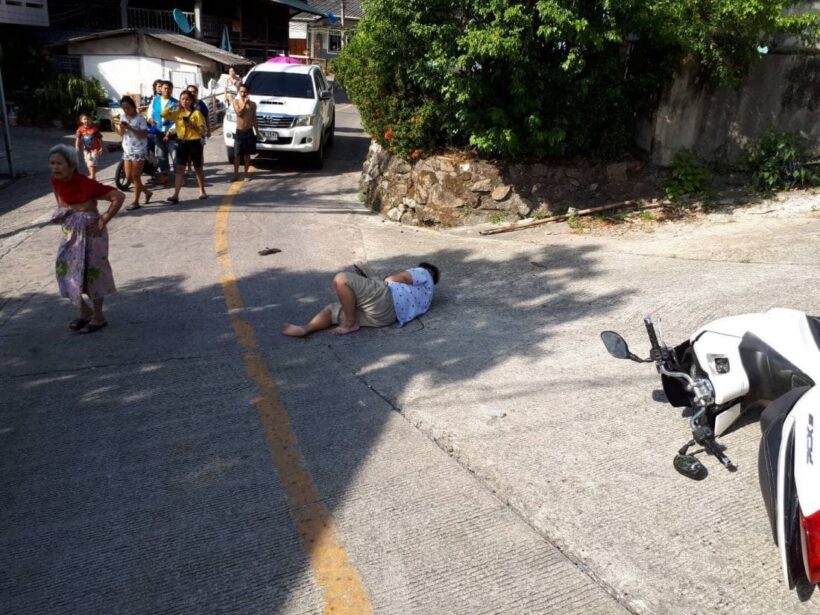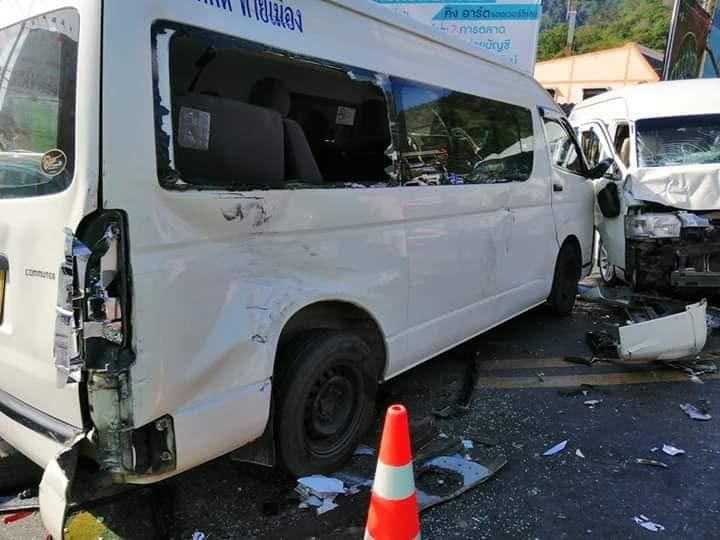 Chalong Police tracking down a foreigner caught on camera carrying a sea star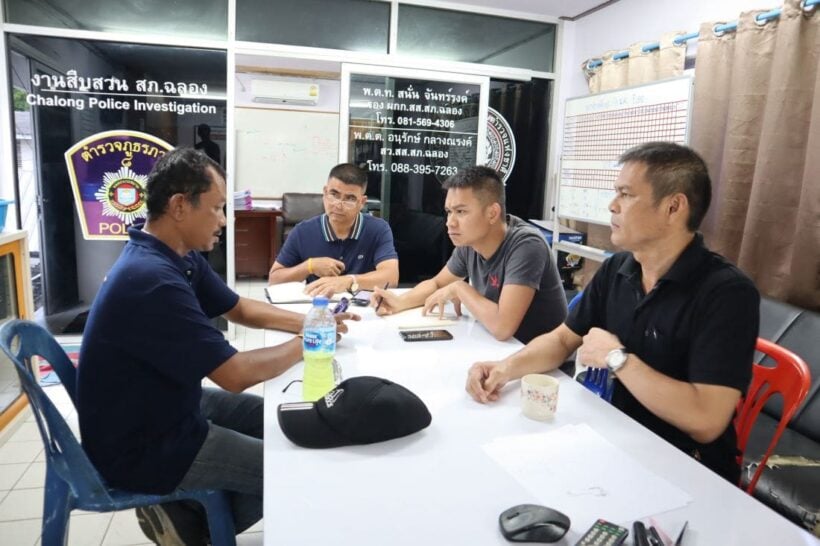 Chalong Police are trying to track down a foreign man caught on camera carrying a sea star along Chalong Pier.
Chalong Police are checking CCTV footage at the Chalong Pier to find the foreign man who was caught on camera carrying sea stars in a plastic bag along the pier on Tuesday.
Read more about the story HERE.
Khanchit Klingklip, who posted the story on his Facebook and a member of Healthy Reef Club, met with Chalong Police yesterday to give more information about the incident.
Chalong Police say they have to find the tourist in order to identify where he found the sea star as each area has different law enforcement. However the Department of Marine and Coastal Resources (DMCR) Phuket Office hasn't filed a report to police as yet.
Khun Khanchit says, "We asked the tourist for the sea star so we could return it to the sea on the same day."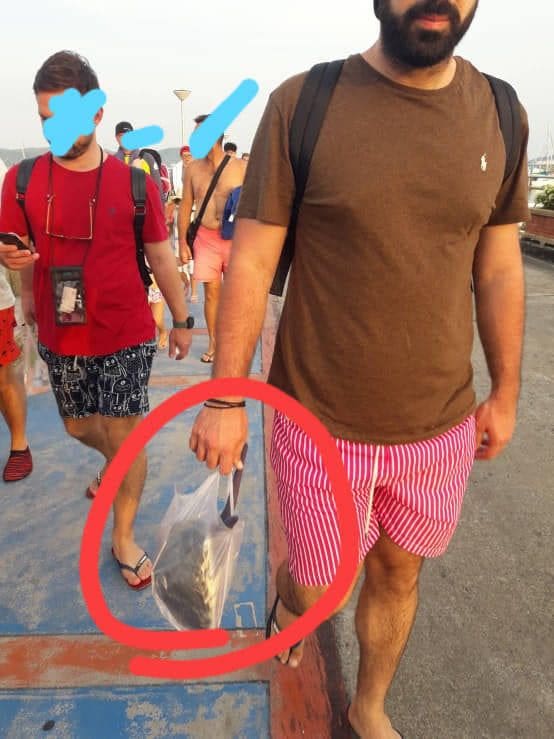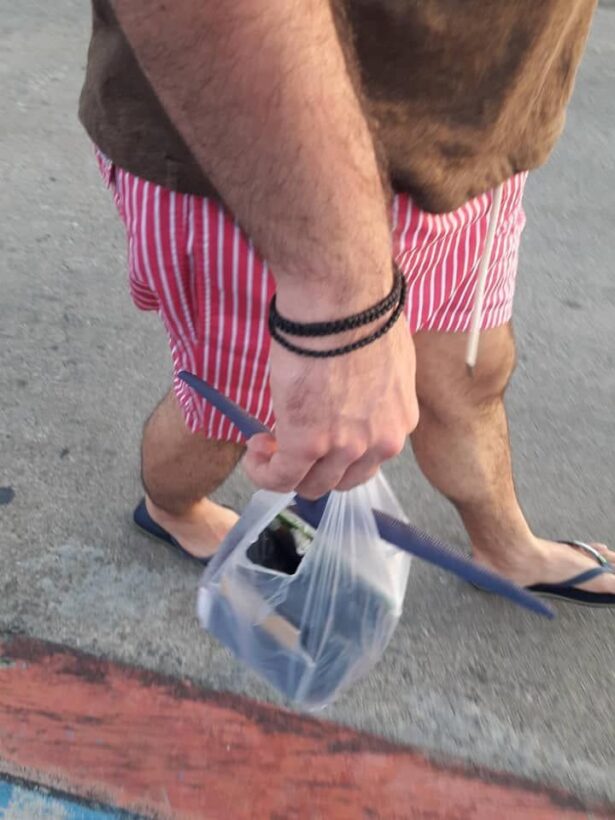 Thailand Tourism Forum 2019 – Reflections #1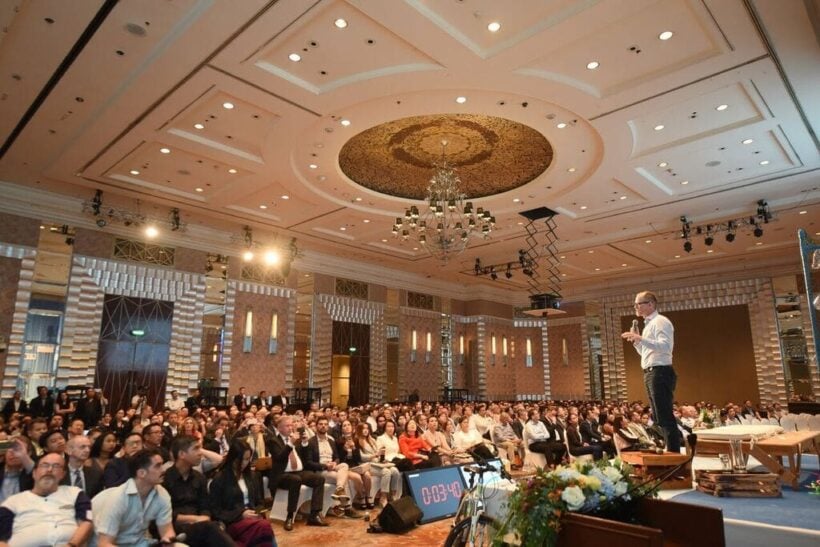 PHOTO: Thailand Tourism Forum 2019
One of the key points made at the recently concluded Thailand Tourism Forum 2019 in Bangkok, was the country's over reliance on mass tourism.
Jesper Palmqvist of STR presented full year hotel data for Phuket which showed signs of recovery, yet highlighting the full impact of the drop in Chinese business after the July boat tragedy.
Citing the number's co-organiser of the event C9 Hotelworks Bill Barnett expressed concern that while airlift numbers remain positive, the massive impact of unlicensed accommodation on the Thai hotel sector was adding to the supply demand equation.
Bill said, "While many hotel owners are asking where have all the tourist arrivals gone, in many cases the answer is they are staying  in a condo or villa that does not have to comply with the same regulations that hotels are required to and this grey sector is adding to this year's tourism challenges."