Chinese Ambassador wins promise of translators for Phuket Police stations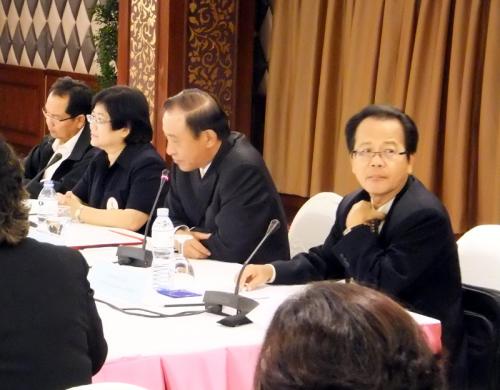 PHUKET: The Deputy General Director of Tourism has vowed to hire Chinese translators for Phuket police stations in reaction to concerns raised by Chinese Ambassador to Thailand His Excellency Guan Mu on Wednesday.

"We will hire police translators to work with the police," Deputy General Director of Tourism Kajorn Weerajai said. "I also plan to make a guide book for Chinese tourists and improve the efficiency of the tourist police call center."

The way Chinese tourists were handled by local police was only one of the many issues outlined by Amb Mu at a conference on Wednesday.

In total the Ambassador brought up six problems concerning facilities, corruption, and safety and proposed suggestions that had the support of Phuket Vice Governor Sommai Prijasilpa, who co-chaired the conference.

"About 4 million Chinese tourists are forecast to visit Thailand this year and our goal is to help them feel more comfortable while they are here," said Amb Mu.

"In high season, there are not enough hotel rooms or transportation and not enough guides who can speak Chinese," he said (story here).

He suggested allowing Chinese people to be guides and increasing the number of hotel rooms, as well as buses for tour groups, as some tourists had complained of having to wait three hours for their tour bus.

The scamming issues highlighted by the ambassador included jet-ski operators who overcharge for repairs and agencies who sell "Zero baht tour packages" at prices so low that hotels have refused to allow these pre-paid guests to check in.

The ambassador also spoke frankly about police corruption, noting two problems: police extortion of money from tourists and an investigative system so slow that cases are rarely resolved, and suggested that police training needed improvement.

To help keep Chinese tourists safe, and reduce the number of drownings and traffic accidents, he asked for more warning signs and tourist information in Chinese. He also requested that the Thai government help tourists understand Thai law and culture via Chinese language materials.

A conference participant told the group that the warning leaflet distributed by Patong police in English, Chinese and Russian used Google translate to provide the Chinese language version, which had not been accurate or intelligible.

Phuket Vice Governor Sommai Prijasilpa agreed with the ambassador's comments.

She noted that Chinese tourists in Phuket numbered over 570,000 in 2012 and that the first quarter of 2013 showed a nearly 50 per cent increase over the same period last year

"We see the importance of developing our facilities and security to support the growing numbers of Chinese tourists," V/Gov Sommai said.

Other Thai officials promised to help find solutions to the problems presented by the ambassador.

"The first priority is providing more Thai guides who speak Chinese," said Mr Kajorn, adding that under Thai law, guiding is a profession reserved for Thai nationals.

To solve the transportation problem he said, "I have talked to the minister of transport about reducing taxes on buses; that will help business owners to buy new buses to service customers."

"I promise that I will do my best to take care of Chinese tourists in Thailand," added Sansern Ngaorangsi, Deputy Governor for International Marketing (Asia and South Pacific), Tourism Authority of Thailand.
— Saran Mitrarat


Read more headlines, reports & breaking news in Phuket. Or catch up on your Thailand news.
Fourteen kilograms of marijuana seized in pre-Songkran drug crackdowns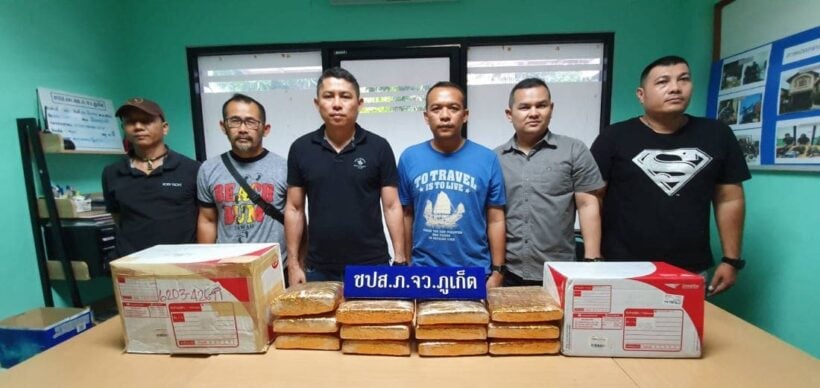 Phuket police have sized a total of 14 kilograms of marijuana in three separate cases, including intercepting parcel post yesterday. It's all part of the annual pre-Songkran drugs crackdown.
Phuket Provincial Police have seized a parcel box sent via Thai Post in Rawai where they found 12 kilograms of marijuana. Police are now tracking down the sender.
In the second case police have arrested 46 years old Kamon 'Noom' Teeratrakunchai in Wichit. Police seized one kilogram of marijuana inside a Kerry Express parcel box. The suspect has been charged with illegal possession of a Category 5 Drug.
And in the third case Patong police arrested a suspect near a market on Bangla Road in Patong. Police seized one kilogram of marijuana during that arrest. That suspect has also been charged with illegal possession of a Category 5 Drug.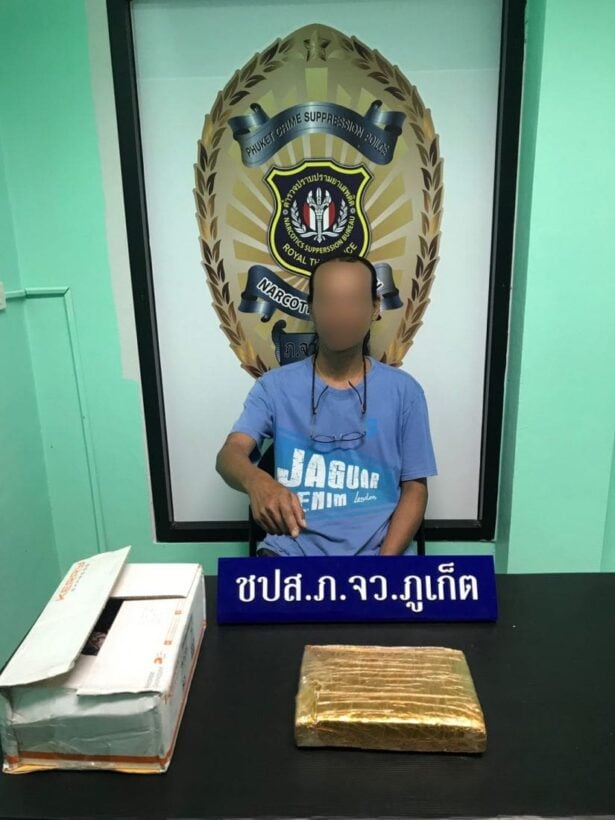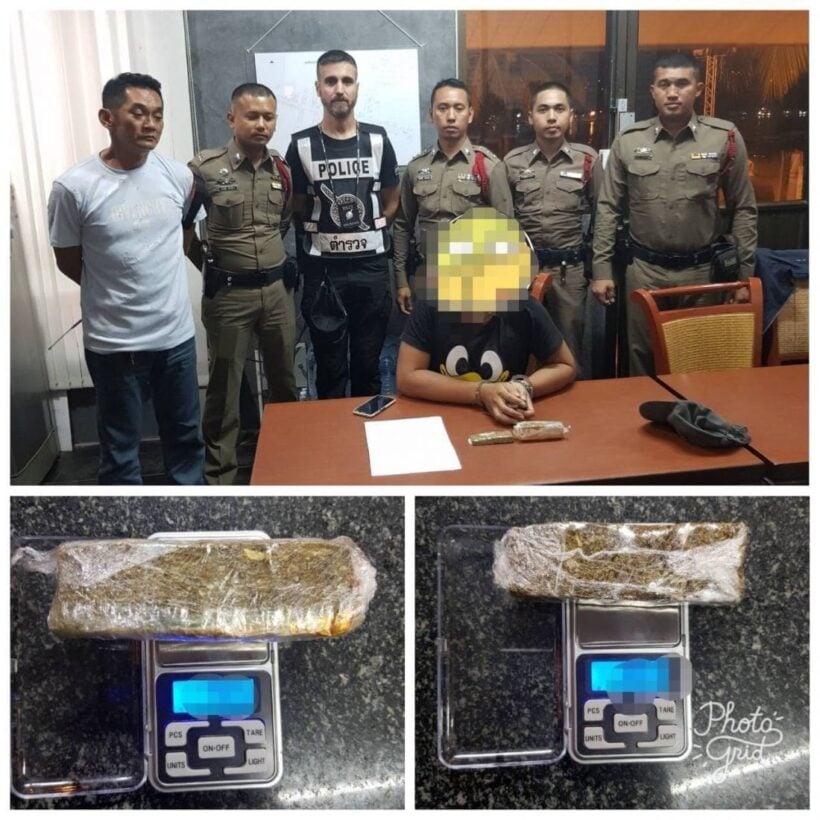 Emergency crews participate in fire drill at Phuket airport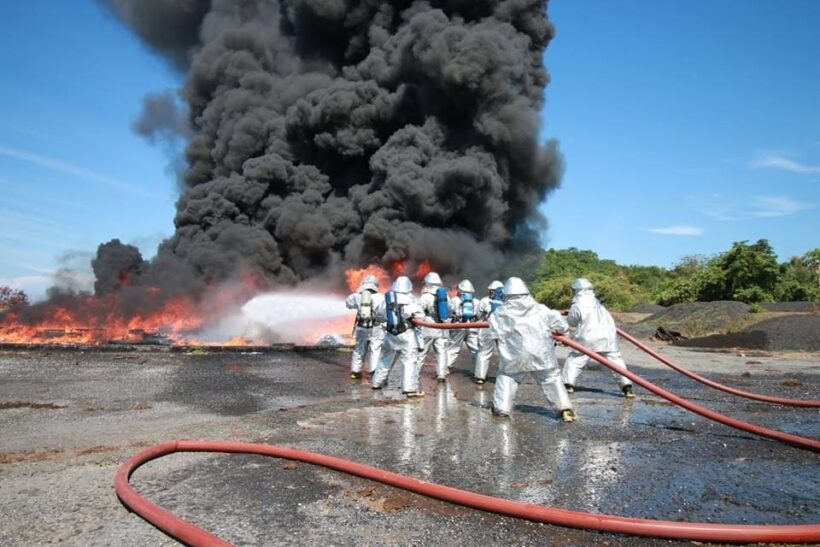 PHOTOS: The Phuket International Airport
Phuket International Airport emergency crews battled fake fires near the main runway today.
Firefighters and rescue workers were deployed on the tarmac as part of regular drills aimed at improving response times and emergency response efficiency. This was the first such drill at the airport this year.
Observing officials reported that the emergency crews were timely and effective in their response during the exercise. The drills follow a standard of the National Fire Protection Association (NFPA) and are carried out periodically to check on preparedness for various emergencies.
No flights were reportedly affected by the drill.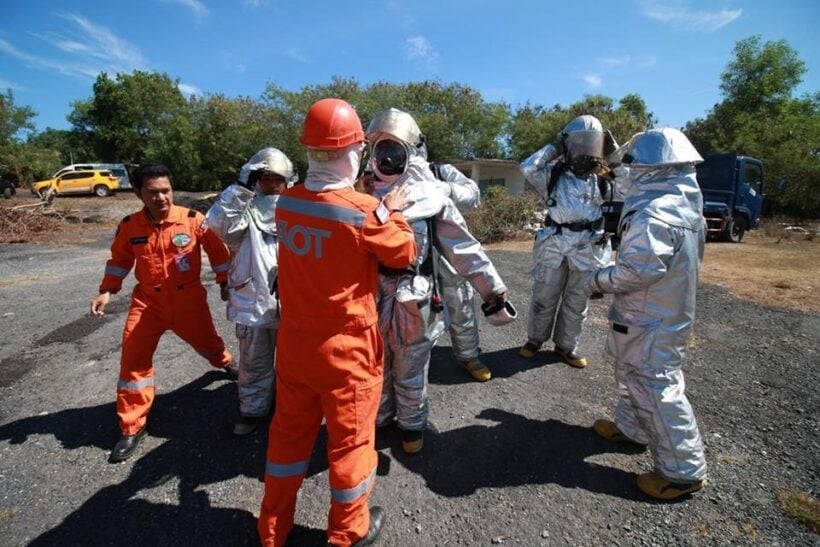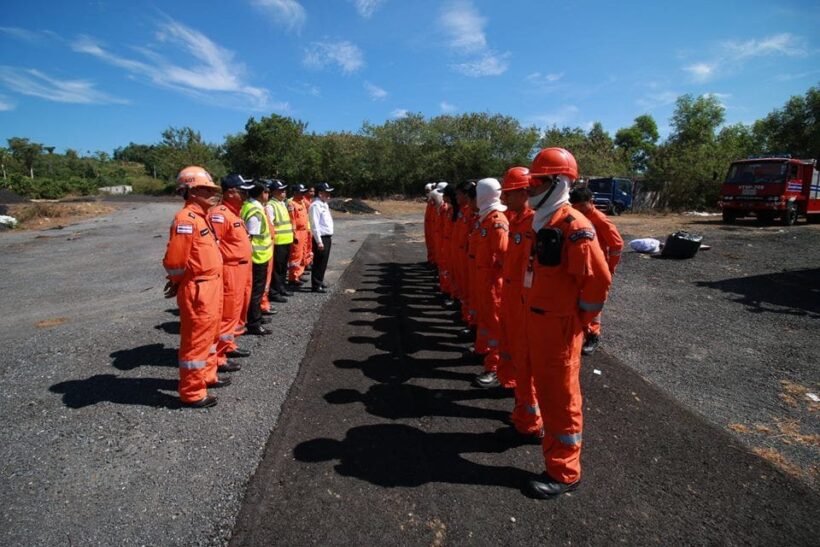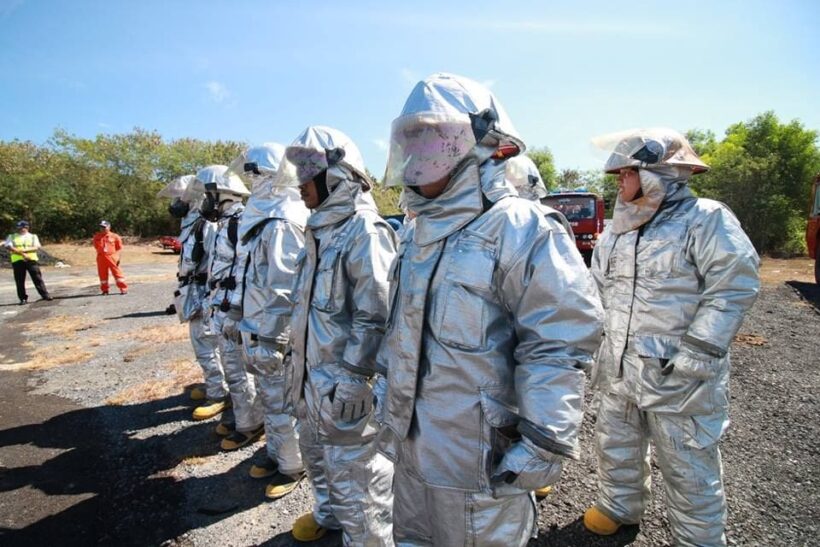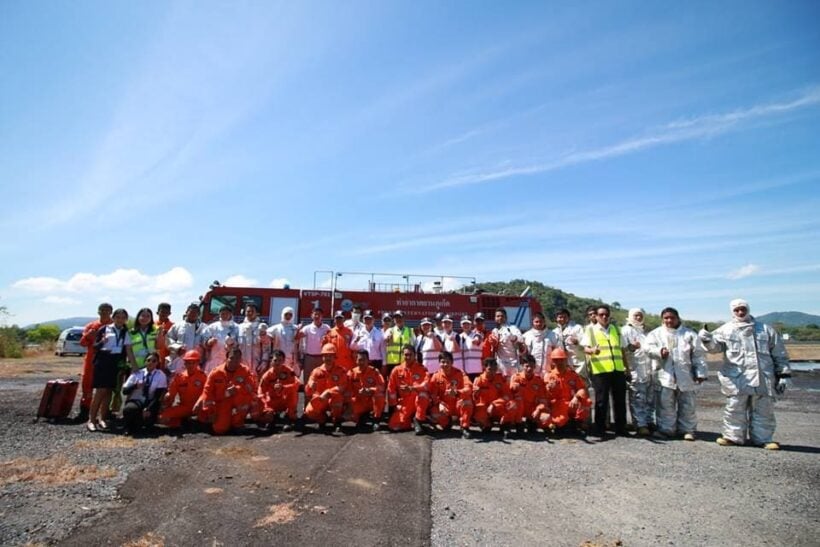 Power outage in parts of Chalong tomorrow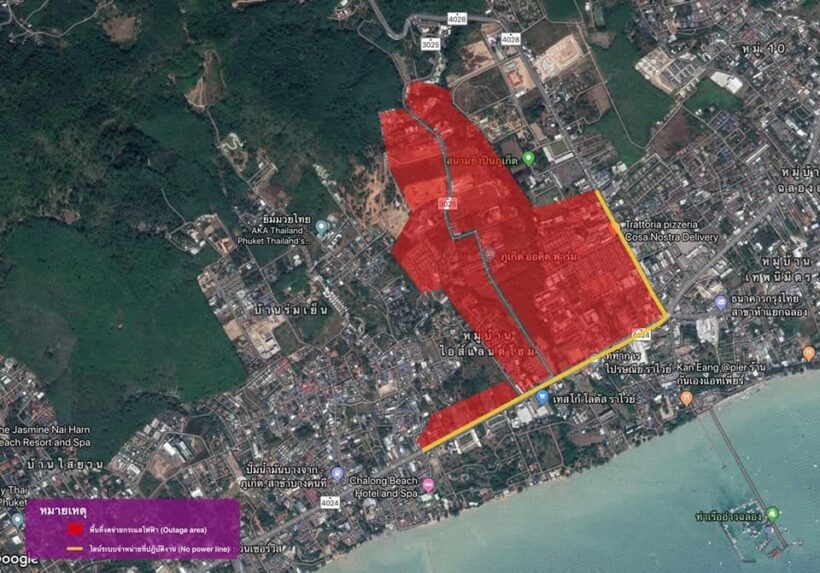 PHOTO: PEA
Residents of Chalong should be aware that there is a scheduled power outage from 9am to 4.30pm tomorrow (Tuesday) as the Provincial Electricity Authority (PEA) continues its work on high power voltage systems in the area.
The blackouts will affect the areas from the Shell petrol station on Patak Road to Bayshore law office opposite Chalong Beach Hotel on Wiset Road.
As always, the PEA apologises for the inconvenience.
For more information contact the Operations and Maintenance Department of the Provincial Electricity Authority on 07 652 1099 (24 hr)