Chalong Bay's sunken dangers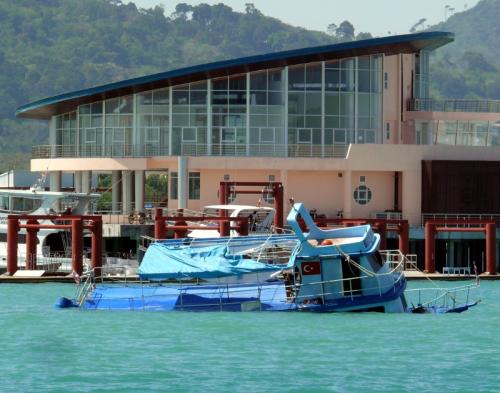 PHUKET: After spending 5.8 million baht to install new moorings in Chalong Bay and at Ao Por, on Phuket's east coast, the chief of the local Marine Office now says he needs more money to fix the moorings, which have sunk one boat and damaged at least three others.

The moorings in nautical terms are brand-new. They were dropped in the waters off Phuket 14 weeks ago – 200 in Chalong Bay and 100 at Ao Por.

Reports surfaced barely a month later that many of the new moorings in Chalong were not usable because the buoys that marked them had broken loose and disappeared. They broke loose, experienced yachties say, because the lines attaching them to the concrete blocks on the sea floor frayed due to improper tethering.

However, Phuket Marine Office chief Phuripat Theerakulpisut this week rejected accusations that the tethers were "cheap" and "ineffective". Instead, he blamed the broken lines on "sabotage".

He did not explain what might have motivated the sabotage.

"Some people have cut some of the moorings. I have no idea who they are. I am trying to find out," he said.

"Some of the moorings broke because they have been used for a while [since November 29]. If we are going to fix them, we need the budget – but I have yet to draw up any budget proposal," Mr Phuripat explained.

Further, Mr Phuripat said he was not convinced that the situation required urgent action just yet. "I am now thinking about it," he admitted to the Phuket Gazette on Wednesday.

With no buoys to mark them, many of the moorings, lurking just beneath the surface, now present a serious danger to boats and their crews and passengers, according to several local yachtsmen, each with more than a decade of experience in navigating Phuket's waterways.

The danger of unmarked mooring blocks in shallow waters became clear two weeks ago, on February 26, when the tour boat "Booze Cruise" collided at low tide with an unmarked block in the middle of the approach channel to Chalong Pier (story here).

The collision rammed a hole in the boat's hull, causing it to sink quickly. The daytrippers on board jumped into the sea and were rescued by onlookers.

Not two hours later, a speedboat carrying tourists from Chalong Pier to a popular island resort off Phuket struck an unmarked mooring in the same location.

"It could be the same unmarked mooring, but we're not sure," the speedboat captain told the Gazette.

The speedboat's gearbox was damaged, forcing the captain to gingerly guide the boat toward the marina under construction in the bay so the tourists could board another boat and continue their journey.

"We don't know how much it will cost to fix. The boat is still in the repair yard," the captain said.

Local yachtsmen have confirmed to the Gazette that "about a dozen" moorings were placed in the approach channel.

"About four of them are still marked by [mooring] buoys," one yachtsman said.

"Where the remaining unmarked buoys are located is anyone's guess," he added.

Another concern raised by local yachtsmen whose vessels remain anchored in Chalong Bay is that many of the moorings were placed too close together, raising the prospect of boats colliding while tied to them.

One long-term expat sailor in provided a list of costs to the Gazette showing that his yacht suffered damage of more than 118,000 baht. His boat is still under repair, and cannot be used for charters until the repairs are complete.

Popular Phuket yachtsman Richard Spraggs, from New Zealand, paid with his life for a boat collision while at moored in the bay. He drowned in the early hours of January 25 while trying to reposition his yacht, which had drifted too close to another boat (story here).

Yet Mr Phuripat remains unmoved, the yachties say, by the growing list of calamities associated with the new moorings.

"Boat accidents in Chalong Bay are common. The bay is usually crowded with tourists and boats. It is one of the main piers from which to take a boat to many tourist attractions [in Phang Nga Bay]," he explained.

"As I told you before, what I really do not like are reckless boat drivers. They drive too fast and do not drive along the fairway [approach channel]. This is the main cause of boat accidents," Mr Phuripat insisted.


Keep in contact with The Thaiger by following our Facebook page.
Never miss out on future posts by following The Thaiger.
Hotels and restaurants raided, 50 arrested for allegedly cheating "We Travel Together" subsidy scheme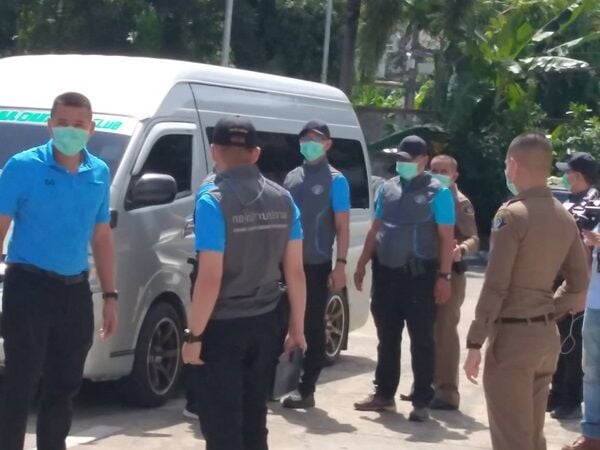 Several hotels and restaurants in Phuket and Chaiyaphum were raided this morning and 50 people were arrested for allegedly stealing from the government subsidy scheme "We Travel Together." The scheme was launched to help businesses that were financially hit by the lack of tourists during the Covid-19 pandemic and to stimulate the battered economy.
Last month, the Tourism Authority of Thailand governor Yuthasak Supasorn filed a criminal complaint against 312 hotels and 202 shops for allegedly cheating the scheme which covered 40% of room rates and offered e-vouchers. Instead of lowering prices to draw in more travellers, some hoteliers and restaurateurs allegedly raised their prices to get more subsidies.
This morning, police arrested 38 people in Chaiyaphum and 12 people in Phuket suspected of cheating the subsidy scheme. Suspects, including hotel and restaurant operators, face charges ranging from fraud and false identification to misusing electronic cards and adding fraudulent information to the computer system.
Nation Thailand says the verification system for the scheme was not stringent and people were able to register fake hotels and list fake bookings. Some hotel operators recorded higher prices for rooms to get a bigger payoff from the government.
SOURCE: Nation Thailand
Catch up with the latest daily "Thailand News Today" here on The Thaiger.
Keep in contact with The Thaiger by following our Facebook page.
Never miss out on future posts by following The Thaiger.
Phuket eases restrictions, bars back to late-night hours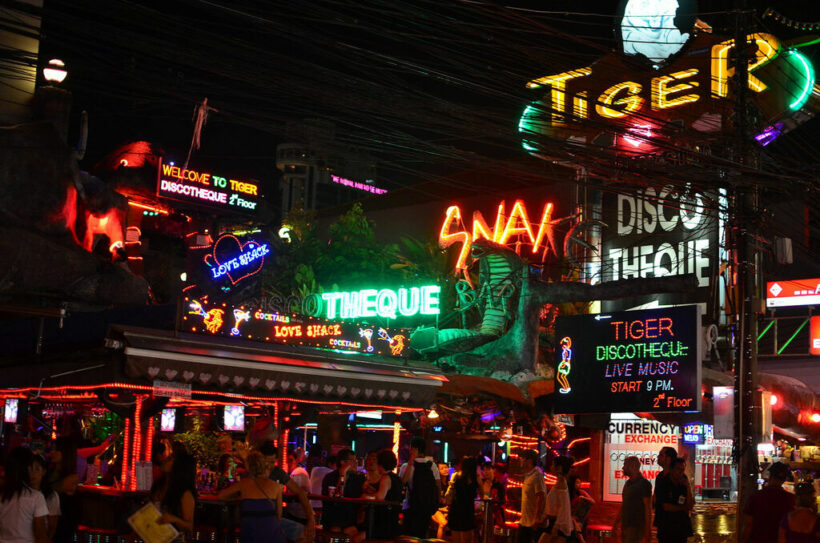 Things are getting back to normal in Phuket. The provincial government eased disease control restrictions, allowing restaurants, bars and entertainment venues to go back to their normal operating hours – no more midnight closure order – and lifting the late-night alcohol ban.
While bars can now stay open late and serve alcohol after midnight, dancing is prohibited and venues cannot serve alcohol in containers that will be shared among groups of people.
The Phuket Communicable Disease Committee agreed to ease the restrictions yesterday and an order allowing late-night hours and alcohol sales was posted today by the Phuket's Public Relations Department.
"As the Covid-19 situation in Phuket has improved that there are no more Covid-19 infections found, the committee agreed to cancel the late-night alcohol ban in order to revive the economy of Phuket."
All businesses related to gathering activities are warned to follow the Covid-19 preventive measures.
SOURCE: Phuket News
Catch up with the latest daily "Thailand News Today" here on The Thaiger.
Keep in contact with The Thaiger by following our Facebook page.
Never miss out on future posts by following The Thaiger.
2 shot dead at Phuket Bus Terminal Saturday night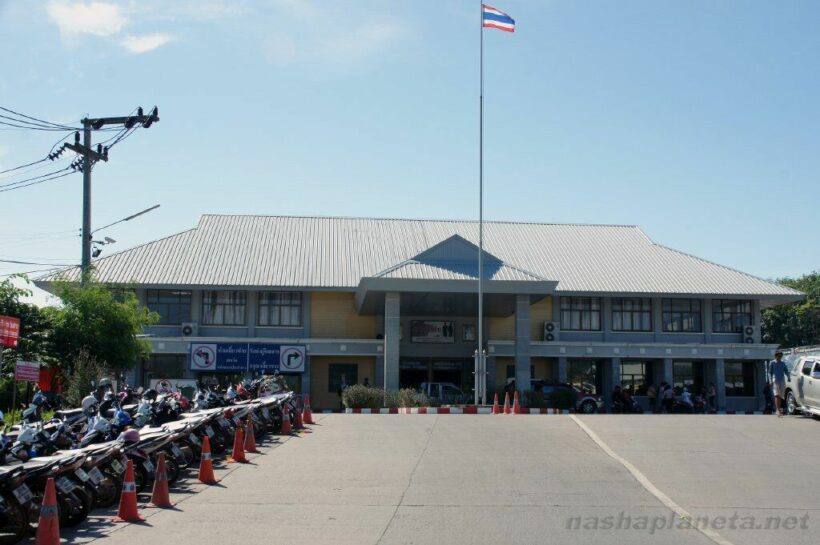 Police say 2 men were gunned down at the Phuket Bus Terminal by a colleague at the terminal along the stretch of Thepkasattri road heading into Phuket Town last night. The incident happened at about 10:15pm with the local police chief arriving along with medical staff from Vachira Hospital shortly after the incident.
60 year old Wian Iadchuthong, the alleged gunman, was waiting to surrender at the scene when police arrived. Police say Wian appeared to be drunk and told them he had a serious argument with the 2 men and decided to take their lives with the gun. Police say they found 50 year old Yod Sae Lee lying on the ground in front of a taxi service stand, badly wounded. He was given CPR before being rushed to Vachira Hospital where he was pronounced dead.
54 year old Prakob Chuthong was also found lying dead by the counter of a 24 hour car park service kiosk. Police say he had been shot 2 times, once in the left side of his head and once in his left rib cage, according to Bangkok Post.
Witnesses say before the shooting, Wian was quietly drinking alone. But after getting drunk, he walked to the counter of the car park service kiosk and allegedly fired 2 shots from a 9mm gun at point-blank range, killing Prakob instantly. Wian then ran towards Yod, who was sitting in front of the taxi service stand. Yod saw Wian coming at him with the gun and he ran away to 1 side of the terminal building, only to be intercepted by Wian who allegedly fired 5 shots. Yod was hit 1 time in the head, 2 times in the torso and 2 times in the legs. Yod was also rushed to Vachira Hospital where he later died.
An initial police investigation found that the 3 were close colleagues at the workplace, but often engaged in heated fights over motorcycle taxi and taxi services at the bus terminal.
SOURCE: Bangkok Post
Keep in contact with The Thaiger by following our Facebook page.
Never miss out on future posts by following The Thaiger.