15 years on, over 300 tsunami victims from Thailand's coast still unidentified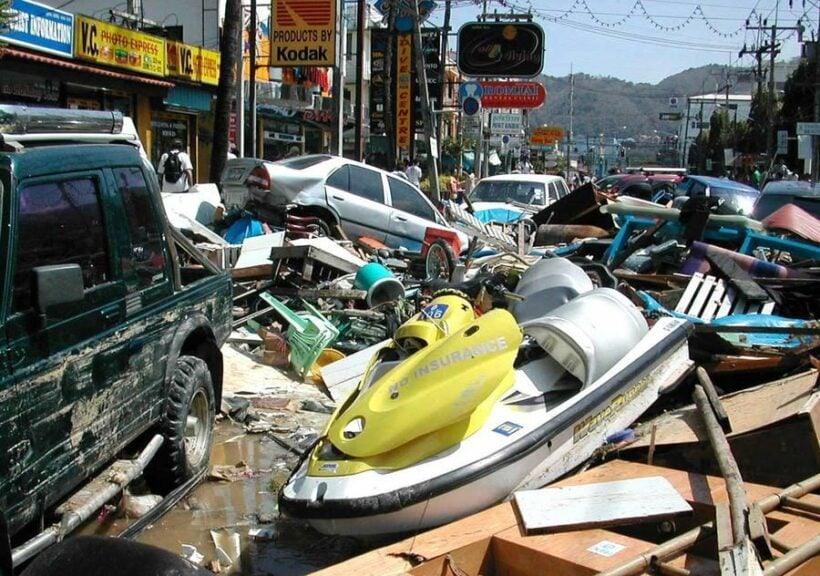 PHOTO: Phuket just moments after the Indian Ocean Tsunami hit the holiday island on December 26, 2004 – Associated Press/Stephen Trupp
Fifteen years after the Indian Ocean tsunami killed upwards of 230,000 people on December 26, 2004, a container at the Takua Pa police station in Phang Nga, southern Thailand, still contains personal items from the hundreds of victims whose remains are unlikely to ever be given a name.
Wallets, documents, keys, electronic items, all labeled and catalogued as evidence, await positive identification. Nearby a graveyard contains 340 bodies buried in unmarked graves but police hope that, if people came forward to identify some of the items, there is still hope that some of the bodies could rest in peace with a name attached.
Colonel Khemmarin Hassini is the deputy police commander in Takua Pa district. The area, taking in the coastal tourist resort of Khao Lak, was one of the areas hardest hit by the Boxing Day tsunami. The shallow approach and low-rise of the beach landscape allowed the waves to hit with speed and continue up to a kilometre inland.
"There are still more relatives of the victims, both near and far, that have hopes of finding their lost loved ones."
The tsunami was triggered by a 9.1-magnitude earthquake just before 8am (Thai time). But the killer waves didn't reach the Thai coastline until about 2 hours later.
Around the Indian Ocean, the tsunami killed more than 230,000 people as waves as high as 17 metres crashed hit the shores of more than a dozen countries around the ocean's perimeter.
More than 5,000 people died in Thailand. The Disaster Victim Identification unit involving police and an international force of forensic experts were able to identify more than 3,600 bodies. It took nearly two years but it was the largest and most successful project of identification of its kind.
Colonel Khemmarin hopes, even though nearly 15 years have past, there was still a hope they could re-activate many of the lead and put names to some of the identified bodies. The Colonel was part of the international forensics team and fears that many of the possible leads have gone cold in the time that has passed.
Speaking to Reuters in the Takua Pa place station he said… "If we are determined enough and reactivate our operations once again, I think some of the 340 unidentified bodies could be identified."
In ten days it will be the fifteenth anniversary of the Indian Ocean Tsunami, one of the deadliest natural disasters in the last 100 years. Poom Jensen, the grandson of the late King Bhumibol Adulyadej, and a nephew of the current Thai King, was killed whilst his family was holidaying at Khao Lak.
SOURCE: Reuters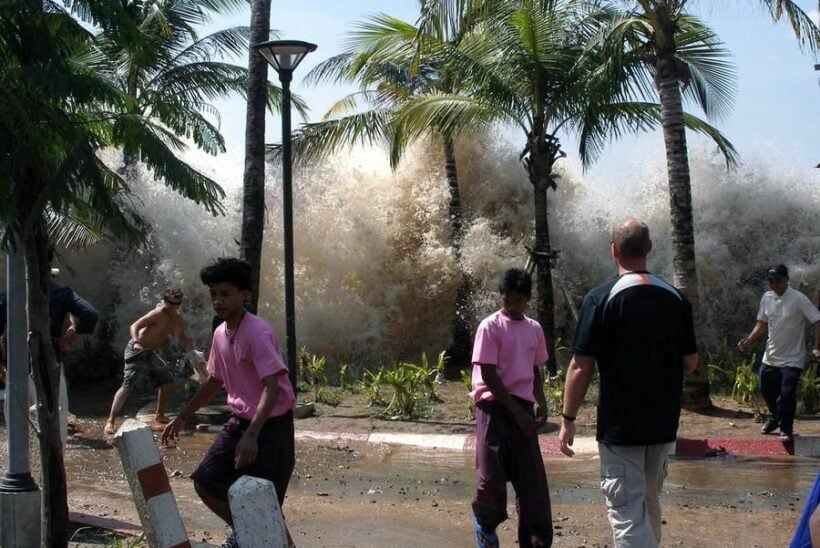 Keep in contact with The Thaiger by following our
Facebook page
.
Never miss out on future posts by
following The Thaiger
.
Newly discovered 3,000 year old cave paintings in Phang Nga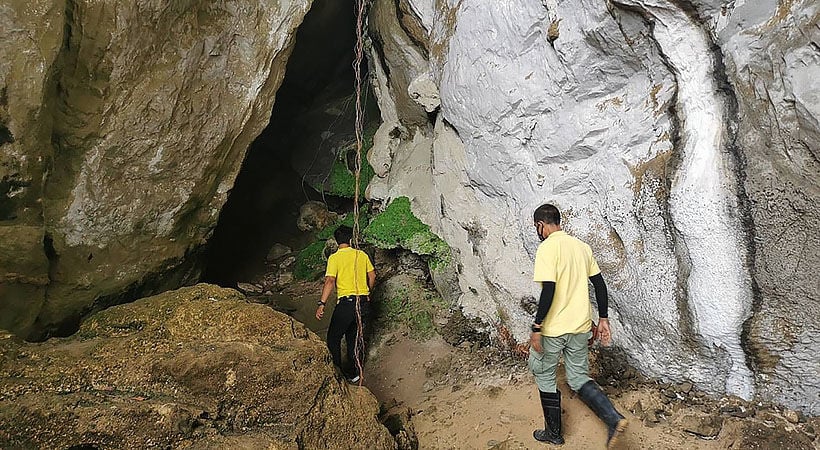 New cave art, reportedly at least 3,000 years old, has been discovered in the southern Phang Nga province's Phang Nga Bay Marine National Park. The head of the park says he he found the ancient paintings while leading park officials to investigate the Petch Pakarang Cave at Koh Talu in Takua Thung district on Friday. Currently there are 4 locations in the park where ancient paintings can be found… Khao Phra At Thao, Khao Nak, Khao Raya, and Khao Khien. "A new set of ancient paintings were as same as other paintings found in Phang Nga Bay and nearby areas. We're […]
Provinces remind people about wearing face masks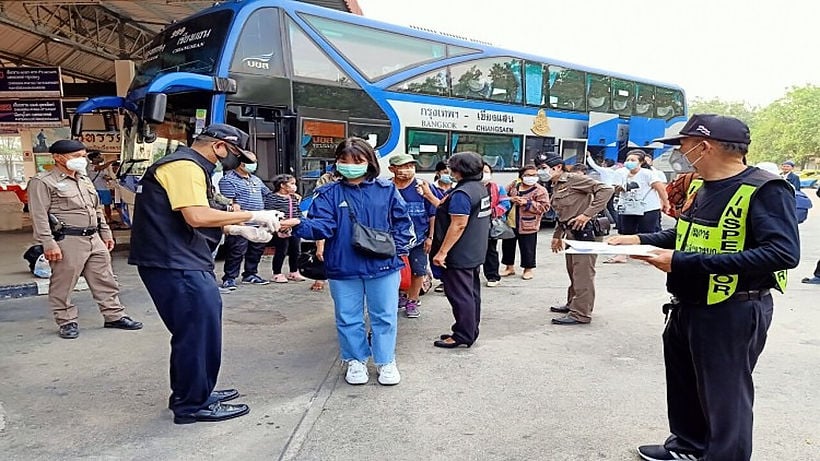 Individual provinces are stepping up safety measures since the roll out of Phase 3 of the lockdown relaxations. In Chanthaburi province, eastern Thailand on the Cambodian border, they've announced a "D-Day" against people leaving their homes without masks. (The Thaiger predicts the authorities in Chanthaburi may not know a lot about what actually happened on D-Day.) Authorities in Chanthaburi have noted travellers dropping their guard in terms of Covid-19 precautions, and public health officials there are urging people to keep their masks on in public, observe social distancing and avoid crowded places. Chanthaburi's governor lamented that locals have been seen […]
Fishing industry seeks 50,000 men amidst Covid-19 migrant exodus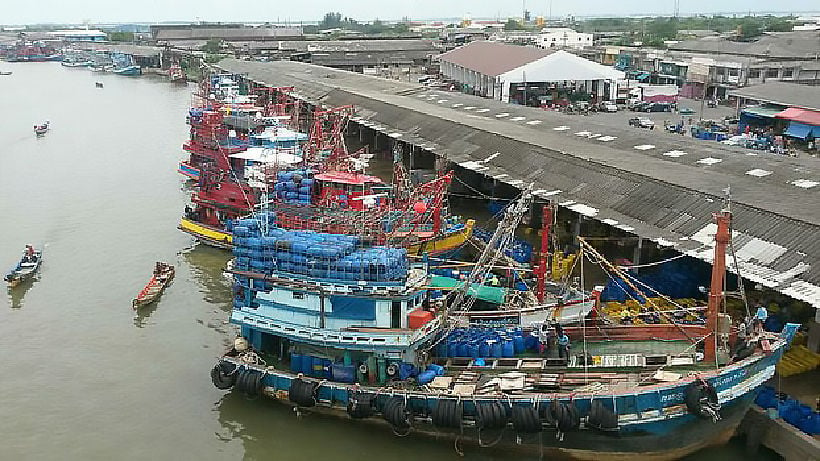 With millions of Thais unemployed due to the Covid-19 pandemic, one business is definitely hiring: a senior government official said Saturday that Thailand's fishing industry is seeking to hire as many as 50,000 men to go to sea aboard trawlers. The chief of the Department of Employment's provincial branch in the southern province of Ranong, Phithoon Damsakhon, was quoting a statement from the National Fisheries Association of Thailand. "Some 50,000 men are currently being sought for hire as skippers, mechanics and other crew members aboard fishing boats based in several coastal provinces of the country." Tens of thousands of migrant […]