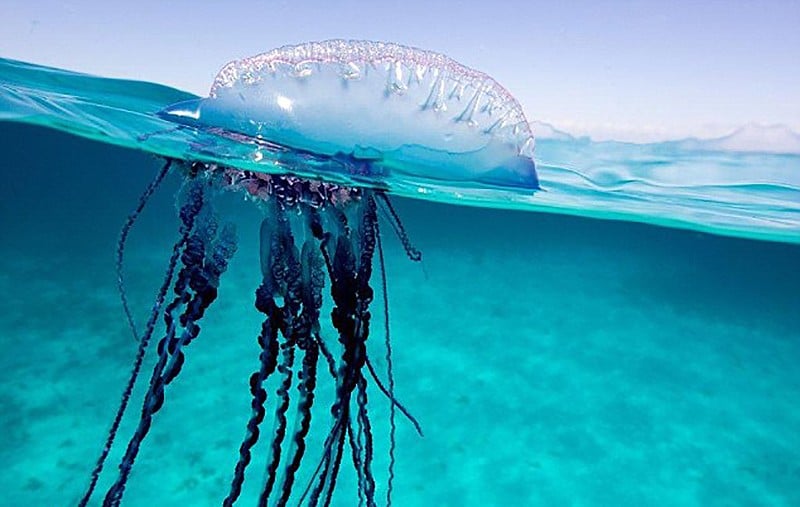 Phuket Lifeguards are warning swimmers after Portuguese man-o-war have been spotted on Phuket's west coast beaches today (June 18).
"Warning to all beach swimmers that a Portuguese man-o-war was found on Nai Yang beach, Mai Khao Beach and Patong Beach. If you feel pain on your skin it may caused by their sting. Please contact a lifeguard on your beach for treatment or seek medical assistance at a local hospital," the message reads.
Also known as the 'blue bottle', they are a common occurrence off Phuket during the monsoon season. The jellyfish can also be broken up by the south-west swell but their little 'stingers' still floating around in the water causing irritation.
Anyone who suffers a sting from Portuguese man-o-war will not soon forget it, according to lifeguards. Signs and symptoms can include searing pain, usually with a single raised white welt with prominent beading effect. Multiple welts may occur with mass stinging as the jellyfish tentacle drags across your skin.
Whilst it is extremely rare for a sting from a Portuguese man-o-war to cause a fatality, swimmers should be aware of the possibilities of the painful sting. Human swimmers are just in the wrong place at the wrong time and swim into the tentacles – the Portuguese man-o-war don't know how to 'attack' or swim towards its unforeseen victims.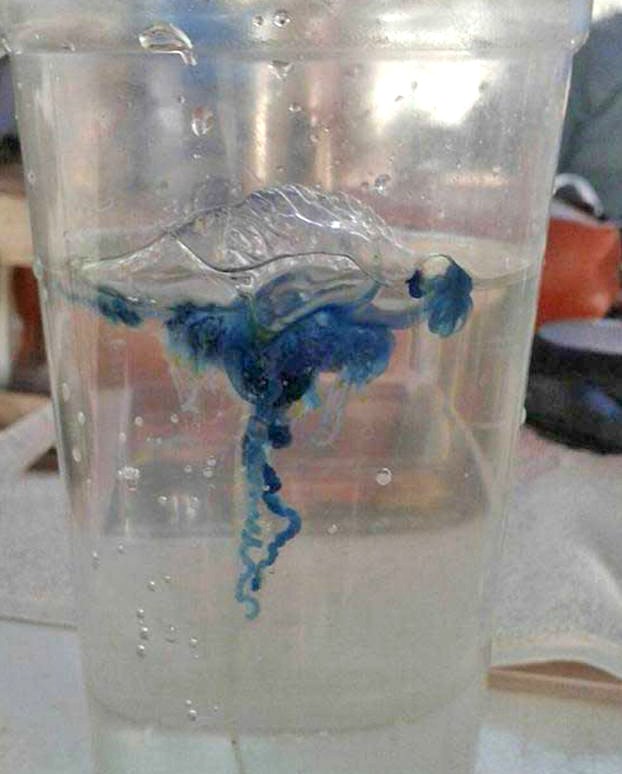 The 'box jellyfish' is not seen in the Andaman waters, but kills a few swimmers each year along the Gulf of Thailand coast. You can read about the far more dangerous box jellyfish HERE.
PHOTOS: Phuket Lifeguard Service