Fire destroys Moken Village in Phang Nga – VIDEO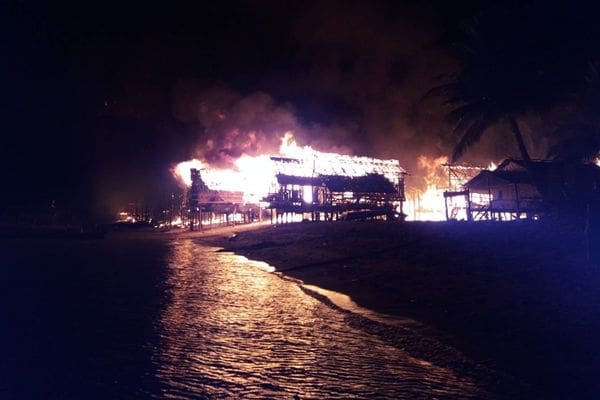 A fire has destroyed a Moken Village (sea gypsies village) on Mu Koh Surin in Phang Nga last night.
Around 8pm last night a fire started which engulfed the Moken Village on Mu Koh Surain National Park in Phang Nga.
Mu Koh Surin National Park officials, Navy officers and locals helped to bring the fire under control.
About 67 houses were destroyed while about 18 houses managed to avoid any damage. No deaths or injuries were reported. People were evacuated to a safe place as the blaze spread.
At this stage it is believed that the fire started from the explosion of a boat engine. Houses were constructed from wood and dried leaves and had been constructed near each other. At that time of the fire there was also strong easterly winds.
Police are continuing their investigation.
PHANG NGAFire destroyed the Morgan Village on Mu Koh Surin in Phang Nga at 8pm Sunday. No deaths or injuries reported at this stage. PHOTO/VIDEO: Saranyu Hassanai

Posted by The Thaiger on Sunday, February 3, 2019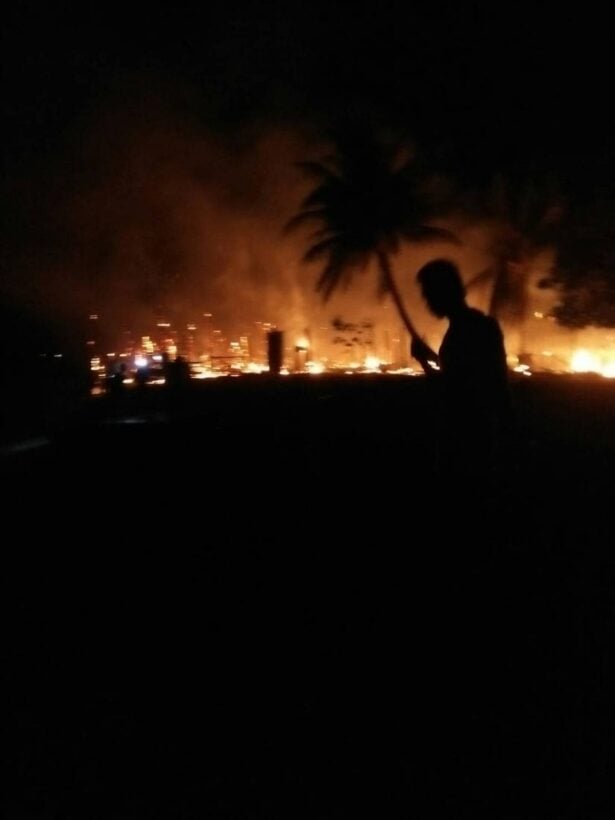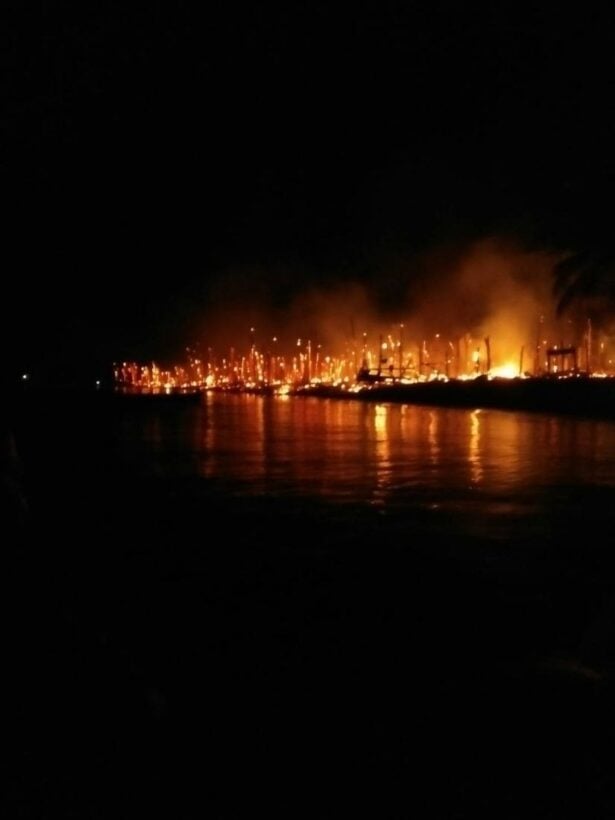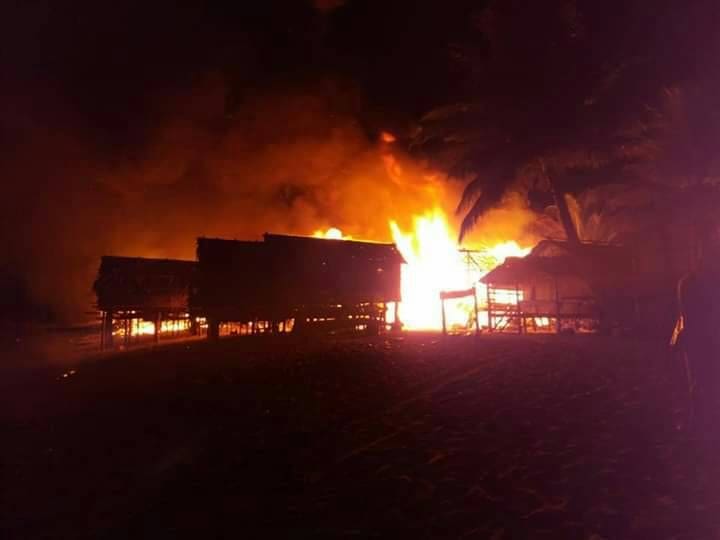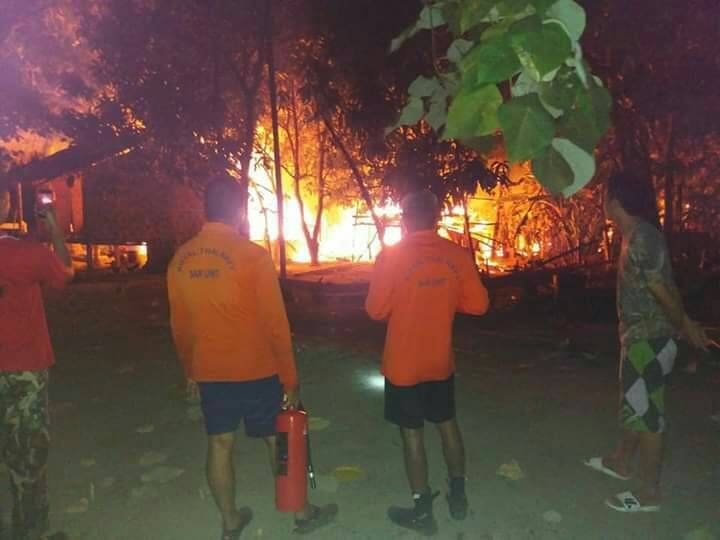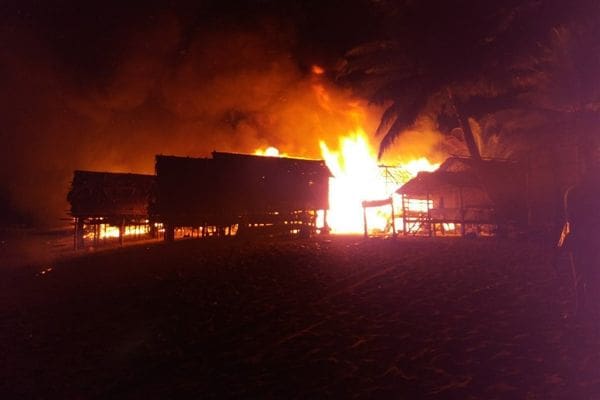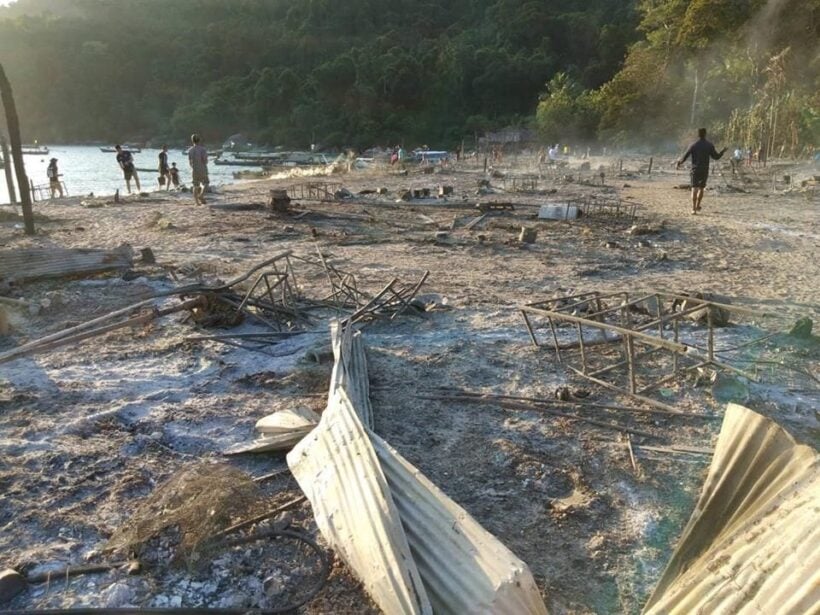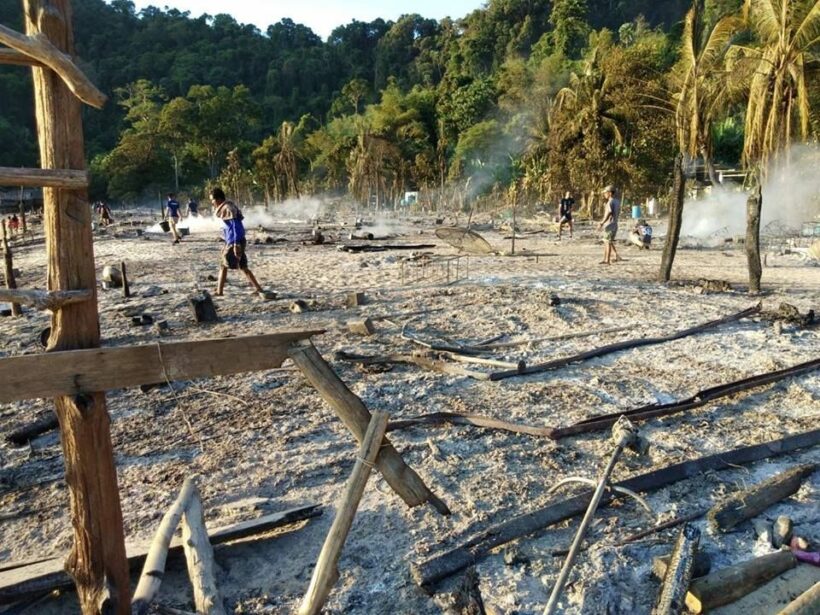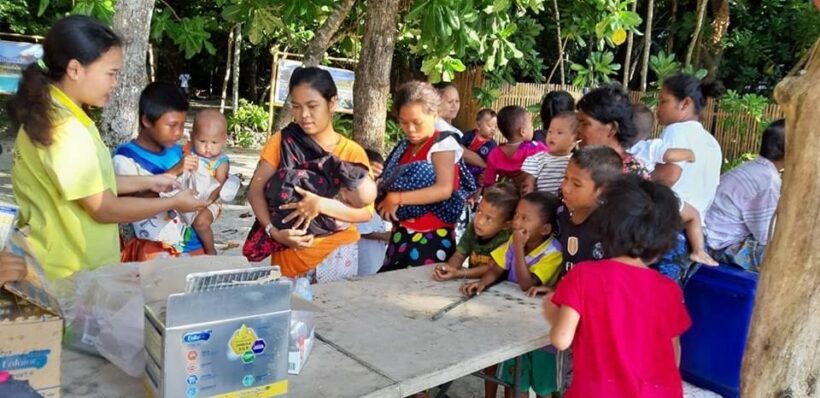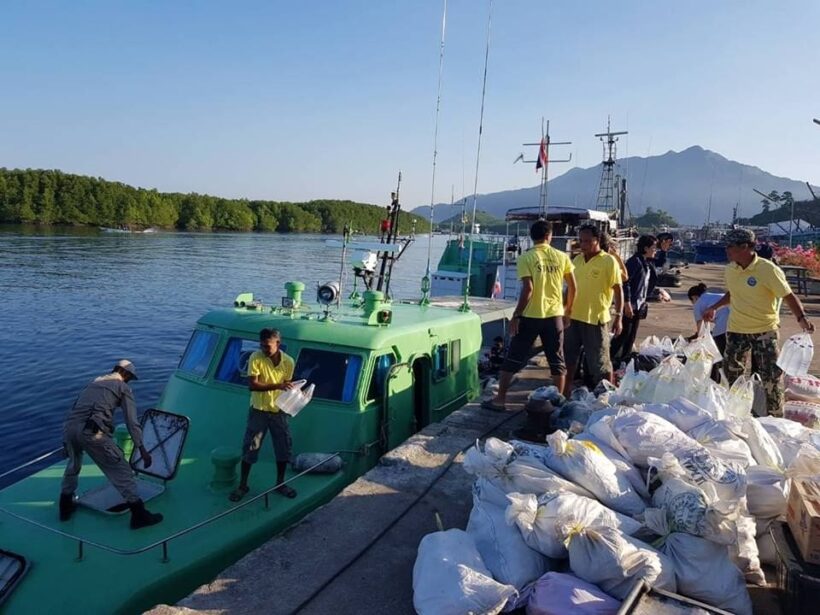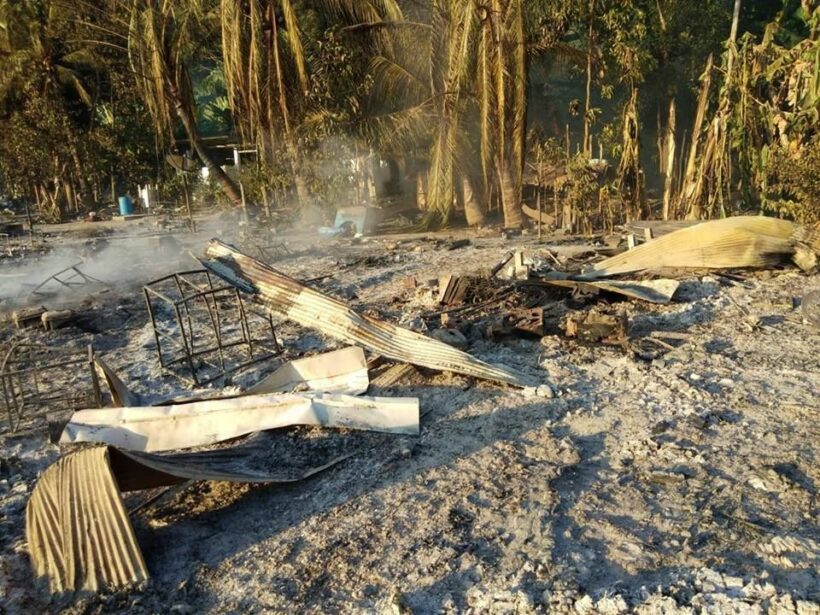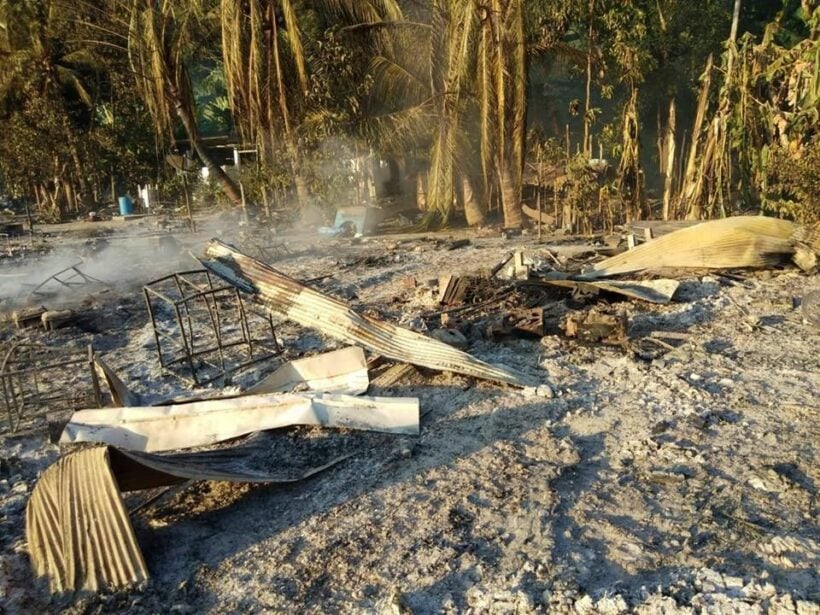 PHOTOS: Mu Ko Surin National Park


Read more headlines, reports & breaking news in Phang Nga. Or catch up on your Thailand news.
Dolphins playing off Phang Nga – VIDEO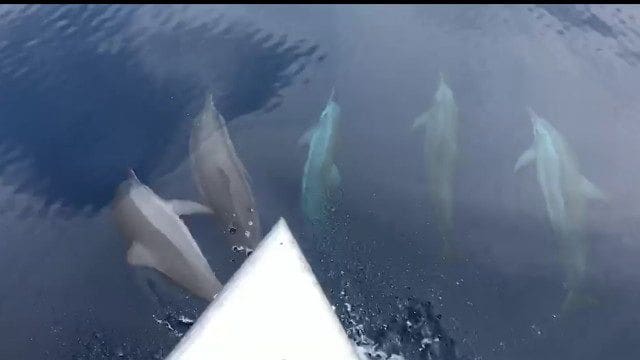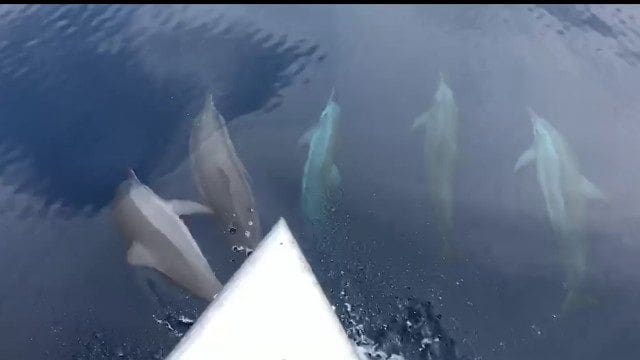 VIDEO/PHOTOS: Wow Andaman
Lots of dolphins have been sighted near the Koh Similan group in Phang Nga.
The Wow Andanman tour manager says, "the tour was on a speedboat with tourists yesterday morning near Koh Similans yesterday. They say they sighted lots of dolphins which were playing around the boat."
Those dolphins were heading to the north at Koh Tachai and Mu Koh Surin. This was the third time this month that we have sighted these wonderful marine creatures. Last time we sighted a False Killer Whale and Bryde's whale.
About ten killer whales have been sited off Koh Similans in the Andaman off the Khao Lak coast this month.
Read more HERE.
สดๆๆ!!! 16-04-19 😱ถ้าสดกว่านี้ ก็คงต้องลงไปถ่ายในทะเลแล้ว🐬🐬 กับฝูงปลาโลมา นับ 100 ตัว ย้ำ นับ 100 ตัว ออกมาโชว์ตัวก่อนถึงเกาะสิมิลันก่อนจบฤดูกาลท่องเที่ยวฝั่งทะเลอันดามัน ใครบอกว่า มาตอนใกล้ๆจบซีซั่น อากาศไม่ดี ไม่จริงๆๆๆ ดังนั้น เก็บเสื้อผ้าใส่กระเป๋ายังทันน๊าทันผู้ชม มาๆๆ เที่ยวทะเลก๊านๆๆๆ ขอบคุณวีดีโอสวยๆจากไกด์ อาร์ตี้ แห่ง ว้าว อันดามัน #wowandaman #similan #หน่วยงานสร้างความสุขนอกชายฝั่ง

Posted by Wow andaman on Monday, April 15, 2019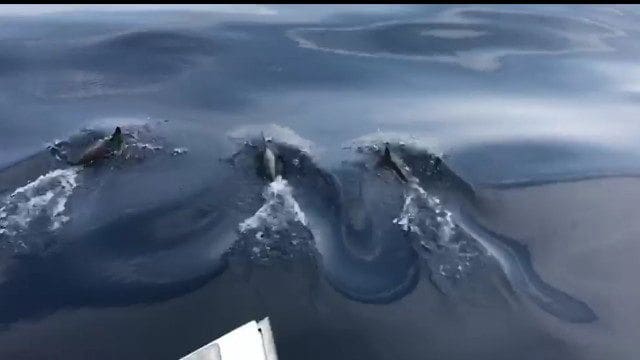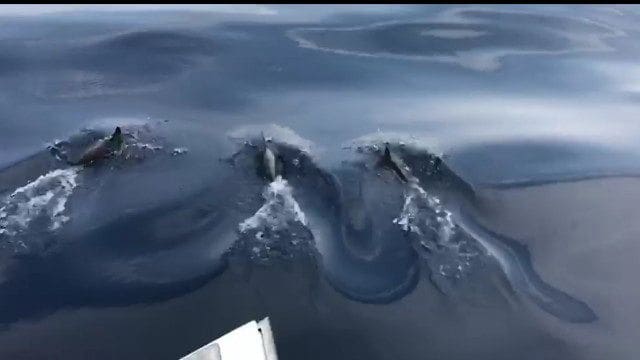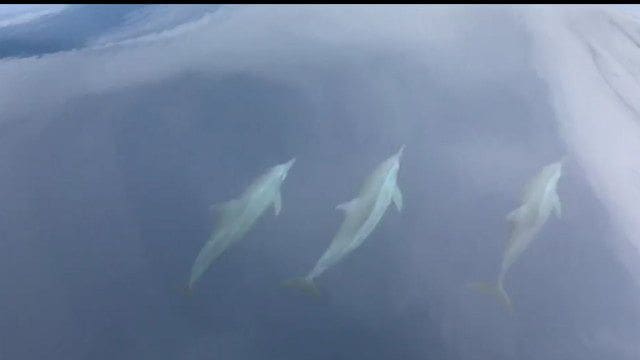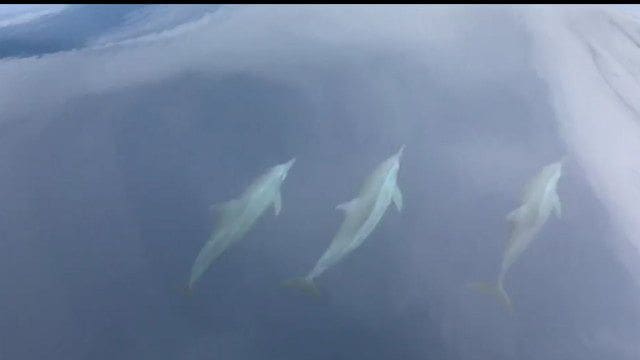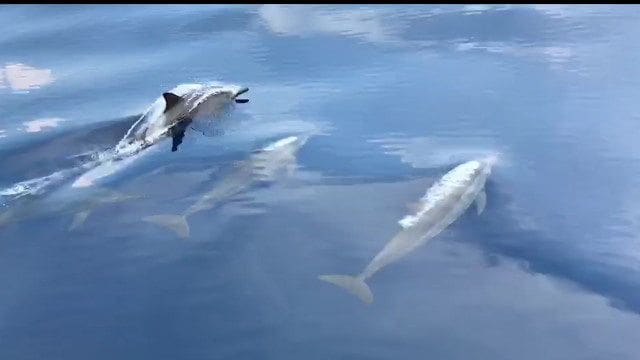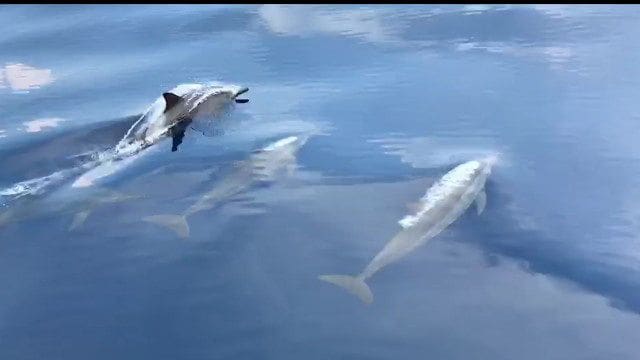 Royal approval for four light-rail train projects, including Phuket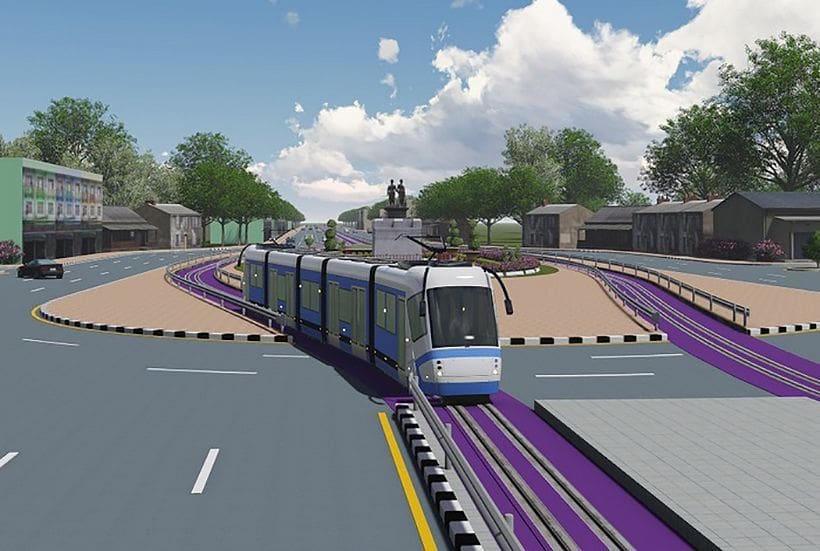 A Royal Decree has given final approval for electric light-rail train projects in Phuket, Phang Nga, Chiang Mai and Nakhon Ratchasima.
Komchadluek reports that His Majesty the King has given the royal go-ahead for the long-touted and much-discussed projects from Phuket to Phang Nga, Chiang Mai and Nakhonn Ratchasima.
The royal approval was issued on April 4, 2019 for the Mass Rapid Transit Authority of Thailand to go ahead with the projects, effective immediately.
More about the Phuket project HERE.
More about the Chiang Mai project HERE.
And an opinion piece about the Phuket light-rail project HERE.
SOURCE: komchadluek.net
US Navy and Royal Thai Navy conduct maritime enforcement exercises – PHOTOS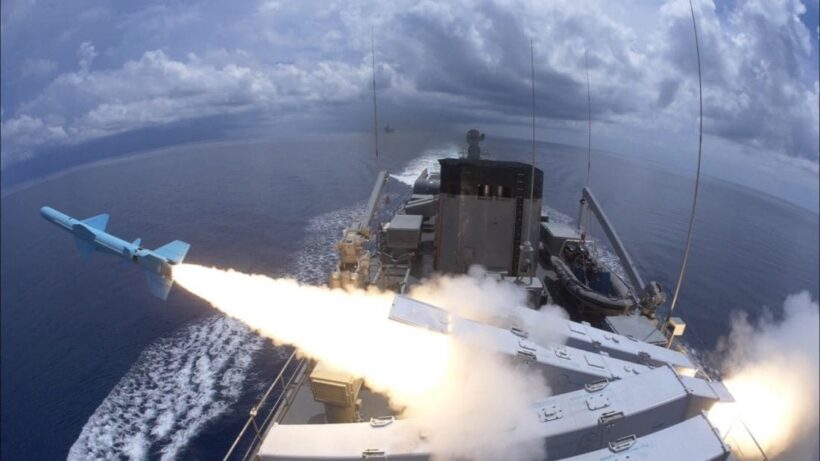 The US Navy and Royal Thai Navy are joining annual maritime enforcement exercises 'Guardian Sea 2019' up to April 11 in the Andaman Sea around Phang Nga and Phuket.
The Royal Thai Navy in Phang Nga and the Third Area Command based at Cape Panwa is responsible for maritime security along the Andaman coast.
Joining the five-day maritime enforcement exercises from the US Navy is CAPL Matthew Jerbi Commodore of Destroyer Squadron 7.