Old pub goes up in smoke this morning in Pattaya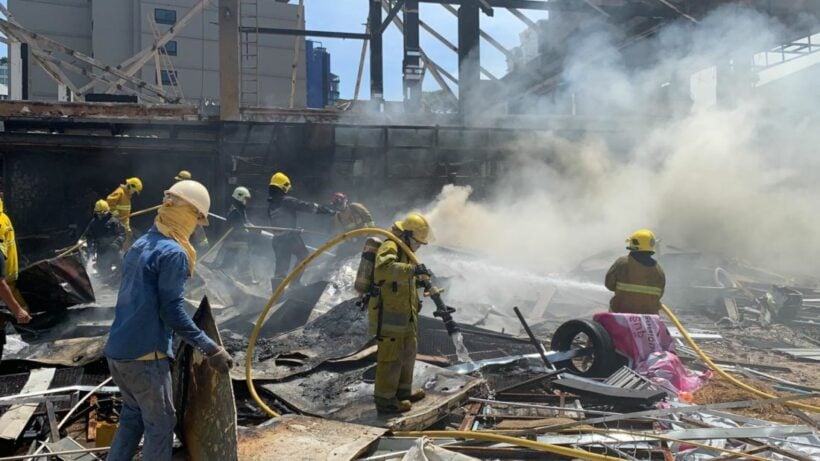 PHOTOS: 77jowo.com
The blaze that surprised everyone in Pattaya this morning has been brought under control and the scene identified.
Plumes of dark grey smoke were billowing near a building this morning. The fire started at a site storing construction materials and quickly spread to an abandoned bar next door, called Sor Por Chor in the past. The property was in the Pattaya Dragon Centre in Pattaya 2 road.
Firefighters rushed to the scene and had the fire under control in 30 minutes.
There were no injuries as a result of this morning's blaze.
SOURCE: 77jowo.com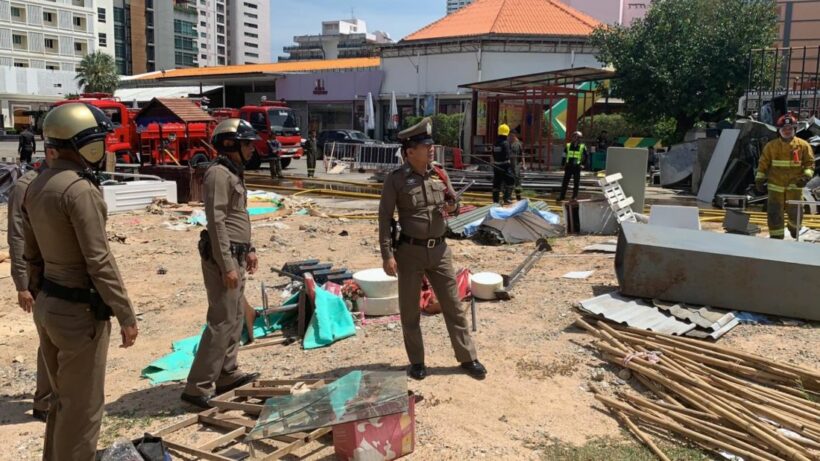 เกิดเหตุเพลิงไหม้บริเวณแถวร้าน สปช.เก่า พบควันไฟพุ่งลอยจำนวนมาก รายละเอียดรอติดตามจากทีมข่าว

Posted by ข่าวพัทยา Pattayanews on Wednesday, July 10, 2019
Keep in contact with The Thaiger by following our
Facebook page
.
Never miss out on future posts by
following The Thaiger
.
Pattaya residents accuse Greek expat of throwing sewage, threatening neighbours, and damaging property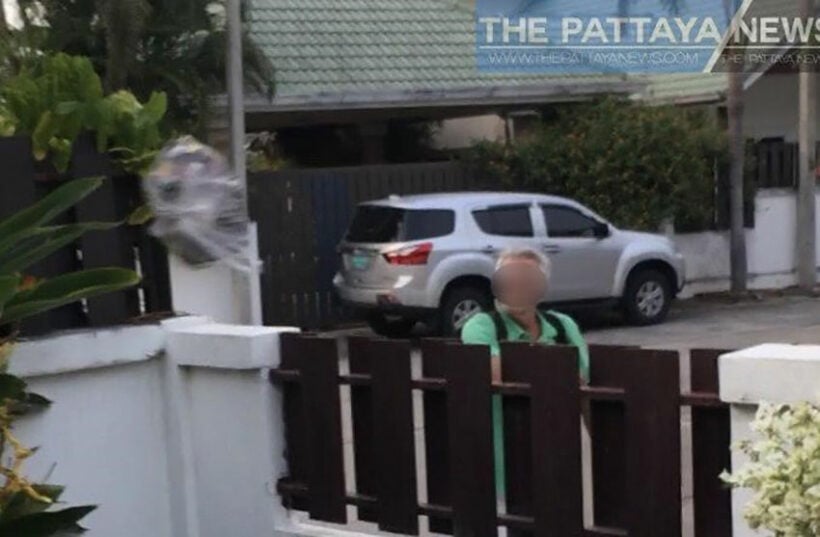 Residents of a housing estate in the district of Banglamung in Pattaya, have filed a police report against an expat they accuse of threatening and damaging behaviour. According to The Pattaya News, neighbours say the Greek national has threatened them, as well as "throwing sewage" at their homes, and damaging their fences. They add that, despite filing a police report about the man's behaviour, which has also been captured on CCTV, they feel nothing is being done.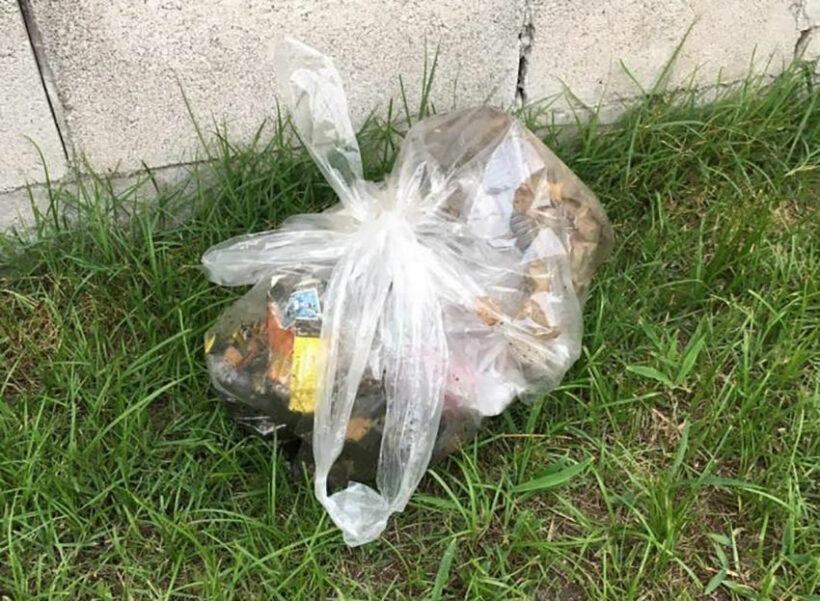 PHOTO: The Pattaya News
In the police report, neighbours say the man is from Greece and around 50 years old. They accuse him of destroying fences with a hammer, while threatening and screaming at residents. According to the report, he has also thrown bags of sewage and other trash over fences and onto other people's property. He is also accused of attacking a security guard and an elderly woman in the estate.
Residents say they are mystified as to why the man is acting this way, insisting they have done nothing to provoke such behaviour. The man's name has not been disclosed.
SOURCE: The Pattaya News
Keep in contact with The Thaiger by following our
Facebook page
.
Never miss out on future posts by
following The Thaiger
.
Pattaya bar ladies use YouTube to make money during pandemic – VIDEO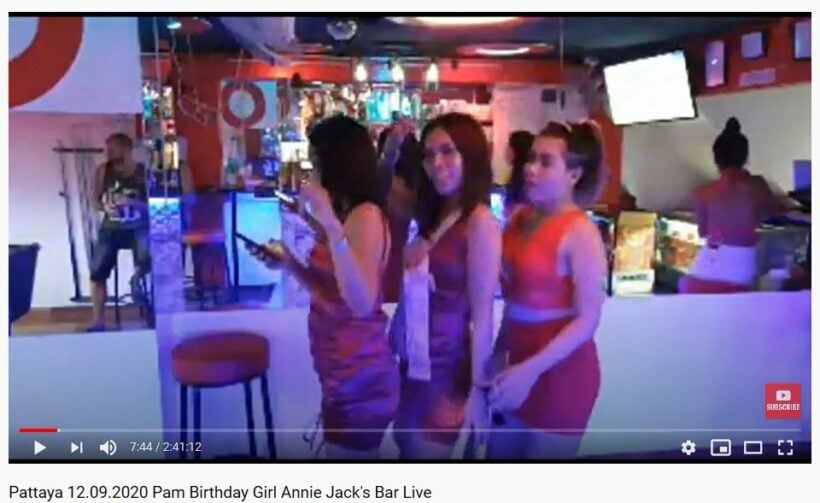 Can't visit the ladies in Pattaya? Just go to YouTube and type "Pattaya bar live" in the search bar. A number of videos and live streams will come up from various bars in Pattaya. The area was hit hard by the Covid-19 pandemic with a ban on international tourists, battering the local economy that heavily relied on foreign visitors. But it looks like many of the bars, that cater to foreign, male customers, are making money by reaching out to customers who aren't even in Thailand.
Many bars than now stream on YouTube list a link to a PayPal to allow customers to make a donation or buy a drink for one of the female bar staff. Some live stream at the bar, allowing the customers sitting at home in another country to connect with the bar staff, as if they were there.
Sweet Media, an account which started in March, posted a video of a pool party in Pattaya saying "nice to see the girls enjoying getting wet and letting their hair down at the pool party," with a link to donate to the "Next Thai Girls Pool Party fund" and another link to buy a lady a drink for 150 baht.
A Pattaya bar under the YouTube account "S3xy bar soi buakhao" has been live streaming for months. They started with just a few hundred views and now break a thousand. They have chatroom rules: "Be nice to the girls, the bar and all customers past, present and future."
Pattaya's Oh Bar joined YouTube in August. They have live stream videos at the bar as well as pre-recorded videos like "Beer Bar Lady Beach Volleyball." The women didn't play much volleyball and lined up on the beach, each in a different coloured bikini to stretch. They took some shots of holding the ball before passing it around in a circle. Another video is of "Beer Bar Lady Amy" studying English, showing the woman at a desk in her pajamas, flipping through a textbook for 8 minutes.
Oh Bar also did a video asking the bar staff "What type of customer do you like?" Here's what so of the Oh Bar ladies said …
"I like a man who takes care of me. I come to Pattaya to find man who support and marry me."
"I like old man. I think old man makes me good and takes care of me and my family."
"I like warm man. Good style. Takes care of me. Love me and friendly, comfortable… Marry me."
Catch up with the latest daily "Thailand News Today" here on The Thaiger
Keep in contact with The Thaiger by following our
Facebook page
.
Never miss out on future posts by
following The Thaiger
.
Pattaya bars making money from live streaming for customers overseas – VIDEO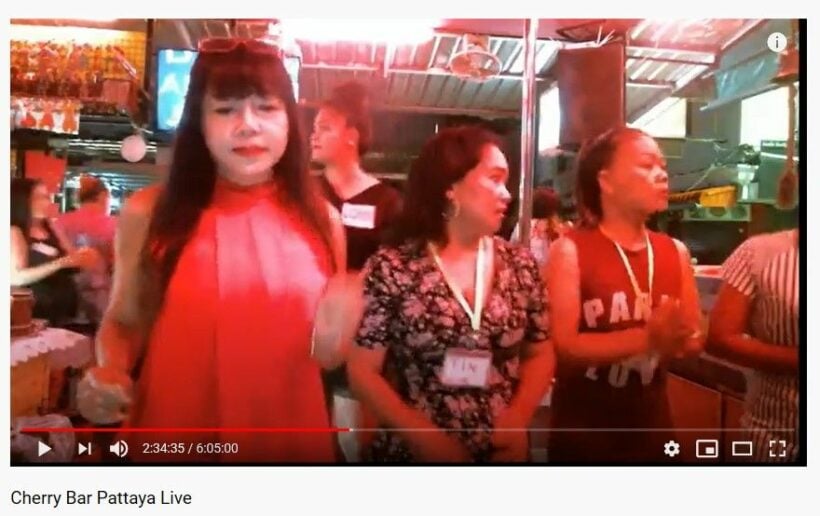 Since foreign tourists can't visit the bars in Pattaya, some of the bars are live streaming and posting videos online to allow people to chat and connect with the female bar staff, partially making up for revenue lost during the pandemic. The Pattaya News says the chats aren't explicit, just a friendly chat between the bar staff with men who are stuck in other countries and unable to travel to Thailand. Facilities have also been set up so they can send money to the ladies.
Pattaya's Cherry Bar started live streaming on YouTube, asking the viewers to buy drinks for the staff. It's understood the staff get commission when a customer buys a drink for them, much the same as the situation when gentlemen attend the bars in person. There's music, noise, banter, innuendo, short pants, over-priced drinks and too much eye make-up, just like the real thing.
"To buy a drink for the staff, please click this link! 125 baht each, or ring the bell for 900 baht."
Apparently, the live streaming is working. Pattaya News says some bars have made "tens of thousands of US dollars." Some have dedicated audiences. The Cherry Bar's YouTube page started posting videos 3 months ago and has livestreams as well as videos of parties and women pole dancing at other Pattaya bars.
On a video of 2 women pole dancing at Destiny GoGo, a commenter wrote "Can't wait get back Pattaya going to barfine both ladys" (we didn't correct his mistakes) and Cherry Bar responded by saying "The sooner they reopen the airport, the better."
On Pattaya's Walking Street, bars now only have a few customers, mostly retired expats who were living in Thailand long-term, according to Pattaya News. Some foreign expats who frequent the Pattaya bars say they disagree with live streaming and are concerned about being filmed without their permission. Others say the staff are ignoring the customers at the bar and paying more attention to the customers online.
Other businesses in Pattaya have changed since the pandemic. Some are now marketing to a Thai customer base since there has been a ban on international tourists. Hotels that once catered to foreign travellers have been turned into alternative state quarantine facilities for Thais returning home from overseas. The Pattaya News even says some bars used to ban transgender people are now welcoming them.
To watch live streamed videos from Cherry Bar, click on the link here…
https://www.youtube.com/channel/UC-v3sT9I9V8NWkT3bYTntgw/videos
SOURCE: Pattaya News
Catch up with the latest daily "Thailand News Today" here on The Thaiger.
Keep in contact with The Thaiger by following our
Facebook page
.
Never miss out on future posts by
following The Thaiger
.